How do you measure your website performance? "Obviously, with Google Analytics," This will be the most common answer, I guess.
Now, how do you feel if you find a better alternative with all the features that Google Analytics captures with an excellent user interface and pricing? Isn't it seems impressive to you?
The truth is – Google Analytics for WordPress is very complicated, and sometimes it makes it so challenging to find out the right information you need to know about. That's why here we come with the handful solution.
Analytify WordPress Plugin-A simple and easily manageable information tracker with a comfortable WordPress dashboard to access Google Analytics data. Analytify is the perfect solution for Shop owners, Smart bloggers, Site managers, Writers as well as for Editors.
In this article, I'm going to dig into all of the best of Analytify WordPress plugin for you.
What Is Analytify
Google Analytics is always so important to track and understand your customer's behavior. Therefore; what they're looking for, and whether your business is addressing their needs or not are some of the main factors to be considered.
To make Google analytics simple for WordPress sites, WP Brigade had launched Analytify WordPress plugin for you. As of now, this is the most advanced and featured google analytics for WordPress plugin available in the market so far. 
It helps you to add Google Analytics tracking code to your WordPress along with the in-dashboard report also view stats for individual posts right on each page. With the pro version of Analytify, you'll get assistance for WooCommerce and EDD, real-time statistics, and much more.

Analytify brings simplicity on presenting site analytics. Therefore in one page, it will gather the information of all Google Analytics data within time. Like Analytify, no other plugin can offer you the same or even similar features.
Key Features of Analytify WordPress Plugin
Meaningful Data from Google Analytics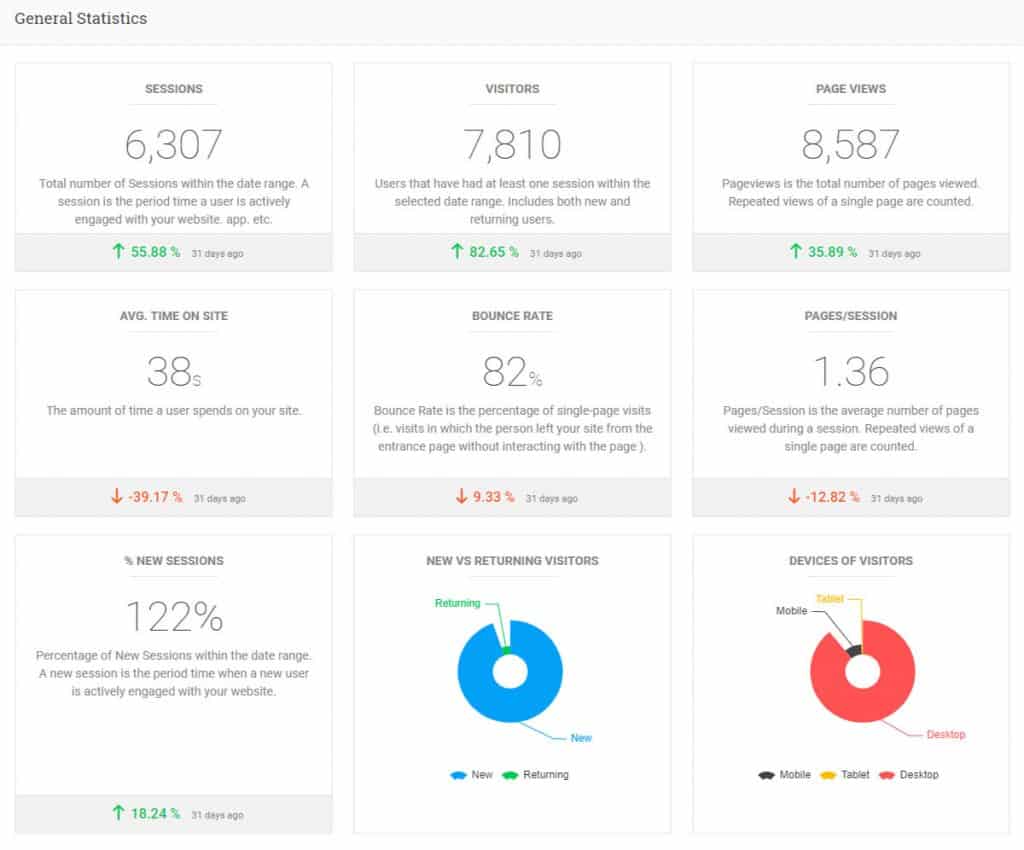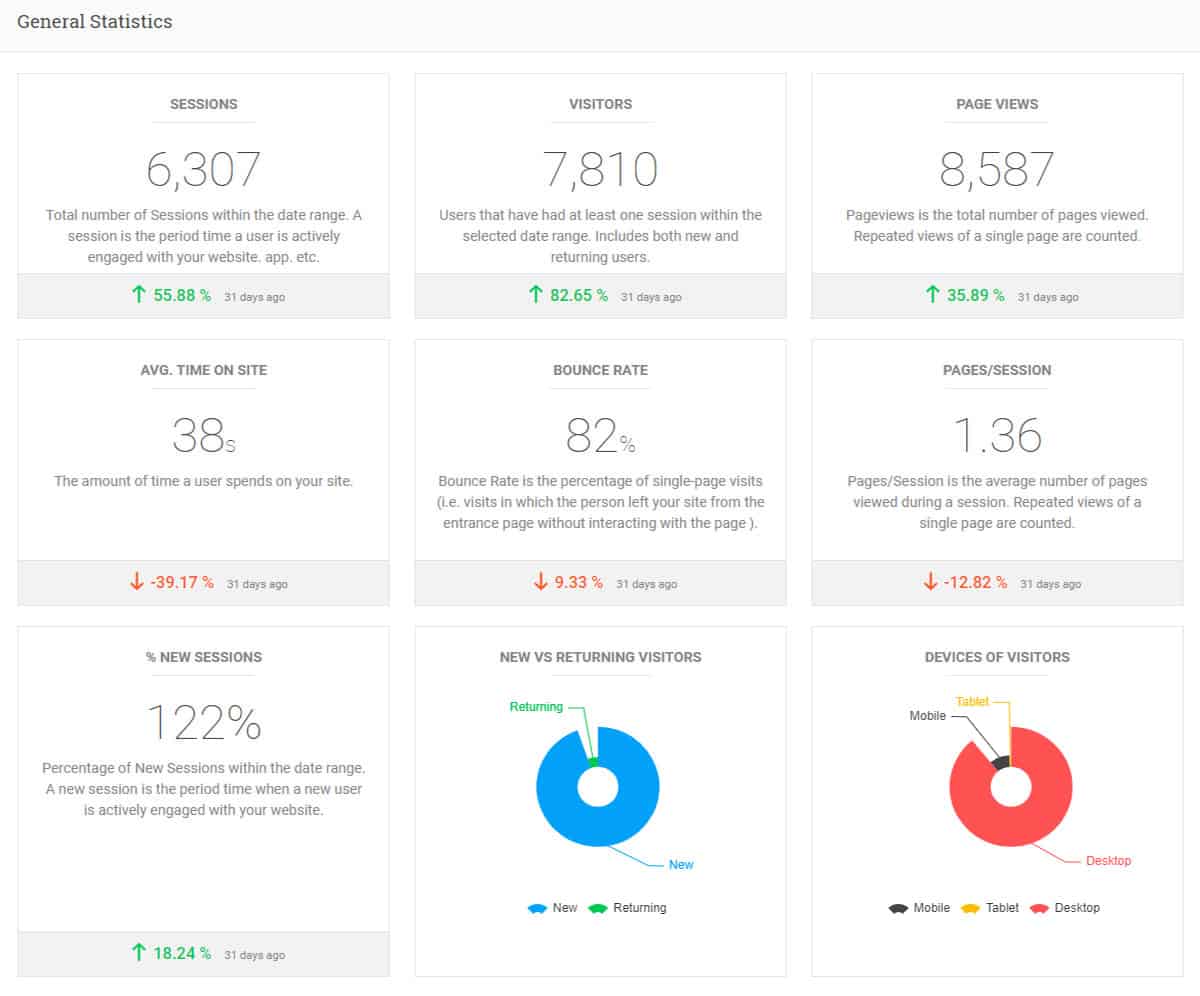 A website often contains numerous different types of data, but all of them may not be necessary for you all the time. It is quite hard to find the exact data that you are looking for from this massive amount of data except proper experience.
However; It can easily confuse you and distract you from your actual object. So, it is very important to put all the vital information in a single dashboard.
That's the reason Analytify WordPress plugin offers you an insightful dashboard where you will get all the critical data you need. Also, there is no need to visit Google analytics at all. The stat, as well as data, will be updated on its own.
Traffic Stats for Each Page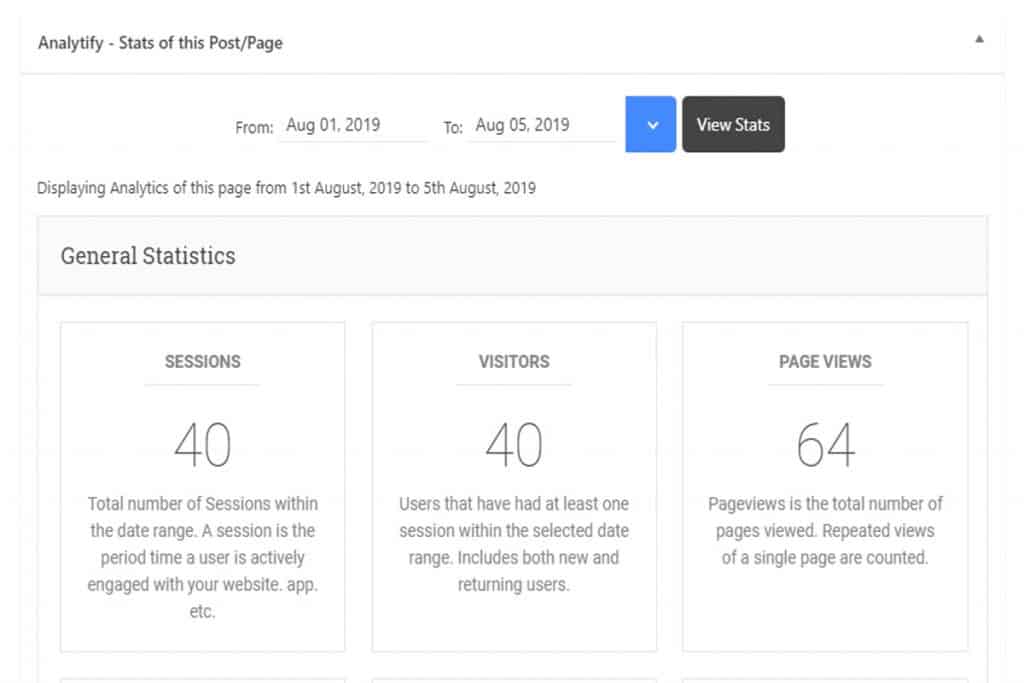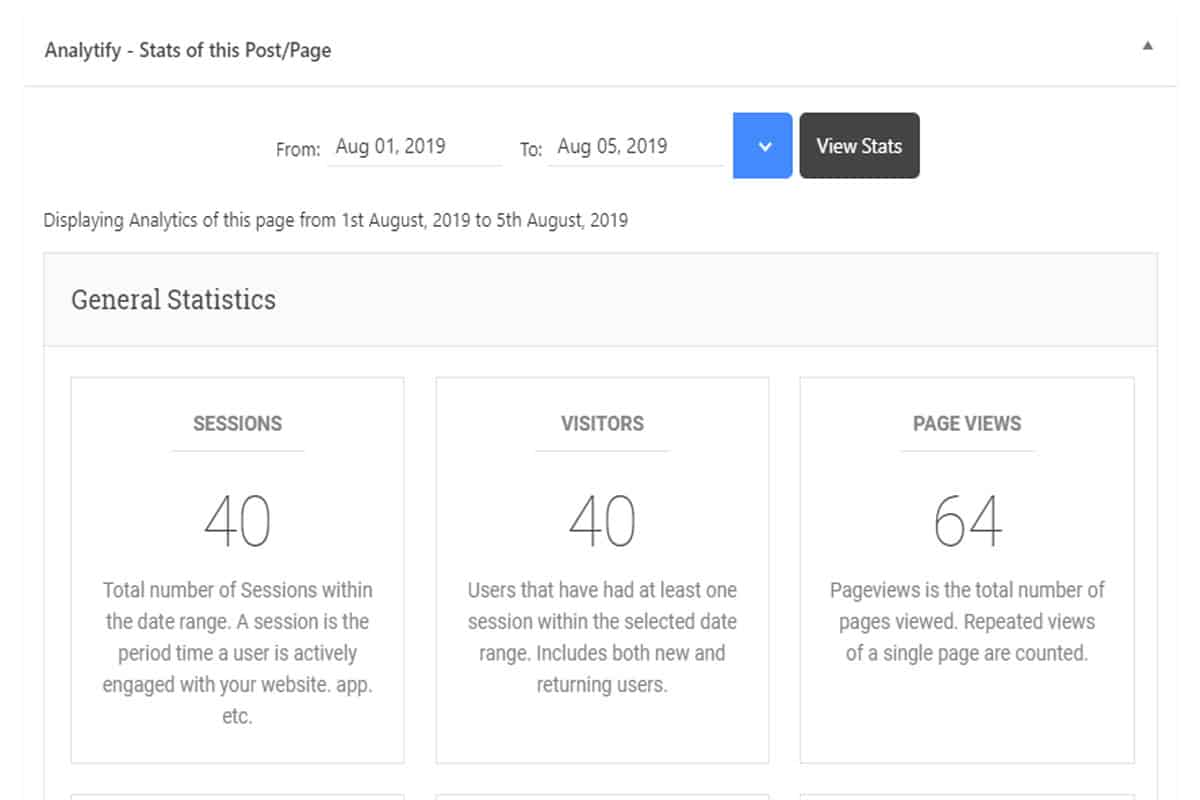 Traffic is always an essential part of your site or page. Here, Analytify can help you find out maximum traffic information for your pages. This is one of the best features that Analytify have; even Google Analytics for WordPress doesn't offer traffic breakdown for individual pages.
With Analytify WordPress plugin you will get general statistics for your pages right in your admin panel. You can filter the information stats according to date. Analytify also offers you information about traffic sources, keywords, country, language and a lot more.
Real Time Stats Dashboard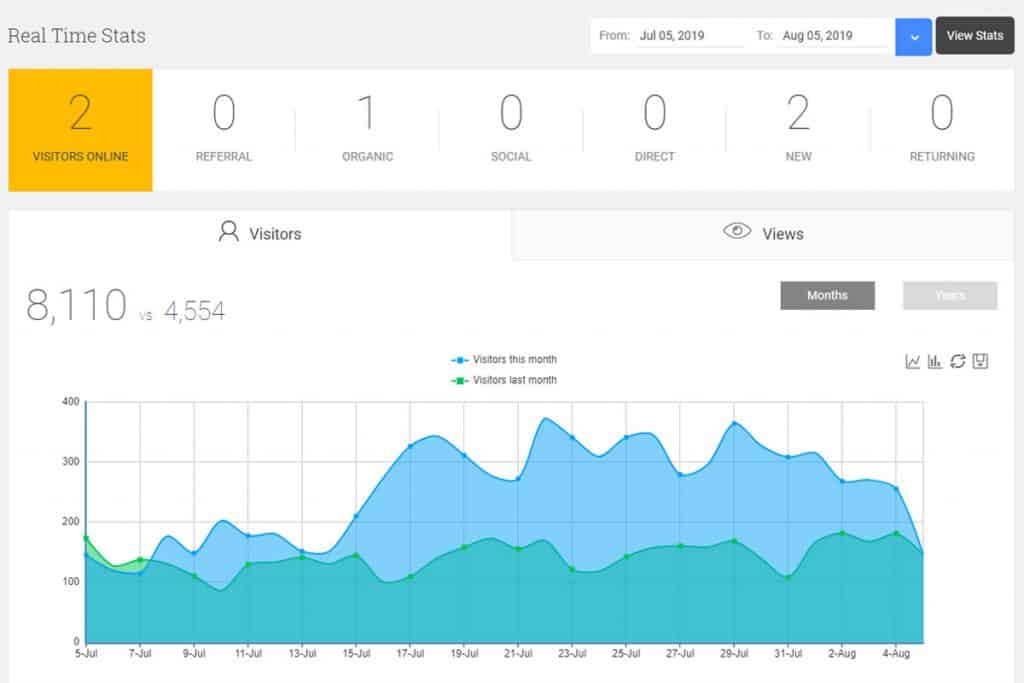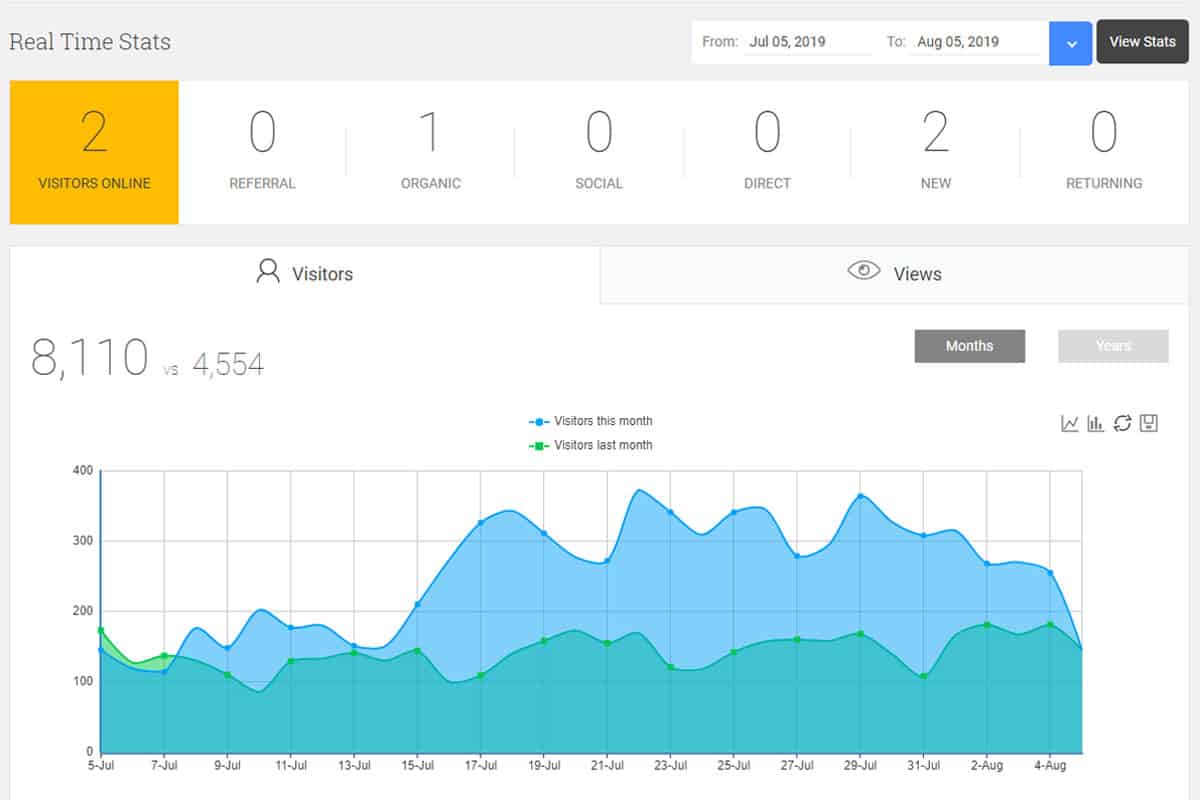 To monitor your traffic statistics or visitors, you will always prefer real-time data, Right? Analytify makes these easy for you.
It has a real-time stats dashboard to give you every detail of each current visitor you have on your site or page. Though Google Analytics also offers the same things, however with Analytify WordPress plugin, you will get a beautiful graph table which helps you to identify your live visitors.
UTM Campaign with URL Builder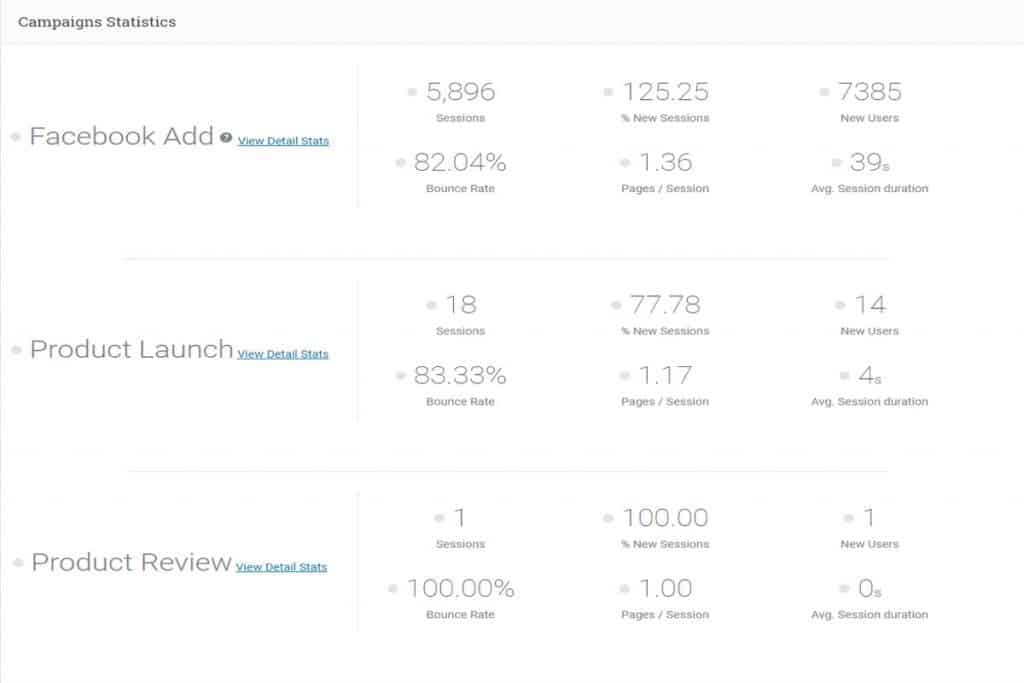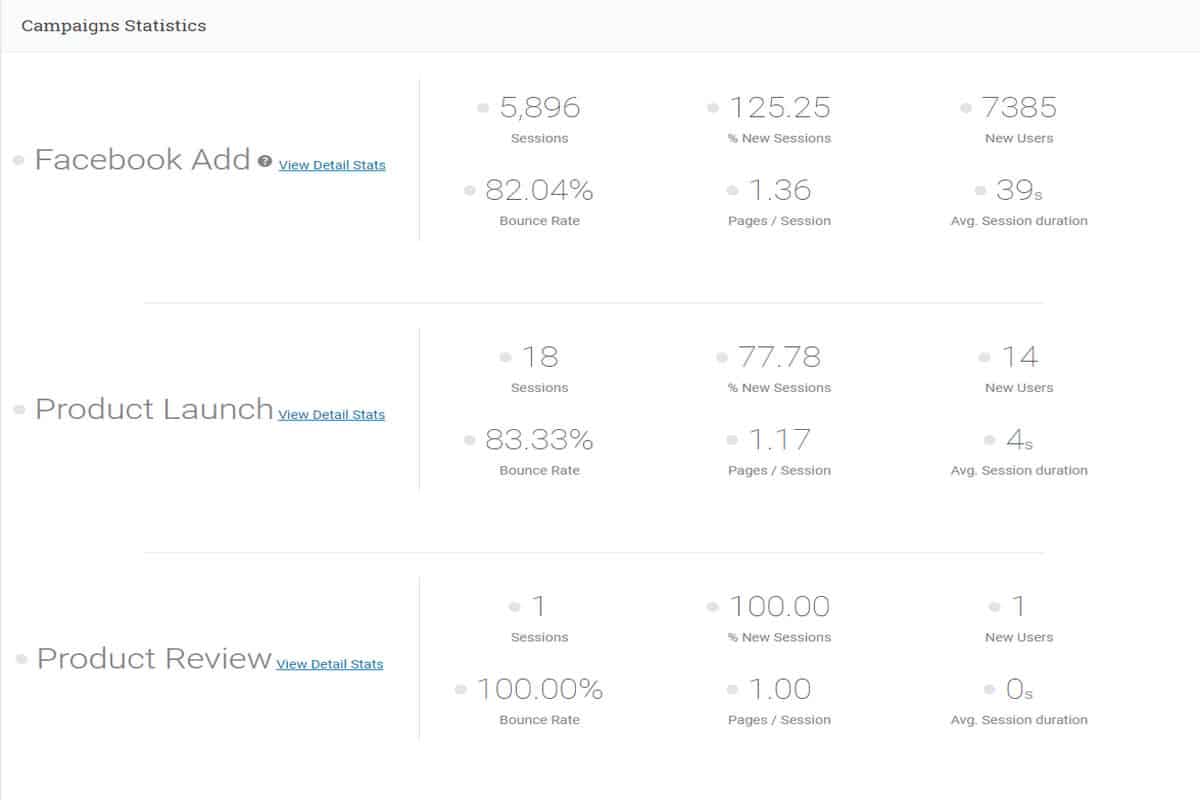 Campaigns is always so important as every business has to run multiple campaigns on their sites. Therefore, you have to add several UTN links to track a source, medium, and campaign name with Google Analytics.
Analytify WordPress plugin comes with a handful solution that you can Generate UTM tags URL and use it anywhere you want. You will find a list of all the promotions you have played so far, using UTM tag parameters in Analytics campaign dashboard.
There; every campaign is differentiated by its name and contains detailed statistics for each campaign.
Social Media Statistics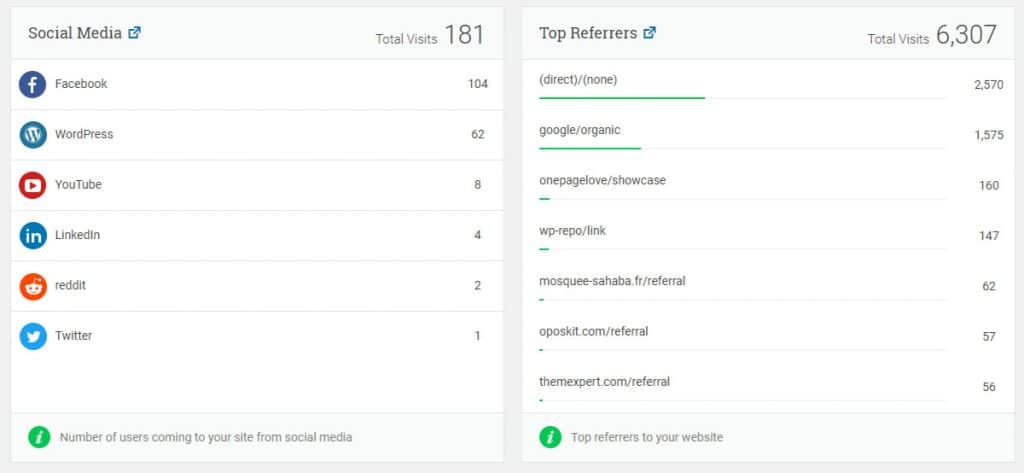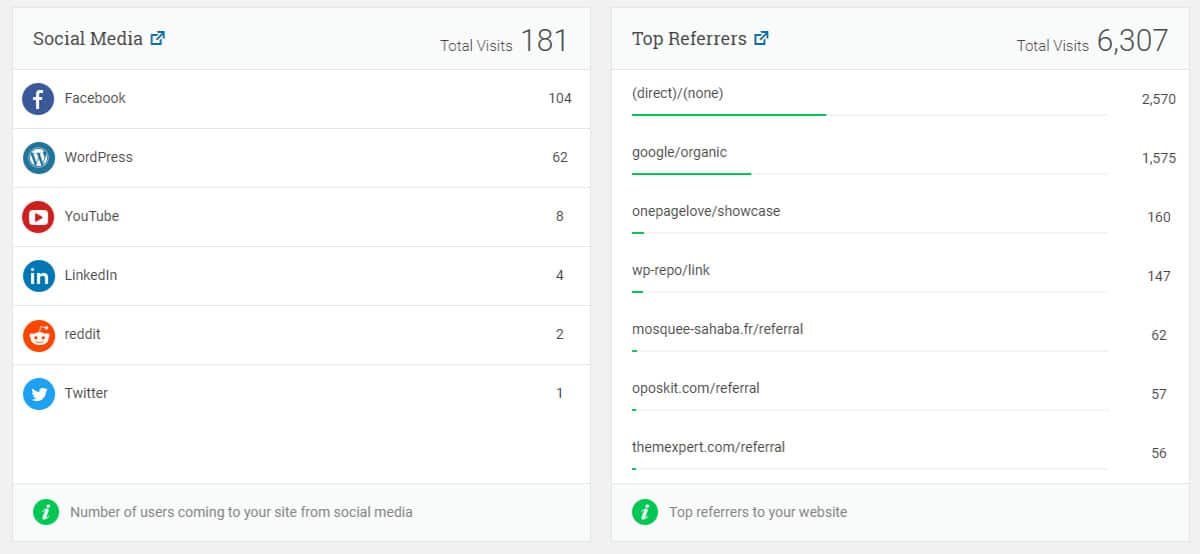 Your site often gets traffic from social media like Facebook, Twitter, and others. Social media is a great source of traffic, so every business runs multiple campaigns on there.
Analytify WordPress plugin helps you to get the number of visits from each social media brand on your WordPress backend.
Wait! It's Not Over Yet – Analytify Supports Woocommerce and EDD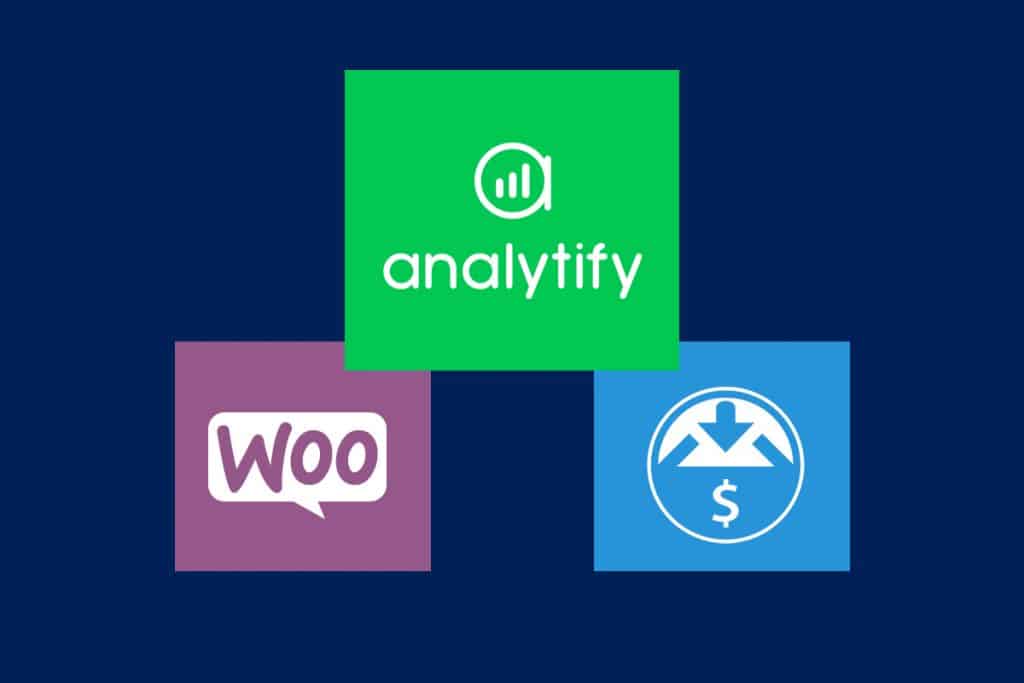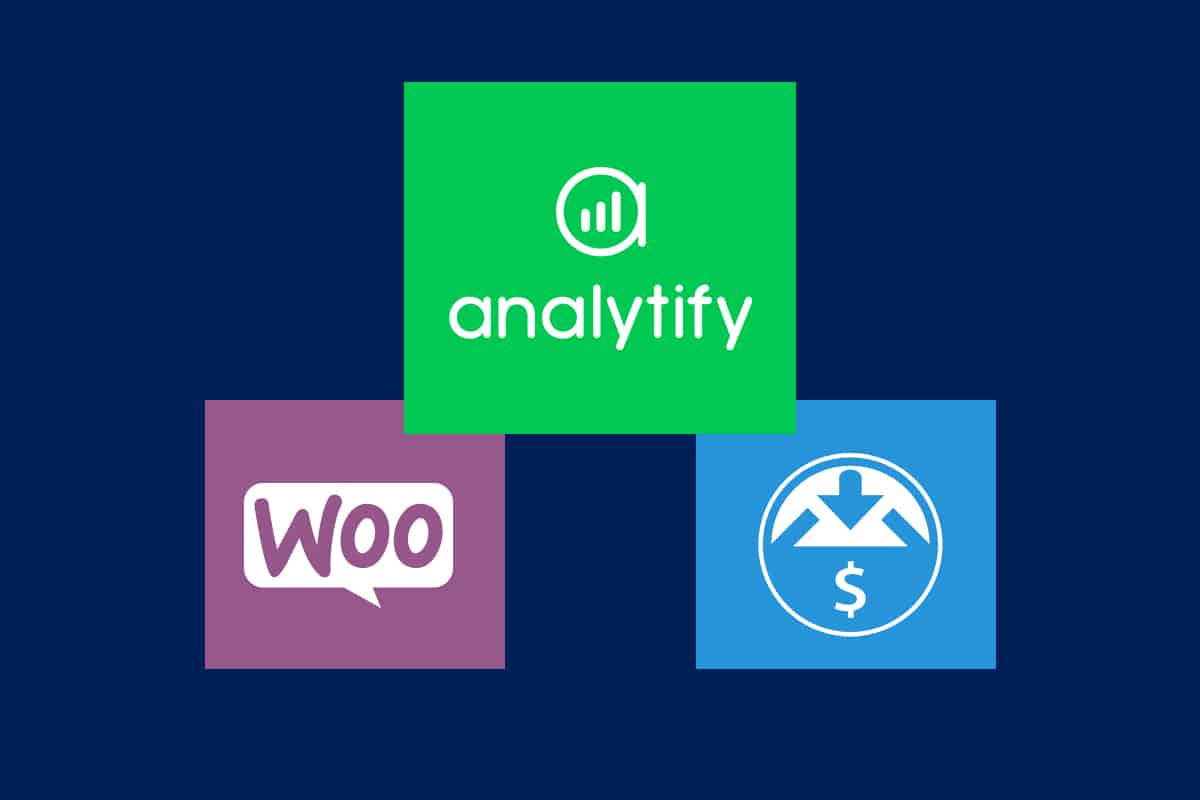 Traffic is always the root of any online business, especially if you have any online shop, then it will be the prime concern for you. To measure your traffic easily, Analytify has WooCommerce and EDD extensions.
If your e-commerce site runs with WooCommerce or Easy Digital Downloads, then you will promptly get to know about how many people clicked add To cart, how much money you are generating also in which stage people are leaving the cart. Analytify WordPress plugin provides all those data, just in a glimpse.
Not only this, with the EDD add-on, you will track the Sales, Transactions, and Revenues in Google Analytics and Displays Stats uniquely and intuitively, which is very understandable even for non-technical WordPress users.
Analytify provides smooth WordPress integration with Enhanced Ecommerce Google Analytics Tracking. Some major functionality of Analytify regarding E-Commerce Tracking are mentioned below,
Track Product Clicks, Impressions & Detail pages.
Coupons & Refund Tracking.
Country wise tracking.
Track Checkouts & Purchases.
Shopping Behaviour funnel.
Products Performance.
Analytify Pricing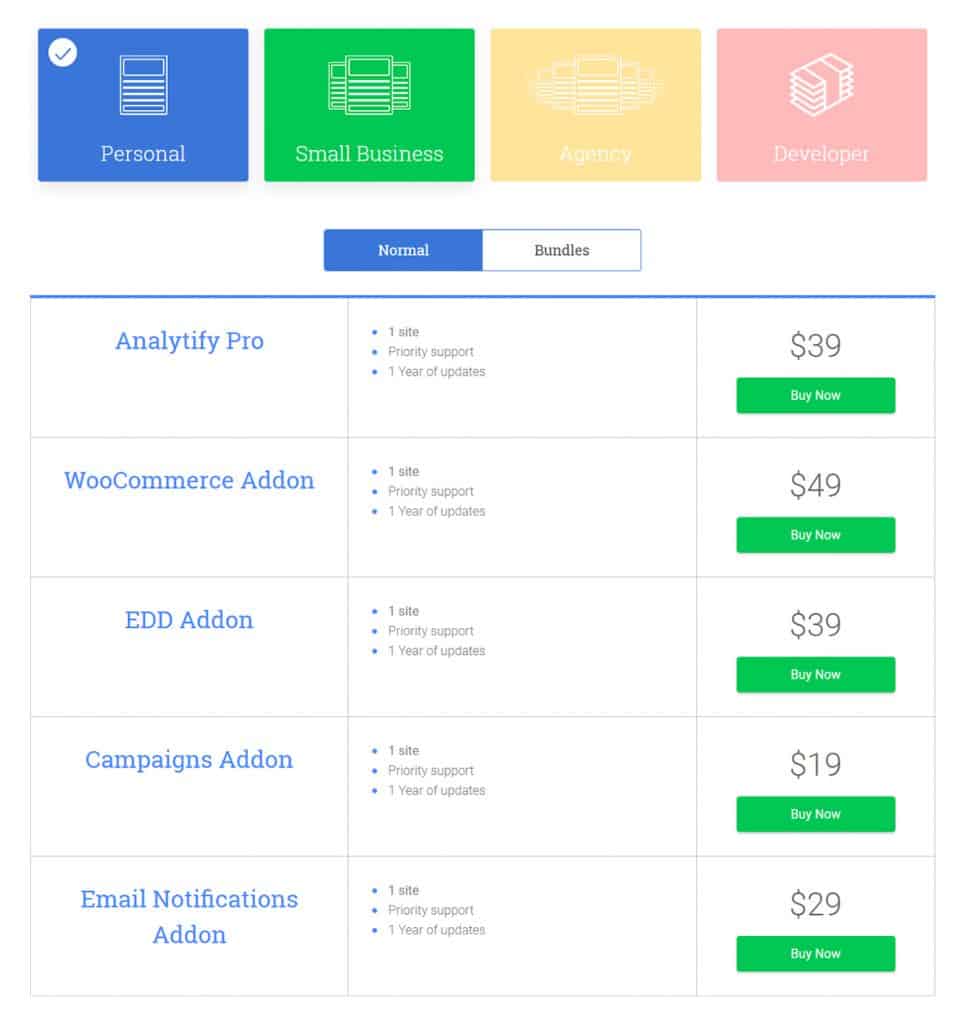 Analytify comes with both free and premium version. However, the premium version consists of four different plans. Their saying is that "One size doesn't fit all – that's why we created four plans so you can choose the one that works for your business."
The free version of Analytify is pretty incredible with features, but the premium version provides more. Therefore, for several add-ons, you must pay for it.

Note: For every add-on and plan for the add-ons you will get priority support as well as one year of updates.
Here are the pricing plans for Analytify,
Personal
Analytify Pro – $39 per year for a single site.
WooCommerce Add-on – $49 per year for a single site.
EDD Add-on – $39 per year for a single site.
Campaigns Add-on– $19 per year for a single site.
Email Notifications Add-on – $29 per year for a single site.
Small Business
Analytify Pro – $69 per year for 3 sites.
WooCommerce Add-on – $99 per year for 3 sites.
EDD Add-on – $69 per year for 3 sites.
Campaigns Add-on– $29 per year for 3 sites
Email Notifications Add-on – $49 per year for 3 sites.
Agency
Analytify Pro – $99 per year for 10 sites.
WooCommerce Add-on – $199 per year for 10 sites.
EDD Add-on – $99 per year for 10 sites.
Campaigns Add-on– $59 per year for 10 sites
Email Notifications Add-on – $99 per year for 10 sites.
Developer
Analytify Pro – $199 per year for 100 sites.
WooCommerce Add-on – $399 per year for 100 sites.
EDD Add-on – $199 per year for 100 sites.
Campaigns Add-on– $199 per year for 100 sites
Email Notifications Add-on – $199 per year for 100 sites.
What Users Saying about Analytify?
Analytify WordPress plugin is so popular among WordPress users. According to WordPress.org, Analytify has 20,000+ active users and has been downloaded almost 198,850 times. Most importantly, it has 4.8 ratings out of 5 stars.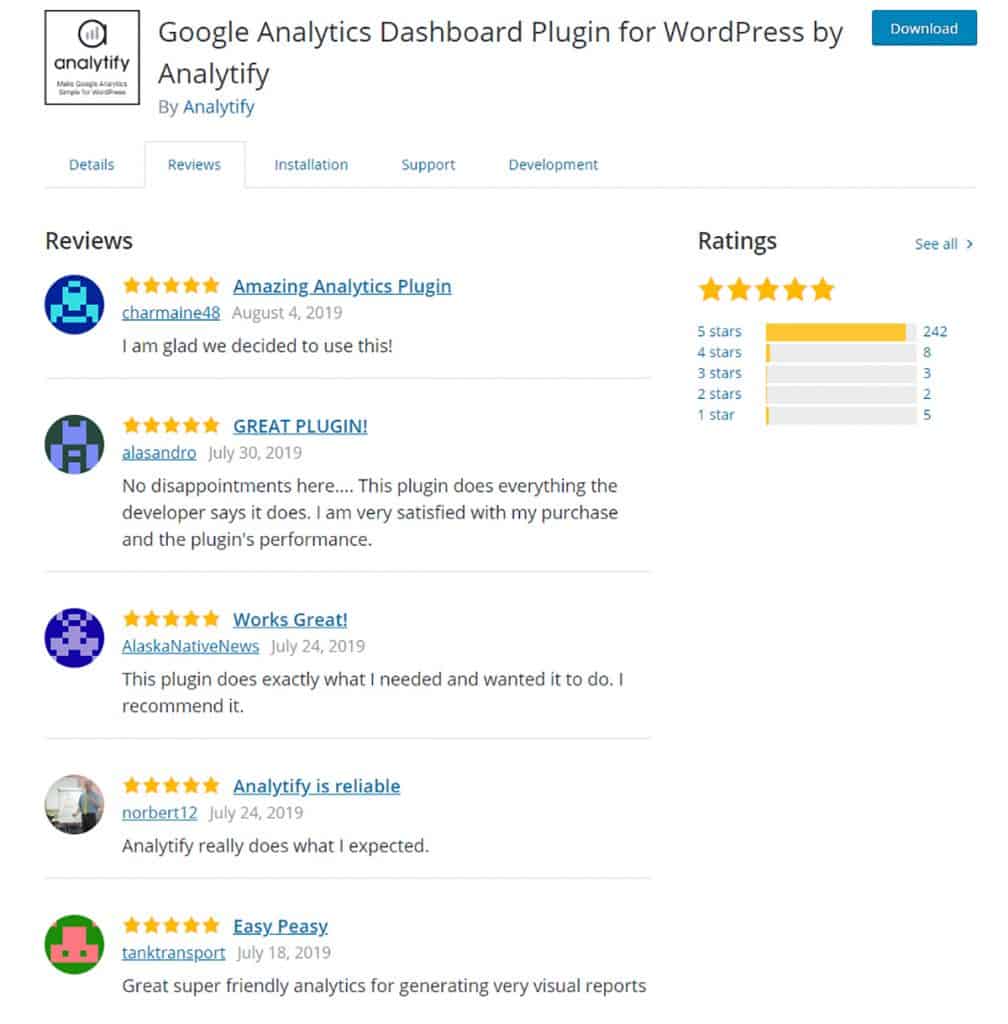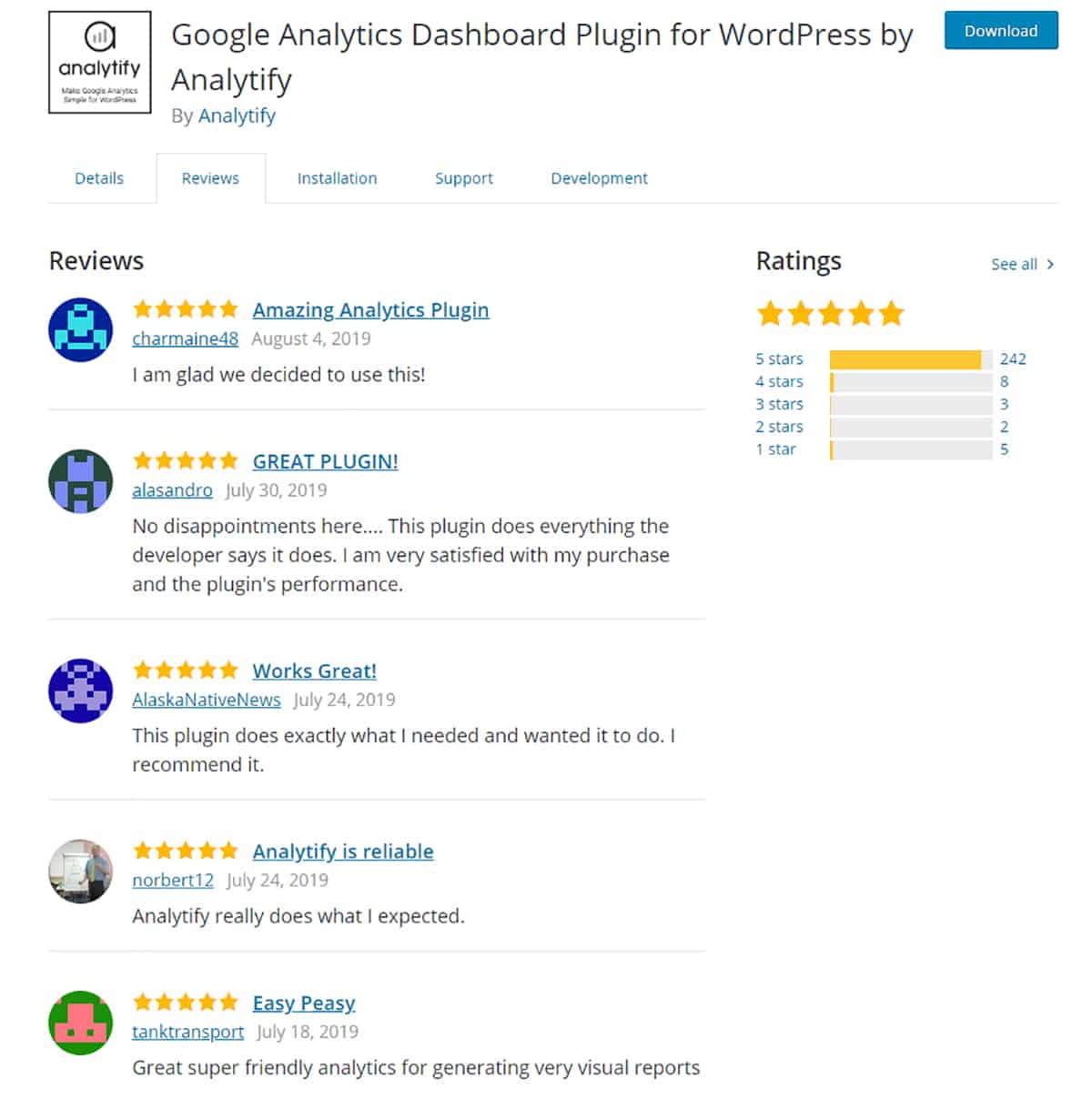 Analytify Pros and Cons
Pros
Uses 2 HTTP requests for which your site won't slow down at all.
Google Analytics integration allows you to see pages and networks that generate most clicks.
Using the simple backend interface, you can configure your social share buttons.
Provides an exquisite free version.
Cons
If you want to set up a primary Google Analytics tracking, it might confuse you with its features.
For getting the best of it, you need to pay.
Analytify & Other Google Analytics for WordPress
Here's a quick summary of 6 different Google Analytics plugins for WordPress,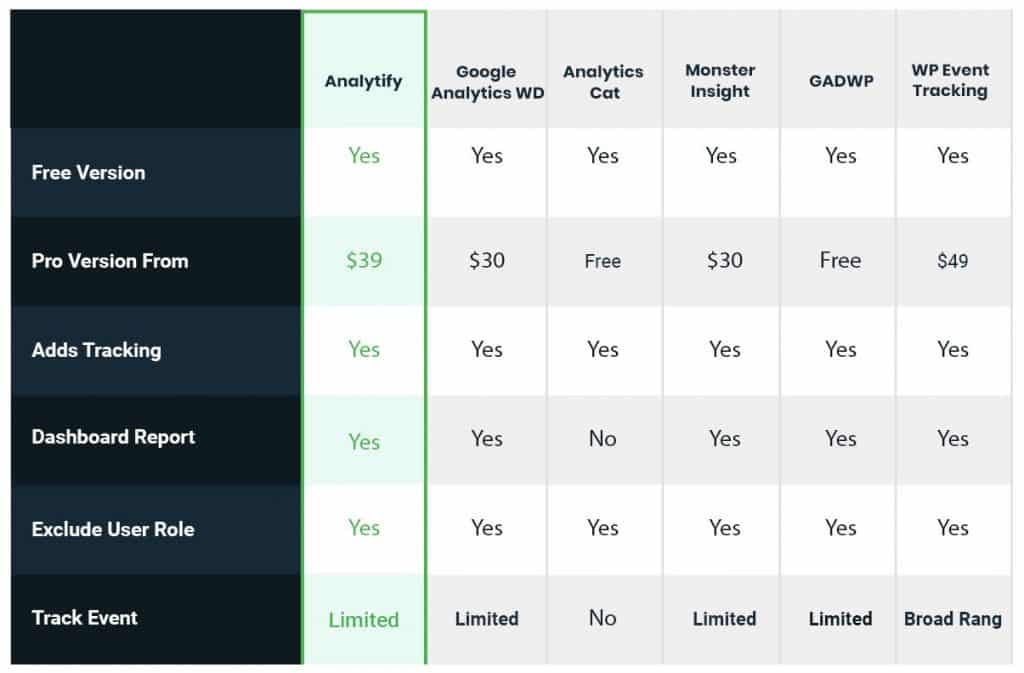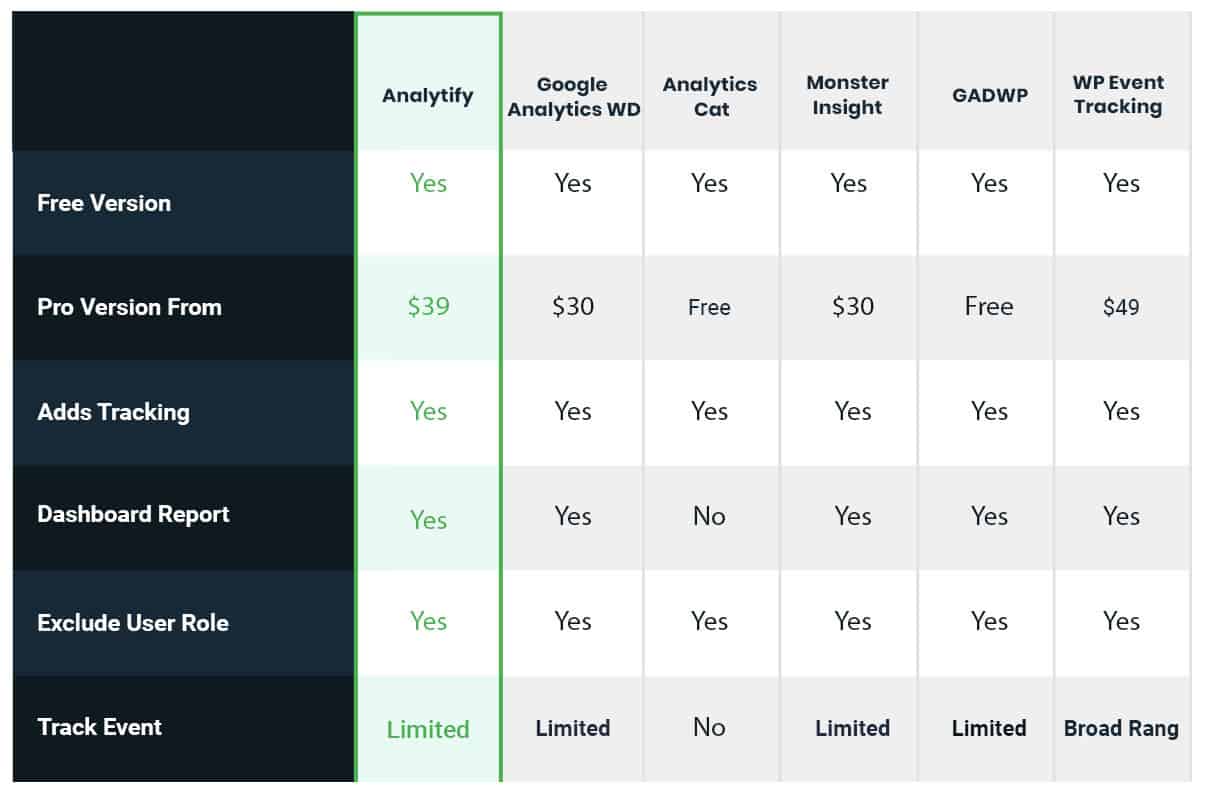 Does It Really Worth Using?
Analytify WordPress plugin is an excellent option over Google Analytics if you'd like a better interface with some best features. In case you are not utilized Google Analytics for WordPress but you have to then It is my humble recommendation for you to use Analytics.
The free version of Analytics provides an impressive as well as essential dashboard statistics that is more advanced than any of its alternatives. It's a nice analytics plugin for a tight budget plan.
However, with the premium version of Analytify, you will get WooCommerce Add-on, EDD Add-on, Campaigns Add-on, Email Notifications Add-on, and many more. After all, Analytify offers multiple options for pricing, and the pricing for the paid add-ons is so cheap as you can ask for it.
This is why you badly need of a plugin like Analytify.
Conclusion
Analytify offers numerous beneficial features. Whether you are using an e commerce site or a business site Analytify can meet your needs perfectly. Let me know what your thoughts about Analytify in the comment section below.