One thing most website owners these days may overlook when looking for a new WordPress hosting provider is what kind of web server software they use for caching. 
Caching is what delivers your website faster than the competition. Basically, a version of your website is pre-loaded and ready to be delivered to site visitors with as little latency or dependencies as possible.
What's more important than speed, especially if it's as easy as just flipping a switch for a webmaster or business website?
What should you look for when it comes to WordPress hosting and caching and how can you use it to your benefit?

One word: LiteSpeed Caching
LiteSpeed web servers are up to 15x faster than Apache web servers, which a lot of web host companies use to keep their costs low. This is a case of new technology coming to the market and outperforming what many have used for decades.
However, you have to select a web host that utilizes LiteSpeed, not Apache. You should see this on their product page as a key feature if they have it. Obviously, if you are unsure, then be sure to ask them via support to confirm if this is important to you and not listed on their product page.
You may also read: #9 Best WordPress CDN Plugin to Speed Up Your Site with How to Setup Guide
So how does LiteSpeed caching work?
The great part about this technology is it just involves installing and activating a WordPress plugin if you are using WordPress to power your website.
To install the LiteSpeed plugin and ultimately get the benefit of your web host using LiteSpeed, you can download the plugin here.  After installing it, simply activate it from the Plugins sidebar menu.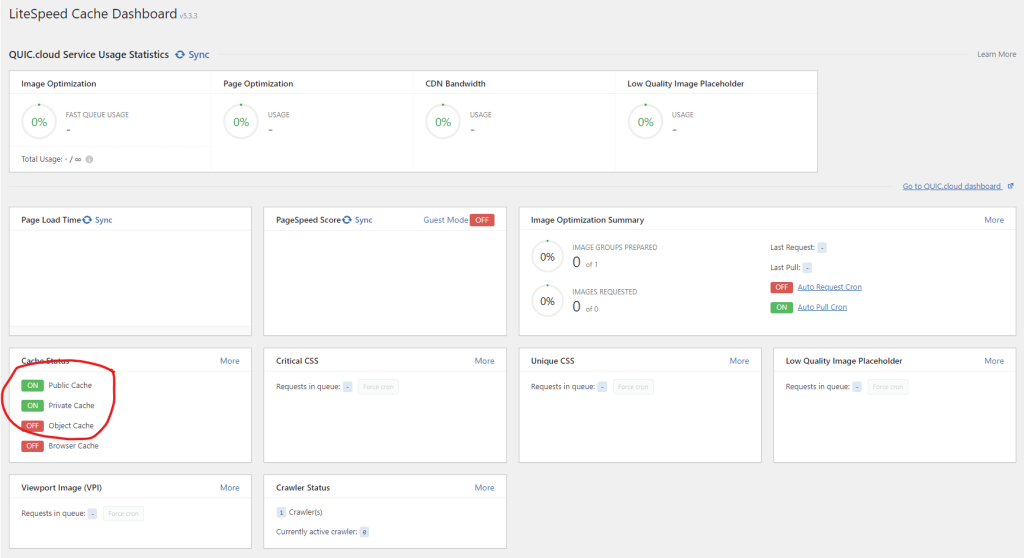 You can then navigate to the LiteSpeed Cache tool from the left side menu and make sure it's enabled. That's it!
You can certainly get more advanced with a lot of different settings – most of which are primarily a toggle for how aggressively you would like to toggle your caching on your website. If you have an eCommerce site or a blog that publishes multiple different blog posts every day, then you may want to skew on the side of conservative. However, if you have a resource-heavy site that only updates a couple of times every week, you can tune it up to be pretty aggressive with the caching.
You can then test your newfound speed once you get your settings dialed in on a tool like GTMetrix or Google Page Insights.  I'd recommend doing a test before you start configuring the cache settings just to get an idea of your baseline, and then you can easily compare after the fact.
What Types of WordPress Sites Would Benefit Most from LightSpeed?
There are certain types of WordPress sites that would benefit most from LightSpeed due to two reasons primarily – heavy image/file usage in design and a higher expectation of speed from a certain type of visitor.
Portfolio Sites
If you are an artist or graphic designer, chances are you have a portfolio to show off your work and garner interest for your business.  A lot of times themes allow you to compile thumbnails of your work that can be enlarged by clicking but even then, with too many examples of work, you could have a really slow-loading website.  Many artists go overboard with designing a super creative website that is painfully slow to load.  Don't make this mistake – use LightSpeed if you have a lot of work to show off or want to take a more creative approach.
Video / Animation
Doing any sort of video or animation work creates some super big files not only to host but also to stream or download.  Although LightSpeed won't accelerate your visitor's Internet connection to help them download faster, it will help them access your work and more easily decide what to download.
Photography
It's easy to go too far with super high resolutions and lossless formats when showing off photography.  Sometimes it's necessary to truly appreciate someone's photography and in that case, LightSpeed can really help serve up the files a lot faster.
E-Commerce
It's easy to overlook the fact that an e-commerce site doesn't have any super high-resolution photos or videos typically but users do expect to be able to find what they are looking for, process their transactions and go about their day.  Any sort of delay or hang-up with cause them to put their wallet back down and move on.  Don't lose revenue with a slow website!
Does LightSpeed Benefit Mobile or Desktop Users The Most?
Although it's device agnostic, LightSpeed has a larger benefit with mobile users for two reasons.  Most of the time when you are on your phone, you have a little less patience for slow-loading websites.  Secondly, Google weighs mobile site speed heavily in their rankings since 2018. So in other words, a faster mobile site helps your overall SEO because Google is weighting and valuing mobile site speed more heavily.
Conclusion
Overall, LiteSpeed and WordPress are a perfect match for businesses and web developers who want to get the most speed out of their web hosts without sacrificing reliability or security.
With its exceptional performance, scalability, and security features, LiteSpeed for WordPress is NameHero's hosting plan that makes it easy to get started.
The best part is you can always disable LightSpeed if you can't quite figure it out or aren't getting the speeds that you expect and you can always try another caching plugin or solution for WordPress. There are dozens of free, very safe caching plugins but we can't promise you'll get the same level of speed for your WordPress site!