There are a lot of free WordPress landing page builders in the market, but finding the best one is a tough job. You might get confused and even end up wasting your time and money. To give you the best website creation experience in the shortest time, Themesgrove team has developed WPOnepager free landing page builder.

It took research of a very long time, and it's not a regular page builder. It will allow you to create a website in minutes with zero complexity and coding knowledge. I am not kidding; you will be able to create your site within minutes.

Let's check what it offers. 
Features of This Free WordPress Landing Page Builder [WPOnepager]
There are a lot of features come with this WP landing page builder, all of these cannot be described. So I am discussing the most important ones. Do think that this can be your ultimate tool? Well let's find out.
Create Any Type of Page in The Shortest Time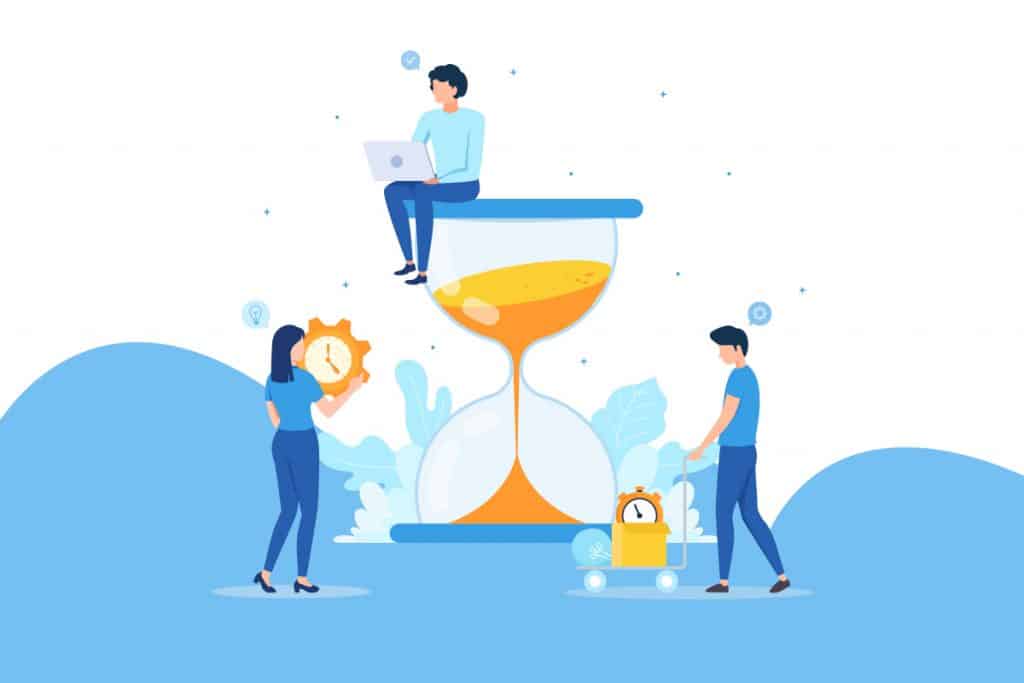 We all want to do our tasks in the fastest time and spend rest with family or in relaxation. Creating a webpage or a whole website in the shortest time is a very tough challenge. However, WPOnepager free WordPress landing page builder has made it possible.

It will take at most 10 minutes to create a landing page or even less. You can ask me how is this possible? The answer will be it was built in a way so that your time is saved. If you don't believe it, give it a try.

Take a new page, then enable WPOnepager WordPress page builder plugin and start adding blocks by yourself.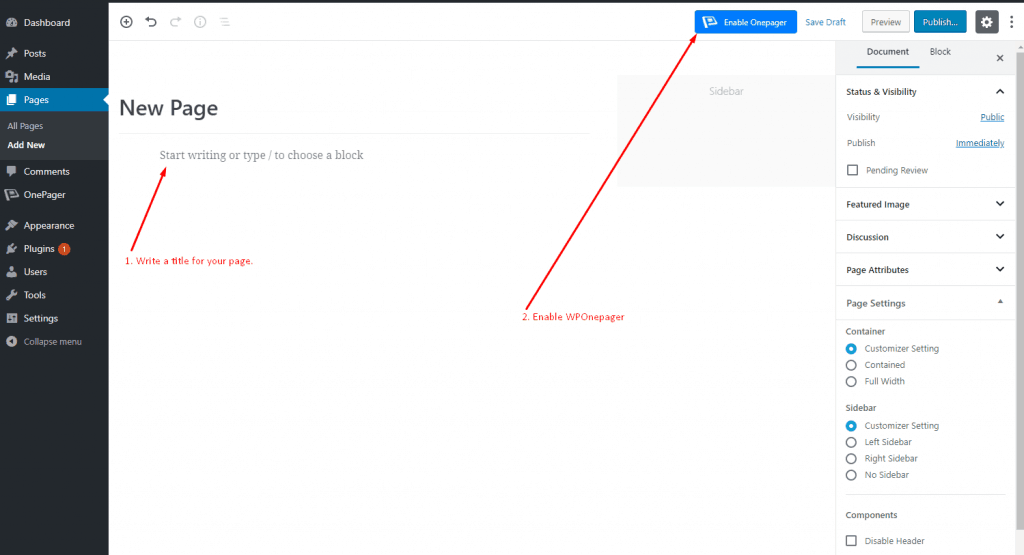 At here, you will find a wide range of ready blocks, just insert your needed ones, and your site is ready. WPOnepager WordPress page builder plugin will not ask for several options likes, 'what will be the column size,' 'where to place the text box,' 'where to place an image,' etc. The blocks are designed with the professionals, so you don't need to invest your time to design your page.

All you have to do is insert and change the content of the blocks to have a professional webpage.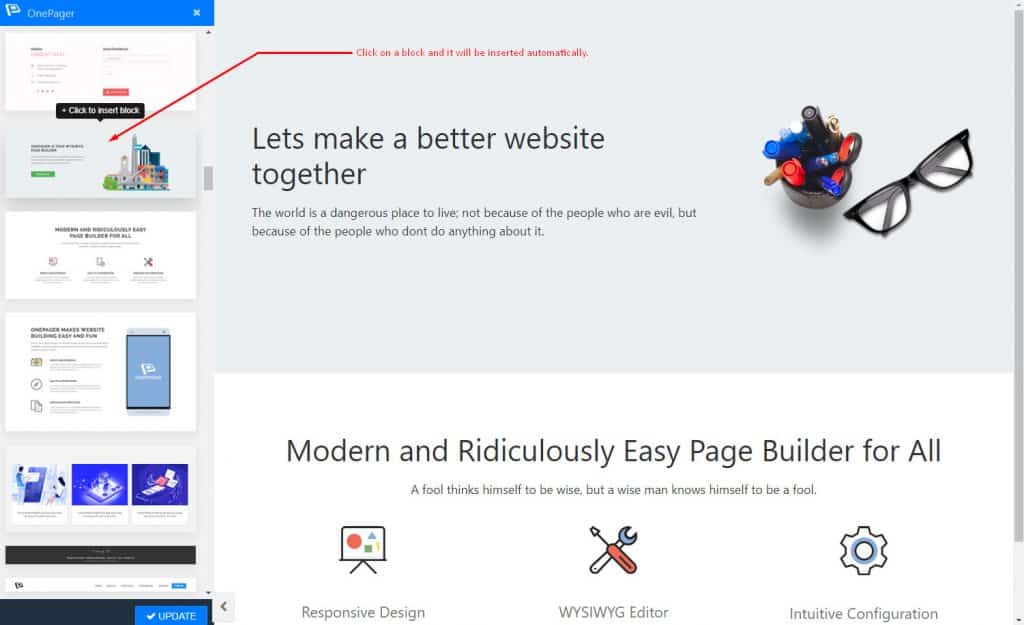 If you think 10 minutes is a very long time, you need a site in an even shorter time than try the templates. These templates are a combination of blocks that are perfected by professionals. To use them, go to your WPOnepager dashboard and click on the insert button of your preferred template.
Voila! Your site is ready, now change texts, images, and other contents in a moment and hit publish button.
Huge Collection of Templates & Blocks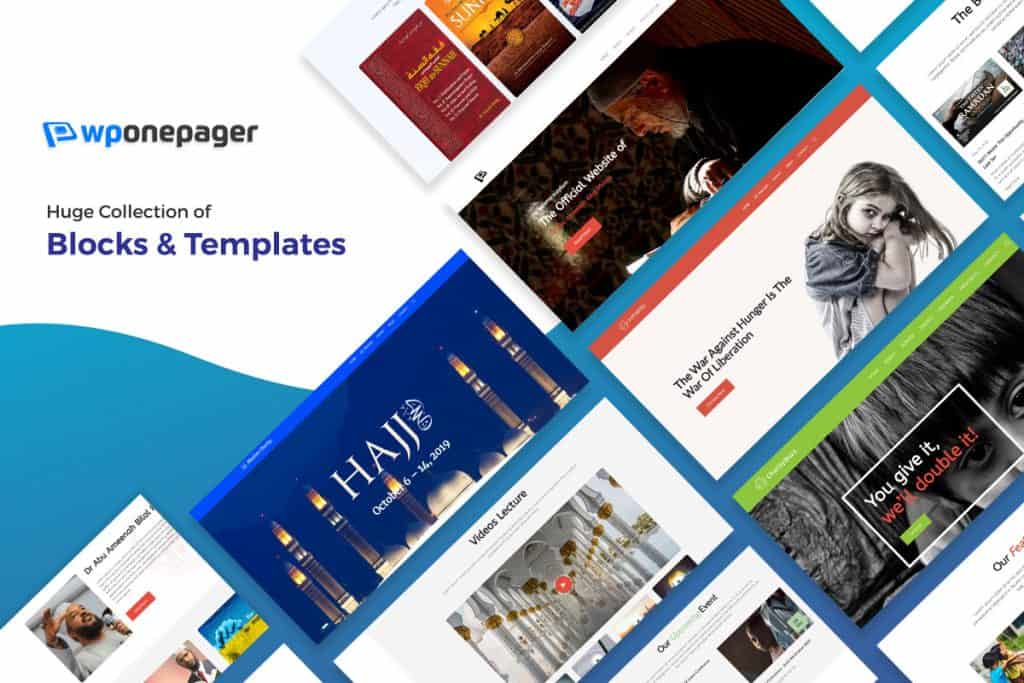 For easier workflow and saving precious time, WPOnepager free WordPress landing page builder provides you with a good collection of blocks and templates. Each and every block is different from each other, and there is always a block for every type of section including – hero area, slider, navbar, feature section, blog section, testimonial section, about section, and footer area.

The free version of WPOnepager WordPress page builder plugin comes with four templates – corporate, app landing, personal photograph, and software company. If you want to get your hands on other templates, you must buy the pro version which comes for only $39 per year for 1 site.

Butter Smooth Performance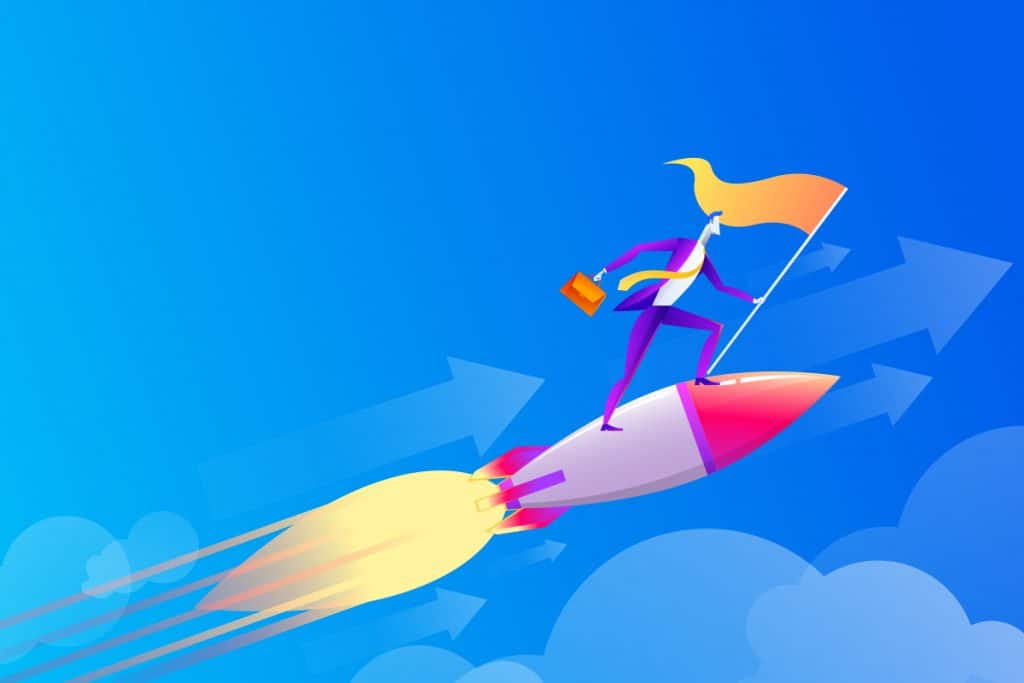 WPOnepager best free landing page builder developed for giving promising speed to its users. Each line of code is written by experienced professional developers and optimized in a way so that your site built with WPOnepager loads in the fastest time on any device. No matter how much animations, videos, or images you use, your site will always perform faster.

There is absolutely no scope for performance lagging with WPOnepager.
Useful Customization Options
The more options a plugin offers, the more complex the plugin becomes. Therefore with WPOnepager only must-have customizations are kept. Everything in the blocks and templates is pre-customized and placed on the perfect place.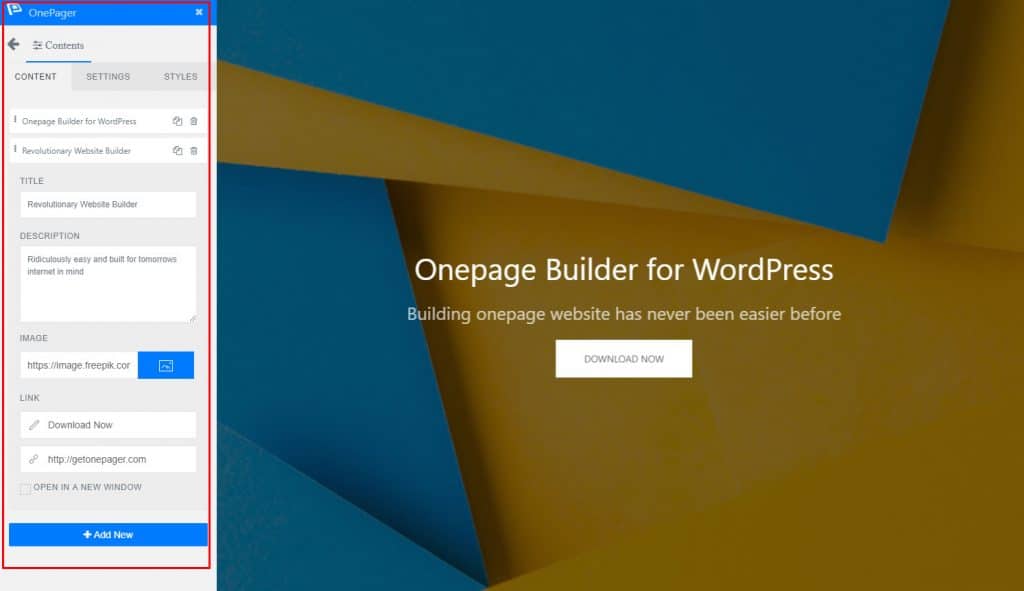 You won't have to spend extra time for customizing your site. All you have to do is insert and replace the content.
Smooth Animations With Entire Responsiveness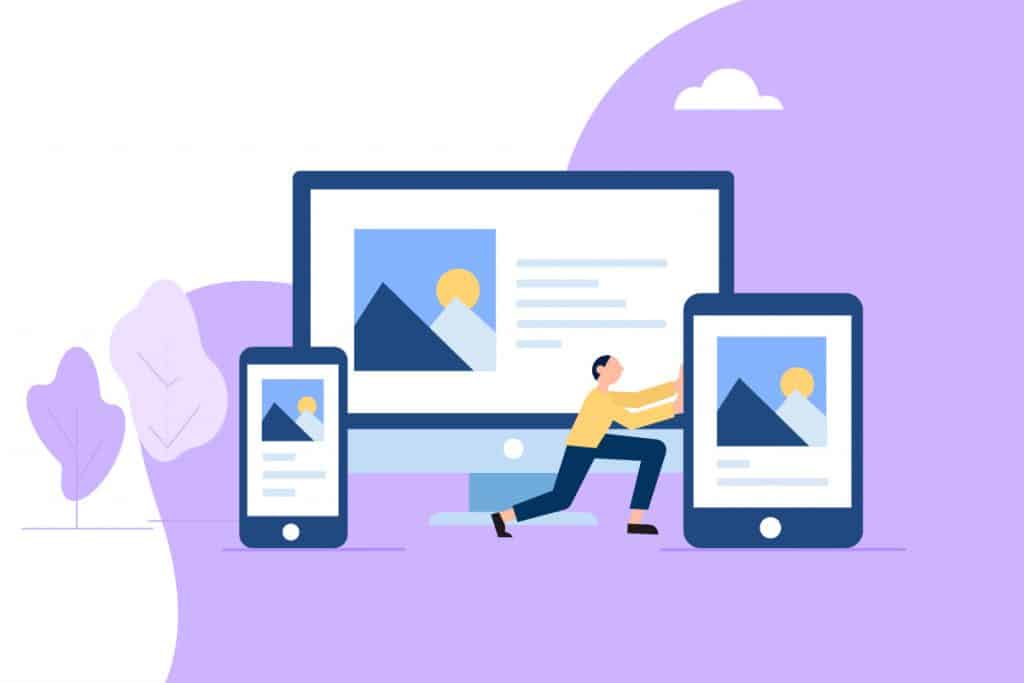 People always give a look before trying and WPOnpager – best landing page plugin for WordPress lets you add a great look to your site with smooth elegant animations. Smooth animations don't mean your site performance will be compromised. This plugin is built in this way so that you get a site with the perfection of beauty and performance.

WPOnepager doesn't give you a perfect site for one device, but for all. No matter which device you are using, your site will always look perfect on each and every time.
Dedicated Support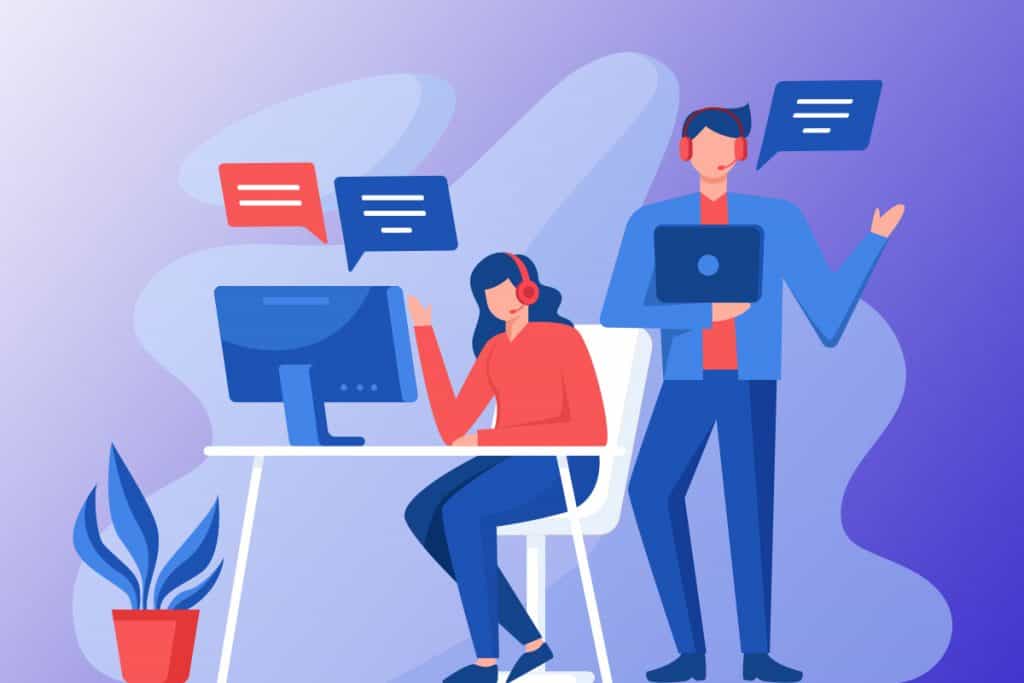 Though WPOnepager – best landing page plugin for WordPress is easy to use, but in case if you face any problem while you develop your site, just post it on the forum or open a support ticket. It will be resolved as soon as possible.

Types of Blocks
WPOnepager – best landing page plugin for WordPress is built with a great time of research so that everyone can use it and built websites in minutes. Therefore every block is categorized in different types. You will be to easily find any required block and built your site.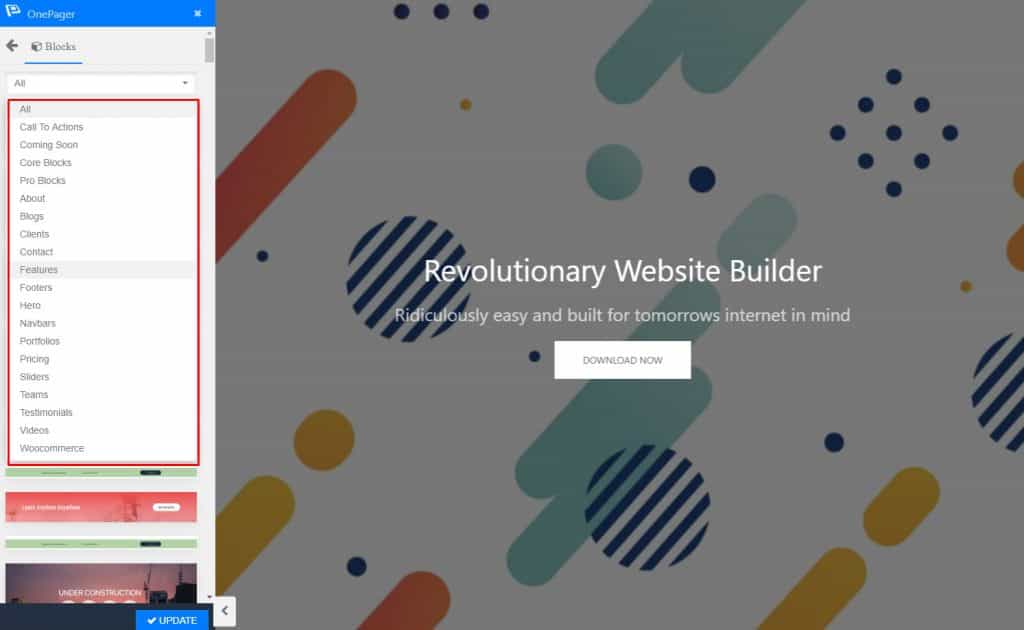 Currently there blocks for –
Call to Action: Call to actions are such blocks that guide your users toward your goal conversion.
Coming Soon: If you are upbringing some feature or your site is under maintenance, use coming soon blocks.
Core: These are those blocks which are mandatory to be in a site.
Blog: If your site consists of blogs, you will definitely use these blocks.
Contact: Exclusive contact us blocks are to be found in this block category.
About: Describe your company details with about blocks.
Clients: Show your current clients and win the trust of newcomers with clients blocks.
Features: Define the features and functionalities or services you provide with your organization with features blocks.
Footers: Add blocks for footer area with these blocks.
Navbars: Guide your viewers to a different part of your site navbar blocks.
Hero: Attract client with gorgeous hero areas that are built to increase conversion.
Portfolios: Showcase your works or your general information with portfolio blocks.
Pricing: Sell your different types of products and services with the pricing blocks that describes all the features at a glance.
Sliders: Mesmerize your clients and increase your conversion rate with elegant slider blocks.
Teams: Describe your team information like a professional with teams blocks.
Testimonials: Increase your sells by showing testimonial blocks. These social proofing blocks will help you to win the trust of your viewers.
WooCommerce: If you are trying to create your product page use WooCommerce blocks for instant page design. (note: For using these blocks, WooCommerce plugin must be installed on your site.)
Videos: Videos tells a story in a better way than texts. Tell stories in a great way with video blocks.
What Does WPOnepager Pro Offer?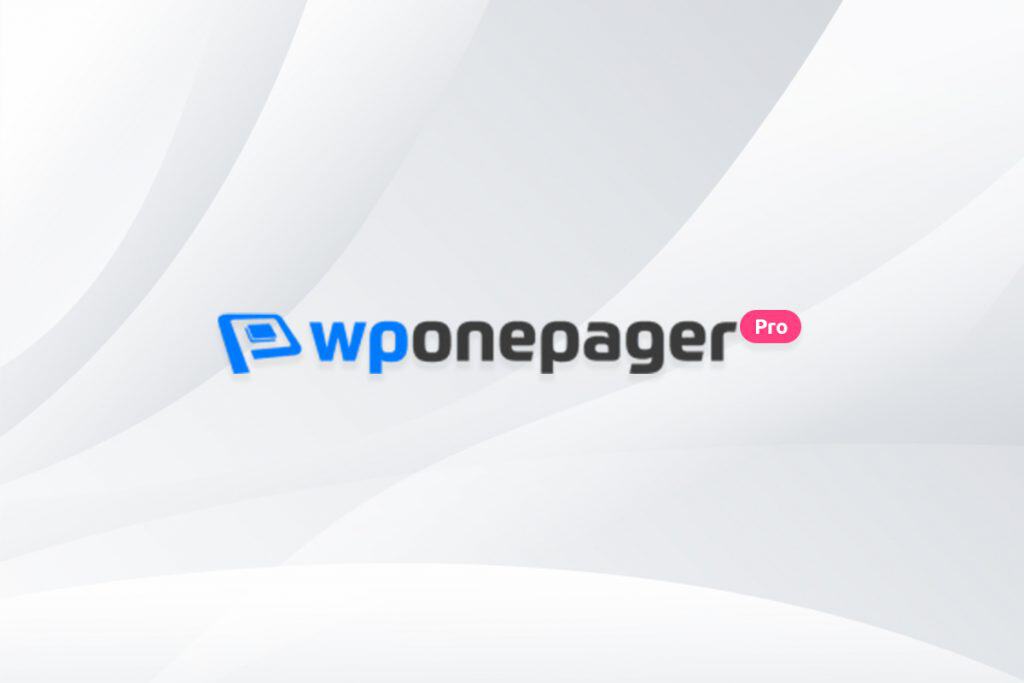 You can see that your whole site can be created with the free version of WPOnepager best free landing page builder at ease. Then think what can WPOnpager pro can do?
Well, WPOnepager – free WordPress landing page builder gives you everything but along with a little bit limitation and the pro version removes those. The main limitation is the number of blocks and templates. Plus pro version will give you
50+ Premium Blocks
10+ Premium Templates
Huge animation option
Typography control – 900+ Google Fonts
20+ Coming soon page
Background video option
Automatic Easy Updates
Shortcode Support
Custom Header and footer
Import/Export Settings for backup or re-use purpose
So grab the pro version to enjoy the WPOnepager with ultimate page building experience.
WPOnepager Good Facts & Bad Facts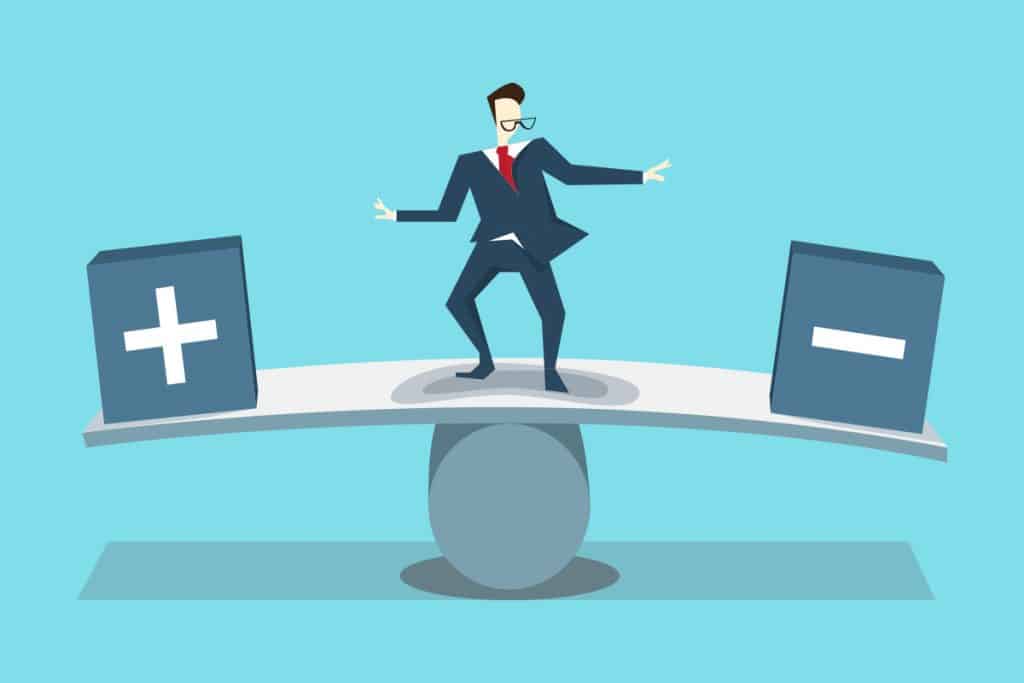 Now, let's check the good facts and bad facts of WPOnepager – best landing page plugin for WordPress.
Good Facts
Easy to Use: It does not matter if you are a beginner; you can always use WPOnepager without any coding knowledge and previous experience.
Time Saver: Any kind of website can be created with WPOnepager withing minutes and its really time-saving.
Zero Complexity: There are no complicated settings involved in WPOnepager. For your ease of access every image, videos, texts have been kept in its perfect position, and there are only minimal must-have customizations so that you are not lost in settings.
Blocks for Every Section: WPOnepager offers you blocks for every section. It doesn't matter whether its an about area or slider.
Lucrative Animations: Use your lucrative animations with uncompromising performance.
Bad Facts
Limited number of Blocks & Templates: Though there is enough number of blocks and templates, the pro version offers more.
No Premium Support: Premium support is only available in Pro version.
Limited number of Coming Soon Page: Free version doesn't let you use all the coming soon pages.

What Do People Say About WPOnepager?
Currently, no people found who said they find WPOnepager unuseful. Everyone who used the WPOnepager free WordPress landing page builder becomes a fan of it and then upgrades to the pro version for taking the ultimate experience. Take a look at the WordPress repository or in the image below and find out what they are saying.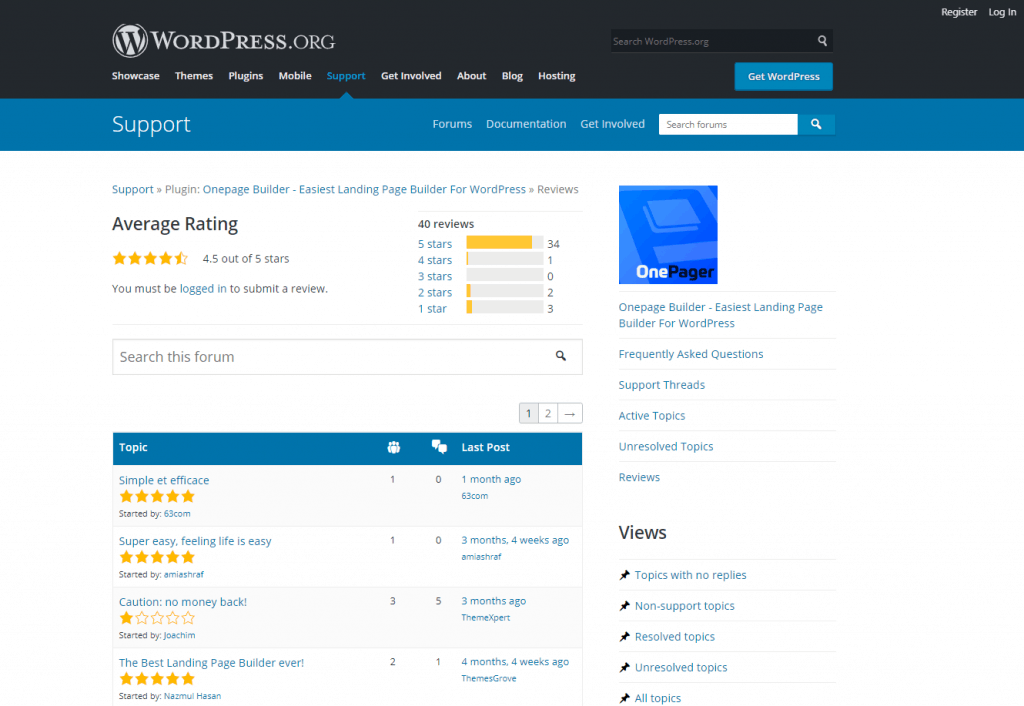 Everyone is satisfied with WPOnepager and therefore it got 4.5 out of 5 ratings.
Final Words
Before you start creating your site with any WordPress landing page plugins, Try WPOnepager WP landing page builder. If you think WPOnepager – free WordPress landing page builder is not better, try other WordPress plugins for landing pages. You will know the difference.

If you have any queries, feel free to ask in the comment section below.