Suppose you have a perfect idea, an perfect execution plan, and an extraordinary team by your side? How would create a website to turn this idea into reality? How would you choose the best LMS WordPress theme and customize it?
On WordPress, every business or entrepreneur has a choice to create a website, such as a learning management system. We just need the right LMS WordPress theme, robust plugins, and correct tools to personalize the entire website. Fortunately, you get it all right here!
In the following sections, we have discussed four steps to a perfect LMS website – fuelled by the best LMS WordPress theme and WordPress form plugin.
What is a Learning Management System?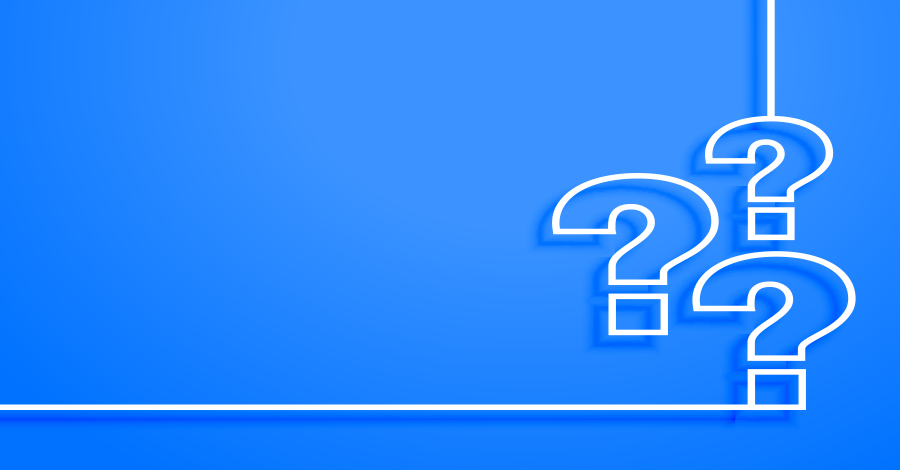 WordPress is a content management system or CMS. It helps in publishing, managing, and tracking content libraries. For example, blogs and articles.
In the same manner, LMS or learning management system is an online platform to create lessons. Through this platform, quality educational content is delivered to a large audience.
An LMS helps you:
· With tools that you need to publish content online. This includes various types of content, such as video, written, voice, etc.
· Encourage students to sign up and take lessons and classes online.
· Tracking progress and performance of each learner through the analysis feature.
Simply put, an LMS WordPress theme will help you fully manage the online classroom. From putting content to managing the performance of your participants, you can keep track of everything.
Here are some benefits of an LMS system:
· Time-Efficient: An LMS website is far more time-efficient than face-to-face classes. These classes eat your time in a lot of glitches. Online, you just need to upload training sessions. The online one-on-one sessions are also quick and hassle-free.
· Adaptable: An online LMS system is extremely adaptable. You can very easily find a suitable structure for your organization. For instance, if you need an LMS for your employees, you can get the right theme and plugins. If you need it for an LMS marketplace, you can extend features without any hassle.
· Cost-Effective: An LMS system is cost-effective. You don't have to rent out space, arrange equipment, or furniture for seating. Just go online, connect with your learners and impart them knowledge.
· Easy Tracking: With an LMS, you can track numbers in minutes. Everything is tracked by the website. You just need to analyze details. This helps you evaluate the performance of your employees or participants.
Four-Step Guide to Make an LMS Website
To build an LMS website that people want you to utilize, not only do you need to explore WordPress LMS themes but also plugins. Let's see how you can create an LMS website with WordPress form plugins in four steps:
1. Decide Your Goal
If you have already reached this step, then it is highly likely that you know your goal.
Do you want to make an LMS website in a specific niche?
Do you want to offer courses for free?
Do you wish to offer paid classroom learning?
In this step, you should clear a few things about your LMS WordPress theme implementation:
Paid or free or both?
Online or mixed learning?
Niche of courses?
Deciding to monetize your website or classroom courses or learning is a great idea, considering the number of people taking online classes. However, you need to check the purpose of this website. If you are an educational institute offering courses to students of your school only, then you can add free courses.
Overall, a mix of free and paid sections is the best combination. You can always keep some courses free and others paid for your users; depending on the efforts your team has put in. Many LMS website owners use a mixed structure where some sections of a course are free and others are paid. This type of model offers your users a glimpse of how the course is built, which encourages them to purchase it eventually.
2. Select a Unique Domain and Hosting
Before picking a theme or plugins for your WordPress LMS website, you need hosting and domain.
To start with, create an account on WordPress and register your hosting account through WordPress only. On WordPress.com, check the Plans & Pricing of the hosting. Choose one and create a website.
You also require a domain name for your LMS WordPress theme. You can purchase and manage this from WordPress only. Go to Setting, click on Domains, and search for the desired name.
However, if you are getting a better deal, you can purchase Managed WordPress hosting from other providers too. This Managed WordPress hosting is also simple. You will receive a notification to setup the domain and hosting after you make the purchase. Follow this email and its steps to set up domain and hosting.
1. Pick a Theme
Once you have a clear goal about the LMS website in mind, draw its structure. This includes deciding the following:
Home page structure
Type of courses
About us
Community or forum
Remember to decide on a simpler structure for your LMS website. If you select a complex structure for your LMS website, you may face difficulties in implementing this structure. Instead, come up with the simplest structure and then keep adding to this in the future.
The simplest structure would include pages that can't be skipped. For example, the about us page, courses page, course details, etc. These basic pages will allow your users to get an overview of your work. Once you have attracted a few users and received some traffic on your LMS website, you can add advanced sections, such as the course structure page.
Setting this structure and adding content to these pages is possible when you have na LMS WordPress theme.
Tutorque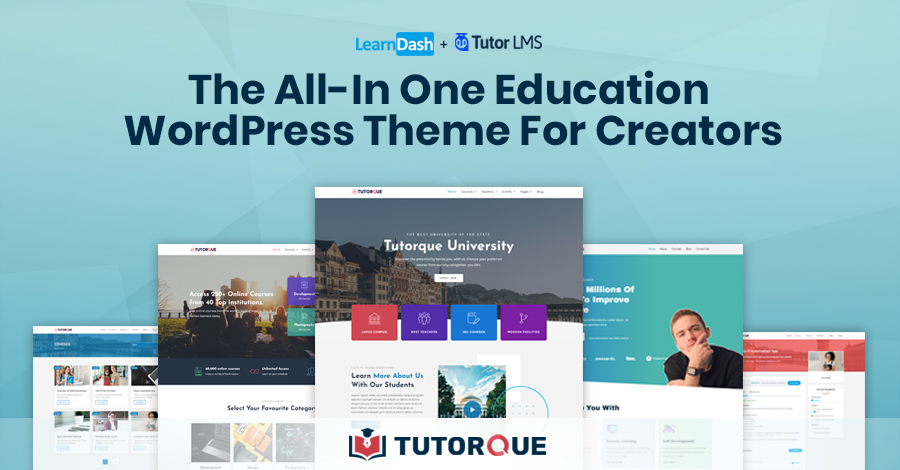 Tutorque LMS theme is perfect for websites trying to implement online or distance learning education.
During the COVID-19 pandemic, online education has become the new-normal. Tutorque helps in adjusting to this new setting – purchase the LMS WordPress theme and create an online marketplace for learners.
It is the right solution for elementary schools, educational institutes, training centers, online course websites, colleges, language schools, and universities.
Tutorque is truly a comprehensive solution for your LMS website. It has limitless functionalities and features, which help you sell courses without any hassle.
2. Pick Right Plugins
When you are customizing an LMS WordPress theme, you need to install several WordPress plugins to add to the functionalities. We have discussed a few of these WordPress profile plugins below.
To enhance the usability of this WordPress learning theme, Tutorque can be integrated with multiple LMS plugins. For example, LearnDash, ProfileGrid, and LearnPress.
ProfileGrid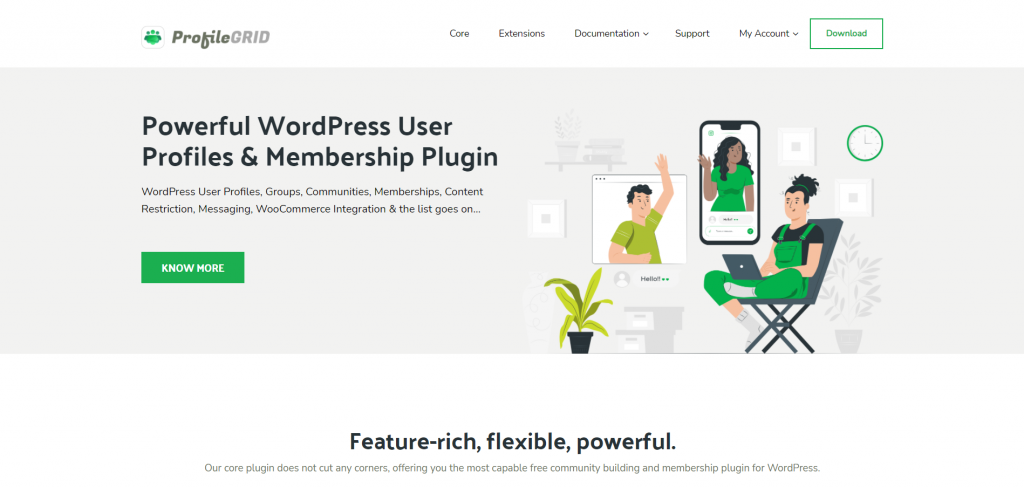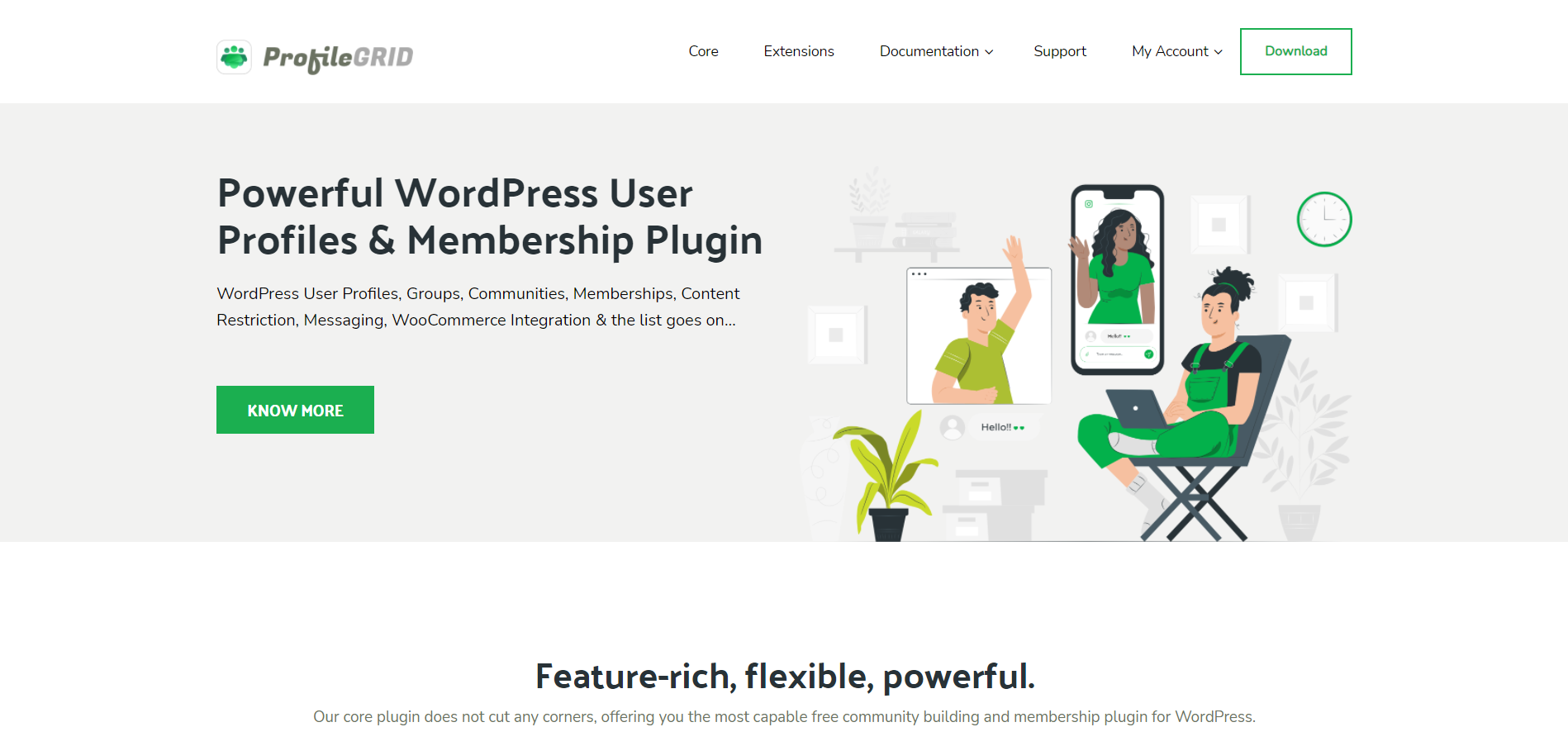 Whether you are creating an advanced or simpler LMS system, you need a WP user profile plugin. ProfileGrid is the best WordPress profile plugin, which helps you create user communities, profiles, memberships, groups, etc.
Create unlimited groups. Allow your learners to connect.
Create different groups based on different sign-ups. For instance, one group for one course.
Allow paid memberships to certain groups or learning communities.
Offer attractive frontend to users for hassle-free interaction.
Allow users to use the ProfileGrid WordPress profile plugin on any device. It is fully responsive.
Allow learners of your website to send and receive messages on personal chat.
Create a friend system, where learners can add each other as friends.
Create a group wall to encourage learners of a group to communicate and interact.
Additional Plugins
Apart from ProfileGrid, you can install various plugins on your LMS WordPress theme.
RegistrationMagic plugin to help you create registration forms. Allow your users to sign up under different categories.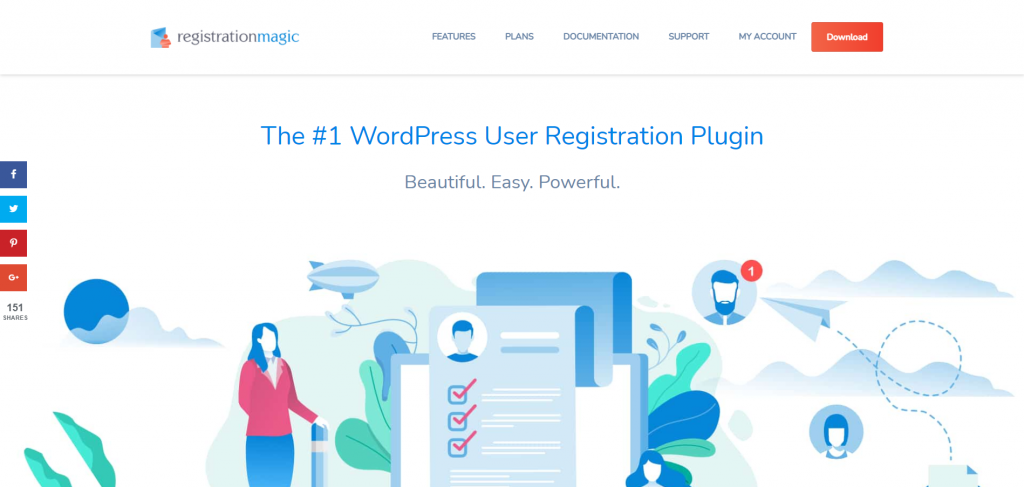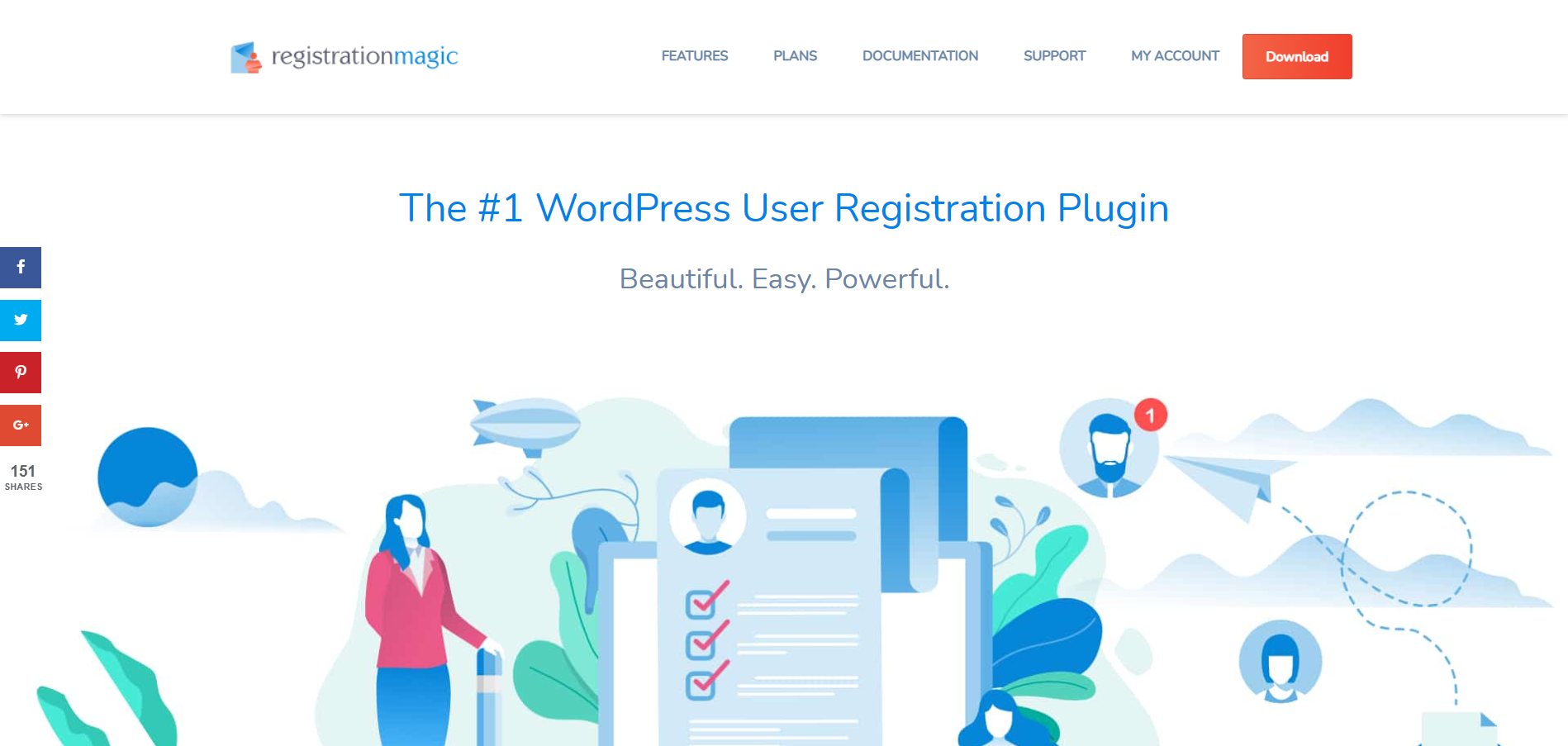 Use LearnDash to publish online courses, which are media-rich, valuable, and interesting.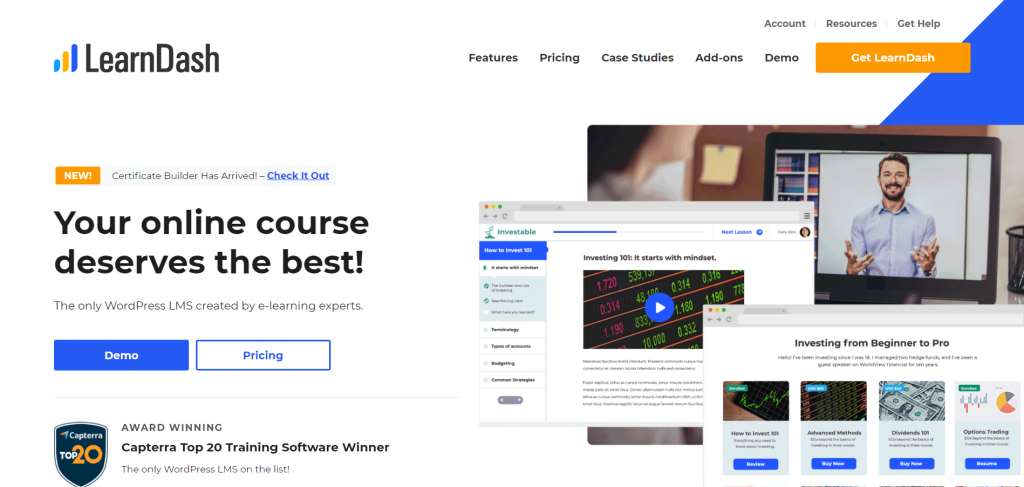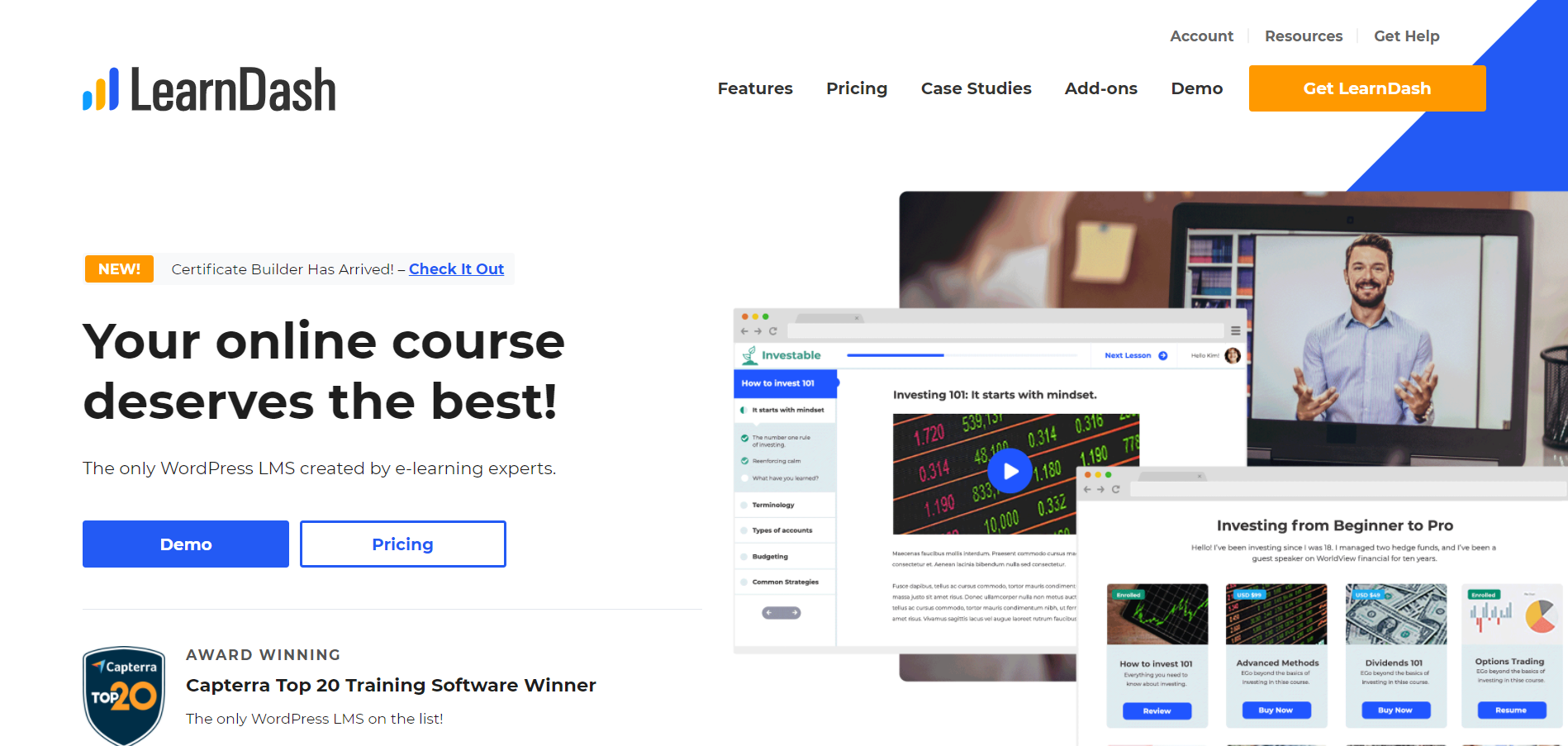 LearnPress is a free alternative to LearnDash. It has simple drag-and-drop options to create courses.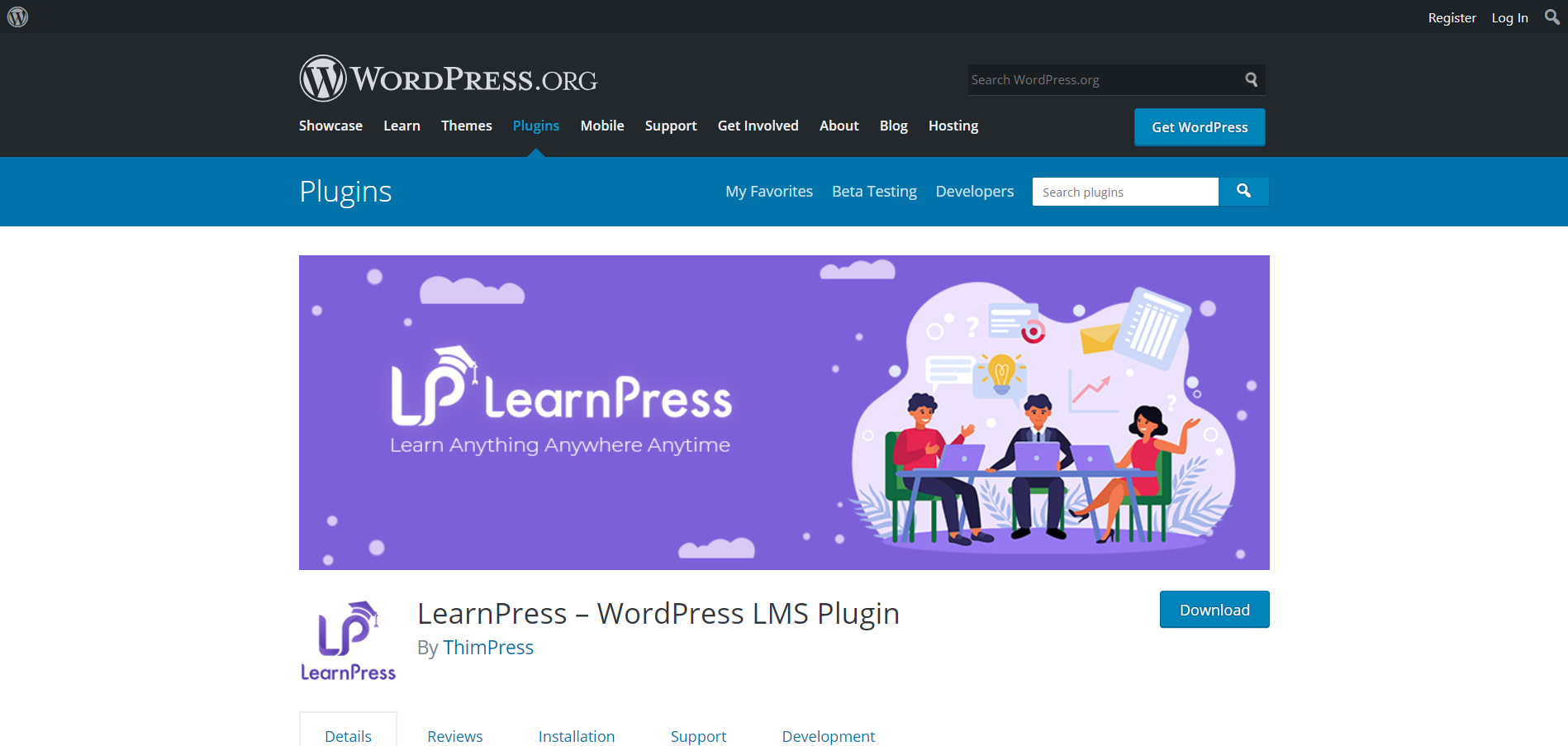 EventPrime can assist you to create and organize events on your LMS WordPress theme. You can use its events calendar to manage everything, such as attendees, performers, event details, etc.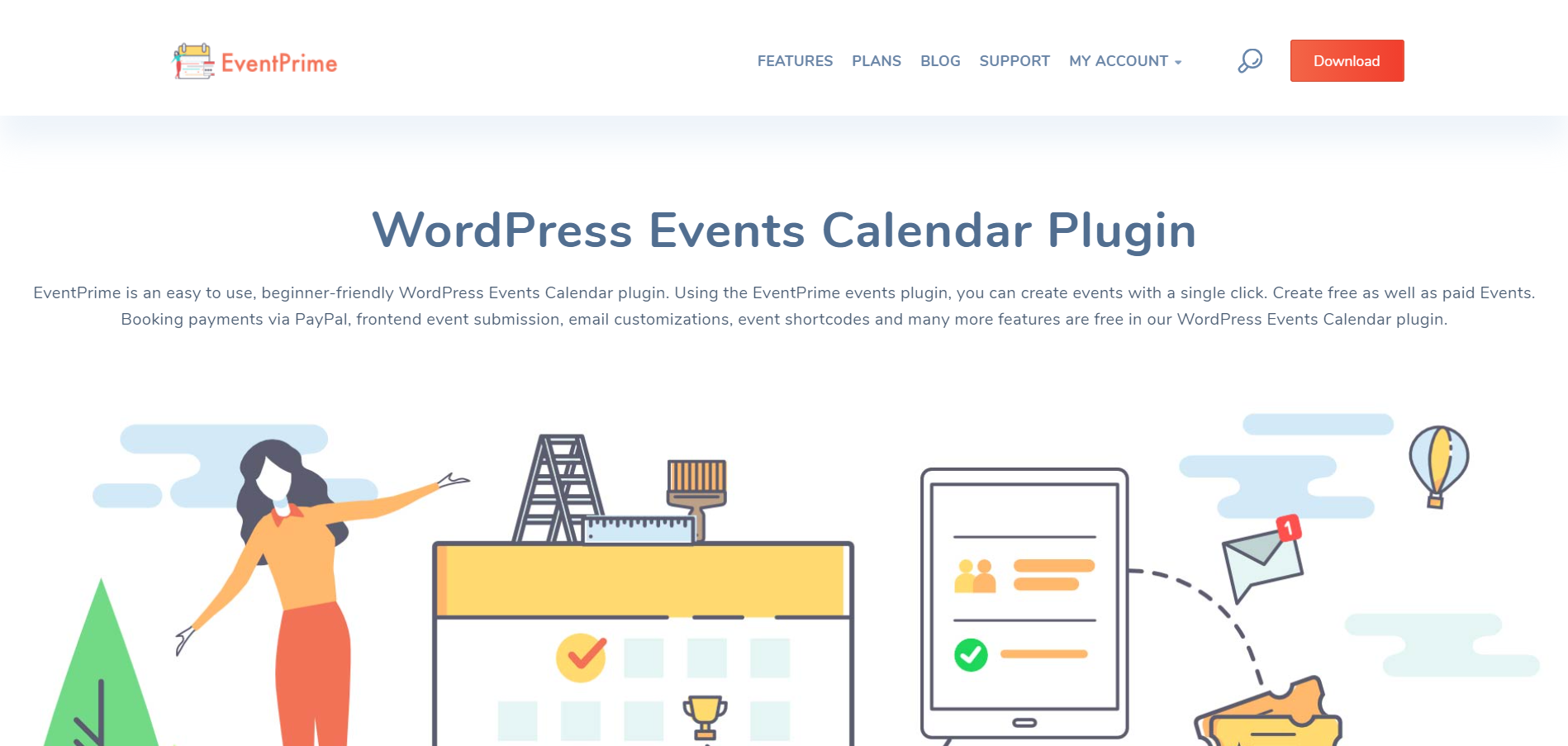 ·      LifterLMS is another great plugin, which offers you a free version as well as a paid plugin. You can create a course with this plugin, and when you require added features, you can upgrade to paid version for more features, such as custom courses.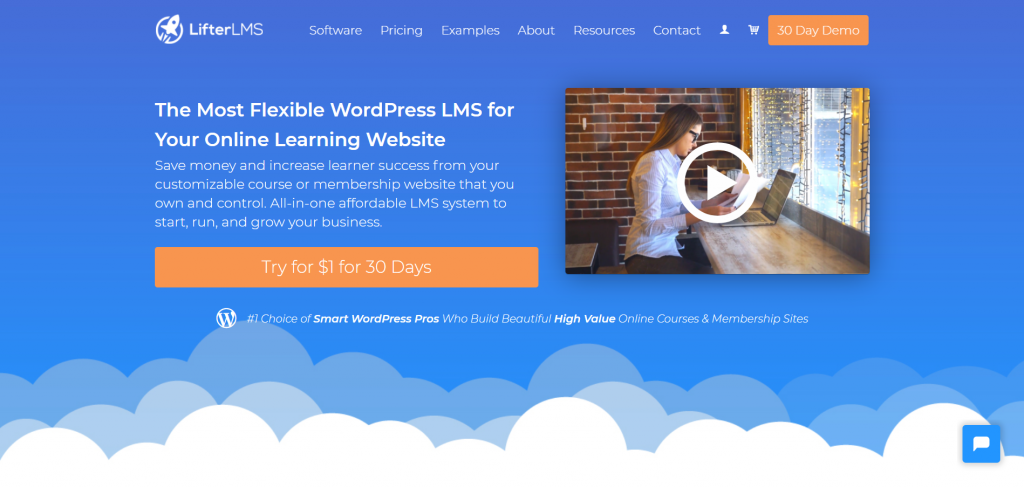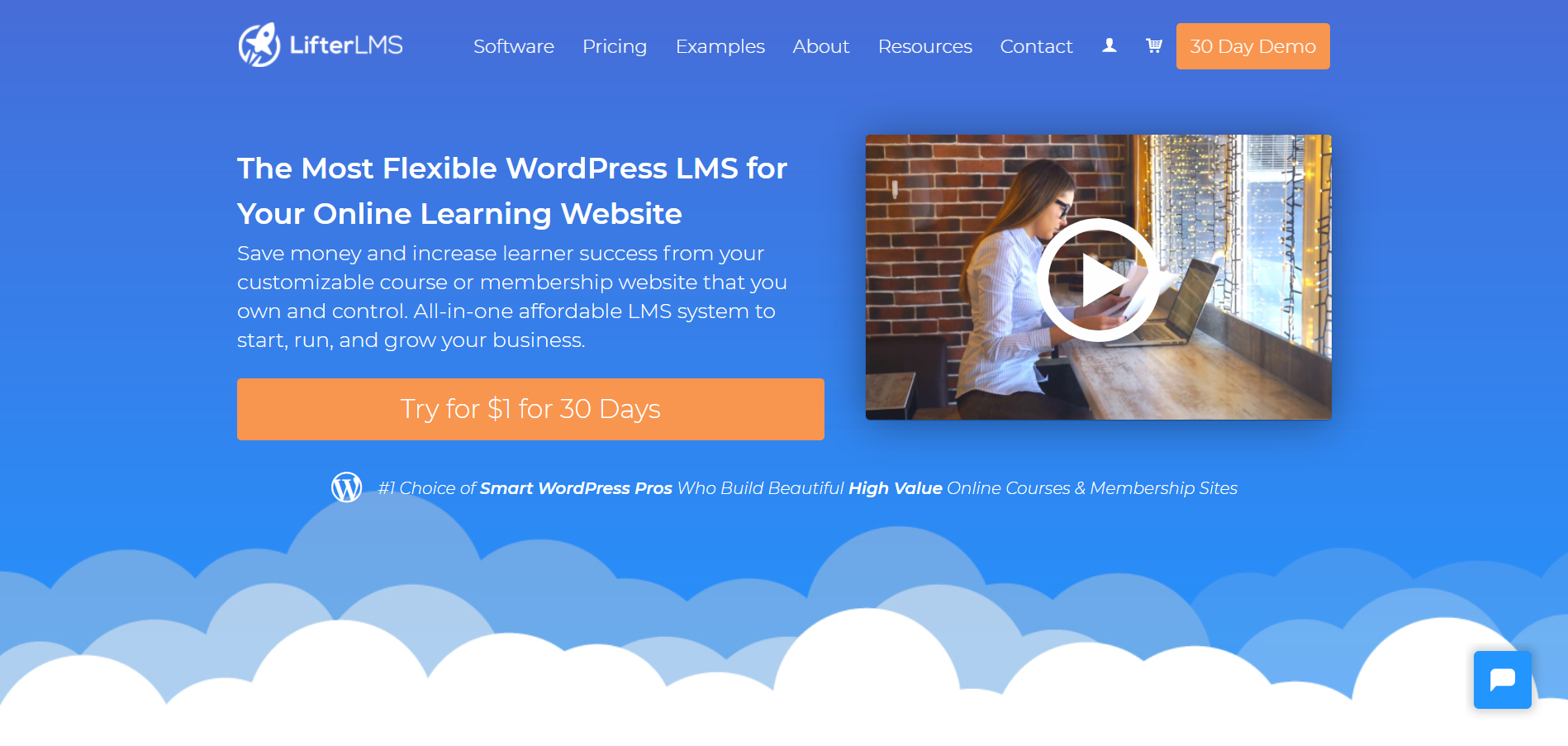 Over to You
Ever since the pandemic, we have only seen a rise in online classrooms. More and more educational centers are starting a separate LMS system for their students. An LMS WordPress theme only makes your task simpler. Just select the right online learning WordPress theme, add a few WordPress plugins, and launch your LMS website.
Do you have any queries related to designing an LMS system? Reach out to us below for a solution!