If you are familiar with the term 'landing page,' then you might have heard the name of 'squeeze page' before. These pages have unique purposes, and use is pretty extensive. Till now these terms may have been a buzzword to you, you might have been searching with term 'landing page vs squeeze page.'

There is a lot of pages that is used in a website e.g. home page, landing page, about us page, service page, squeeze page, coming soon landing page, pricing page, contact page, resource page, help page, etc. In this post, I am going to let you know about the landing page and squeeze pages. After you finish reading this post eventually, you will be able to create for one. So why wait?
Let's dig out the deep.
Difference Between Landing Page vs Squeeze Page
Though these two are pages but they both serve different purposes. Let's check landing page vs squeeze page difference from below-

| | |
| --- | --- |
| Landing Page | Squeeze Page |
| It may have multiple conversion goals. | It has only one single conversion goal. |
| It may be a short page or a long page. | Most of the time its a short page. |
| Mostly used to describe a product of service. | Mostly used to collect user details. |
| It is always a standalone page. | It's not necessarily a standalone page. |
| Takes more time to create one regarding squeeze page. | Takes less time to create one. |
What is a Landing Page?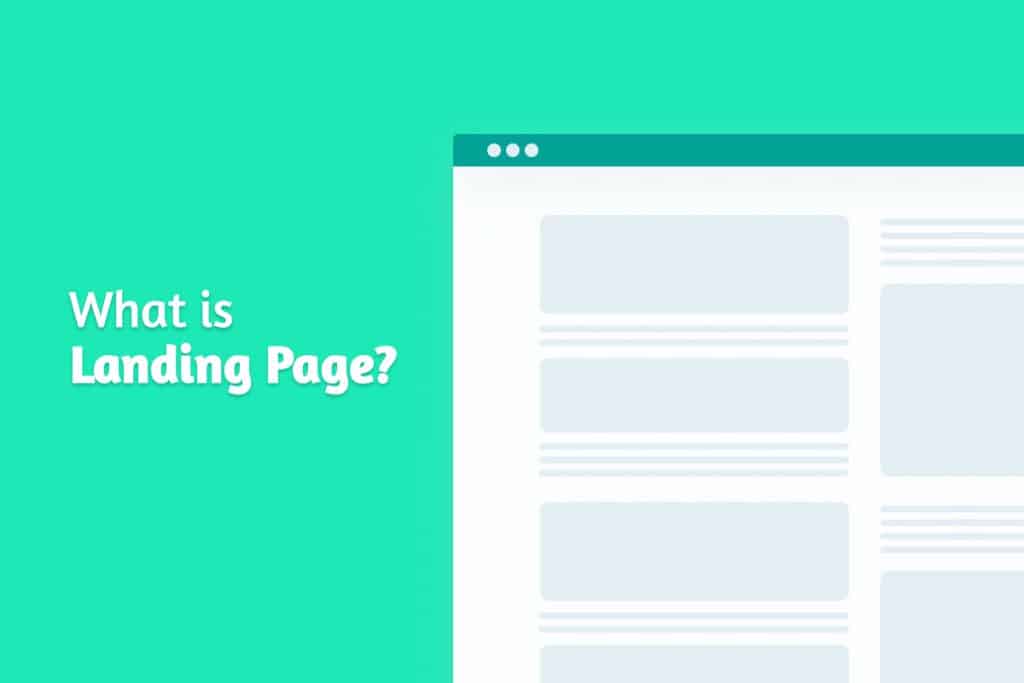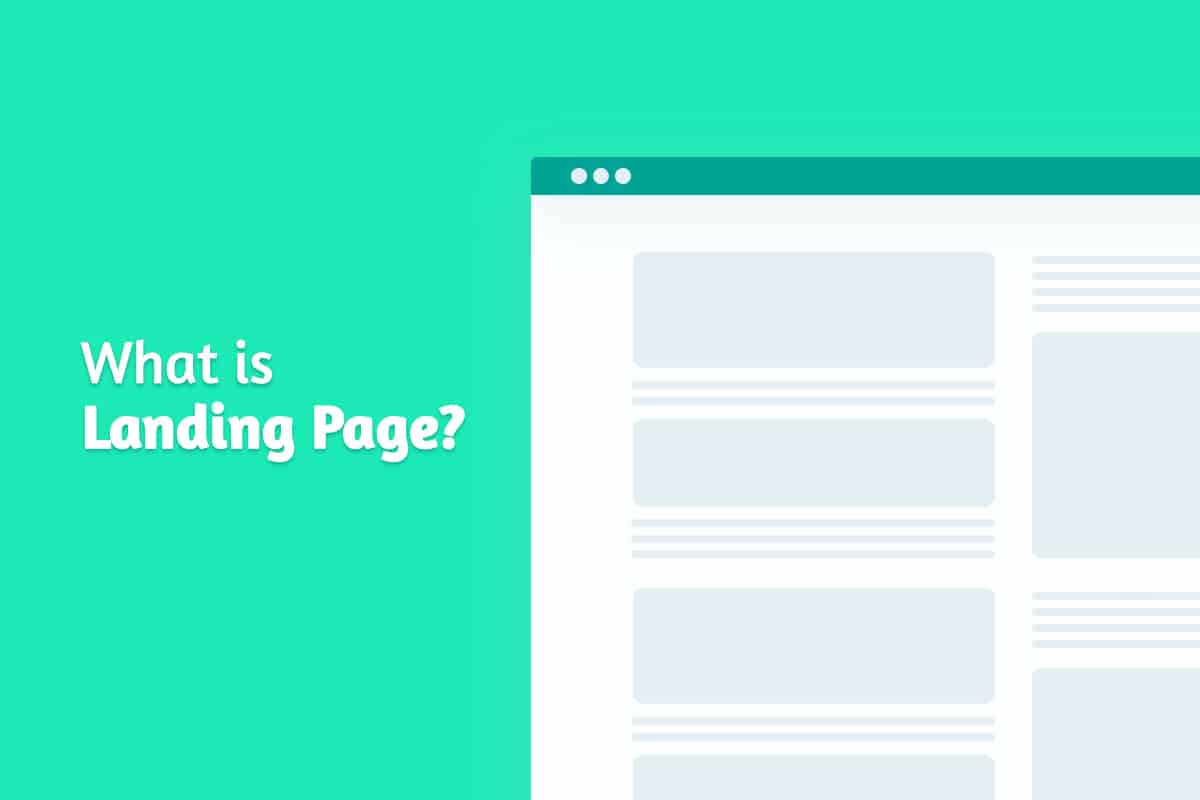 A landing page is a kind of page, where visitors land when they visit a specific link. It could be your home page or any other page of your site. Landing pages are often used to educate visitors on a specific product or service, and might include multiple sections, display different types of content.

Why Landing Page is Important?
If you own any product or provide any service then you must have a landing page, else you might not get much benefits from it. A landing page describes details about a specific service or product. It increases trust and encourages your visitors to buy the product from your site.
Now you might be thinking that landing pages are only for business, but actually not. You can also educate your visitors with the help of landing pages. Which will help you to generate traffic and collect lead for your website.
How to Create a Basic Landing Page in 5 Minutes
You can create a landing page from scratch by taking days to finish it or complete it with a page builder in 5 minutes. There are tons of WordPress landing page builders, but here I am using the best one which will allow you to create your landing page in the shortest time and in the easiest way.
I am using WPOne pager here, which comes with a lot of pro and free landing page templates.
First of all download and Install WPOnepager on your WordPress site.
Now add a new page and give a suitable title to it.
Click on 'Enable button' and the page will take you to another page.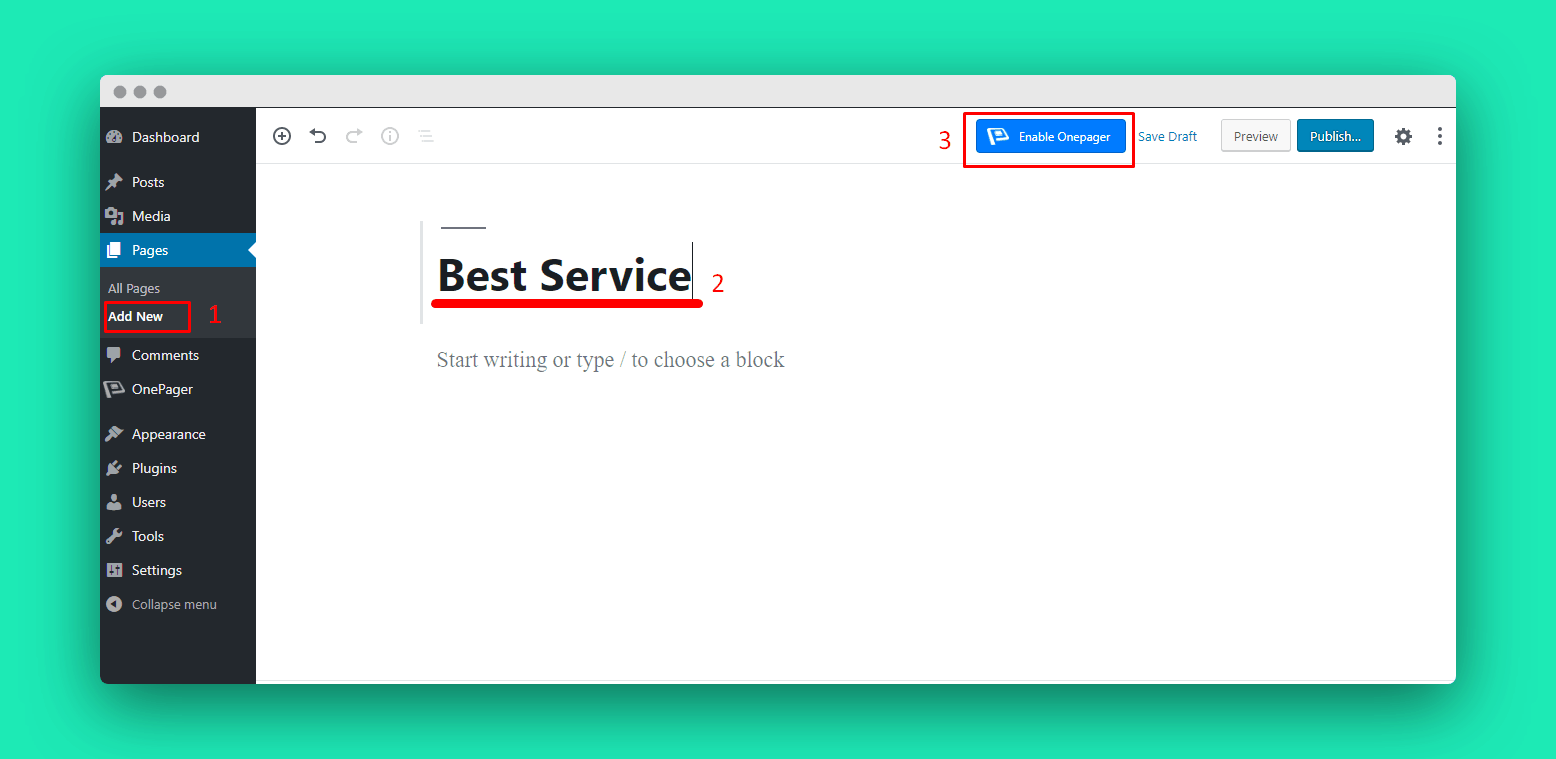 From the left bar click on 'Add Block'.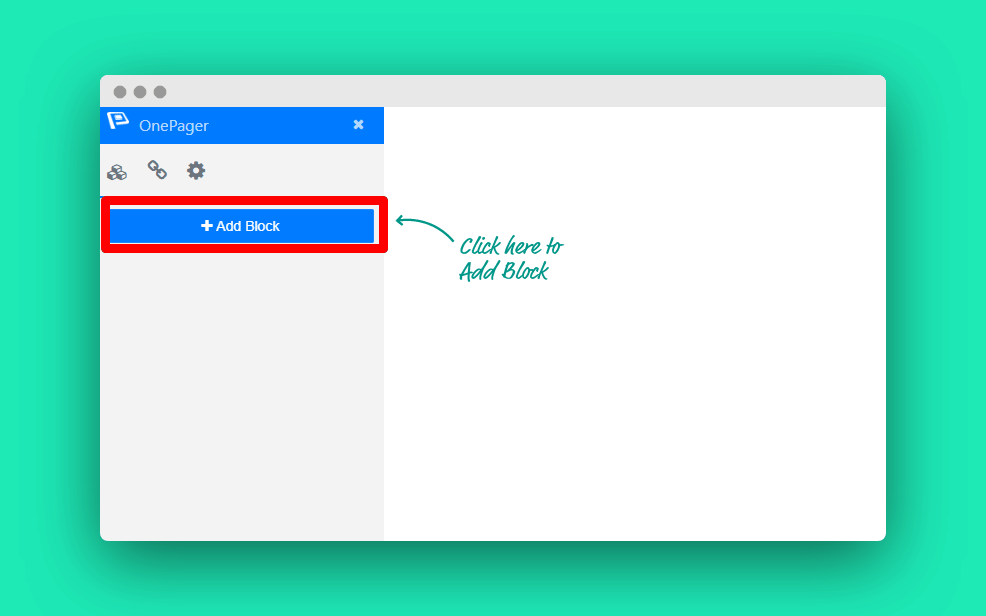 There is a block for every type of section in WPOnepager. Generally, a landing page consists of a navbar, a hero area, about section, features section, team section, footer, etc.
Now select the category and insert your required blocks one by one.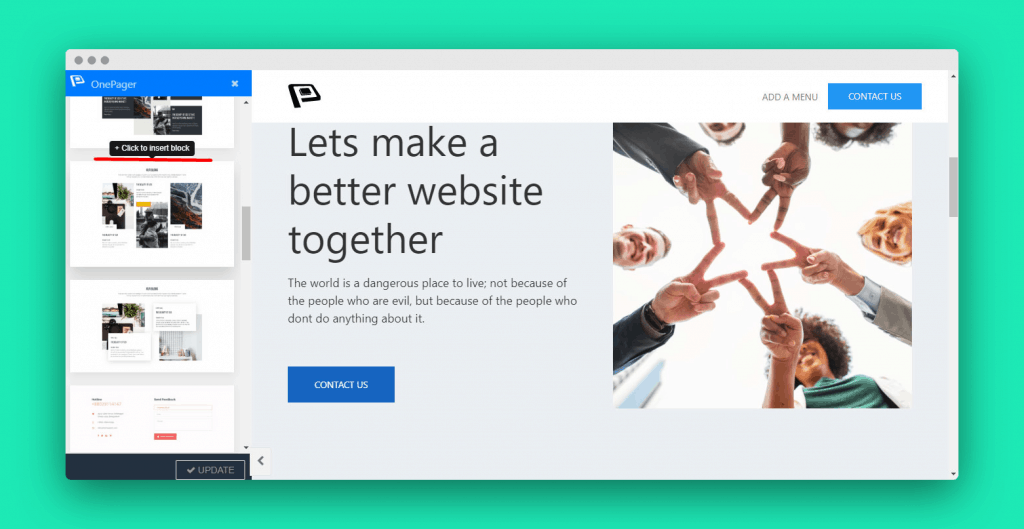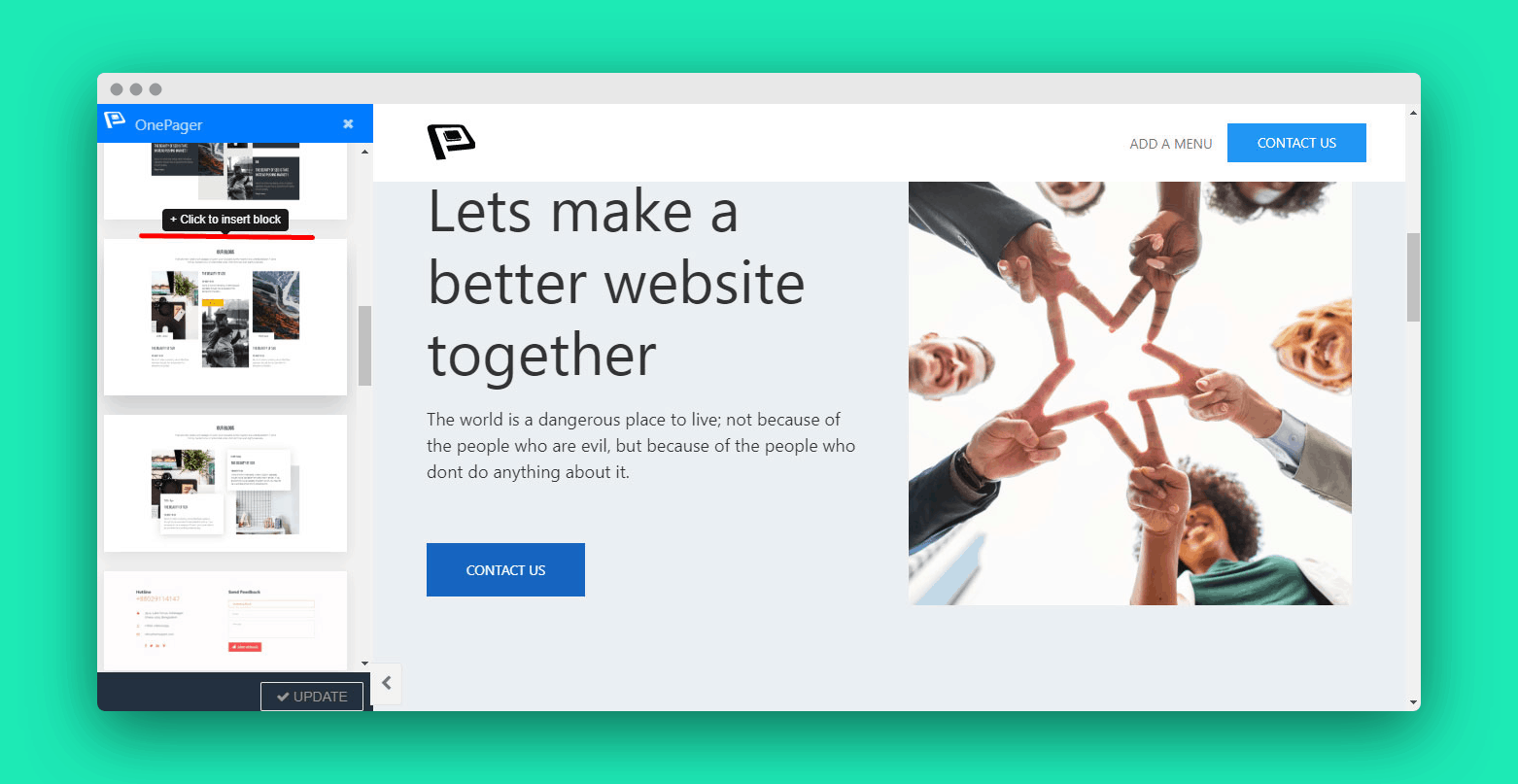 Click on the edit button to change the content of a block.
After changing all the content's your landing page is ready.
If you still cannot figure out WPOnepager, check out this video below and do it easily.
What is a Squeeze Page?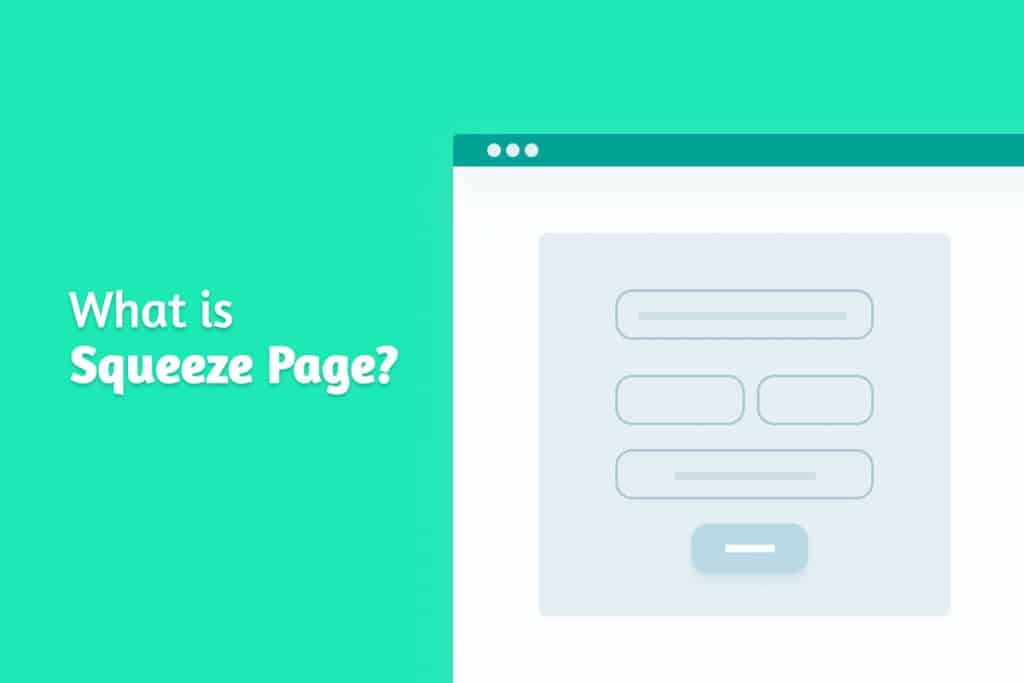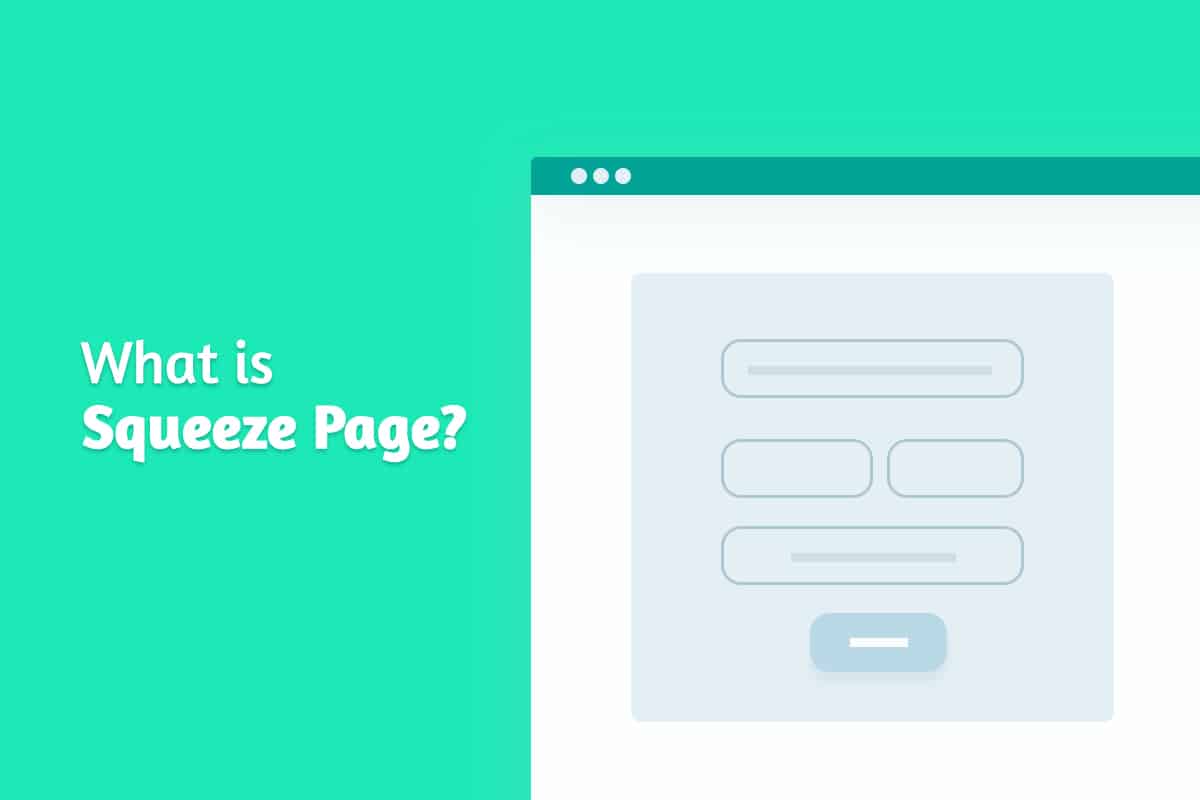 A squeeze page is a kind of simplified landing page that comes with a specific task of attracting visitors attention on completing a specific action. To get your visitors details squeeze pages work best. This page squeezes the contact details of the visitor without any hard working.
Your visitors have full freedom to give the details or leave as they wish.
Why Squeeze Page is Important?
To increase the sales of your site, conversion is a must, and this conversion can be increased with direct contact. A direct conversation with the client will allow you to build a relationship by sending special offers and letting him know how you help him.
If your visitor is distracted by other things on your site, they won't give you their details. Which means you won't be able to talk to them and he will leave your site. If you can't talk to your visitor, there is a very high chance that he will never be your client (As it is very easy to forget you with so many ongoing things in business and life).
A squeeze page increases the chance that you will get your visitors contact details. Therefore your chance increases that your visitor will be your client. If you don't know how to make a lead then squeeze page can be your great ally.
How to Create a Basic Squeeze Page in 5 Minutes
There are a lot of tools available to create a squeeze page, but it will be easy to do it with Elementor.
Install Elementor page builder.
Create a page and then click on 'Edit with Elementor'.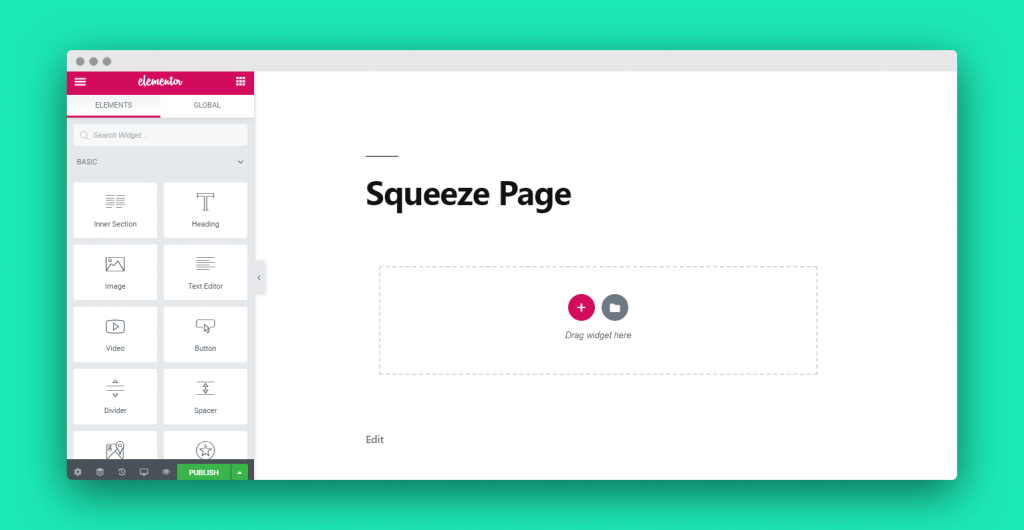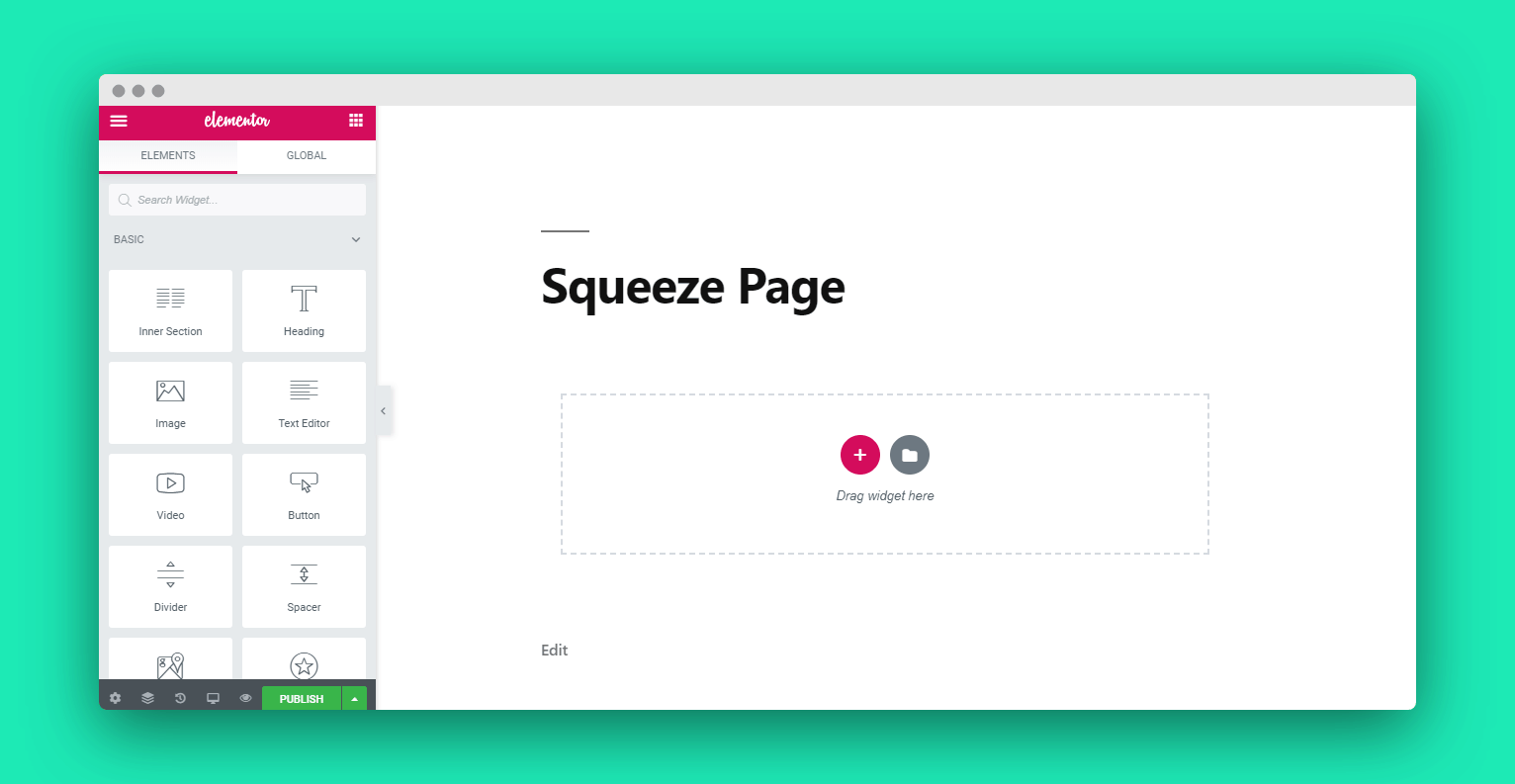 On the left side you will find all the necessary elements for creating a perfect squeeze page. Drag elements and build the squeeze page in your own way in the shortest time.
If you don't know how to use elementor and create a squeeze page check out the video below and create all by yourself.
Which is Important to Choose for Online Marketing
Landing page and squeeze page, both has its purposes. One's need cannot be fulfilled by others. Therefore it is important to choose both for online marketing.
A landing page will help you to describe your product and squeeze page will help you to get your visitors details so that you can make them your clients.
Final Words
Hope you have came to known the details about 'squeeze page vs landing page'. If you have any confusion or any questions regarding 'landing page vs squeeze page', feel free to ask in the comment box below. I will be happy to give answer your question.