Simple and affordable pricing
Get access to all existing themes and plugins.
No hidden
charge or
renewal
required to keep using our products.
Business
1 Year
Membership
All Themes Included
All Plugins Included
3 Domain
Tech Support
One Click Demo Data Included
1 Year
Premium Support
Copyright Removal
Business Plus
2 Year
Membership
All Themes Included
All Plugins Included
5 Domain
Tech Support
One Click Demo Data Included
2 Year
Premium Support
Copyright Removal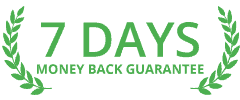 Our 100% Satisfaction Guarantee
If, for any reason, you don't like our membership, you can get a full refund anytime within 7 days after your first purchase. If you have any issues, just get in touch with our friendly support team and they'll either help you out until you get the results you need or give you a swift refund.
There is always a solution to any kind of problem that comes up with Themesgrove's templates, or plugins. Keep up the great job.
To complete my satisfaction, I found on themesgrove.com a very good quality technical support team, they have always responded to my queries and solved the problems that have arisen. Undoubtedly, I will work again with your products on the upcoming projects.
We mean serious Business
If you've been around the block very long, you know that there's one big risk when buying a theme or plugin from a small, new company: they could go out of business and stop providing updates, which means your website would quickly go out-of-date.
We maintain a fiercely loyal following of customers for one reason: we provide unbeatable support with frequent update of our products to make sure your website load faster and work smoother.
For any kind of query please leave a message to
help@themesgrove.com


Ticket Resolved
We're proud to say- our dedicated support team always loves to get your ticket resolved since you people are their first concern.

Avarage Time
As soon as your ticket get appeared, we always respond as fast as we can, and typically it doesn't exceed 3 hrs.

Response Rate
Our word is that- your ticket would be unresolved within due time since we have 100% response rate until this time.
We currently accept payments with Visa, MasterCard, American Express or PayPal.
This is one time payment and we don't charge your recurrently. You can always renew your membership before expire.
Yes, you can buy a single theme or full theme collection as a bundle. Have look our Business and Developer package.
You can use our themes on as many site you want. Our theme is 100% GPL and there is not domain restriction. You will receive support for the given domain amount.
This is what we are proud of. We have an excellent support staff and we will gladly help you resolve any issues you might encounter.
Yes, you can. You can work with any type of project without taking our permission.
No, absolutely not.
We are very obsessed about speed and optimization is not after thought for us. We made sure that the designs are almost exclusively CSS, so that no images need to be loaded. We also optimized all the code for the fastest possible loading times.​
You can change everything visual on our themes, you can also remove any visual copyright from the footer, only the copyrights in the source code have to remain untouched.