Are you tired of juggling multiple SEO plugins for your WordPress website? Look no further, because Rank Math is here to simplify your optimization game.
In this article, we will be taking an in-depth look at Rank Math and all the features it has to offer. From the easy setup to the comprehensive functionality, we will be covering it all.
Whether you're a beginner or an advanced user, Rank Math is the perfect tool for all your SEO needs. So, stay with us as we explore the true Swiss Army Knife of WordPress SEO – Rank Math.
What is Rank Math?
Rank Math, the "swiss army knife of SEO." Rank Math is a free and comprehensive WordPress SEO plugin by MyThemeShop team. It is specially designed with a ton of advantageous features to revamp your websites online visibility.
It is considered to be the best alternatives WordPress SEO tool over Yoast SEO. Rank Math comes with more than 65 features, along with smart automation features to saves tons of your time. You will get a user-friendly design and easy-to-use setup wizard which ensure smooth implementation of Rank Math which can optimize your site within a pinch.
Rank Math is extremely lightweight compared to other plugins and can include focus keyword tips, permalink evaluation, content length monitor, and many more. Unlike Yoast, which only allows you to optimize your posts for one feature keyword, with Rank Math, you can optimize your posts for up to 5 keywords.
Rank Math plugin is definitely worth trying out! Indeed it is the best of the best.
Key Features of Rank Math
Rank Math is Quick, Easy and Auto Configurable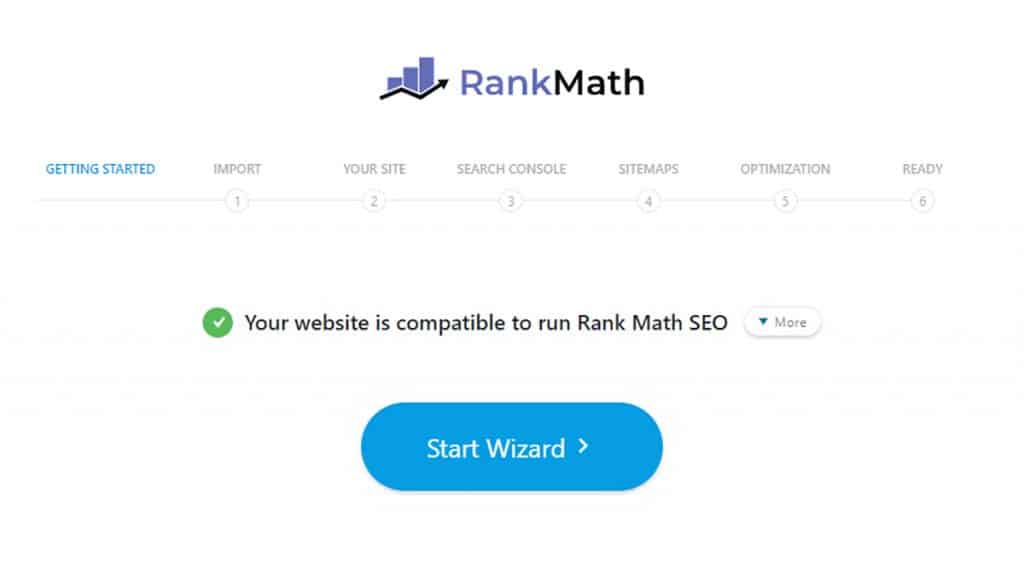 Rank Math plugin comes with a very user-friendly installation; therefore, you don't need to spend hours for setting up your website SEO configurations. The installation process is quite quick, easy, and works on auto-configuration as well.
Rank Math basically configures itself; thus, it has a step-by-step installation and configuration wizard which allows you to change the configurations manually. You can also add custom data to your SEO configuration.
Rank Math Has Simple but Powerful SEO Interface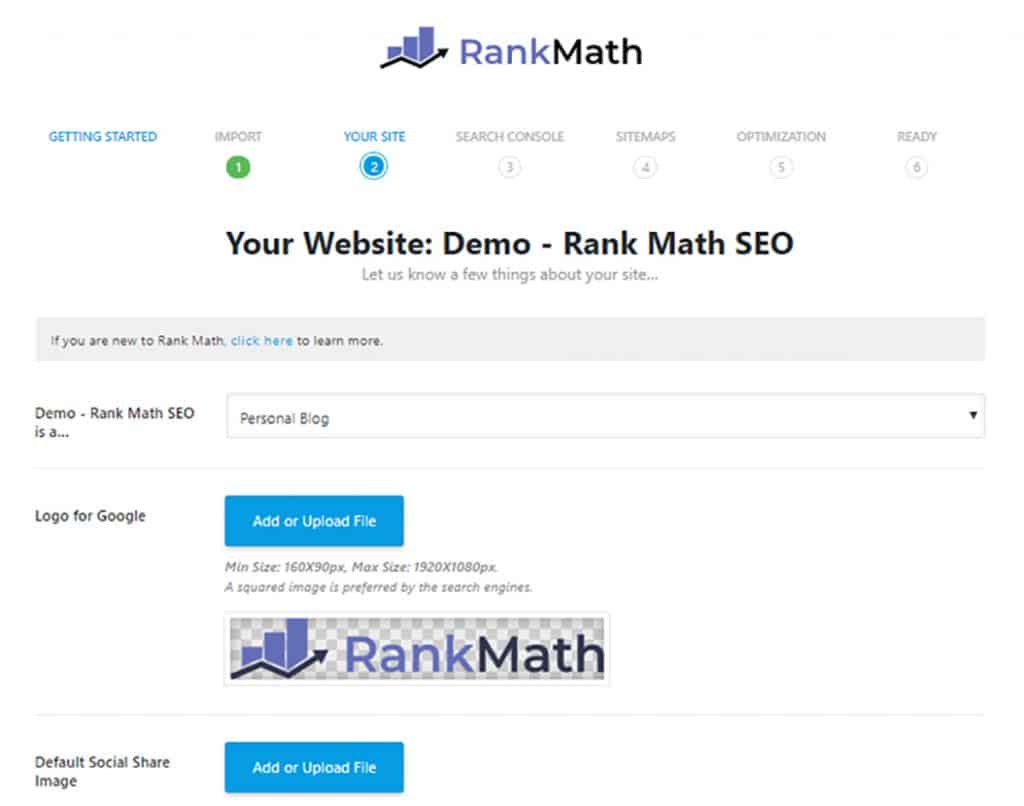 Rank math provides an easy and quick interface, which gives you a smooth and dynamic user experience with a lot of extra features. The simple, but powerful user-interface highlights the critical information; hence using those information, you can quickly improve your post's SEO promptly.
With the snippet previews, you can also preview rich snippets, and preview how your post will appear in the SERPs even the looks when it shared on social media.
Rank Math Provides Better Keyword Optimization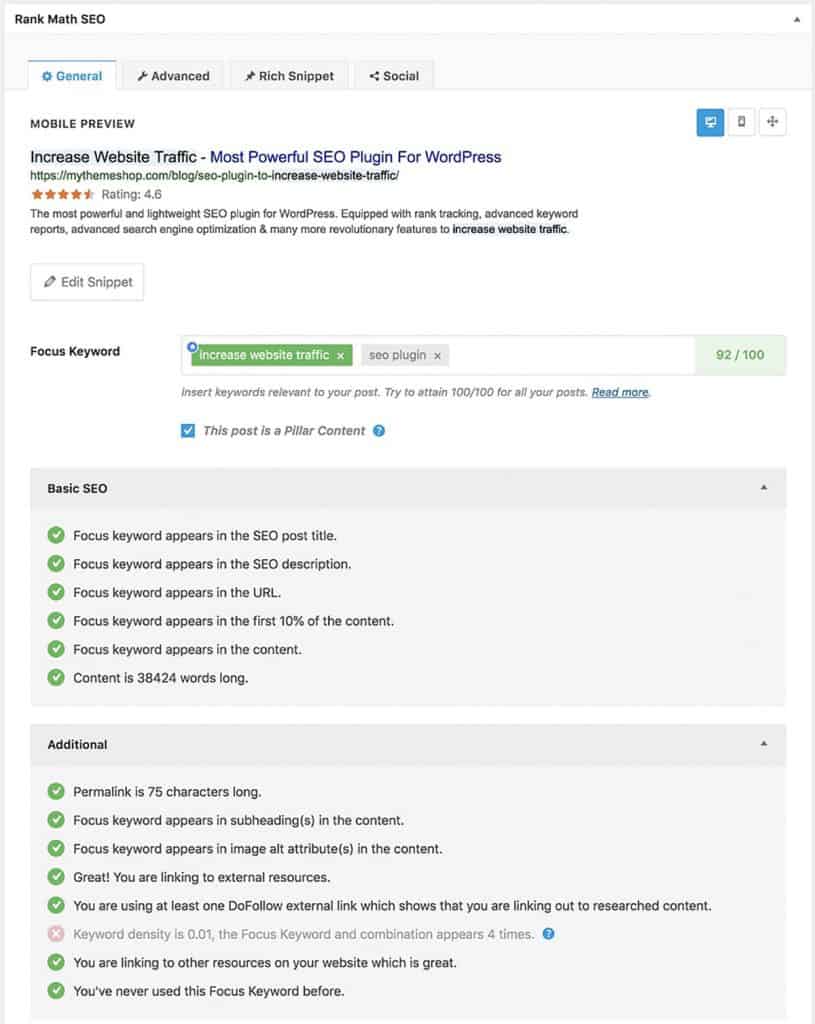 When it comes to SEO optimization, the keyword is considered to be an essential element also a key feature of every WordPress SEO tool today. With Rank Math plugin, you can perfectly rank and optimize your site with Rank Math's better keyword optimization.
For Yoast, keyword optimization comes with the premium version; whither Rank Math offers it free.
Rank Math integrates with the Google Trends tool to help you check the search trends for keywords and even compare them to others. With the inbuilt graph comparison, you can also compare the keyword opportunities visually.
Rank Math Shows Google Crawl Error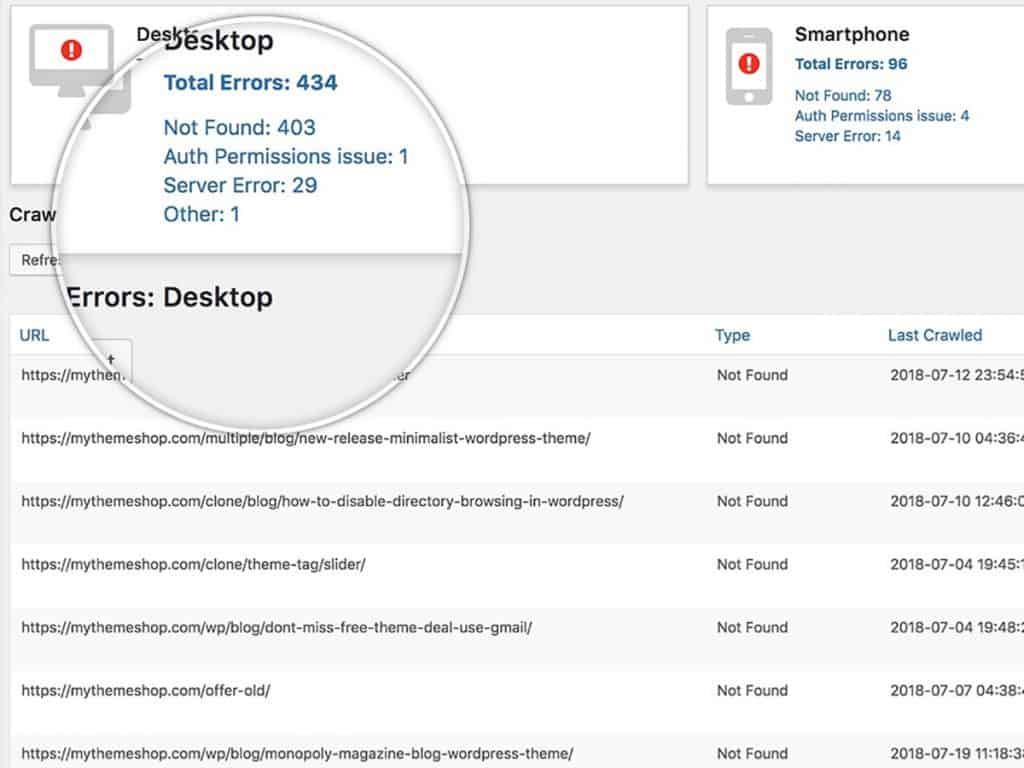 Google crawl error often ruin a visitor's experience likewise it can affect your blog SEO too. Therefore, Rank Math's advanced 404 error monitor is a convenient feature to eradicate this kind of issues.
It helps you to identify the detailed analytics for both desktop and mobile and list all the pages that throw 404 errors. To ensure better user experience, Rank Math also fix the potential 404 errors for you.
Rank Math Comes with XML Sitemap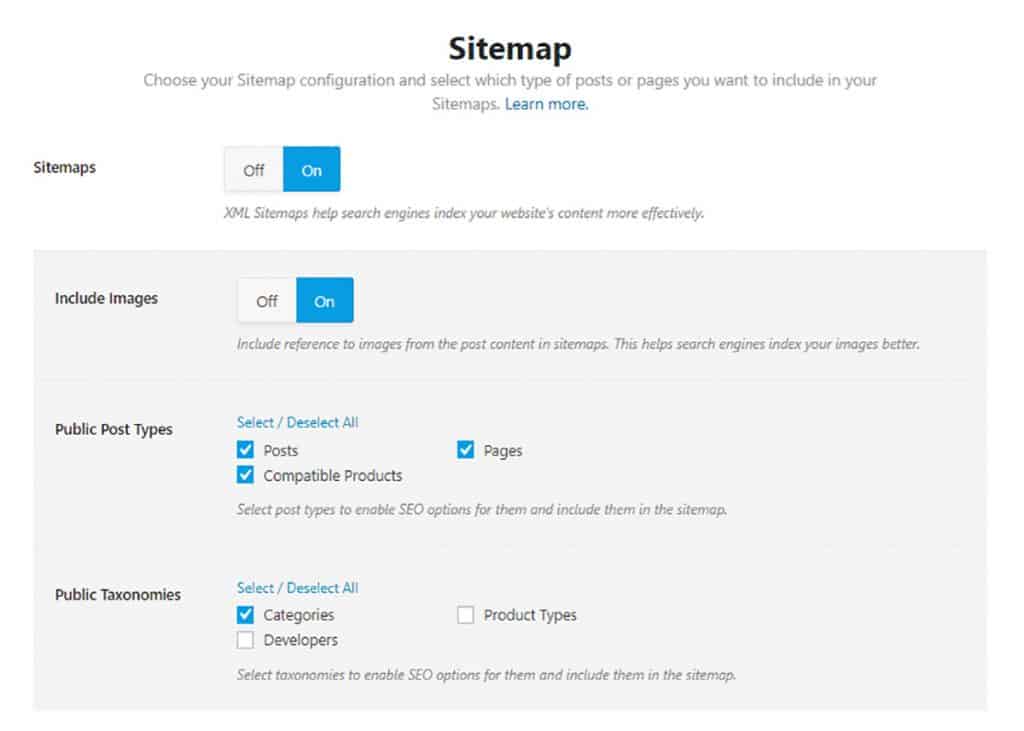 XML Sitemap simply a list of the pages on your website. It helps the search engine to find index content of your website.
You don't need to waste your time on submitting your website sitemaps to search engines. All your tasks will be automatically generated with Rank Math plugin. You can manually set what gets included and what doesn't during the installation process or from Sitemap Settings.
Rank Math Provides Rich Supports for Every Kind of Contents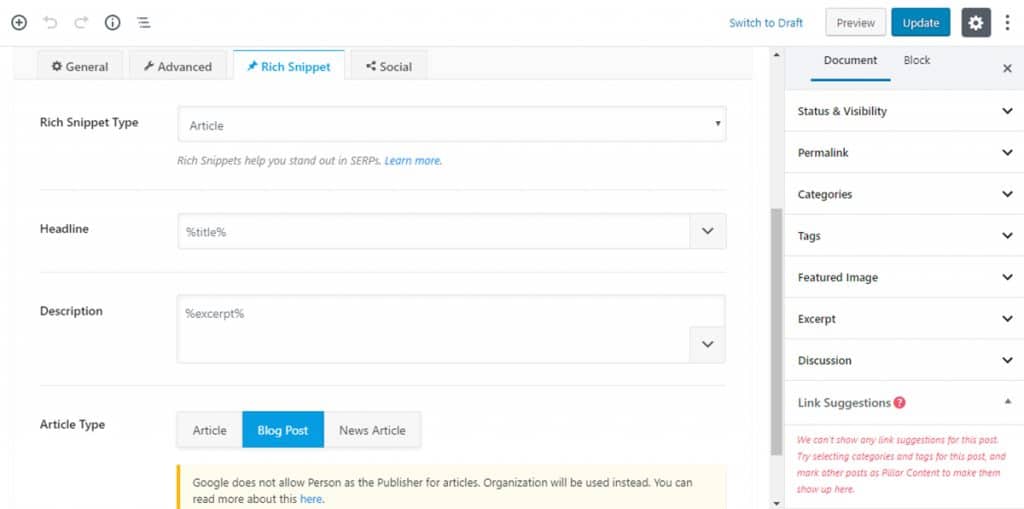 Rich snippet can get a large number of visitors to your site from the search engines. It can also provide some additional information to the users, which makes your content unique from other search results.
Rank Math rich snippet is so simple to pointing and clicking; therefore, you don't have to spend time on the Schema Structure of your website. Rank Math plugin has the feature of Rich Snippets and Structured Data on default.
Article Rich Snippet
Article Rich Snippet can get your content to appear as a rich card in search engine result page. Rank Math plugin helps you to add article type rich metadata to understand your post better. It will also increase the likelihood as well as click-through rate.
Product Rich Snippet
With the Product, Rich Snippet Rank Math can help you to get some good organic customers from google. In the form of rich snippet in google index, It'll help you to rank your products. You can also add the product name, description, SKU as well as inventory, and other details about the product.
Recipe Rich Snippet
Even Rich Snippet of Rank Math plugin can make work easy for an event manager or a company. You can promote your event as well as provides additional event information like venue URL, ticketing URL, ticket inventory, and more with Rank Math.
Event Rich Snippet
Even Rich Snippet of Rank Math plugin can make work easy for an event manager or a company. You can promote your event as well as provides additional event information like venue URL, ticketing URL, ticket inventory, and more with Rank Math.
Video Rich Snippet
With the Video Rich Snippet you can show up video in the rich card of a search engine results page. Rank page will help you to get more organic users as well as Rank your page higher with Video Rich Snippet.
Local Business Rich Snippet
For a local business getting a new customer over time is so important. With the local business rich snippet support in Rank Math, you'll get more customer attention, which helps to rank your site also receives more traffic.
Rank Math Has a Reliable SEO Analysis Tool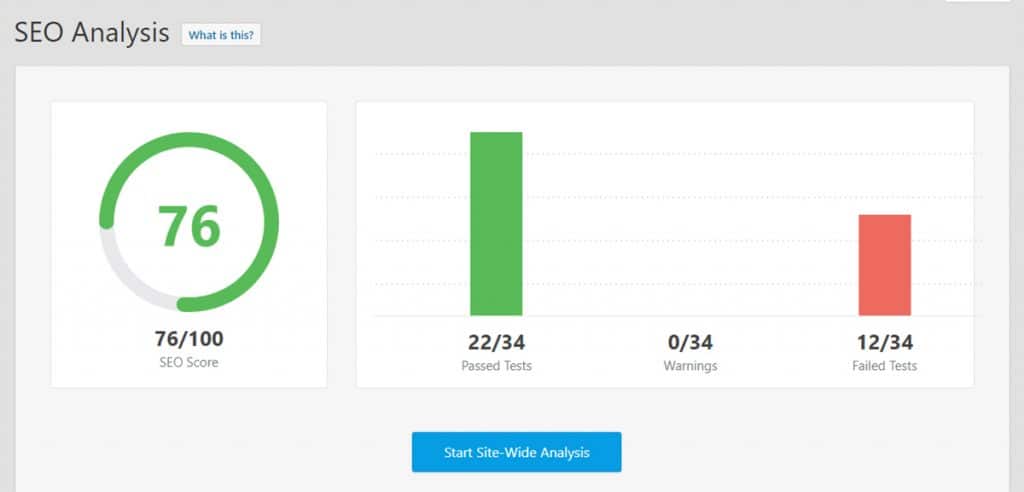 With proper market research and WordPress SEO implementation, MyThemeShop developed Rank Math in over three years. You can rely on them for their better SEO analysis as it always gives you an in-depth SEO analysis result within free of cost.
You will get to know almost everything related to your site SEO optimization from the Rank Math dashboard. As of 20 factors, Rank Math optimize your site as well as review it from the site loading time to custom SEO errors.
Rank Math is The Best Link Builder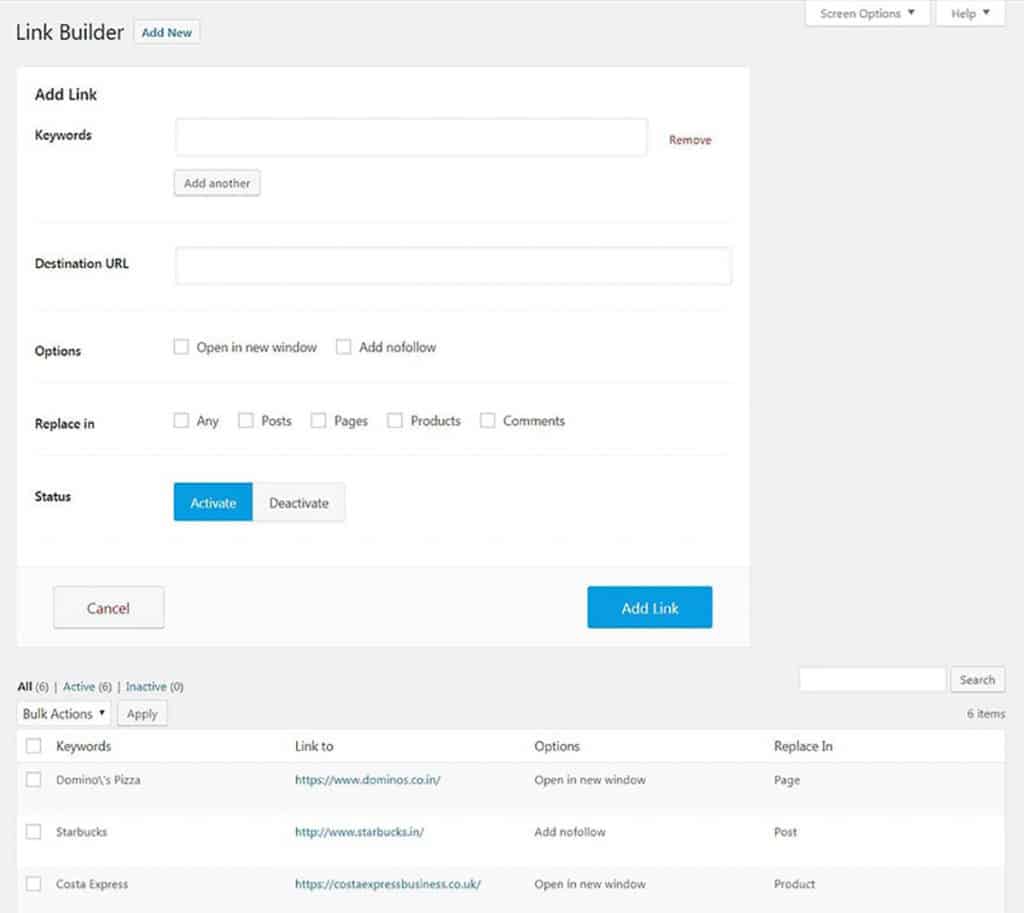 Rank Math is convenient for internal link building. Using Rank Math SEO plugin, you can build links automatically; therefore, you just have to enter the keywords, and the rest of the work will be done on its own. These will surely help you boost your rankings in google search results.
These are one of the reasons that make Rank Math the best plugin for WordPress SEO.
Rank Math is an all in One SEO Advanced Options Importer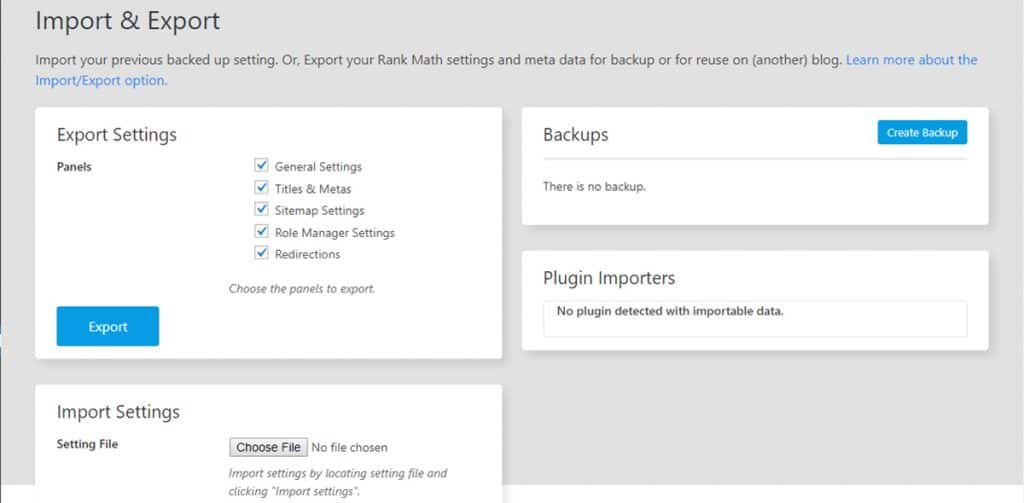 Rank Math is designed to import all of your previous SEO setting from your website's last SEO plugin. Therefore, if you are using Yoast SEO, then, you can import all of your previous setting of Yoast SEO automatically with Rank Math.
It's a one-click importer for all in one SEO pack also as easy as snapping your fingers.
Rank Math Offers 404 Monitor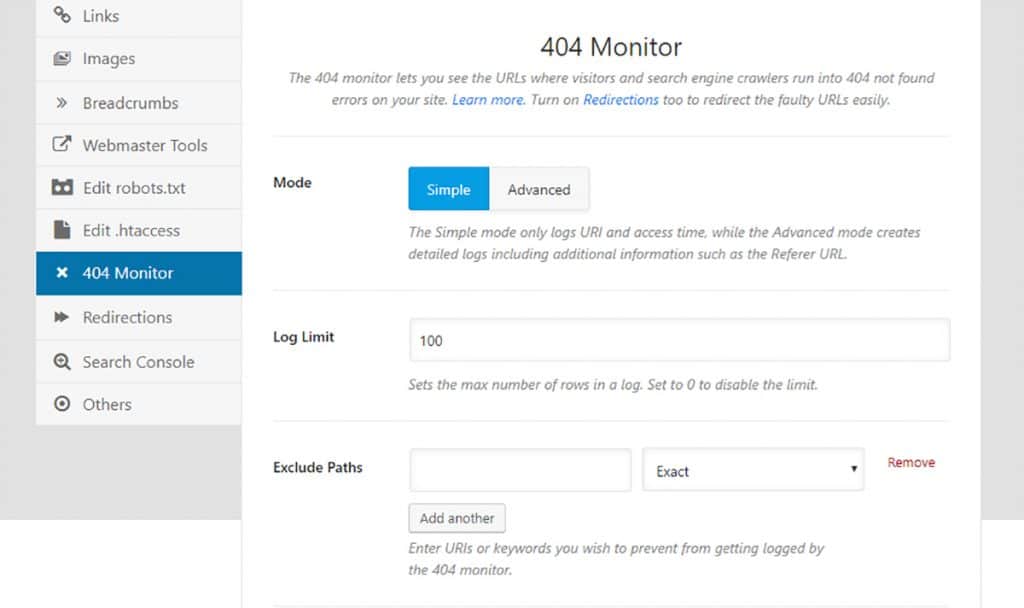 Rank Math's 404 monitors can get rid of your sites 404 errors and ensures a smooth user experience. There are two different 404 monitor mode in Rank Math to check where users face errors and where to redirect them.
The simple mode of Rank Math only captures 404 errors, but the advanced mode can catch the error page, the referring page, the time of the error, and even the user agent.
Rank Math Automatically Pings Search Engines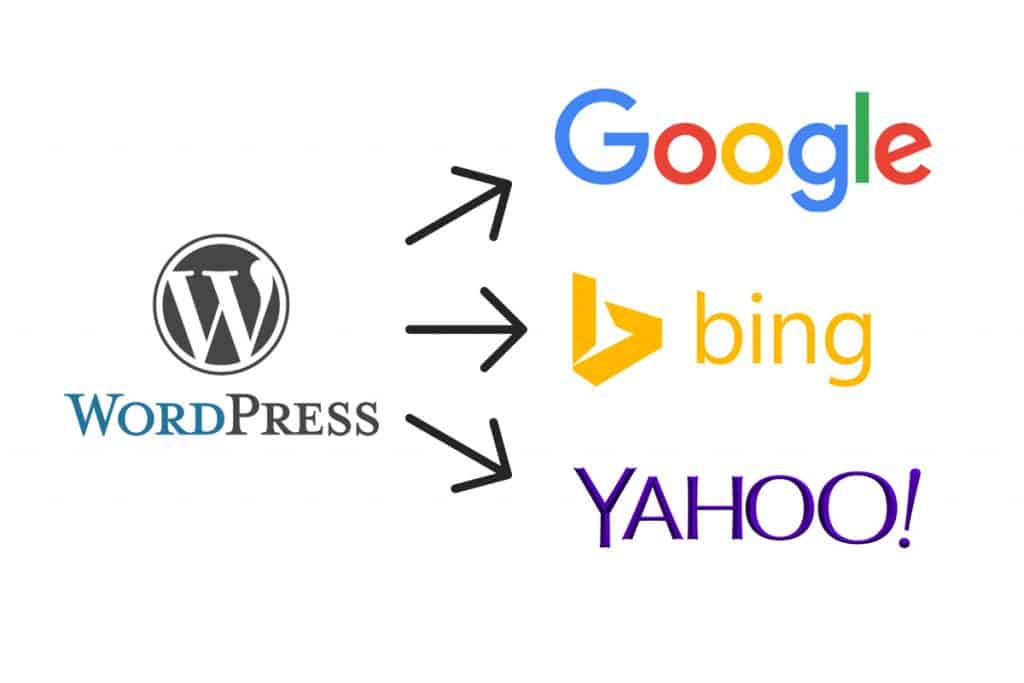 Rank Math can pings search engines like Google, Bing, or Yahoo, which let the search engines automatically know that you have uploaded a new post or updated one. Automatic pinging allows indexing your posts more quickly also helps you get more traffic.
Thus Rank Math ping search engines to crawl your website when you publish it.
Rank Math Allows Social Media Account Integration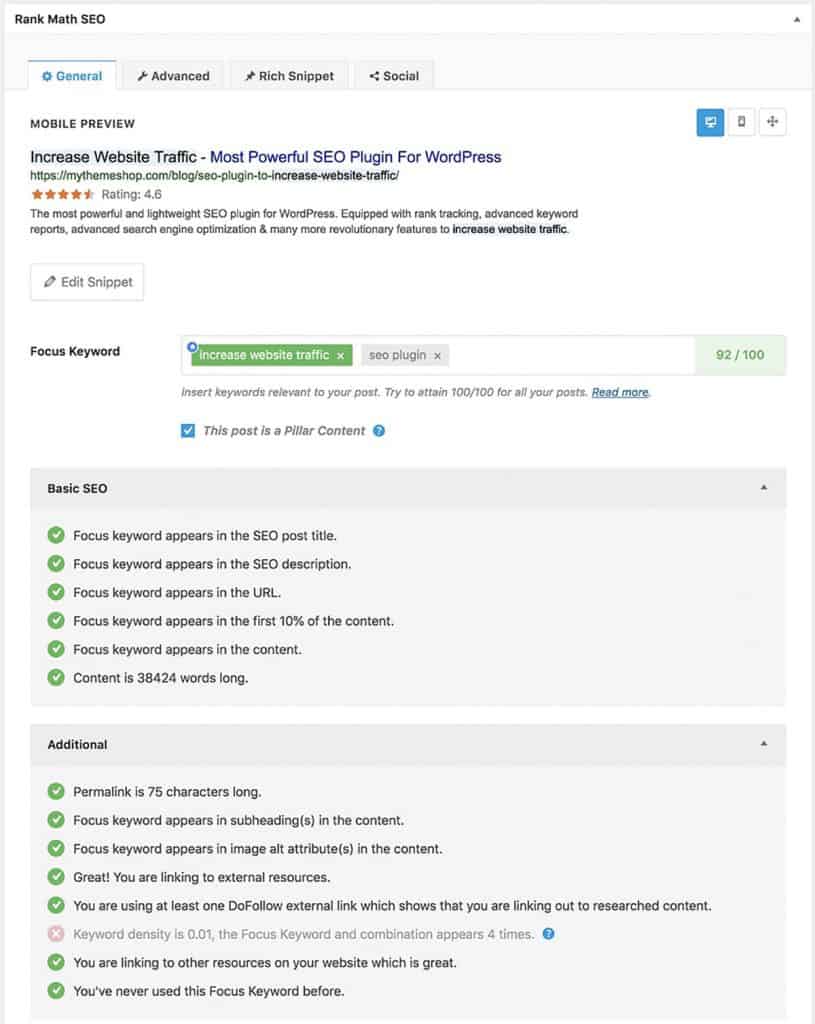 You can easily add relevant meta tags and description for multiple social networks and search engines to your website with the help of Rank Math. These meta tags display rich information about the content of your website to social networks.
Therefore, Rank Math can get your social profiles listed right inside the search engine results page.
Rank Math Provides 24x7x365 Support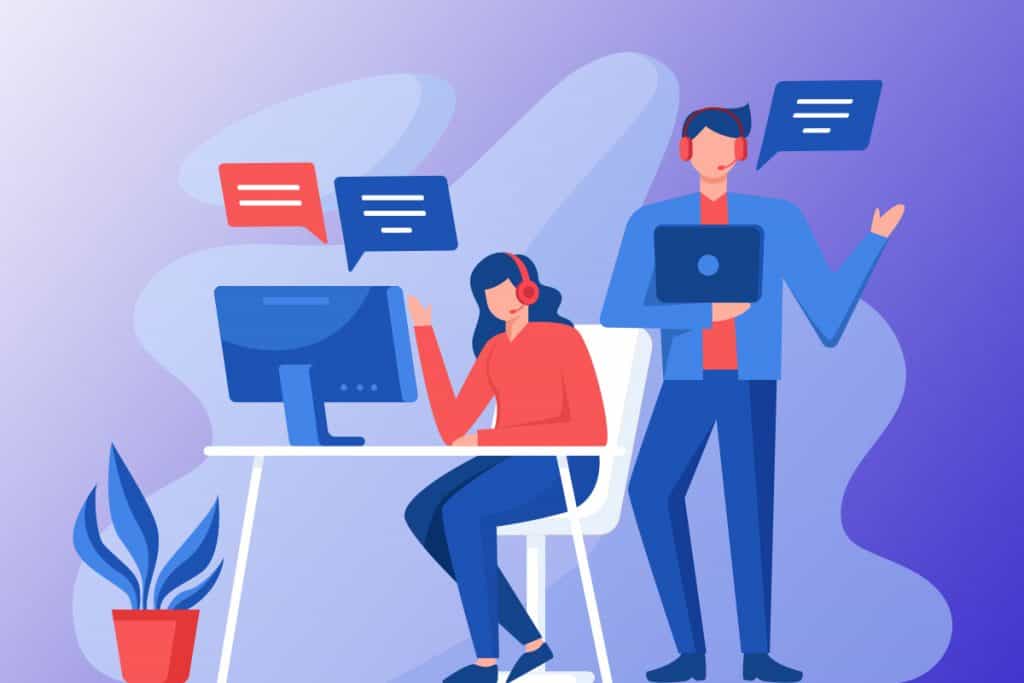 Rank Math's rockstar support staff never allows you to get stuck with an issue ever again. These things make Rank Math shine even better. To ensure more significant user collaboration, the support team of Rank Math is online for every second of the year, to get your issues resolved 24x7x365.
Do you need more than these?
Rank Math and Its Alternatives
RankMath is a great alternative over Yoast, SEO Press, and All In One SEO. Let's see from the comparison table below,
| | | | |
| --- | --- | --- | --- |
| | Rank Math | Yoast Seo | All In One SEO |
| Price | Completely free | Free & Paid | Free & Paid |
| Simple Setup Wizard | ✔️ | ❌ | ❌ |
| Auto Canonical URLs | ✔️ | ✔️ | ✔️ |
| Google Search Console Integration | ✔️ | ❌ | ✔️ |
| Import AIO Schema Rich Snippets | ✔️ | ✔️ | ❌ |
| Track Keyword Ranking | ✔️ | ❌ | ❌ |
| Content Analysis | ✔️ | ✔️ | ❌ |
| Google Keyword Suggestion | ✔️ | ❌ | ❌ |
| Internal Linking Suggestions | ✔️ | ❌ | ❌ |
| Powerful XML Sitemap | ✔️ | ❌ | ✔️ |
| 404 Monitor | ✔️ | ❌ | ❌ |
| Social Previews | ✔️ | ❌ | ❌ |
| Import/Export Settings | ✔️ | ✔️ | ✔️ |
| Ping Search Engines | ✔️ | ✔️ | ✔️ |
| Local SEO | ✔️ | Additional $69 for single site | ❌ |
Conclusion
So, what do you think? If it comes to Rank Math vs. Yoast SEO, I would definitely recommend Rank Math because of its absolutely free premium features. Trust me Rank Math is worth using.
You must try this. And don't forget to share your experience after using Rank Math.