Want to make a beautiful website but don't know whether to use Squarespace vs WordPress? Well, that's like asking what kind of car you should drive. The short answer is: it depends.
Both Squarespace and WordPress offer very contrasting approaches to building a website and provide different eCommerce features. Hence, it's a good idea to find out more about these two platforms before making a decision.
In this article, we'll look at Squarespace vs WordPress in terms of their features, prices, and other things. In the end, you should be able to figure out which platform is best for you based on your goals, needs, and budget.
Read more: Webflow vs WordPress: Which is better for your website?
Squarespace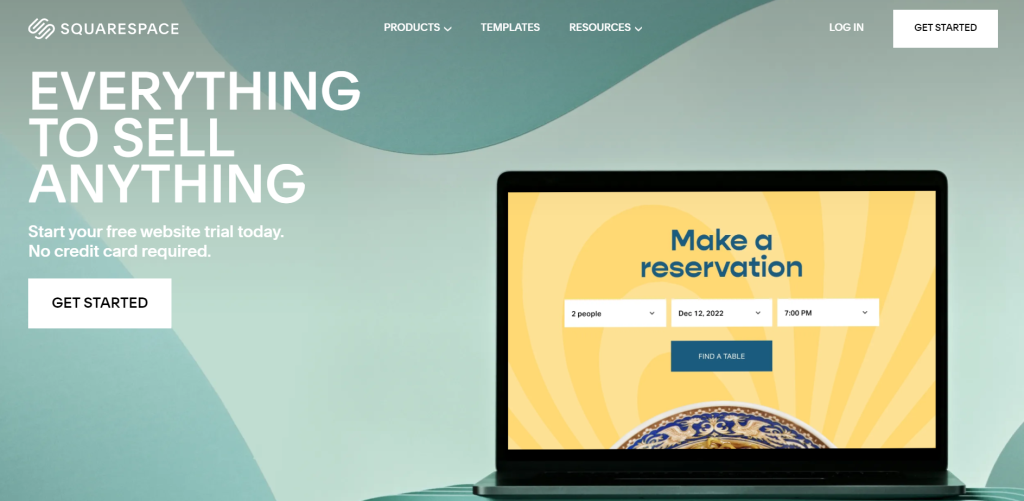 Squarespace is a website builder that is made to help creative people. You don't have to know anything about coding from designer templates to hosting. Give a little time and you can avail a beautiful website with built-in tools for eCommerce checkout, a custom domain name, and even SSL certificate security.
You don't have to worry about joining up for hosting or acquiring a domain name with Squarespace. Instead, you simply create a Squarespace account. Then, in a matter of seconds, you're selecting a template for how your site should look.
WordPress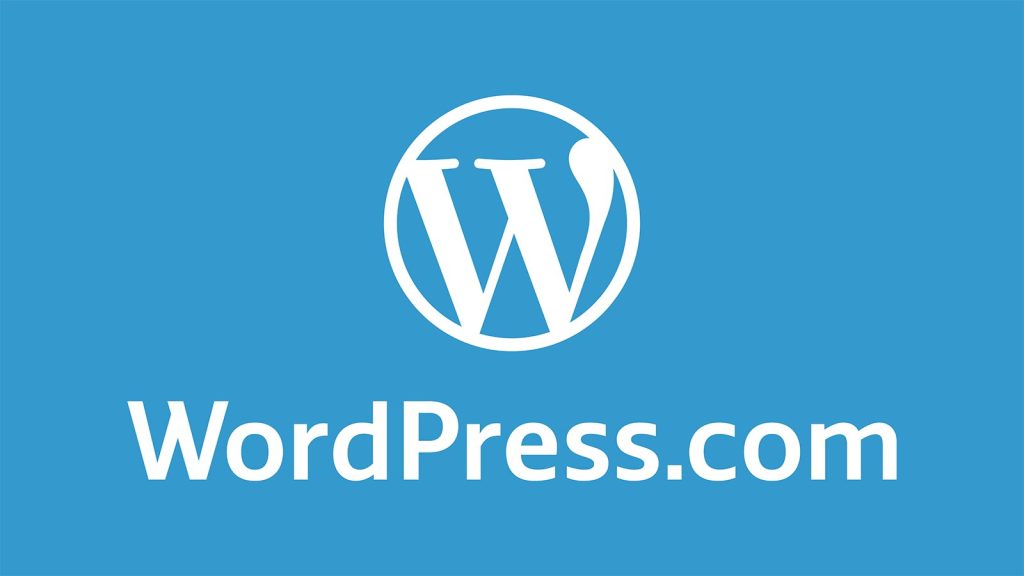 WordPress is by far the most popular CMS in the industry. This CMS was founded in 2003 and still powering over 30 million websites around the globe. An open-source platform for both individuals and organizations that anyone can use for free.
One of the best things about WordPress is its user-friendliness. It doesn't require any coding knowledge, making it accessible for anyone. You can choose from a wide range of customizable templates and use a drag-and-drop editor to add your content and media.
It's a versatile tool with many features that can help you grow and manage your online presence. You can create and organize pages and posts, add contact forms, set up e-commerce functionality, optimize for search engines, and even schedule social media posts. And if you need to do something that's not built-in, there's likely a plugin that can help.
Squarespace vs WordPress: Key Considerations
We've gone over the introduction above; here are seven key facts you should consider before choosing between Squarespace and WordPress.
Ease of Use
Squarespace
Suppose you consider yourself a noob enough at technology. In that case, the good news is that Squarespace is a highly beginner-friendly platform using a visual drag-and-drop editor that lets you move content around with your mouse.
With Squarespace, making a simple website takes a few minutes. Since Squarespace is a hosted service, you don't need to sign up for hosting or buy a domain name to get started. You need to sign up for a Squarespace account, choose a template, and add a few more features. Then you're ready to go.
WordPress
Conversely, WordPress is a bit more complex than Squarespace. You should have some knowledge, which is why it will be harder for people who are interested in starting with this.
When you sign up for WordPress, first, you need to buy hosting services and a domain name from a company of your choice. Then you'll have to set up WordPress on your own.
I know, setting up and configuring WordPress can be a little tricky, but once it's up and running, you'll find that it's easy to use and very responsive. You can help yourself by watching Youtube installation tutorial
Or
Check out: How To Install WordPress On Localhost
Design and Flexibility
Squarespace
Why compromise on designs when Squarespace's designer templates are clean, modern and affordable?
In the latest Squarespace update, around 110 new templates were added to the library, which already had more than 100 templates. Since they are all mobile responsive, they all look great on smaller screens as well.
But not only the templates, You will taste the flexibility in layouts and can change the template options wherever you want. And if you can't switch templates once you've picked one, you'll find more control over the design.
WordPress
WordPress has more than a thousand themes (templates), but not all are expertly designed as Squarespace's. In other words, you will always have to do a lot more work on your own to make the theme look great.
Many WordPress themes come with a drag-and-drop editor, multiple layout options, sliders, photo galleries, and a ton of other features. But if you want to change your design, even more, you can install a plug-in to move things around visually.
Search Engine Optimization
Squarespace
Squarespace is here to make it easy for you. This service makes it easy to change title tags, meta descriptions, and custom URLs. You can also set up 301 redirects.
Let's check out some SEO benefits Squarespace provides:
Squarespace sites come with built in XML sitemap.
Squarespace gives all of its clients free SSL certificates.
All Squarespace themes are mobile-friendly because they are responsive. Your content and images are automatically resized to fit different devices and screen sizes.
HTML markup and URLs are easily indexed.
WordPress
WordPress build with a small set of SEO tools. It is designed to keep in mind that it can perform smoothly. The system allows adjusting the SEO parameters of projects created with it through integrating corresponding plug-ins. You can also edit your blog post's meta titles and descriptions.
Yoast SEO is the most popular and powerful SEO plug-in for WordPress, but you should choose the one that works best for your project. You can find many of them on the internet.
Check out the Best WooCommerce SEO Plug-in in 2022
Blogging
Squarespace
Blogging is a great way to connect with your audience. You can share tips and tricks about your industry, provide readers with business updates, and advertise your newest products and services.
However, Squarespace's blogging tools are also made to help you get started. You can set up categories, schedule posts, share them on social media, get RSS feeds, and publish author bios. The in-line blog editor is also very flexible, letting you add galleries and forms with just a few clicks.
WordPress
WordPress was built with blogging in mind. Every WordPress site includes commenting abilities, plus helpful plugins to achieve creative, content-heavy blogs.
WordPress also lets serious bloggers who want to design their own look access HTML directly, which Squarespace doesn't do. Since the website platform lets you use plugins, you probably won't need to go into the code very often, but it's there if you need it.
Ecommerce
Squarespace
Squarespace gives you an online shopping platform for your website that is very useful, easy to use, and efficient right out of the box. Adding a Product Page to your website makes it easy to start an online store and sell things.
You can keep track of your inventory, add different kinds of a product, ou can handle shipping options and coupons. And also you can sell both physical and digital products, as well as subscriptions.
WordPress
WordPress doesn't have eCommerce built-in. You'll need an eCommerce plugin to sell online. With the eCommerce plugin WordPress named WooCommerce, you can make a very powerful online store.
However, it's also open source and has even more features than an online store on Squarespace. There are better ways to manage your shop settings, and you can find a lot of add-ons or plug-ins that will improve your shopping experience.
Customer support
Squarespace
Squarespace's premium plans offer 24/7 email support, with a promise of one-hour response time. On top of that, live chat support is available Monday through Friday from 3 AM to 8 PM EST.
The only thing about Squarespace's customer service that they don't offer phone support. However, If you comfort with self-help materials, you can browse Squarespace's help documentation and user forum. There you can find videos, webinars, and workshops to help you get started.
WordPress
As WordPress is an open-source platform, there isn't much way of customer service. You can't get help directly through live chat, the phone, or email. You have to use WordPress forum to avail of these facilities.
However, you can get help from the "?" button at the right corner of WordPress. Just text your query, and you will get your reply within their working time. Also, WordPress plug-ins can help you more to reach this service. In addition, you can come across loads of multiple texts, video tutorials, and guidelines compiled by other users.
Pricing
Squarespace
| | |
| --- | --- |
| Personal | $16 per month(billed annually) or $23 month-to-month |
| Business | $23 per month(billed annually) or $33 month-to-month |
| Basic Commerce | $27 per month(billed annually) or $36 month-to-month |
| Advanced Commerce | $49 per month(billed annually) or $65 month-to-month |
WordPress
| | |
| --- | --- |
| Free | $0 |
| Personal (Best for Personal Use) | $4 per month(billed annually) or $9 month-to-month |
| Premium (Best for Freelancers) | $8 per month(billed annually) or $18 month-to-month |
| Business (Best for Small Businesses) | $25 per month(billed annually) or $40 month-to-month |
| Enterprise (Best for Online Stores) | $45 per month(billed annually) or $70 month-to-month |
Squarespace vs WordPress: Which One is Ideal for You?
So, here's the final word section. There are more than key aspects we have mentioned. It's pretty hard to determine the clear winner between Squarespace vs WordPress, Yet, we have sorted out some conditions.
Squarespace will be your cup of tea if you:
Want to get a website up and running quickly and with minimal hiccups
Don't have coding knowledge or the budget to hire web developers
Own a small- to medium-sized business
Want to use plenty of built-in features
On the flip side, you'll likely engage with WordPress if you:
Want to fully customize your site
Plan to do a lot of blogging
have the budget to hire web developers
Are able to manage plugins and site updates regularly
Plan to scale your business significantly
However, there's no one-size-fits-all answer for deciding between Squarespace vs WordPress. Depending on your needs, budget, and goals, I hope one could be better for you.