It has been quite a couple of months since we have introduced our long-awaited all-in-one Education WordPress Theme Tutorque. In the meantime, we released seven different versions of Tutorque where we bring integration like LifterLMS, BuddyBoss, introduced RTL support, 4 brand new webinar templates, 4 header variations, and 4 demo templates completely usable for LearnDash, Tutor LMS, and LifterLMS seamlessly. However, unfortunately, there was no proper declaration as well as a complete blog regarding these releases except changelog.

In this blog, we will discuss the new updates, new integrations, new demo sites, and some of the fixed issues of the Tutorque Education WordPress Theme. Let's see then,

New Features
RTL Support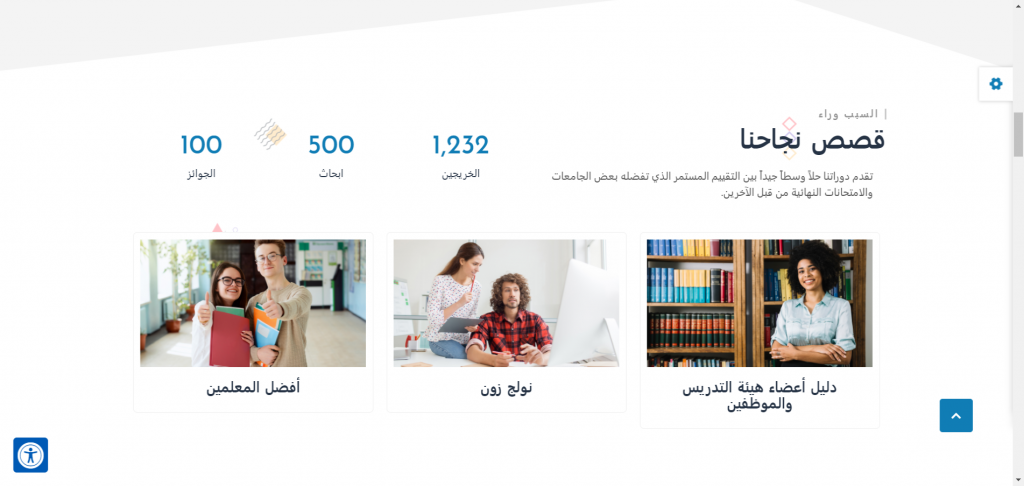 Tutorque-Education WordPress Theme is now completely RTL supported. You can easily show content in different languages, such as English, Spanish, Ukrainian, and Chinese, customized for different audiences. Here, users can select their preferred language or automatically redirect users to a language based on their region.
Although we prefer English as a website language, however for tropical users, a website must be translated to that particular regional language. Around 20% of the entire world's population speaks English, and I guess you don't want to lose that 80% of native language speaking clients, right?
4 New Webinar Template for WidgetKit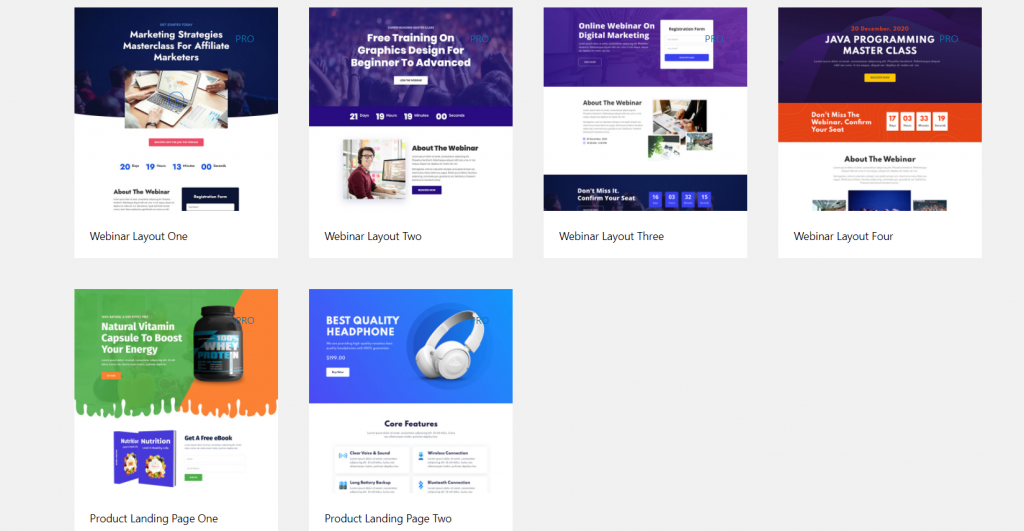 The CORONA pandemic makes us feel that distance learning is the future solution. And so, we made Tutorqe in such a way that you can easily arrange a Webinar, video conference through the Zoom integration of Tutorque. In this contribution, we release four new Webinar Templates, which are seamlessly integrated with WidgetKit and perform very well Tutorque LMS WordPress theme or any other templates.
Brand New Header Variation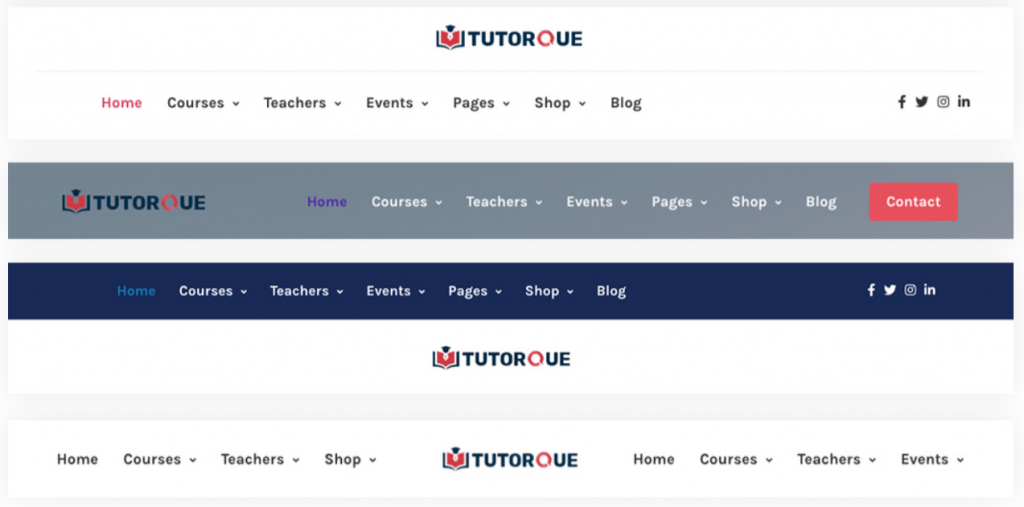 In the first release of Tutorque Education WordPress Theme, we introduced four eye-catching header variations for multipurpose use. In the latest version of Tutorque, we bring another four brand new header variations to give you the ultimate customization option along with beauty. With different looking experiences, these header designs will provide you with four additional choices to make.
bbPress and BuddyPress Sidebar
You already know that we bring bbPress and BuddyPress integration with Tutorque-LMS WordPress Theme along with other plugins and LMS. To make the user experience for bbPress and BuddyPress more convenient, in the updated version of Tutorque, we introduced bbPress and BuddyPress Sidebar, which was missing in the first release version.
Accessibility for Left Header and responsive menu
Tutorque Education WordPress theme is entirely built with the strict accessibility guideline provided by wordpress.org for people with disabilities. This was the revolutionary feature for any LMS WordPress Theme. In the new release, we bring Accessibility for Left Header and responsive menu. The rest of the work remains the same; just press the tab button and access the full site directly from the theme layout.
New Integration
BuddyBoss Integration
Tutorque brings BuddyBoss integration for selling memberships, courses, and building online communities. With the Tutorque integrated World's #1 open-source platform, BuddyBoss gets the full control and freedom that you need to scale a successful education LMS website.
Now you can Have complete control over member layout and control over group layout. Also, define and change member column numbers and change group column numbers.
LifterLMS Integration
Along with LearnDash, TutorLMS, LearnPress Tutorque is now fully compatible with Lifter LMS. LifterLMS is a complete, feature-packed, and robust WordPress LMS plugin to create & sell courses online, take quizzes, add multiple instructors, and create interactive lessons easily.
With the LifterLMS Integration of Tutorque, you can enjoy all the benefits of LifterLMS with the Tutorque LMS WordPress Theme. With extensive features and options, Tutorque will provide you the best LMS experience in a theme with three different homepage variations LifteLMS University, LifteLMS Online Course, LifteLMS Coach, LifteLMS Health Coach, LifteLMS Marketing Coach, LifteLMS Language School.
Lifter Demo for University
Lifter Demo for Online Course
Lifter Demo for Coach
Lifter Demo for Health Coach
Lifter Demo for Marketing Coach
Lifter Demo for Language School
GamiPress Integration
To define the achievements, organize requirements, and choose from a range of assessment options to determine whether each task or condition has been successfully achieved, GamiPress is the easiest way to gamify your WordPress website. And the best thing is Tutorque brings GamiPress Integration for you to determine the point and define any achievements after successful course completion.
Brand New Demos
Health Coach Demo Template
If you are a Health Coach and want to build a website for your health coaching-related service, this layout is for you. The Health Coach Demo Site will help you the most to grab potential customers through the website and service. The templates come with three different compatible layouts for three different LMS (LearnDash, Tutor LMS, LifterLMS). Let's see,

Marketing Coach Demo Template
For marketing purposes as well as a Marketer, we bring a dedicated Marketing Coach Demo Templates with Tutorque. With limitless functionalities and marketing-related learning curves, you will get precisely what you need to run marketing services, courses, events, and many more with the Marketing Coach Demo Template. The templates come with three different compatible layouts for three other LMS (LearnDash, Tutor LMS, LifterLMS). Let's see,


Language School Demo Template
Tutorque brings its all-new Language School Demo Template for those who run an online language or teaching institute to teach these massive numbers of people. You can easily understand the urge to learn a second language for migration and globalization. To meet that urge, the brand new Language School Demo Template of Tutorque is the best choice for creating any language institution's website. The templates come with three different compatible layouts for three other LMS (LearnDash, Tutor LMS, LifterLMS). Let's see,

University 2 Layout
In the first release of the Tutorque education WordPress theme, we introduced LearnDash University, Tutor University, and Lifter University. But we believe design and options need no limit. So in the new version of Tutorque, we bring the second demo template called University 2. The templates come with three different compatible layouts for three other LMS (LearnDash, Tutor LMS, LifterLMS). Let's see,


BuddyBoss Home Layout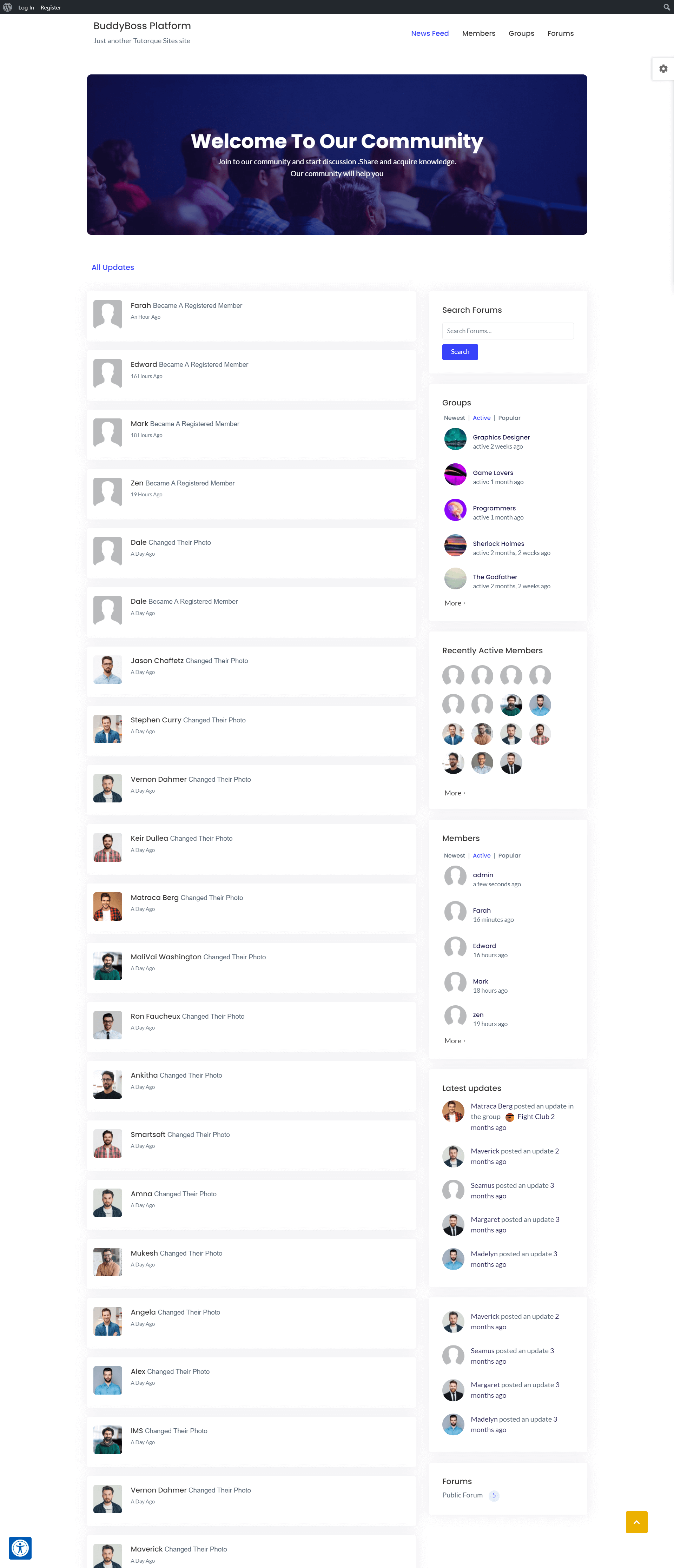 bbPress Home Layout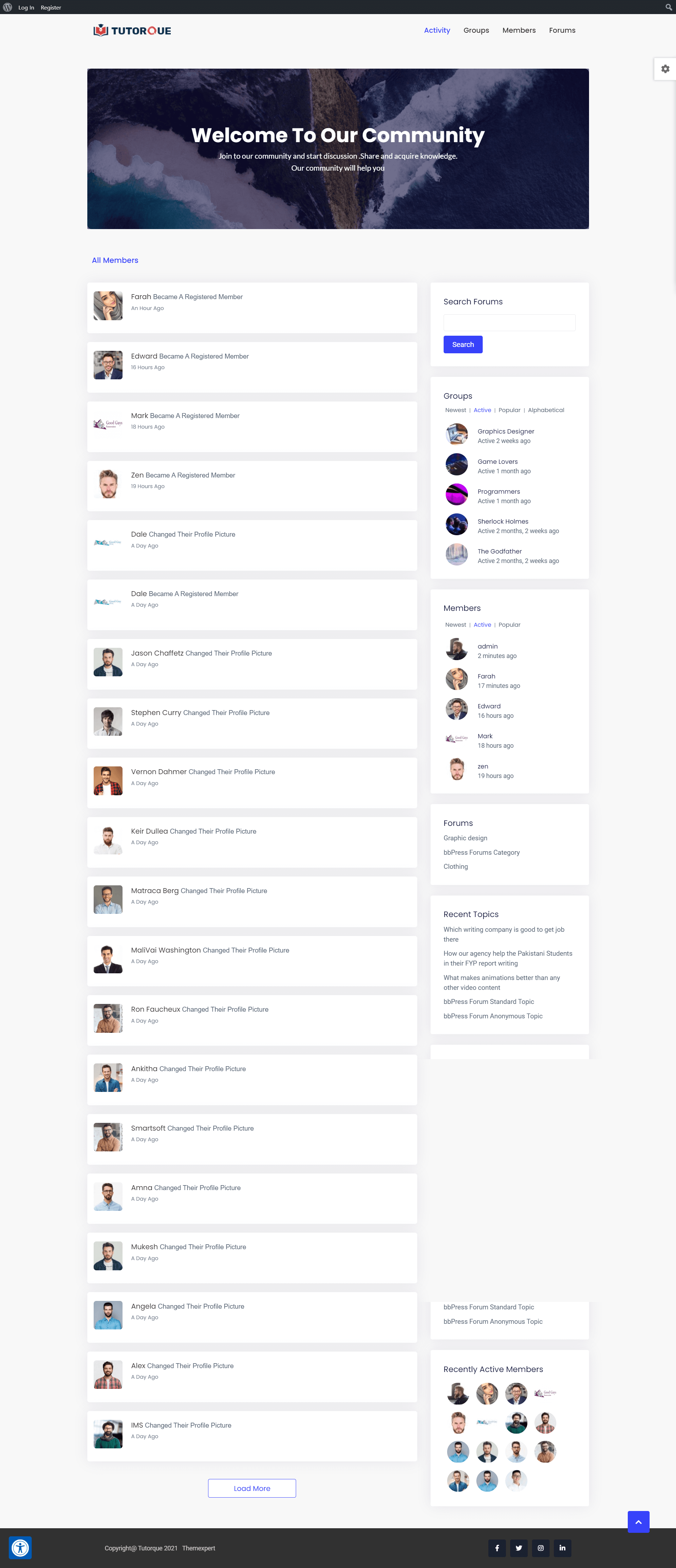 Notable Updates
Theme color support for Gutenberg blocks.
Teacher Archive Typography option added in customizer.
Responsive issue for lifter archive course.
Teacher Element markup
Tutor university demo xml file
Image dimension in all tutorque elements
Google font fallback
Custom title support for single post type, and archive page
BuddyPress and bbPress default style
Sidebar support for BuddyBoss Activity
Wrapping Up
Tutorque is a result of several months of research, development, and hard work. We are pretty confident with the performance as well as the usability of the Tutorque WordPress LMS theme. And the confident is on with the new updates as well. So, what are you waiting for? Select any of the pricing options from our easy pricing plan. Also, let me know your opinion and user experience in the comment section below.