Taking care of your customers is one of the highest priorities in business. However, making it possible for them to identify with your brand and know who you are with a simple glance is also of equal importance. In creating your brand, you also create its identity: the visual elements that communicate to your customers who you are, as well as what it is you stand for. This allows for potential leads and customers to have something they can connect with. Simply put, visual branding is what represents your company.
These days, it is not enough to have a website that works on every device. You have to develop an identity for your brand to not only capture attention but also to keep it – and stay top of mind to boot. This identity you develop will provide a sense of authenticity and legitimacy to your brand. And it is this very authentic appeal that will have customers naturally gravitating toward you.
According to Bonfire Marketing Agency, 91% of consumers value honesty and authenticity in companies that they do business with. Transparency in your business practices, on top of your clear and consistent identity, will resonate with not only your customers but also any employees and potential investors.
Authenticity is so important that 63% of consumers will choose a brand perceived to be genuine and authentic over any others that are not seen, to be honest, or transparent. For example, even if you have a web design portfolio, customers won't instantly hire you – you'll have to show them that you are honest and authentic to increase your chances.
So how does this translate to design?
Your Visual Brand Identity Must Be Strong and Consistent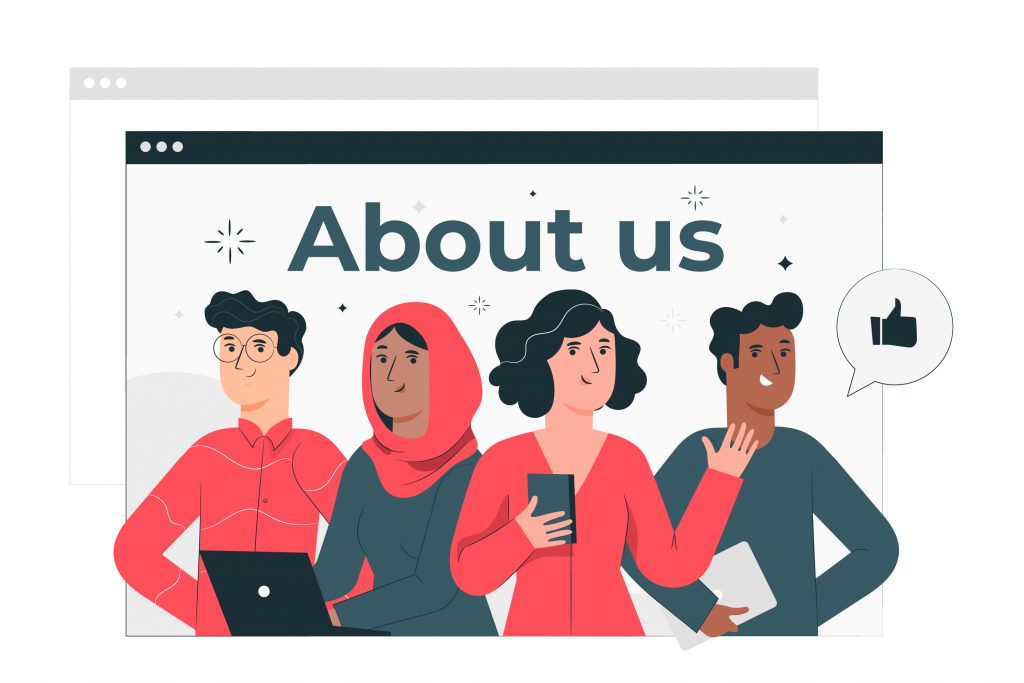 When you create a website, you can do everything in your power to make a landing page convert. This will certainly work to a degree, but you can ramp it up further and generate more business by presenting a strong visual brand identity. You will also have to be consistent across the board.
To create effective branding, you'll have to make a logo and a tagline (optional but recommended), choose a font and a color scheme and decide on every other element of design that will represent you. Your website will have to convert, but must also have all of these design elements. Branding identity must:
Define Who You Are
What's your purpose and mission?
Are there certain values and beliefs that drive you?
Does your brand have a personality?
How is your brand different from your competition?
What's your brand's voice (if it has one)?
Relate to Your Target Market
For your visual identity to be effective, it must resonate with your target market. It's not your goal to be appealing to every single person – this is impossible anyway – therefore, narrow your designs down to be more appealing to your targets.
Take the above notes and apply them as you create your brand's identity, keeping in mind various digital marketing trends that you can use as you grow.
Choose a Font to Represent Your Brand's Personality
You can just choose whatever font you'd like, sure. But to present a clear identity, you'll need to put a bit more thought into it. Fonts can represent many things just from the way that they look. For example, rounded fonts such as Arial Round are more appropriate for casual usage, lighthearted, and perhaps even whimsical designs. If you want to be perceived as a serious business, then you will have to choose a more appropriate font.
Indeed, in modern design, there is a type of psychology involved. Take a look at the font of the TIME Magazine logo or The New York Times logo, for example, and see how a serif font can present authority, formality, and grandeur. Sans serifs, on the other hand, present clarity, forward-thinking, sensibility, honesty, and the like. Slab serifs may represent intuition and innovation, sprinkled with some modern creativity to inspire confidence in their customers. Scripts feel more personal – as long as they are legible.
Modern fonts are great for attracting the attention of Gen Z and Millenials, as well as conveying things such as style, intelligence, and exclusivity. You are not limited to using one font, either – in fact, you can have two or three. Choose a font combination that works, but be careful not to use too many, or you risk having a confused identity.
Create a Unique Logo and Memorable Tagline
As you begin to piece together a brand identity, you have to think about a few things – particularly in terms of your logo. It will have to:
Reflect your brand's essence
Show your brand's personality
Be clear
Leave a mark and be memorable
Branding does not just rely on your logo. Instead, your logo is only a part of your branding identity. It is a visual representation of who you are, so your customer must be able to understand that at a glance. It's up to you how you want to create your logo – do you want it to be simple and to the point? Use one color or more? Be a picture or text-based (or a mix of both)?
Logos are such an important part of brand identity that it can be challenging to come up with one that screams perfection immediately. Don't worry – take your time, make revisions, and get opinions before you finally decide on what to use.
Beyond your logo, you may also want to consider creating a tagline. This will represent your company as well – and a memorable one can stay in your customers' minds forever.
Take Advantage of User-Generated Videos and Content
It's not just the way that your visual branding represents you that matters. You also have to think about how your content will represent your brand. You can create articles or even infographics that your customers can take a look at that are all created in your brand's voice and personality. You'll probably even want any forms on your website (such as your contact form) to be branded as well. Or, you can do all of that and also go one step further by making use of user-generated content.
In terms of your content and your marketing strategy, using user-generated content can inspire trust in consumers. In fact, according to the NCTI (Nielsen Consumer Trust Index), 92% of consumers will trust any user-generated and organic content more than any traditional ads of today. After all, brands don't pay for anything user-generated, which means any content is likely to be unbiased, authentic, and of course, honest.
Use your own content sprinkled with user-generated content for a successful content marketing plan. Take advantage of content promotion tools as well.
Provide a Consistent Experience Across All Platforms
You may not need a designer to create a website for you, but you might have to hire one to ensure that a consistent brand experience is given to customers through all platforms. For your visual branding to truly be effective, it must be the same no matter what device your customers use to access your business. For example, logos must present the same way on computers, mobile devices, signages, and print.
How Do You Want Your Brand to Be Represented?
Thinking of a clear and visual way to represent your brand can make a big difference in the business that you do. Generating authenticity and garnering trust can create lasting relationships with customers that will benefit you in the long run. How do you want your brand to be represented? Let us know in the comments below.