Are you trying to decide between Webflow and WordPress for your new website? Maybe you're feeling overwhelmed by the endless options and don't know where to start. Don't worry; we've all been there.
In this article, we'll compare Webflow vs WordPress head to head, covering their pros and cons, features, and pricing, and help you to decide which is better for your next website.
Read more: WooCommerce Vs Magento: Which One is the Best eCommerce Platform
Webflow Overview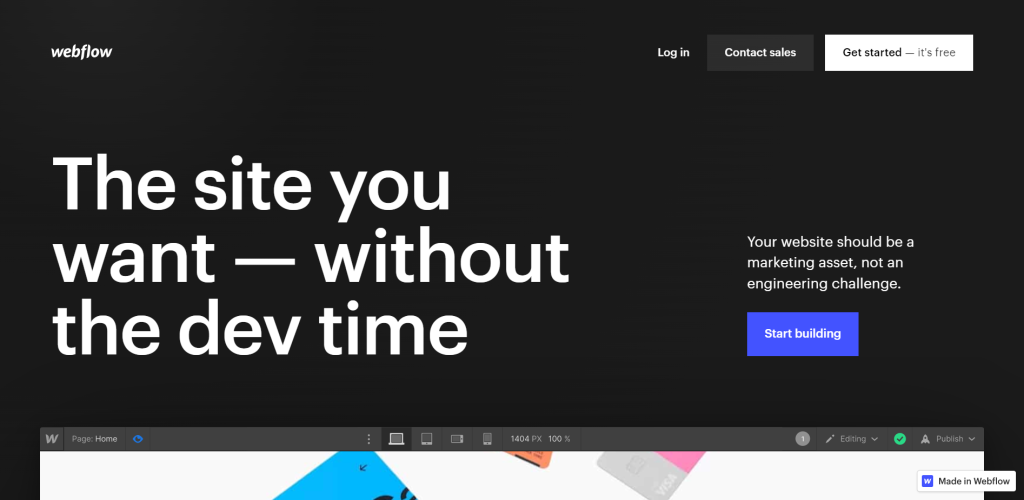 Let's start with the basics: what is Webflow? Simply put, Webflow is a visual website builder that gives you the power to design and launch a professional-grade website in a matter of hours (or even minutes if you're a pro). With Webflow, you can create everything from simple landing pages to complex e-commerce stores using a drag-and-drop interface and customizable templates.
So, what makes Webflow stand out from the crowd? One of its key features is its designer-friendly interface. Unlike other website builders requiring a certain level of coding skills, Webflow is geared towards designers who want to create custom websites without having to worry about HTML, CSS, or JavaScript. With Webflow, you can design and build a website using a "what you see is what you get" (WYSIWYG) editor, which allows you to see your changes in real-time as you work.
But Webflow is more than just a website builder. It also includes a hosting service, so you don't have to worry about finding a separate hosting provider. Plus, it offers a range of integrations with popular tools and services, such as Google Analytics, Google Maps, and Mailchimp, to help you take your website to the next level.
Overall, Webflow has a lot going for it: it's user-friendly, customizable, and packed with features.
WordPress Overview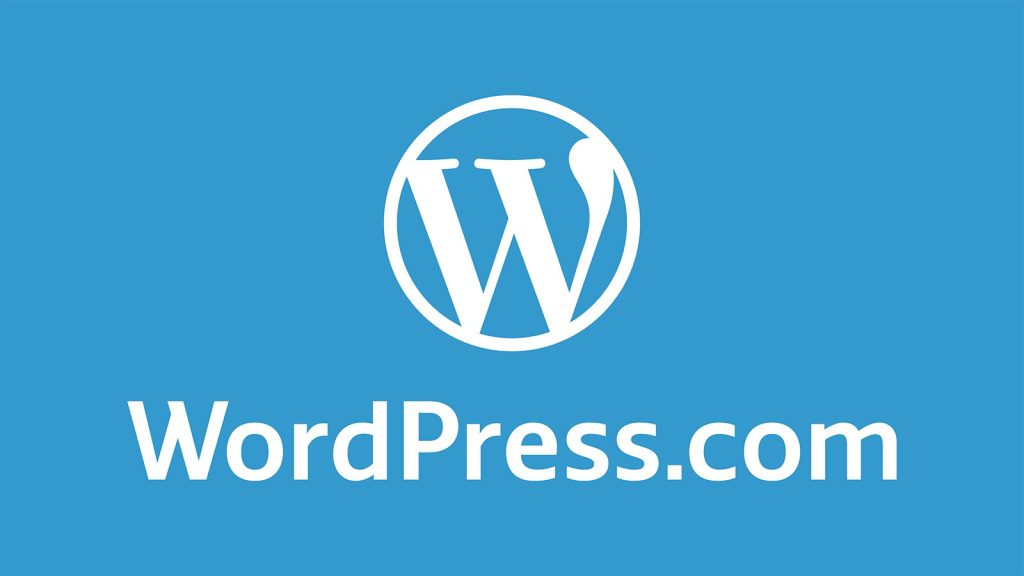 WordPress is the most-used platform for website creation and the best content management software used by 43.2% of all websites on the internet. It's the world's most popular content management system (CMS), powering over 60 million websites.
It's super user-friendly and doesn't require any coding skills. You can choose from thousands of customizable templates (also called "themes") and use a drag-and-drop editor to add your content and media.
But WordPress is more than just a pretty face. It's a powerful tool with many features that can help you grow and manage your online presence. You can create and organize pages and posts, add contact forms, set up e-commerce functionality, optimize for search engines (SEO), and even schedule social media posts. And if you need to do something that's not built-in, chances are there's a plugin (small piece of software) for that.
For starters, it's free and easy to use. It has a huge community of users and developers so you can find support and resources online. It's also highly customizable, making it look and function exactly how you want. Plus, it's SEO-friendly, which can help your website rank higher on search engines like Google.
WordPress vs Webflow: Key Considerations
We've gone over the introduction above; here are six key facts you should consider before choosing between Webflow and WordPress.
Webflow vs WordPress: Ease of Use
Webflow
Webflow is intuitive and has a clean interface, making it easy for beginners to get started. However, it does require some design and technical skills to customize a website fully. Its visual, drag-and-drop editor allows you to design and build your website without writing any code. Plus, plenty of tutorials and resources are available to help you along the way.
WordPress
WordPress has a user-friendly dashboard and a WYSIWYG (What You See Is What You Get) editor that makes adding and editing content easy. It's also beginner-friendly, with much documentation and support available online. However, it can be a bit overwhelming initially with all the options and settings.
Webflow vs WordPress: Customization
Webflow
Webflow allows you to customize just about anything on your website, from the layout and design to the interactions and animations. You can use pre-designed templates or create your own from scratch. These templates are professionally-designed with fully functional and give your output an aesthetic one. You may need to use custom code or hire a developer to do more advanced customizations.
WordPress
WordPress has a vast library of customizable templates (also called "themes") that you can use to give your website a unique look and feel. You can change how your site looks by installing a WordPress theme. If you want to change your design even more, WordPress has a large selection of WordPress plugins that can add extra functionality to your site. However, customizing a WordPress site can be more challenging if you don't have any coding skills.
Through plug-ins, elements, and extensions, functionalities are sweet and easy to use. Some of them are free, while some are paid. WordPress and Webflow can do functionalities and development, but WordPress is easier to manage and build upon.
Webflow vs WordPress: SEO (Search Engine Optimization)
Webflow
Webflow still marketing with this line "Improve your SEO, without plug-ins."
Webflow has built-in SEO tools and best practices, such as customizable title tags and meta descriptions and the ability to create XML sitemaps and robots.txt files. However, it doesn't have as many advanced SEO options as other platforms.
Additionally, the platform provides API access to web developers and enables them to connect Facebook and Google services.
WordPress
WordPress has a number of plugins that can help you optimize your website for search engines, such as Yoast SEO and All in One SEO Pack. It also supports clean URLs, custom permalinks, and Google Analytics. However, you need to ensure you're using the right plugins and settings to get the most out of your SEO efforts.
Check out the Best WooCommerce SEO Plug-in in 2022
Webflow vs WordPress: Security
Webflow
Webflow takes security seriously and has measures in place to protect your website and data, such as SSL certificates, regular security updates, and backup options. However, as with any platform, it's essential to follow best practices and secure your website and account.
WordPress
WordPress is a popular target for hackers, so it's essential to keep it up to date and use strong passwords and security measures. Many plugins can also help you secure your WordPress site, such as Wordfence and Sucuri Security. However, keeping your website secure and protecting your data is ultimately up to you.
Webflow vs WordPress: Benefits at a Glance
Webflow
WordPress
1. Easily customizable website designing experience.
2. Drag and Drop function for website design building makes it easy and accessible to most beginners.
3. You can easily create animations and interactions without using code.
4. Websites are SEO friendly.
5. Make modifications directly on the page to preview its appearance before publishing.
6. Easy collaboration with multiple website designers working on your website.
7. Powerful hosting with minimal downtime for your visitors
8. Webflow Offers an e-commerce function.
1. Large Community = Limitless resources and tools to choose from.
2. Fully customizable options for your data management and site management.
3. The possibilities for constructing a website are unlimited with thousands of extensions and plugins.
4. WordPress lets you create SEO optimized websites (many third-party plugins with optimal SEO settings)
5. Mobile-friendly settings through different themes and templates.
Webflow vs WordPress: Pros and Cons at a Glance
Webflow Pros
Webflow Cons
1. Drag and drop page builder functionality
2. Work directly with CMS data
eCommerce site
3. Responsive page designs
4. Define global color swatches
5. Secure Hosting
6. Publish straight to the web
7. Export code for download
8. No Coding Required
9. Create scroll based animations
10. Great Customer Support
1. Webflow has a learning curve, there are no video tutorial library for beginners.
2. No Code Customizations
3. Premium Plans Are Too Costly
WordPress Pros
WordPress Cons
1. Relatively Cheap Web Development Solution
2. Beginner-Friendly and Easy to Get Started
3. Customizable Designs
4. SEO friendly (search engines) by default
5. Mobile apps for managing your site on the go
eCommerce Features (+ Social Sharing and Online Marketing)
6. Powerful media management
7. Over 54,000 WordPress plugin options, allowing you to customize your website
8. Vibrant Community
1. If you want a customized WordPress design, you must code it yourself or hire a developer.
2. Unless you use managed WordPress hosting, you are responsible for all WordPress upgrades and maintenance.
3. Security Vulnerabilities
4. Optimizing Site Speed Can Be Challenging
5. Due to the lack of continuous updates, it may not be the best long-term solution.
Webflow vs WordPress: Pricing
Webflow
Webflow has a range of pricing plans, starting at $16 per month for the personal plan and going up to $212 per month for the advanced plan. The cost includes hosting, support, and access to all the features and templates. You can also pay annually to get a discount.
General Plan
| | |
| --- | --- |
| Starter (Best for beginners) | Free |
| Basic (Best for launching a simple site) | $14 per month(billed annually) or $18 month-to-month |
| CMS (Best for a blog or other content-driven site) | $23 per month(billed annually) or $29 month-to-month |
| Business (Best for a high-traffic marketing site) | $39 per month(billed annually) or $49 month-to-month |
| Enterprise (Best for enterprise level feature) | Contact with sales |
eCommerce Plan
| | |
| --- | --- |
| Standard (Perfect for new businesses getting off the ground) | $29 per month(billed annually) or $42 month-to-month |
| Plus (Best for higher volume businesses) | $74 per month(billed annually) or $84 month-to-month |
| Advanced (Scale to new heights for your online business) | $212 per month(billed annually) or $235 month-to-month |
WordPress
WordPress itself is free to use, but you'll need to pay for a domain name and hosting (which can range from a few dollars to hundreds of dollars per year, depending on your needs). You may also need to pay for premium themes and plugins or hire a developer to do customizations. The total cost of a WordPress website can vary greatly depending on your needs and budget.
| | |
| --- | --- |
| Free | $0 |
| Personal (Best for Personal Use) | $4 per month(billed annually) or $9 month-to-month |
| Premium (Best for Freelancers) | $8 per month(billed annually) or $18 month-to-month |
| Business (Best for Small Businesses) | $25 per month(billed annually) or $40 month-to-month |
| Enterprise (Best for Online Stores) | $45 per month(billed annually) or $70 month-to-month |
Webflow vs WordPress: Which will you choose for your website?
It's time to decide! First, let's summarize the main points.
Webflow is a powerful design and development platform that allows you to create visually stunning websites with custom code. It's perfect for designers, agencies, and developers who want complete control over the look and feel of their site. However, it's not as user-friendly as WordPress and can be more expensive in the long run.
On the other hand, WordPress is a user-friendly, feature-rich CMS that's great for beginners and small businesses. It's free to use and has a huge community of users and developers, so you can find support and resources online. However, it can be slow and vulnerable to security threats if you don't keep it updated and secured.
Webflow will be the right choice for your website if:
You have zero or a bit coding experience.
You want to get your website up and running quickly and easily.
You want to update your website's outlook without any help of a developer.
You're new to website building and need some customer support.
WordPress is the right choice for your website if:
You can code or able to hire a web developer.
You wish to host a blog or can add new pages to your website continuously.
You have a team of marketers or editors who will be contributing regularly.
You have an existing tech stack that you want to integrate into your site.
Wrapping Up
So which one is better for your website? Webflow vs WordPress all comes down to your specific needs. If you're a designer or developer who wants complete control over the design and functionality of your site, Webflow might be the better choice. But if you're a beginner or small business owner who wants an easy-to-use platform with a ton of features, WordPress might be a better fit.
Ultimately, the decision is up to you. We encourage you to try both platforms and see which works best for you. Webflow and WordPress have free trials or demos, so you can play around and see which one feels more comfortable. Don't be afraid to ask for help or advice from other users or professionals. And remember, you can always switch platforms later if you change your mind.
Thank you for reading! We hope this article has been helpful in your search for the perfect platform for your website. Good luck with your project, and happy publishing!