WooCommerce vs Shopify is one of the most used search terms that is searched by millions of users who are going to open their online shop. WooCommerce and Shopify both are very popular eCommerce platforms, if you are one of those people then knowing about WooCommerce vs Shopify is very important for you.
Both of these eCommerce platforms provides a lot of functionalities and facilities that a modern eCommerce store requires. But being a new user, you might not find all the required details that a newbie should know regarding WooCommerce vs Shopify. Both of these platforms have their merits, which makes it a tough decision to choose between WooCommerce vs Shopify.
Therefore today, I am writing a complete guide about WooCommerce vs Shopify. After reading this guide, you will be able to choose the right eCommerce platform for your store. Before starting first, let's know from some prior knowledge about WooCommerce and Shopify.

What is WooCommerce?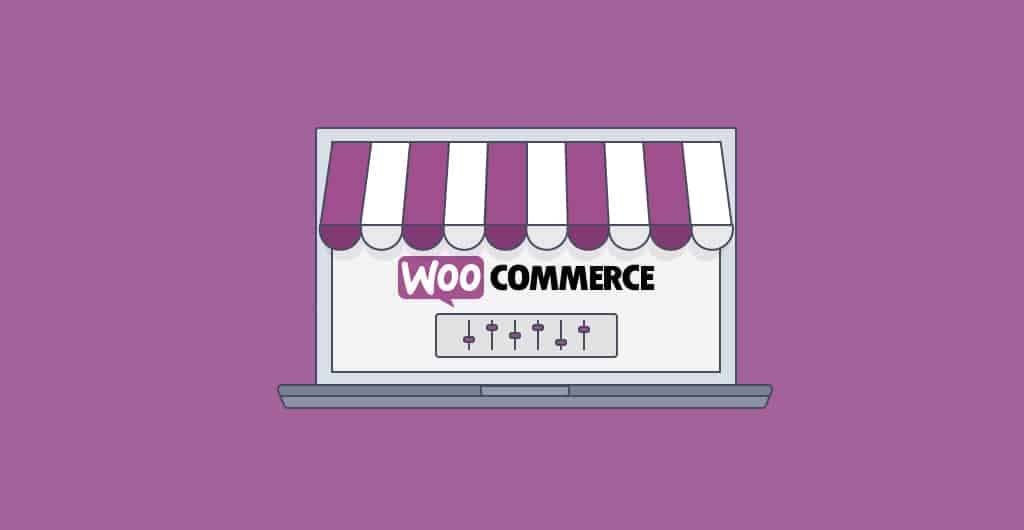 WooCommerce is one of the most popular open-source eCommerce WordPress plugins. This plugin allows you to build and run an online store using the most powerful CMS called WordPress. Because of the open-source platform, you can build and customize your online store very easily.

User Demands & Statistics
First, I am going to tell you about the demands and statistics of WooCommerce. This giant eCommerce company started its journey in 2008 and went live in 2011. Now it is the most popular eCommerce platform for WordPress CMS.
Some of the amazing facts of WooCommerce are:
3,317,205+ online stores are using WooCommerce.
There are more than 1500 plugins available for WooCommerce on the WordPress directory.
More than 1315 themes available for WooCommerce on ThemeForest marketplace.
100+ free themes are available.
93.7% of all WordPress eCommerce stores use the WooCommerce plugin.
A total of 28.19% of all online stores are powered by WooCommerce.
Based on PHP.
Shopify found a way before WooCommerce in 2004, but it could not become that much popular like WooCommerce. It has its own customer base, and it is not open-sourced.
Let's see some facts of Shopify:
More than 427,676 websites use Shopify, and 5300+ businesses use Shopify Plus.
There are 10,149 peak orders per minute.
There are more than 175 countries that are supported by Shopify.
It holds a share of 20% market share of the eCommerce platform.
WooCommerce vs Shopify
| | |
| --- | --- |
| WooCommerce | Shopify |
| 1. Most Popular open-sourced eCommerce solution. | 1. Hosted eCommerce solution. |
| 2. It comes at free of charge. | 2. Need to pay from $29 – $299 per month. |
| 3. Anyone can have full access to site and can edit in the way he likes. | 3. Only some limited accesses are provided. |
| 4. Less secure due to open-source. | 4. Very much secure due to hosted solution. |
| 5. Freedom to customize everything, in the way you like to. | 5. Limited customization options. |
| 6. Countless numbers of free and pro plugins to add more functionality. | 6. Limited numbers of plugins, of which most are pro. |
| 7. Speed may be reduced due to using more than 10 plugins. | 7. Not have much impact over speed. |
| 8. Easy user interface. | 8. The user interface is complex relative to WooCommerce. |
| 9. Countless numbers of tutorials and support items are available over the internet. | 9. Limited documentation and tutorials. |
| 10. A store can be built free. | 10. Need to invest a lot of money. |
The Major Advantages of WooCommerce
There are so many advantages that come with WooCommerce. Here I am describing the important ones.

Free & Open Source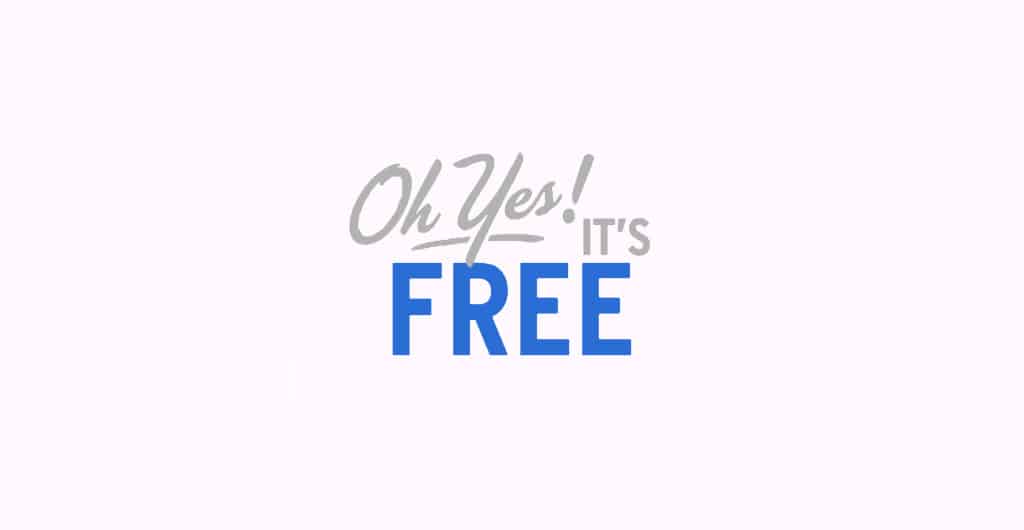 One of the major features of WooCommerce is, it's free and open-source, and therefore, you can build your web store without spending any money. You have full code ownership and access, the option to customize anything. You can integrate any service to your site with complete control.

If you are a newbie, then you can check out the plugins for WooCommerce that comes free. By exploring new plugins, you can add new features and functionalities to your store. That's not all, and you can even handle different situations easily without coding.

If you are a developer, you will be able to take full benefit of WooCommerce, as it is open source. You will be able to change functionalities and add new functionalities in the way you like. No other eCommerce platform provides this freedom.

With WooCommerce, you are in an open world where you can do everything in the way you like.
Big Community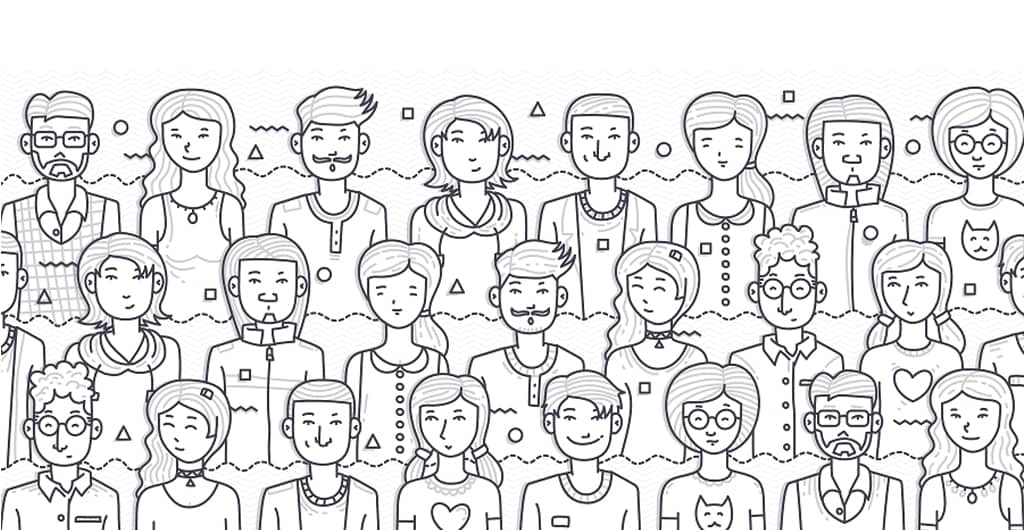 WooCommerce started its journey in 2008, and since then, it has grown a big community worldwide. WooCommerce empowers 30% of overall online stores, people have found what they were looking for. In this way, the relation between people and WooCommerce is built, and the community grew day by day.

While using WooCommerce for your store, if you face any problem, you can share it in any community. You are guaranteed to get help and support from the community. There are different WooCommerce communities over the internet.

From these communities, you will be able to easily get solutions, new news, tips-tricks, and all other necessary resources that you are going to need for your store.

Ultimate Customization Option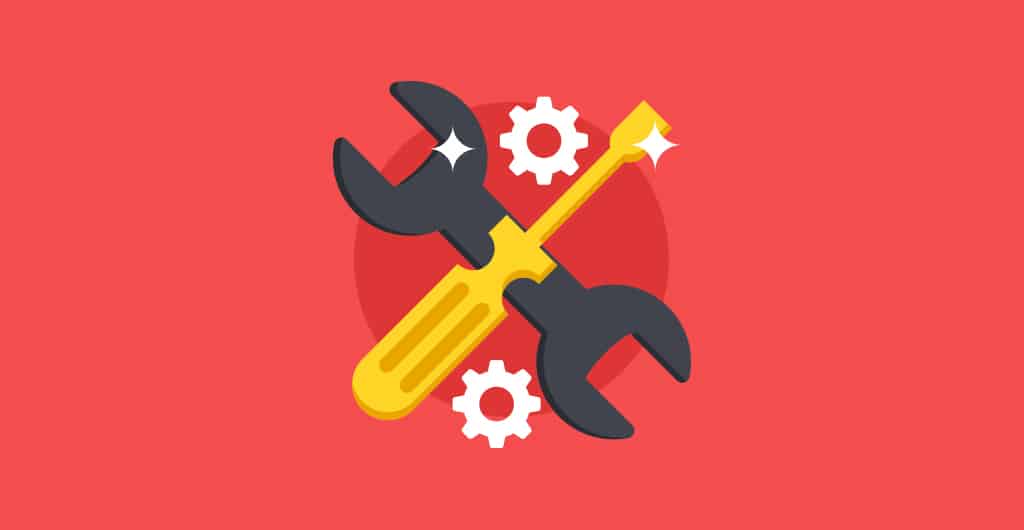 WooCommerce is one of the very flexible eCommerce plugins for WordPress. It doesn't always give you all the functionalities you are looking for, like extra product options or extra organize options, etc. But as it is open-sourced and very popular, you will able to customize your store in the way you want.

Suppose you have an online pizza store where you sell pizza of different sizes and toppings. At here, you will need several fields of different categories like size, crust, toppings, sauce, etc. You will not get these extra fields by default in your store.

What will you do? Well, for this kind of situation, you don't need to worry at all as you are using WooCommerce. If you are a professional developer, you can use any fields or add any customizations that are required for your store. All you have to do is write a few lines of codes.

If you have the ability, you can add custom product fields, extra product options, product extras, etc. Doing all this stuff is not tough, and you are not restricted to anything in WooCommerce. Bring the changes as you prefer in your store.

What if you are not a professional developer? Well, for persons like you, huge numbers of plugins are built by plugin developers and organizations. Just install the one that you need, and you are good to go.

Lots of Plugins for More Functionality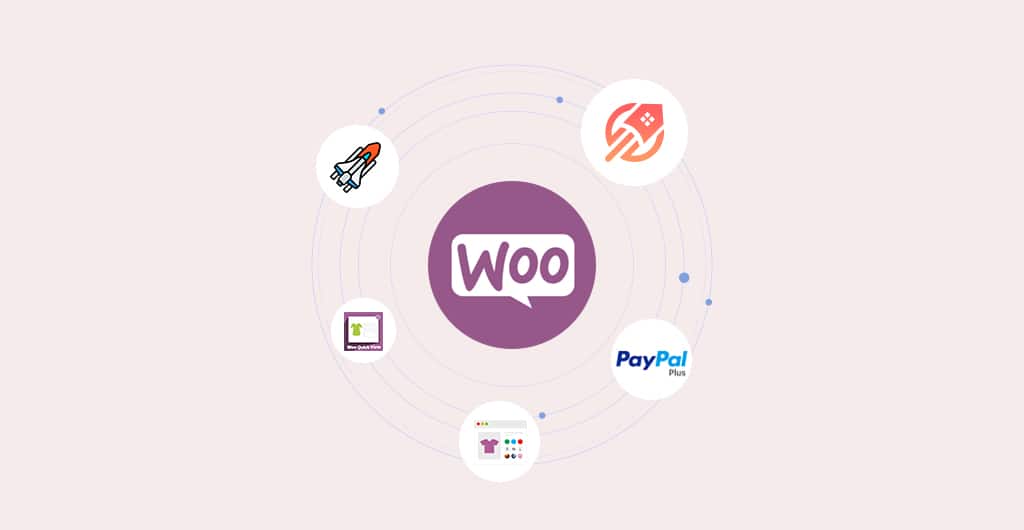 You have no idea about the addons marketplace for WooCommerce. There is almost a plugin for everything that you can think of. Isn't it great?

These plugins are for everyone; it doesn't matter if you are a professional or a beginner. Plugins will always allow you to achieve specific functionalities instantly without any hard works.

Some of the popular plugins for Woocommerce are WooCommerce Quick View, WidgetKit for Elementor, Booster for WooCommerce, Paypal Plus for WooCommerce, Variation Swatches for WooCommerce, etc. With these plugins, you can do all the regular chores.

Booster for WooCommerce: This plugin is considered as the most useful plugin for WooCommerce. It comes with more than a hundred modules that let you add more functionality to your store.
All these modules are categorical; these categories include – Prices & Currencies (every price-related modules can be found here), Button & Price labels(all button & price label related modules can be found in this category), Products, Cart & Checkout, Payment Gateways, Shipping & Orders, pdf invoicing & packing ships, and emails & misc.

These modules are developed by thinking need of yours so that all your store requirements can be fulfilled.

Widgetkit for Elementor: If you are using WooCommerce along with Elementor page builder, then Widgetkit can be your best companion. This WordPress plugin allows you to build anything on your site with the help of the elementor page builder. For your eCommerce shop, the pro version of this plugin offers such elements that allow you to showcase your products differently.

It comes with three unique elements that outstand your store in the crowd. With these elements, you will be able to show your recent product, the latest product in a slide show representation, all products category wise. And the most interesting thing is customizing, there are unlimited possibilities with Widgetkit.

You can give any shape to your products with lots of customizability options.

WooCommerce Quick View: If you are looking for a function that will allow your user to check any product quickly, then this plugin is for you. With the help of this function, your clients will be able to view any products in a popup modal quickly. Besides, there are other options to change the style and viewing options.

PayPal Plus for WooCommerce: Without much effort, you can easily take PayPal payments with the help of this plugin. This plugin adds PayPal, Credit card, Direct debit, and pay upon invoice directly to your store. It's easy; just need to fill up the fields with all your details.

Variation Swatches for WooCommerce: This variation swatches plugin gives you professional experience to select attributes for variation products. You can easily show product variation items in colors, images, and labels. You don't have to go to elsewhere, show the variation of one product easily with the help of this plugin.

Huge Documentation and Tutorials for Users and Developers Separately
If you ever stumble or stuck anywhere to build your store, WooCommerce is right behind you to help. All you have to do is check the documentation or tutorials if that's not enough to take help from communities or directly ask for support from WooCommerce.

There are individual documentation and tutorials available for users and developers. Therefore you will get the support that you have been waiting for.

Disadvantages of WooCommerce
Despite having all of these facilities, WooCommerce also comes with some drawbacks. The major drawbacks are:

Less Secure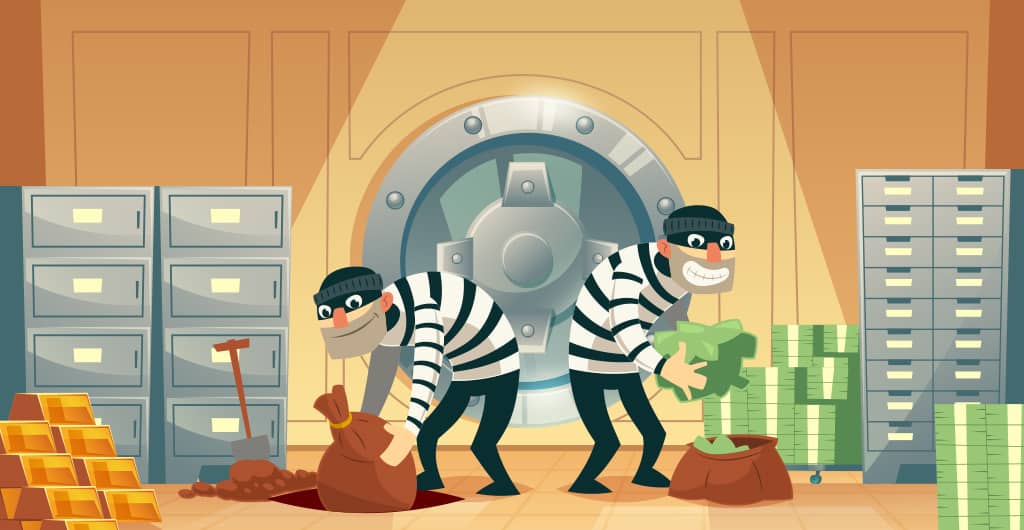 Till now, you must have known that WooCommerce is open-sourced, and you can install a lot of plugins. This might look like a benefit, but it is a con as well. Due to being open source, anyone can easily know its vulnerabilities and attack on your site.
OMG! Is it for real? Yes. It's for real; for this reason, the WooCommerce team always releases new updates so that you can work smoothly. There might be possible vulnerabilities with third-party plugins; there also might be backdoors or severe bugs with the addons. If you are not experienced or not taken any security measurements, your store might suffer a lot.

Another con is, plugin developers cannot cope with the frequent updates. Therefore due to any update, your store built with third party addon might break, and the worst part is you cannot fix it until the developer of the addon gives any update.

Less Speed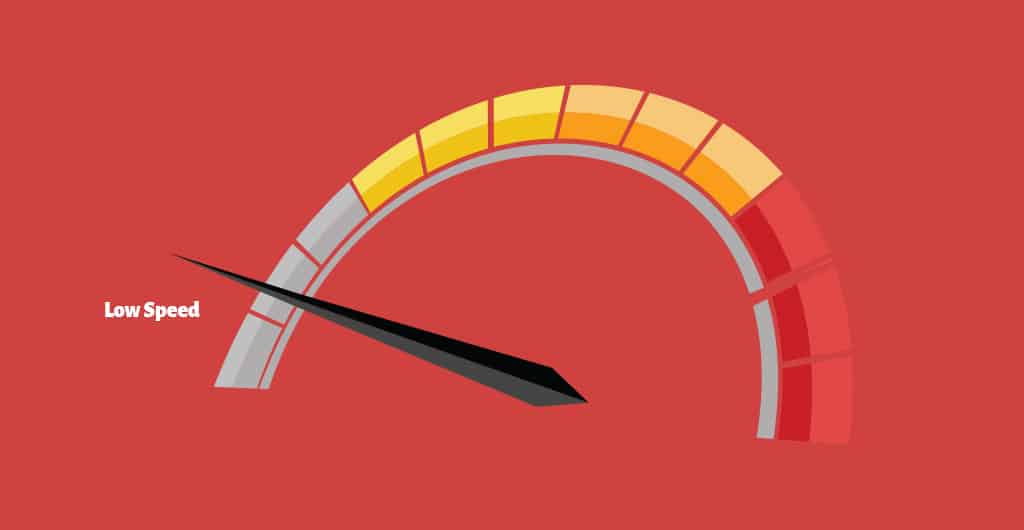 To make your store get going, you are going to need addons for WooCommerce. The more add-ons you use, the more your store becomes. In this way, if you install more then 10 or 20 addons, your store is sure to lose its valuable speed.

One more factor of low speed is hosting. Most of the WooCommerce users choose shared hosting; as a result, their store site loads slowly.

All the Plugins Are not Free
In the WordPress directory, there are a lot of plugins available for WooCommerce. Some of those are useful; some are not. You will find a lot of plugins that are very useful, but to get full access to it, you need to upgrade yourself to the pro version. The more plugin you need, the more money you have to invest.

What is Shopify?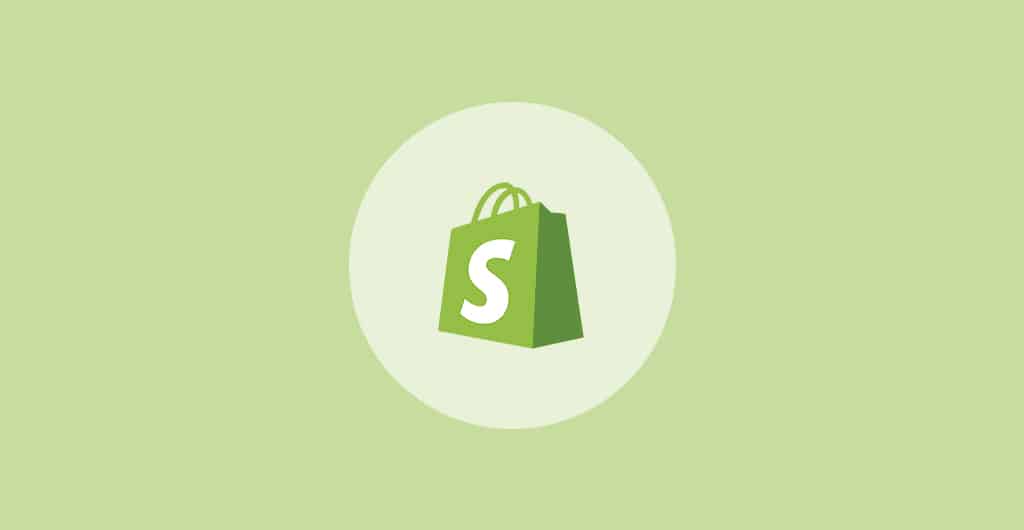 Shopify is another popular eCommerce hosted solution that powers over 800,000 businesses worldwide. Shopify is entirely cloud-based, which means you don't have to worry about maintaining any web servers at all. You can run your business from anywhere with an active internet connection.

The Major Advantages of Shopify
Shopify is very popular, and it provides you a lot of facilities that other eCommerce solutions don't. Let's check a few of its major advantages.

Mobile Ready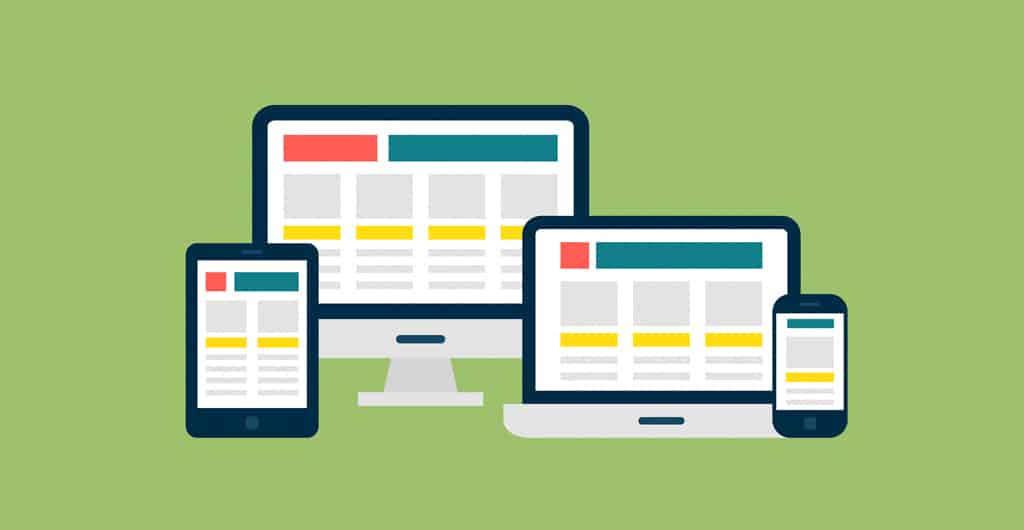 Shopify is fully mobile-ready; it includes a built-in mobile commerce cart. Your site made with Shopify will load perfectly on any device. Your clients can easily browse and buy anything from your site using any phone, tablet, mobile.

The best part of Shopify is, it comes with a dedicated mobile application. With this mobile app, you can manage your shop on the go, no matter where you are. All of your products, orders, inventory, and clients will be automatically synced between the mobile app and your online store.

This mobile application is so smart that you will be able to capture all the payments and orders right from your phone. No products are going to be missed that needs your attention with the mobile app. Besides managing the inventory, you can also lookup client profiles and instantly reach out to them with the help of the application.

Made for eCommerce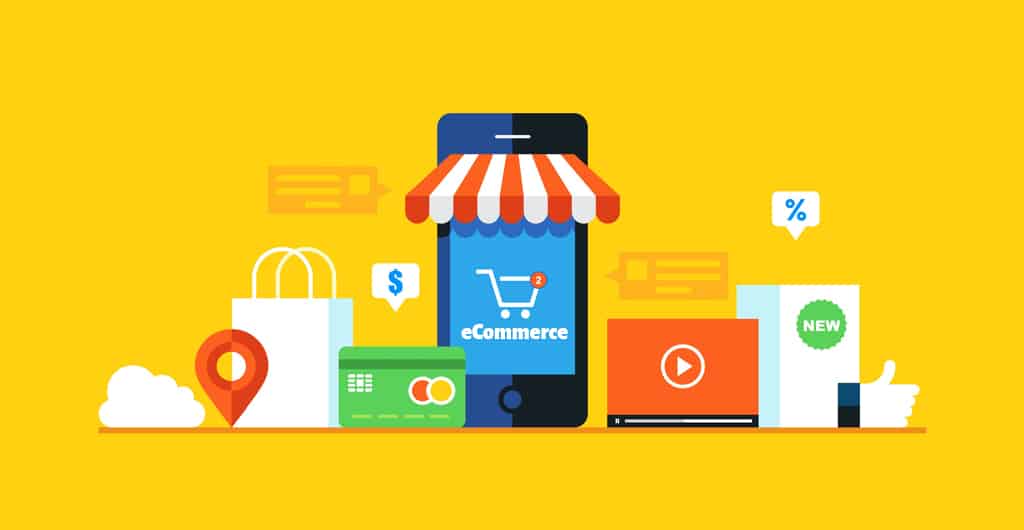 Shopify is developed for eCommerce, and you can make your store easily with the help of it. Shopify provides you with a hosted eCommerce solution; therefore, you can forget any worries regarding hosting. You are provided with unlimited bandwidth, and you will never be charged based on the number of traffic of visitors to your store.

The hosting of Shopify is so much reliable that you don't need to worry about downtime. The uptime rate of Shopify is 99.98%. Shopify team monitors 24/7 around the clock to make sure your store is always online.

To keep your client's information and business data secure, Shopify provides a 256-bit SSL certificate. All of the Shopify updates are autonomous; therefore, you will receive all the latest features right away without any sort of trouble.

Shopify promises you to give top-level security. You don't need to worry about the protection of your client's credit card data, as Shopify is level-1 PCI compliant. No one can hack your or your client's personal data from your store that is built with Shopify, and the better part is your speed is not compromised for security.

If you find it difficult to create your store with Shopify or face any problems, you can check out the help center of Shopify. All the frequently asked questions, tutorials, and user guides are available there. If that doesn't help, talk to the support engineer of the Shopify team via email, live chat, or phone.

Or get involved in several discussion forums and take part in different conversations. Let's give you a pro tip, "If you want to make your store a huge success, work with a Shopify approved eCommerce designer, marketer, or developer." Trust me, and you will be benefited very much.

Popular apps to increase functionality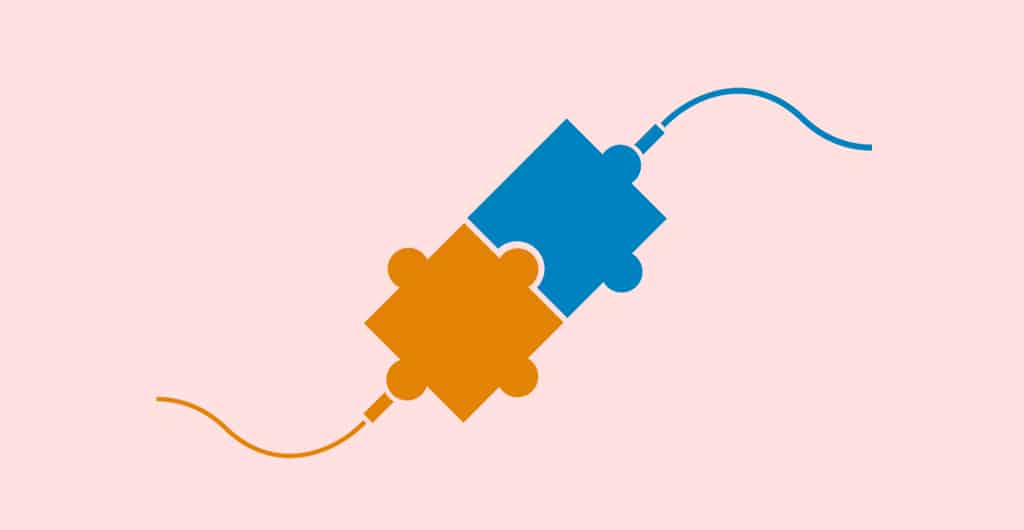 Shopify comes with lots of 3rd party apps integrations. Using Shopify is easier, and these third-party apps make it easier. Now you might be thinking about the risk of third party apps.

Worry not, all the third-party apps are verified by the Shopify core team. You can use any of the apps that are found on the Shopify app store.

Apps that are found in the Shopify apps store are organized by category. There is an app for every category, including store design, marketing, sales & conversion, orders & shipping, inventory management, customer support, trust & security, finances, productivity, reporting, etc. You can even search and find any needed app specifically.

These apps will allow you to add your preferred functionality to your store site. When any updates are introduced, you will get updates automatically.
The Major Disadvantages of Shopify
Though there are a lot of advantages in Shopify, there are also some major disadvantages that Shopify has.

The Most Cost Intensive Solution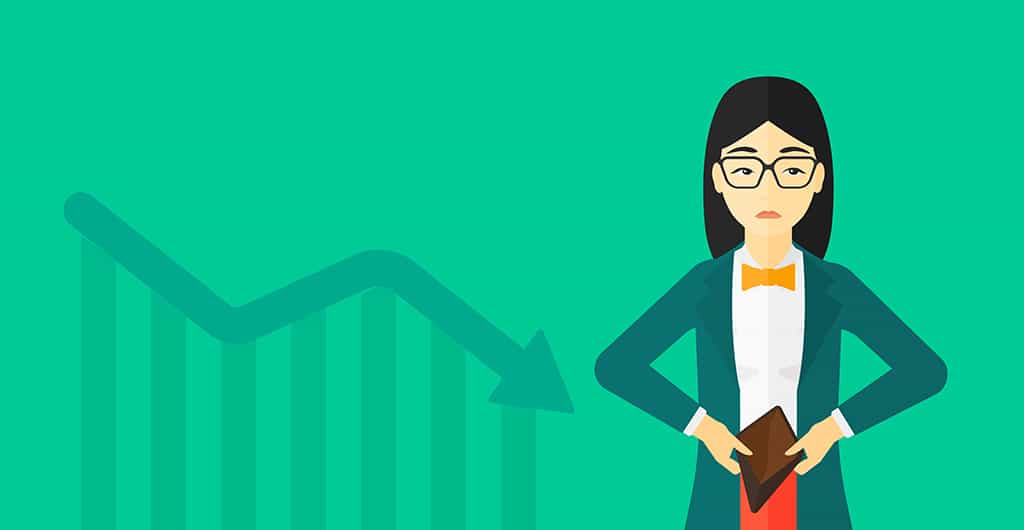 Shopify doesn't come with the free version but offers you a trial of 14 days. After this trial period, you have no other way but to buy Shopify. If you don't buy Shopify, your site will vanish.

All your hard works, all your store customization, and everything will be gone. Though you buy Shopify, you have to pay every month for your store. There is no annual plan available for Shopify.

The Basic Shopify costs $29 per month with 2.9% + 30¢ per online transaction, the main plan costs $79 per month with 2.6% + 30¢ per month, and the advanced plan costs $299 per month with 2.4% + 30¢ per transaction. That means a small percentage of your money will always go to the pocket of Shopify. Wherewith WooCommerce, you don't give money to anyone for the transaction with PayPal integration.

If you don't belong to a big store where you gain a lot of profit, or you don't own a lot of money, Shopify is not for you. Because in every step of building your online store, you need to invest a good amount of money. Else you will be able to complete half of the site only.

Most of The Apps and Themes are Paid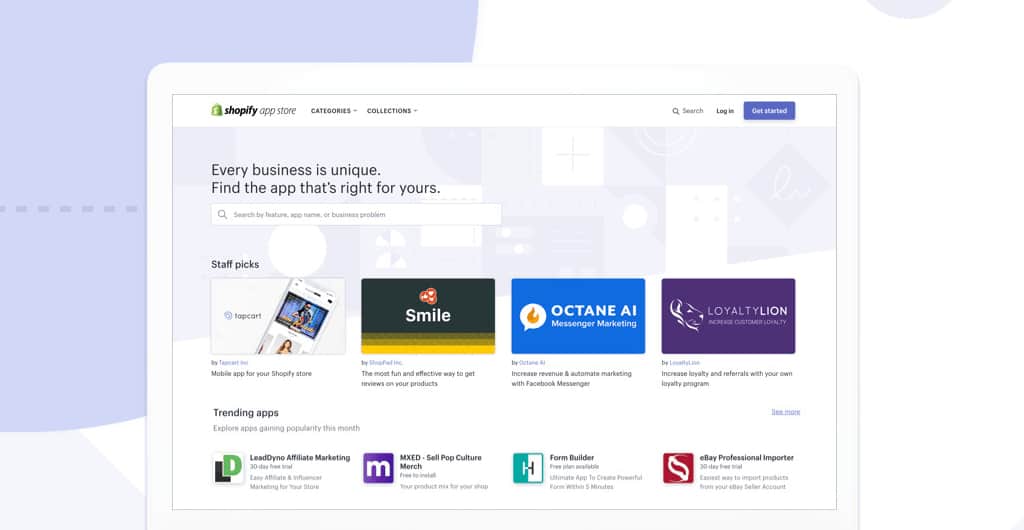 Shopify comes with a lot of apps, some of these apps are free and some are paid. The paid one comes with 14 days or 10 days trial. And the free ones are so limited that you will be forced to buy the pro version of the application.

The maximum application that is found in the Shopify apps store has its own dashboard. Therefore you don't get any centralized solution like WooCommerce. For activating different functions, each time you have to navigate to the different apps settings page.

Let's talk about the themes. If you browse the theme store of Shopify you will find only six of the themes are free. For the rest, the pricing starts at $160. Without premium apps and themes it is almost impossible to continue to build a store.
Complicated User interface than WooCommerce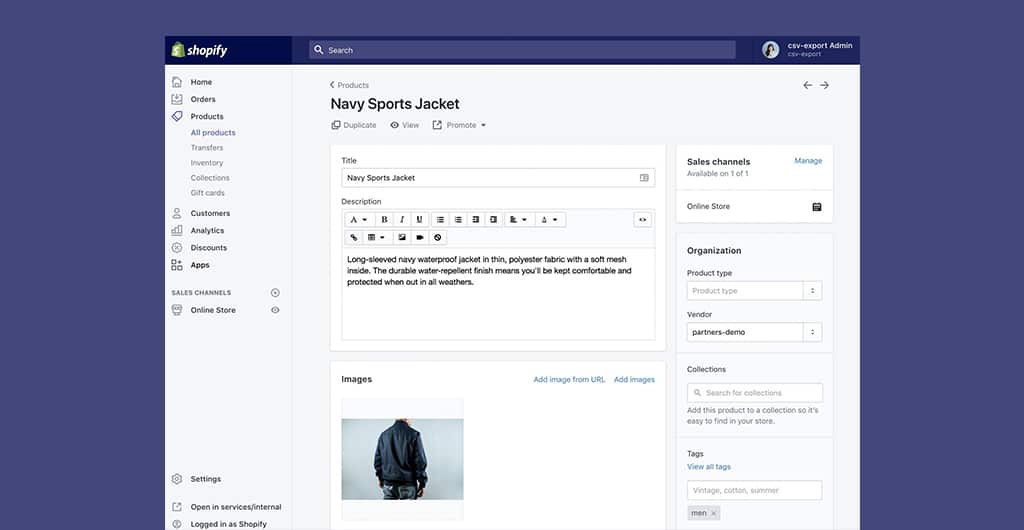 Shopify has its own unique user interface. But it's not simple as WooCommerce; if you haven't got any past experience, it might be difficult for you to use Shopify. The dashboard of Shopify is customized by the Shopify team, and you can't change a single item as you have no access at all.

Shopify is not open source; therefore you cannot customize it in the way you want.

Not so easy like WooCommerce
It's not possible to customize the admin dashboard like WooCommerce
Fewer customization options
Shopify limits you with your choices. You can not come out of the box and design your store in the way you want to. As there, everything is limited. Limited themes, apps, customization options, and most of the useful apps (page builder, marketing, security,etc.) are paid.

WooCommerce comes with endless numbers of plugins for each category. And the special thing is WooCommerce lets you design according to your imagination. As it is open-sourced, you can do anything with WooCommerce.

You don't have to be an expert for using WooCommerce; you can easily build anything by using page builders like Elementor any Divi. These page builders have both free and pro versions, not fully paid like Shopify page builder apps.
Less documentation and Tutorials for Users and Developers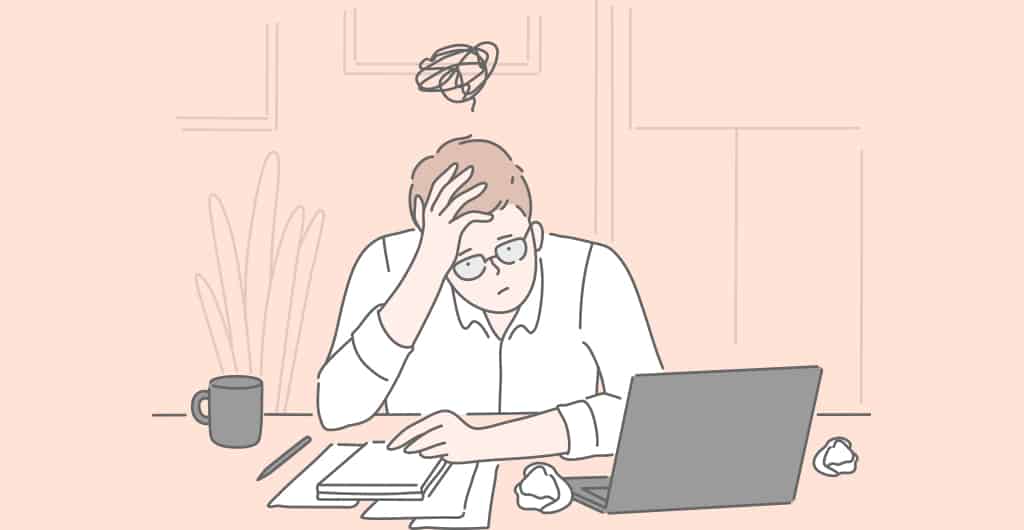 As Shopify's user community base is smaller than WooCommerce, you will get fewer support tools. WooCommerce's user community is very big, you will find rich documentation and tutorials very easily. But for Shopify, the tutorials and documentation are not that widespread.

There are specific tutorials for users and developers available for WooCommerce but not for Shopify. If you haven't got any expertise or experience, you better not try Shopify.
Which One to Choose?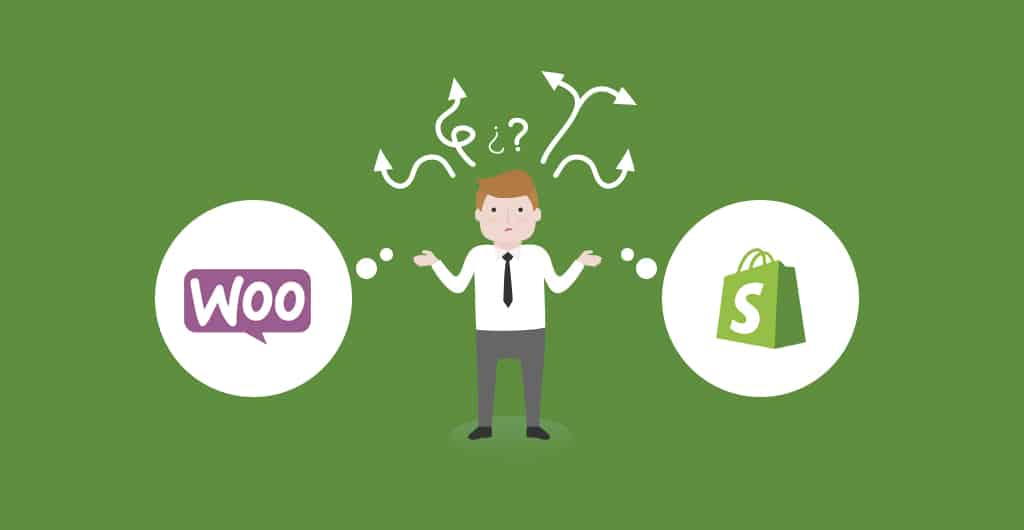 It is a tough choice as both of these eCommerce solutions are good. If you are a newbie and do not have much experience regarding web store, then Shopify can be your choice. Besides, if you want everything at one place and minimal customization is enough then Shopify is built for you.

But if you want to customize in the way you like and want to complete your store in minimum budget then WooCommerce is your ultimate solution. With WooCommerce you can control everything in the way you like.

I hope you got the answer.

Final Words
WooCommerce and Shopify both are very popular eCommerce solutions. Now it's up to you to choose the one according to your requirements. Stay tuned and don't hesitate to ask any questions. Just put it on the comment box.