How much does your site speed matters these days? It can't be explained!  From a user experience perspective to an SEO standpoint, site speed is always a substantial issue. Even Google considers this as one of the top search engine ranking factors.

There are several things you can do to speed up your WordPress site. Setting up a WordPress CDN Plugin on WordPress site is one of those great sources of getting more speed. CDN not only saves bandwidth costs but also makes your site insanely fast and tends to rank higher in the search engines.
In this blog we are going to know about 9 best WordPress CDN Plugin to speed up your site and how to set up a CDN in WordPress.
Let's see then,
In case you have missed it, 9 Top CDN Services That Will Make Joomla Website Load Faster.
What is CDN?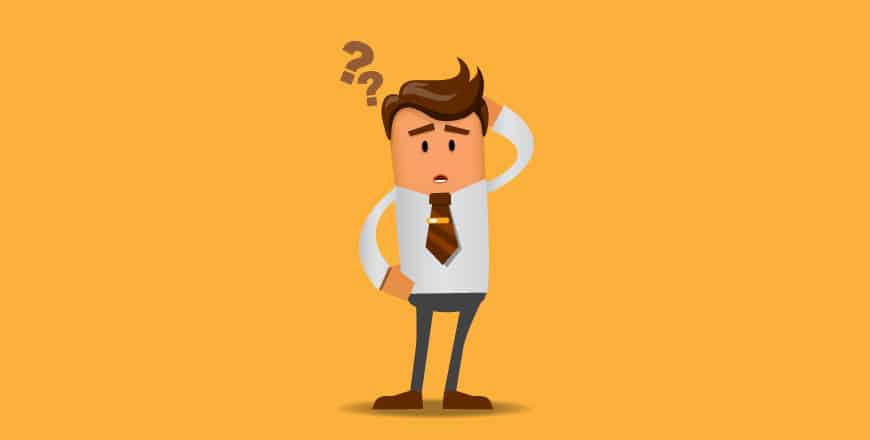 In short, CDN stands for a content delivery network. It is a network of servers and POPs that is located all over the globe. CDN is specially designed to host and deliver copies of your static and dynamic WordPress site's content. Therefore, it can be an image, CSS, JavaScript, and video streams also.
CDN keeps a copy of the web page and delivers it to the end-user for every subsequent request from the nearest server instead of pinging a web server for every application. This is also known as latency, and that's why to overcome this situation, CDN was built for.
A CDN service is not only for WordPress. You will get it for Joomla as Joomla CDN, also for Drupal and other popular CMS. It is specifically designed to reduce the load time of a website and make it faster than before. That means CDN improves the user experience for sure.
If you own a WordPress or Joomla website, it is always so important to have an excellent CDN for your site. It will improve your site's speed and SEO, hence increasing your traffic and many more. Sounds good? It should be!
Why You Should Use CDN in 2020?
Your Site Will Load Faster: If you have been struggling to load your website and want to improve the load speed, as a matter of fact, you should try CDN. Your site will load faster as well as for WordPress or Joomla or any other CMS site.
Your Website Will be Safer: CDN makes sure your website to be safe because most of the CDNs can identify and block bad bots rapidly. The collective knowledge gained by the network can be used here, and this makes your site safer when plugged into a CDN.
You will Get Higher uptime: If your website is run on just one server, then sudden rush traffic can crash your site. However, with CDN, the chances are nearly zero because it evenly distributed the unexpected traffic across servers.
Protected Against Traffic Based Attacks: A DDoS attack can bring your business a significant loss If your website is the lifeline of your business. CDNs have intelligent algorithms that can identify malicious DDoS traffic and kill it. Most of the top CDN services have support for DDoS attacks.
Higher SEO Rankings: With a CDN, your website's performance can be improved ever before and Google favors fast websites. So you can naturally expect that your website will rank better in search engines for sure.
Better Availability: Finally, there is no need to worry about your site going down. Because, since a CDN serves cached content from multiple servers, so if one server is unavailable, then the CDN will simply deliver your site from a different server.
Cloudflare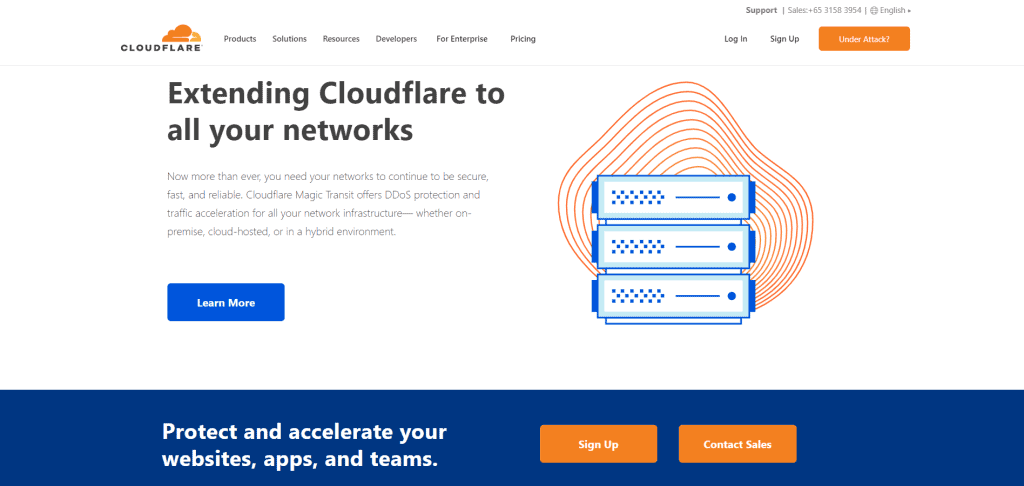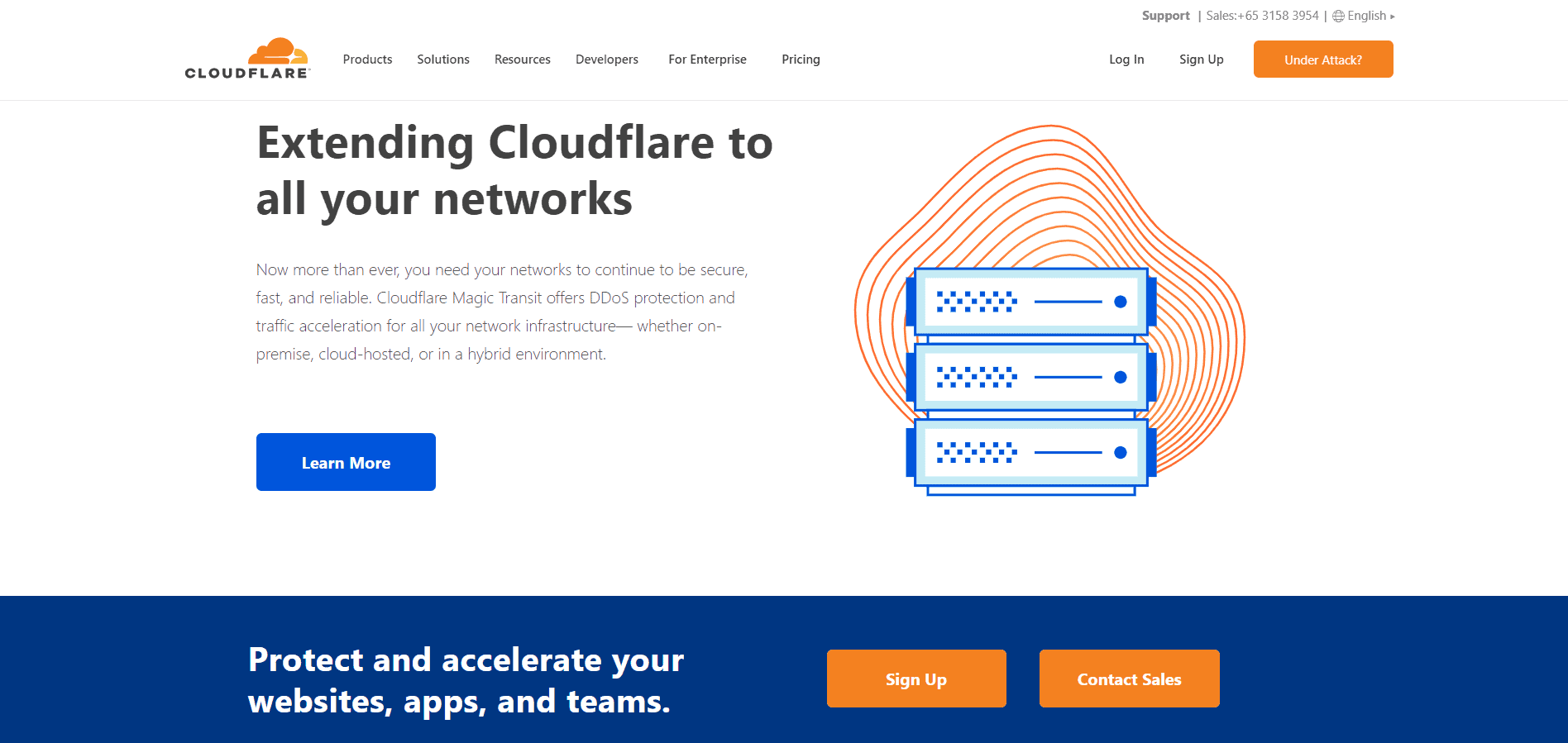 Cloudflare is one of the best WordPress CDN plugins and an industry-leading CDN service as of now. By optimizing the page delivery system and global content delivery network, the intelligent CDN service makes your website faster than ever.
Cloudflare offers 3 different pricing plans with a free option. With 115 data centers, Cloudflare is highly customizable, delivers speed, reliability, and gives protection from basic DDoS attacks. Moreover, it's a WordPress plugin with over 100,000 active websites.
Features of Cloudflare CDN
One-click cache purge
Highly Customizable CDN
Intelligent traffic routing to avoid congestion and latency
Cache-control header extensions
Increased bandwidth savings
The right CDN for video
API programmability
Static and Dynamic Content Delivery
Fast cache purge
Pricing of Cloudflare
Cloudflare offers four different pricing options with Security, Performance, and Reliability – all in one package.
Free: Free.
Pro: $20 per month. Add-ons billed monthly.
Business: $20 per month. Add-ons billed monthly.
Enterprise: Ask for Quote. Billed Annually.
KeyCDN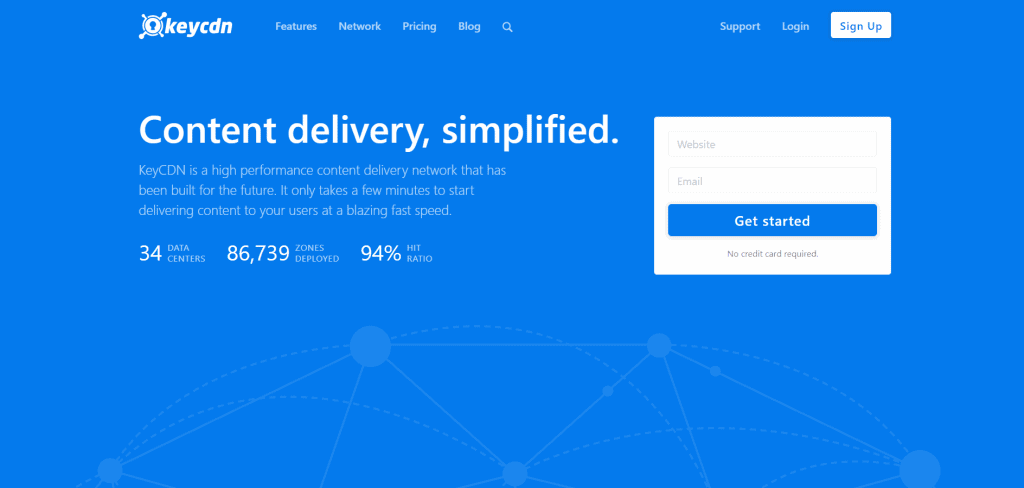 KeyCDN is another best WordPress CDN plugin for providing CDN services. They offer multiple regions based CDN services with robust networks of servers across North America, Europe, and the Asia Pacific regions.
They offer a free trial period with 250GB of free transfer during the trial period and also pay as you go plans, which means you pay for what you use instead of a fixed monthly payment. KeyCDN supports almost every popular platform, including Drupal, vBulleting, Xenforo.
Features of KeyCDN
Very fast
Instant Purge with cache control
Flexible and flexible platform
30 days free trial without credit card
Free credits worth 25GB of traffic
Highly secure withDDoS Protection
5 zones are free & additional zone would cost $1
Instant account activation
Pricing of KeyCDN
KeyCDN offers a region based pricing plan. You will get three different plans for North America & Europe, Asia & Oceania, South Africa & South America.
North America & Europe: $0.04 per GB for the first 10 TB per month.
Asia & Oceania: $0.10 per GB for first 10 TB per month.
South Africa & South America: $0.12 per GB for the first 10 TB per month.
StackPath CDN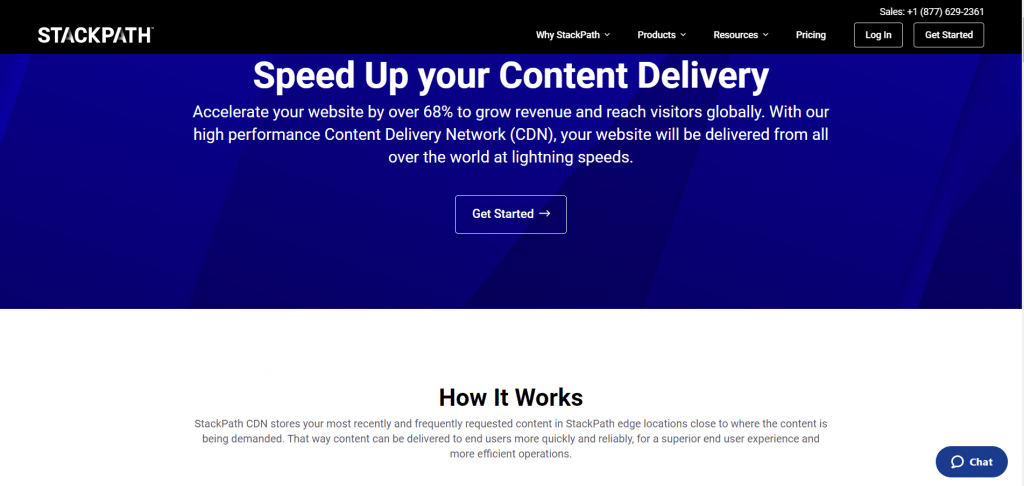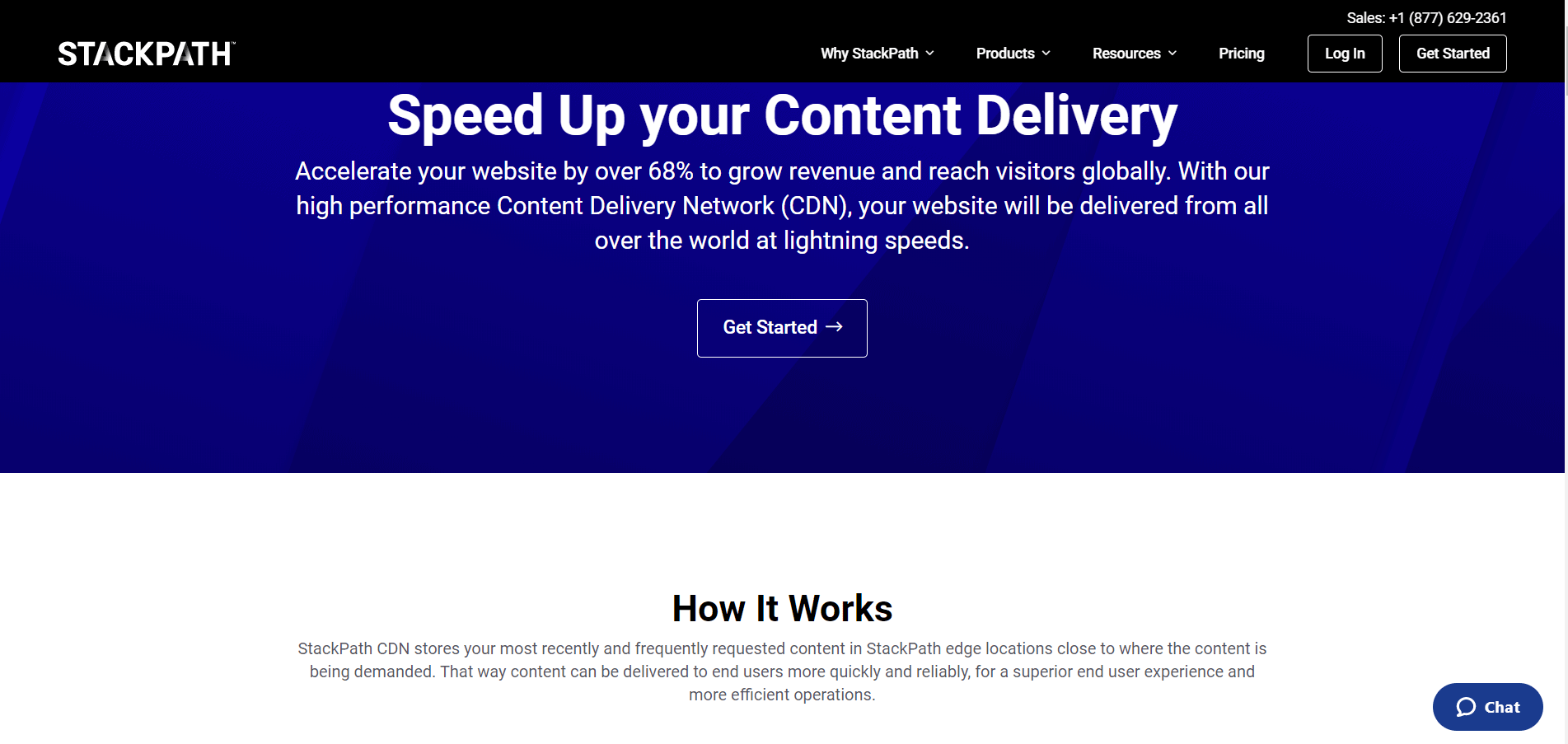 StackPath is another top market-leading WordPress CDN service provider from Texas. Since they acquired MaxCDN, StackPath is highly focused on internet security and has multiple offices across the U.S.
They are established as a Security-as-a-Service provider but have many built-in options, including a Web Application Firewall, DDoS mitigation, and many physical security measures at their data centers.
Features of StackPath CDN
Very low cost
Provides all security features in one package
Flexible Customization with EdgeRules
Provide content caching & fast purge
Real time analytics
HTTP/2 Support
Upfront Monthly Pricing
Pricing of StackPath CDN
StackPath CDN offers two types of pricing. Edge Delivery Bundles along with the only CDN.
Edge Delivery Bundles
Edge Delivery 20: $20 per month with a one-month free trial.
Edge Delivery 200: $200 per month.
Edge Delivery 2000: $2000 per month.
Only CDN
Only CDN: $10 per month with one month free trial.
Incapsula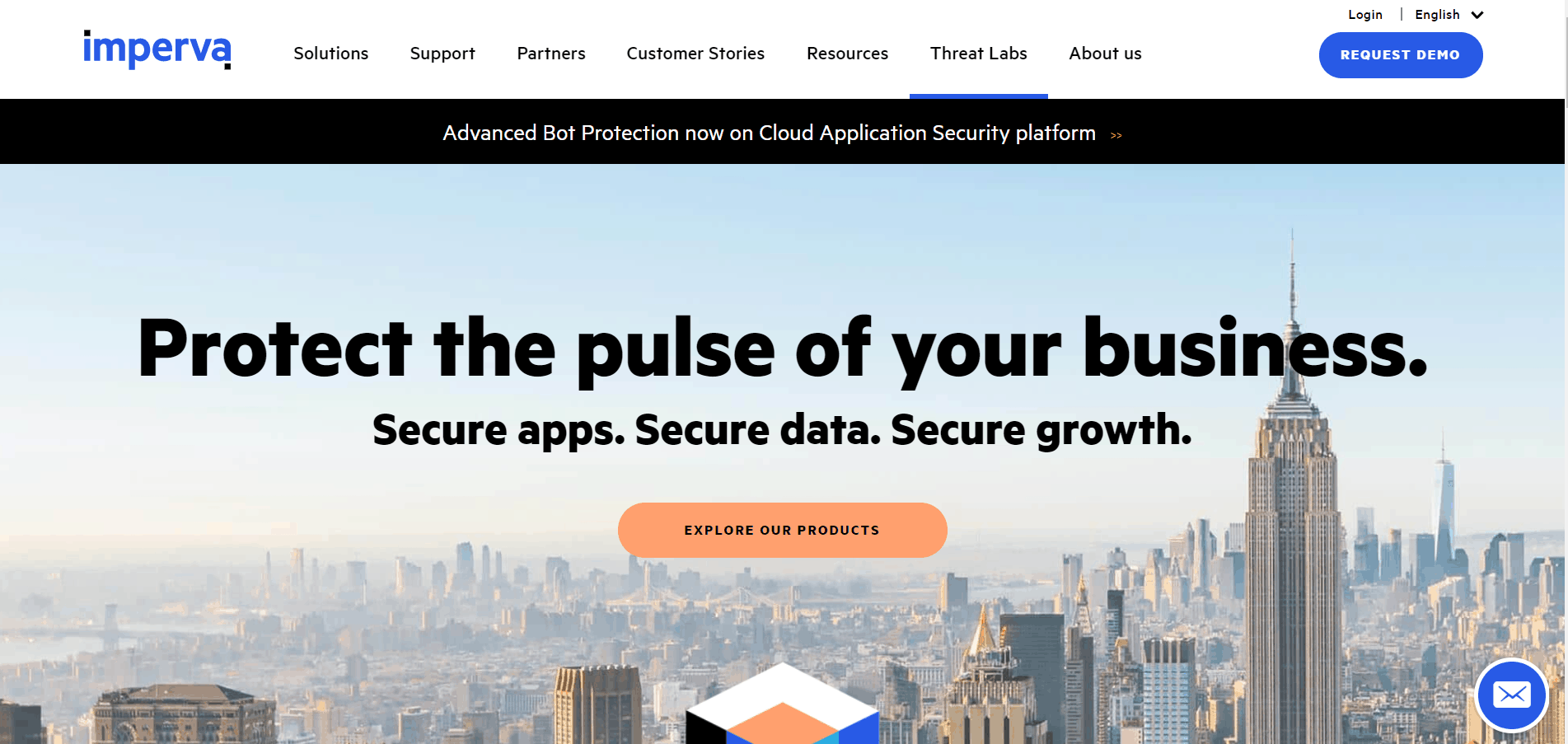 Incapsula is security featured another best WordPress CDN plugin. They offer complete website security to protect your web assets along with CDN. You can also deploy it along with your existing service like LinkedIn (uses three CDNs), eBay )uses two CDN).
There are three Incapsula CDN deployment options with a free plan. It is a globally distributed system of data centers that uses intelligent caching, load balancing, site acceleration, protection against data leakage, and helps your web application run faster than ever before.
Features of Incapsula
Intelligent caching and cache controls
Robust content delivery network
Content & networking optimization
Application delivery rules
HTTP/2 support
Website security and high-availability
IPv6 support
Pricing of Incapsula
Incapsula provides three different pricing options with on-demand pricing plans differentiated by the amount of features they include.
Free: Free (CDN included!)
Pro: $59 per site per month.
Business: $299 per site per month.
Enterprise: Custom pricing.
Sucuri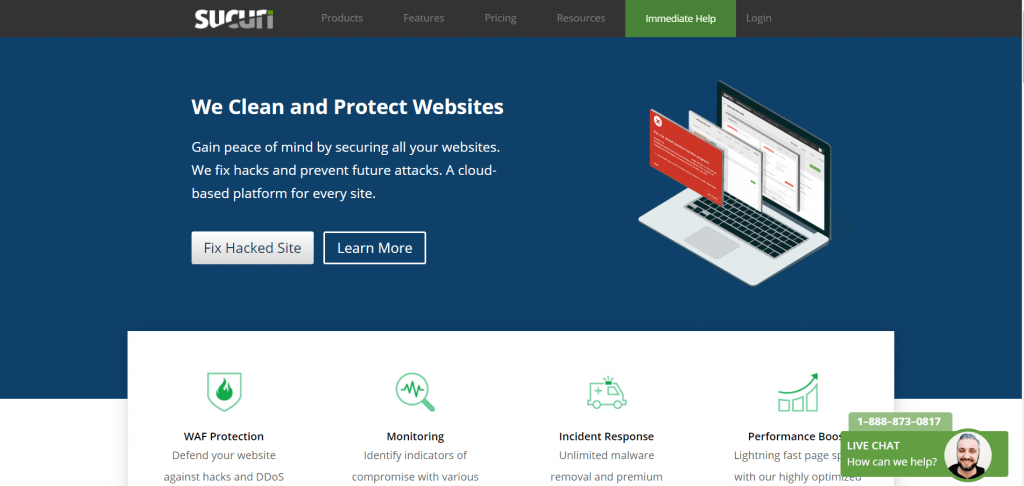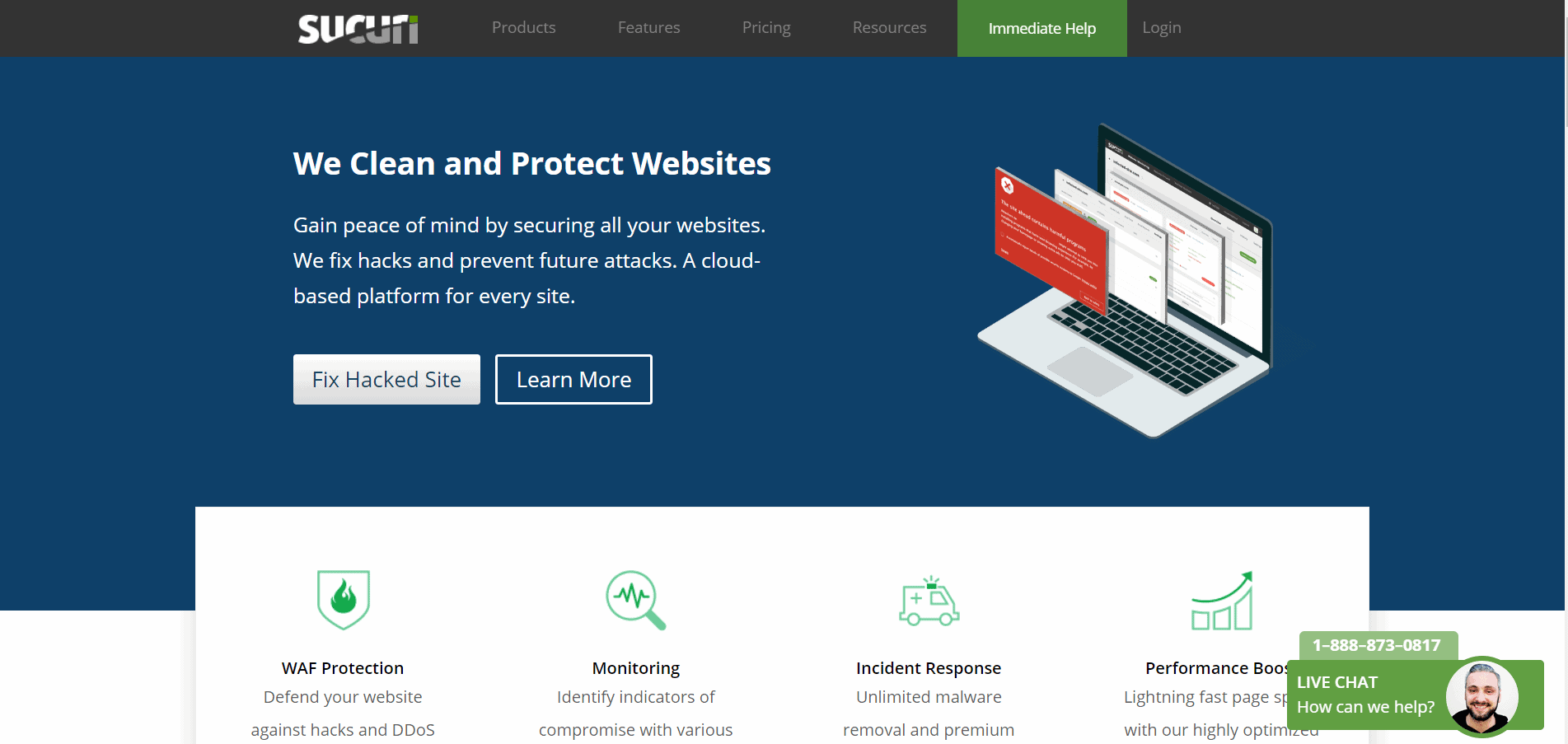 Sucuri is the most famous WordPress CDN plugin in current years with a WordPress firewall and DDOS protection. They have the most secured networks to protect from malware, DDoS attacks, and other familiar WordPress threats.
With three different pricing options, the Sucuri WordPress CDN plugin takes care of your visitor requests before they even visit the leading web hosting server. Their CDN locations are available in 9 SuperPOPs in the USA, Europe, and Asia and 2 CDN POPs in Australia and Brazil.
Features of Sucuri CDN
Multiple caching options
CDN runs on a globally distributed Anycast network.
Available with Sucuri core product
Easy to integrate
Excellent support
Pricing of Sucuri CDN
Sucuri comes with three different pricing plan options with on-demand custom solutions.
Basic: $199.99 per year.
Pro: $299.99 per year.
Business: $499.99 per year.
Custom: Custom solution.
Rackspace CDN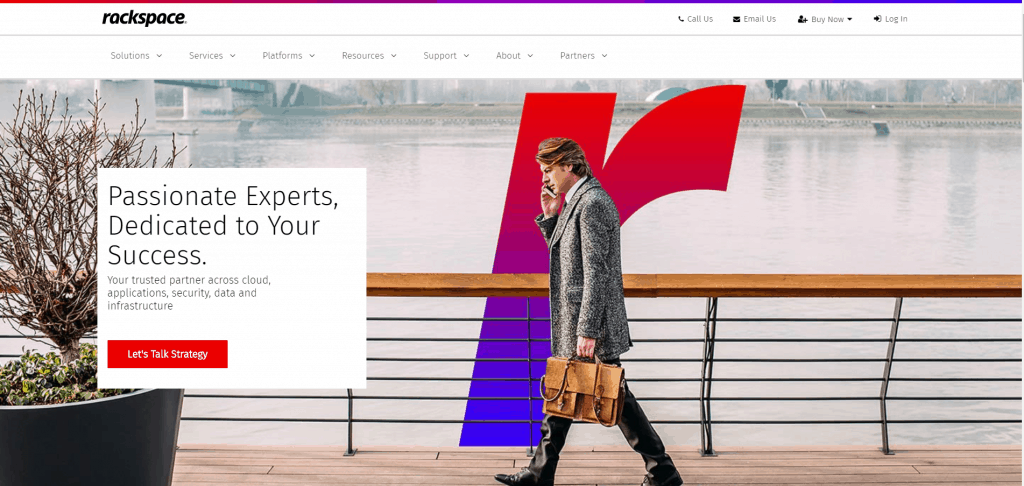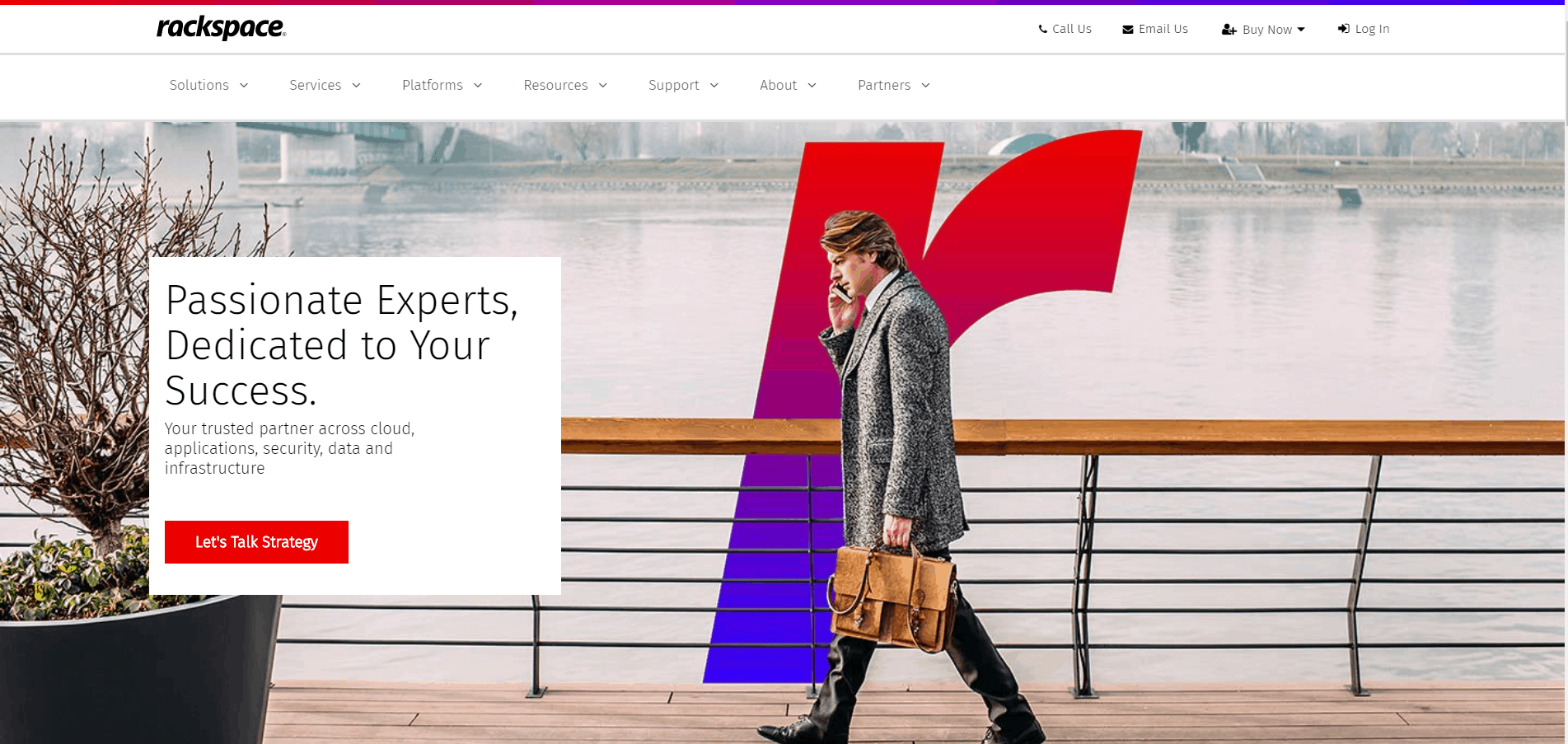 Rackspace WordPress CDN plugin is an enterprise-level cloud solution with cloud computing. With robust cloud infrastructure, now they are a top-listed CDN service provider in the market. They have data centers in all the major cities, including Chicago, London, Hong Kong, and Sydney.
You can receive your website data from your closest location, Starting from $0.10/GB per month. Also, you are free to upload large files like HD movies, videos, or site backups in multiple segments but do not get DDos protection from Rackspace.
Features of Rackspace CDN
Powered by the Akamai content delivery network
Instant provisioning
Multiple interface options
Access controls to protect content
Dynamic visitor handling
Multiple origins flexibility
Keep your content up-to-date
Granular control
Origin protection
Whole site delivery and acceleration
Pricing of Rackspace CDN
Rackspace CDN provides region based two different pricing options: one for Rackspace Cloud users and one for clients who use their own origin.
Rackspace Cloud User
First 10TB: $0.12 per month.
Next 40TB: $0.10 per month.
Next 150TB: $0.07 per month.
Next 300TB: $0.05 per month.
Next 524TB: $0.04 per month.
Over 1024TB: Contact them.
Non-Rackspace Cloud User
Rates per GB vary per region both for bandwidth and HTTP/HTTPS requests.
Amazon CloudFront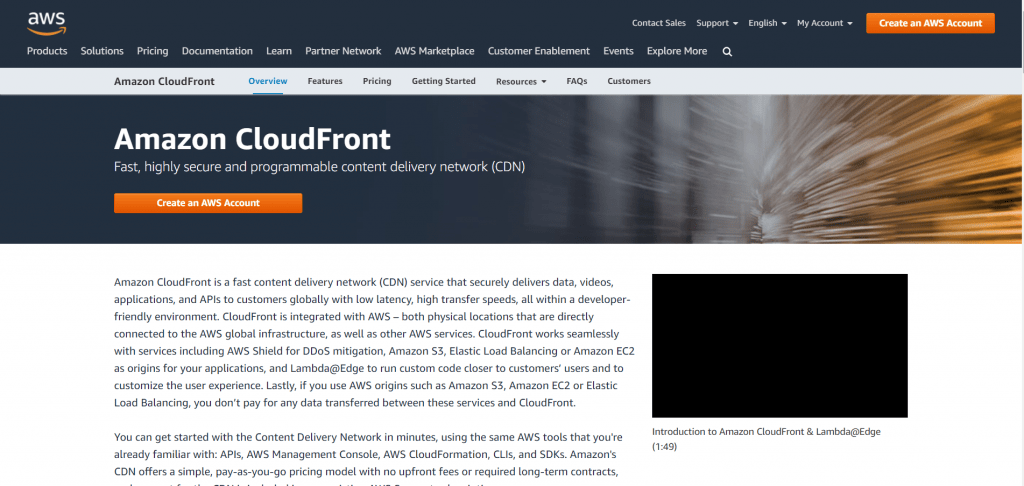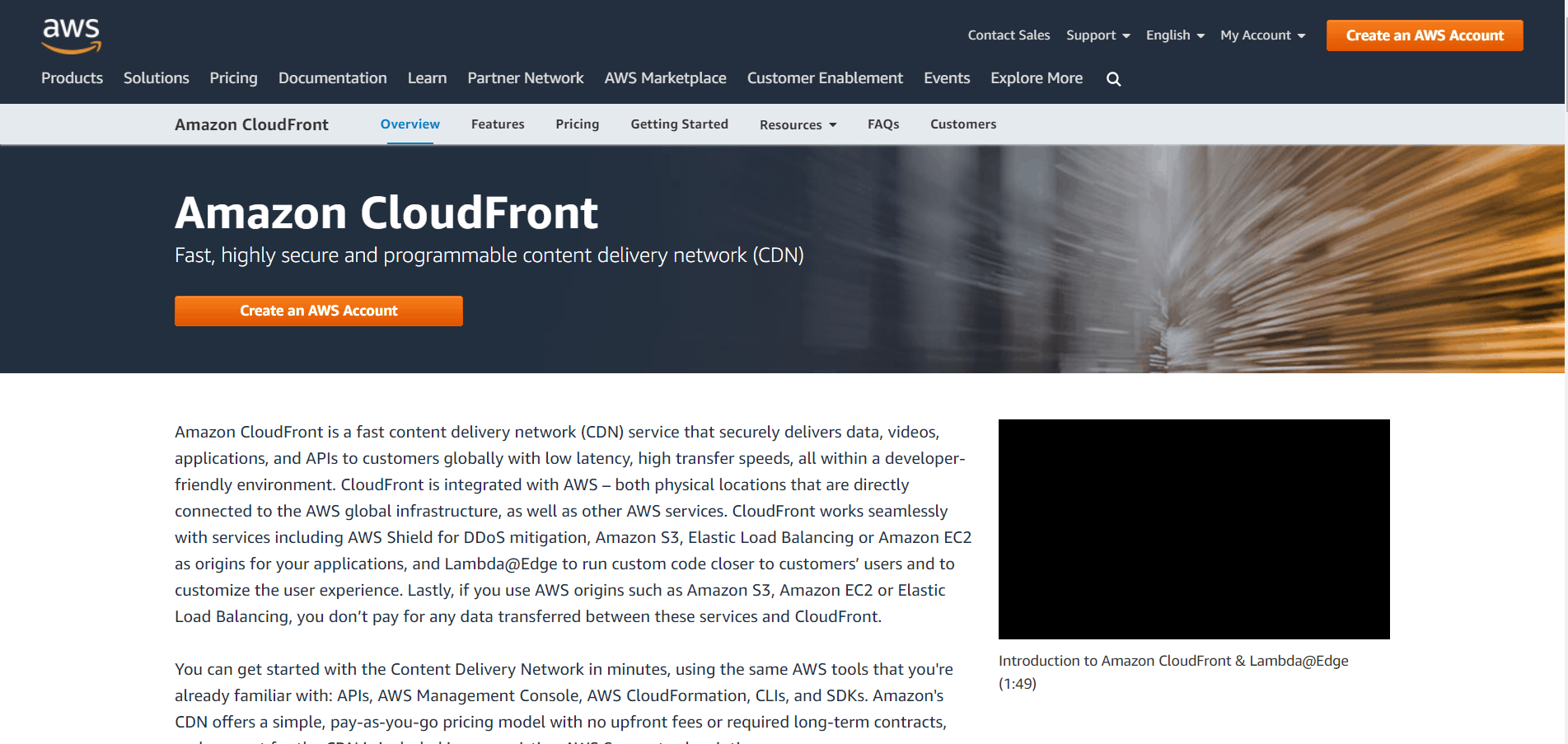 Amazon Cloudfront is the most used CDN service throughout the globe because it is integrated with all the other Amazon Web Services. Amazon CloudFront uses a global network which consists of 179 Edge Locations and 11 Regional Edge Caches in 72 different cities across 33 countries.
Including static asset caching Amazon CloudFront gives you an easy way to distribute content to end-users with low latency, high data transfer speeds. Also, they offer Pay-as-you-go pricing with a 12-month free tier, which makes it the cheapest WordPress CDN plugin so far.
Features of Amazon CloudFront
Protection against Network and Application Layer Attacks
SSL/TLS Encryptions and HTTPS
Increase application availability
Enabling redundancy for origins
Network optimizations for optimal performance
Dynamic or static content
Programmable and DevOps friendly
Cost Effective
Access Control
Pricing of Amazon CloudFront
Amazon Cloudfront offers different prices for each region and traffic type also does not charge a flat fee for all CDN traffic. Customers are charged pay-as-you-go.
Free Tier: 12 month free.
On demand:
Data Transfer Out to Internet (per GB)
Data Transfer Out to Origin (per GB)
HTTP and HTTPS Requests (per 10,000)
Discount pricing: On contact.
CDN77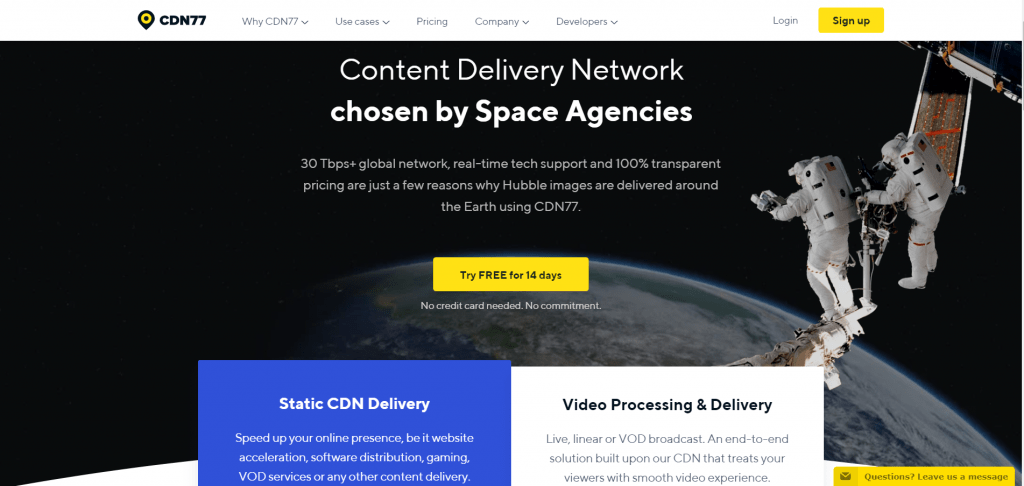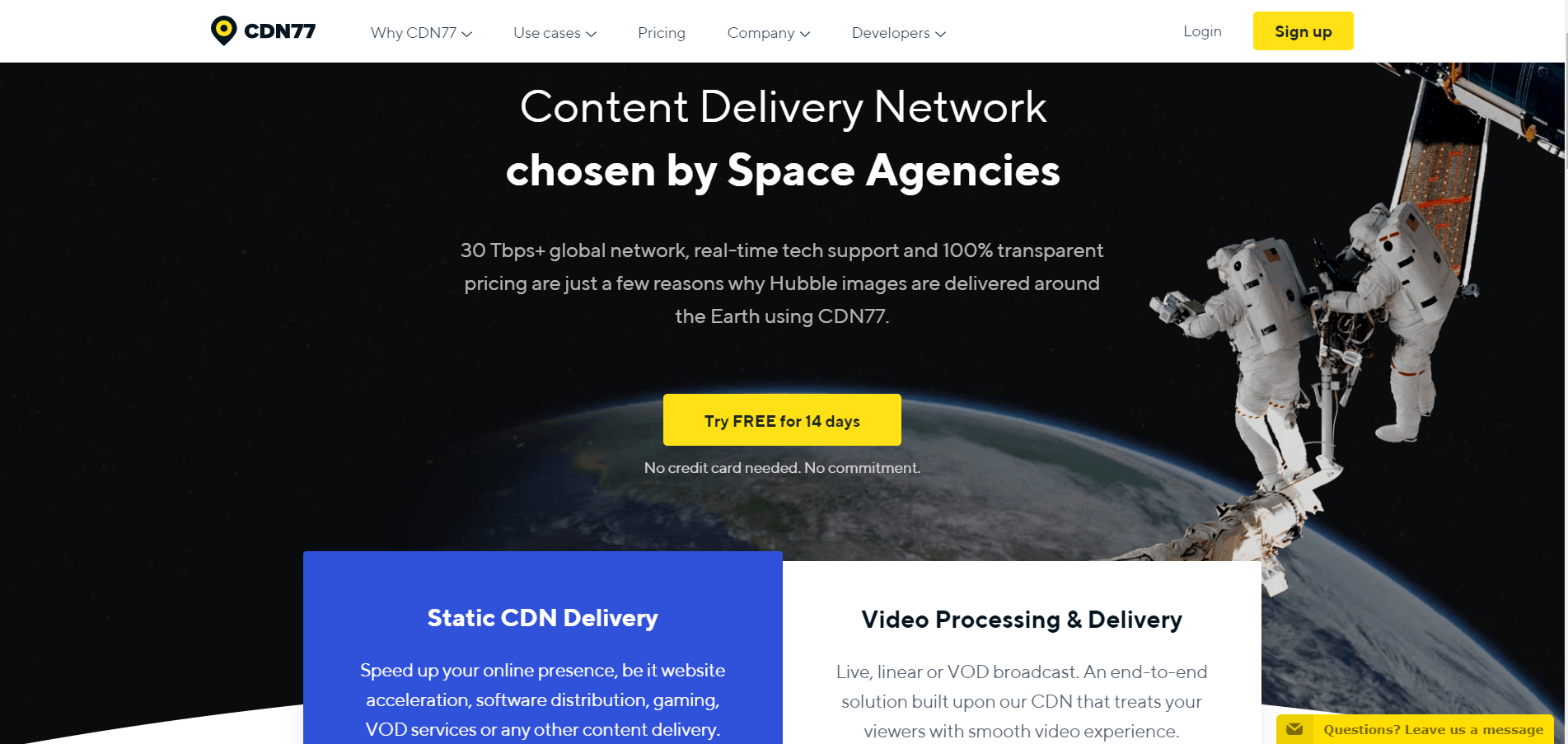 CN77 is a new WordPress CDN plugin in the market but quickly gained popularity in the world of CDN services. Based on your needs, CN77 provides a massive boost in the page loading speed and overall performance with extensive functionalities, low cost, and content delivery speed.
CN77 has 27 data centers located in 23 different countries with no contracts, set-up charges, or application payments. You can get started with the free trial and upgrade to premium plans later from the two different premium pricing options.
Features of CDN77
Use your own custom SSL certificate
DDoS protection
IP/Domain blacklisting
Analytics on real-time bandwidth
24/7 support in real time
Access to 34 data centers
Up-to-the-minute status updates
Backup and server redundancy
User-friendly control panel
Pricing of CDN77
CDN77 comes with two different pricing options: Global flat-rate pricing which is also a monthly plan and Usage-based pricing.
Monthly Plans 6 – 150 TB
Free: Free trial.
6 TB: $199 per GB.
25 TB: $385 per GB.
50 TB: $580 per GB.
100 TB: $990 per GB.
150 TB: $1390 per GB.
Pay As You Go
Asia & Pacific: $0.125per GB
North America & Europe: $0.049 per GB
Latin America: $0.185 per GB
BunnyCDN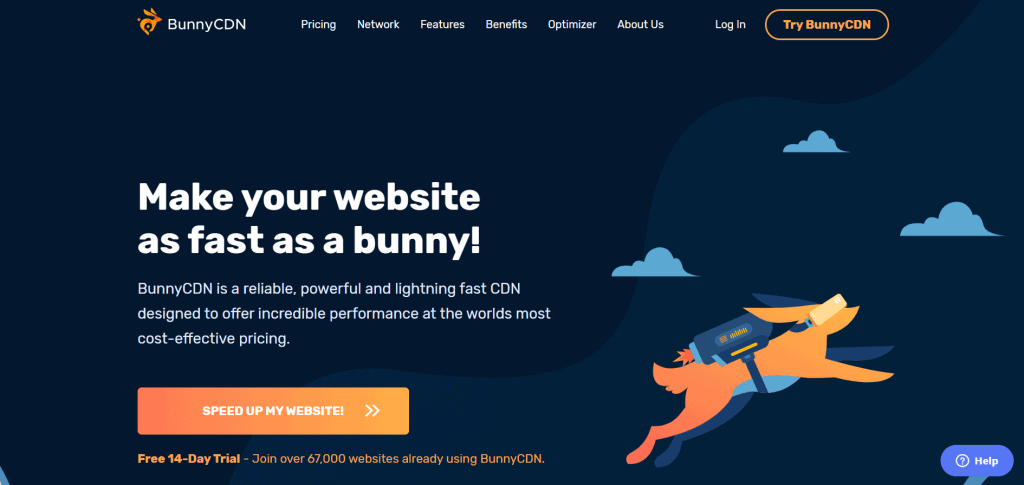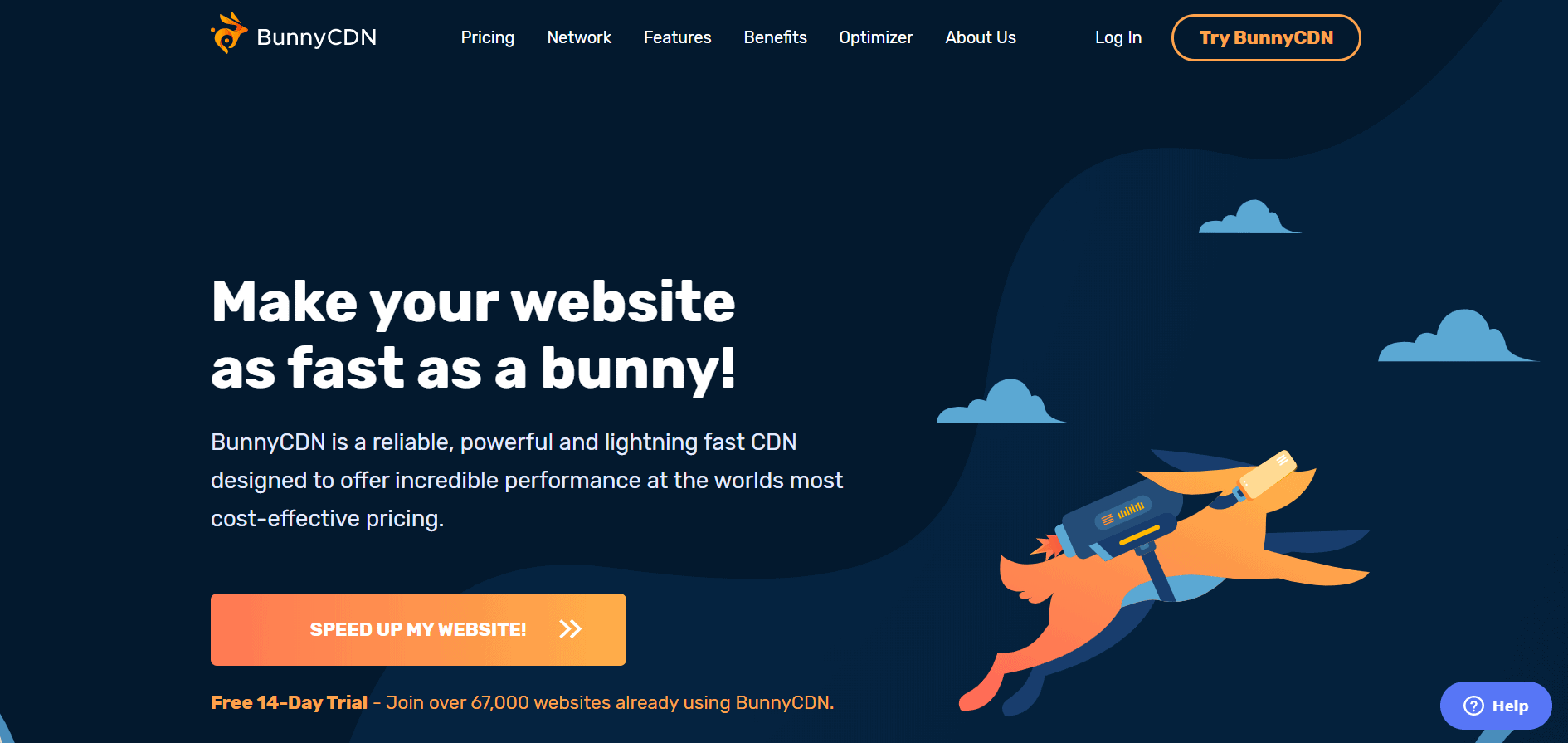 BunnyCDN is the last popular WordPress CDN plugin that offers CDN services all over the world. With Image optimization including Webp image support, real-time traffic monitoring BunnyCDN, all servers are SSD Powered, which ensures millisecond latencies.
BunnyCDN offers a 14 days free trial to try out their CDN service before you start paying for it. However, they have two other different pricing options. Getting started with BunnyCDN is extremely easy, and overall, it's a recommended WordPress CDN service from my site.
Features of BunnyCDN
Bandwidth overdraft protection
Cache query strings
Instant cache purging
Restrict I.P or an entire country
Free one-click Let's Encrypt SSL
40 global data centers
Image optimization including Webp image support
99.99% uptime
Real-time traffic monitoring
Multiple payment option
Pricing of BunnyCDN
BunnyCDN provides two different pricing options completely based on your needs, up to hundreds of petabytes per month.
Standard Tier
Europe & North America: $0.01 per GB per month.
Asia & Oceania: $0.03 per GB per month.
South America: $0.045 per GB per month.
South Africa: $0.06 per GB per month.
Volume Tier
First 500TB: $0.005 per GB per month.
From 500TB-1PB: $0.004 per GB per month.
From 1PB-2PB: $0.003 per GB per month.
From 2PB+: $0.0025 per GB per month.
How to Setup a CDN Plugin in WordPress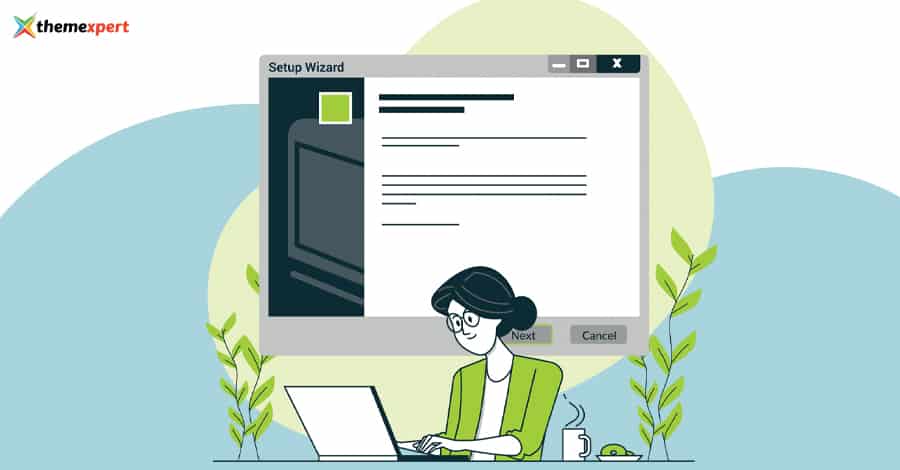 Till now we just know about the best WordPress CDN plugin and their features along with the plugin. But now we are going to know about how to set up a CDN plugin in WordPress. 
Each CDN provider has its own integration method, but thankfully they all support WordPress and make it very easy to integrate. Here we will show you the very popular WordPress CDN plugin Cloudflare setup process. It will be the FREE version of Cloudflare.
Here's is the setup steps,
Create your Cloudflare account.
Add your domain name to Cloudflare.
Check the DNS records of your domain name in Cloudflare.
Point your domain name to Cloudflare nameservers.
Install and activate the official Cloudflare plugin.
Step 1: Create your Cloudflare account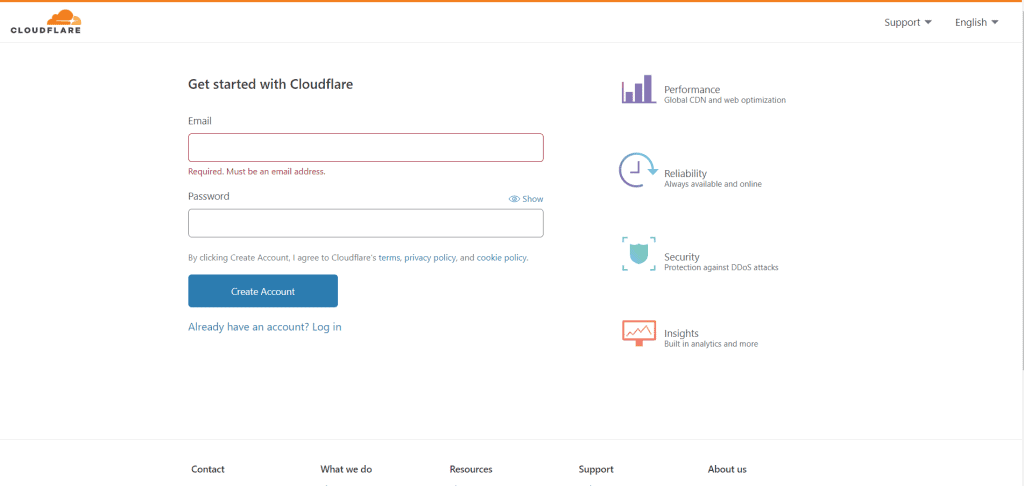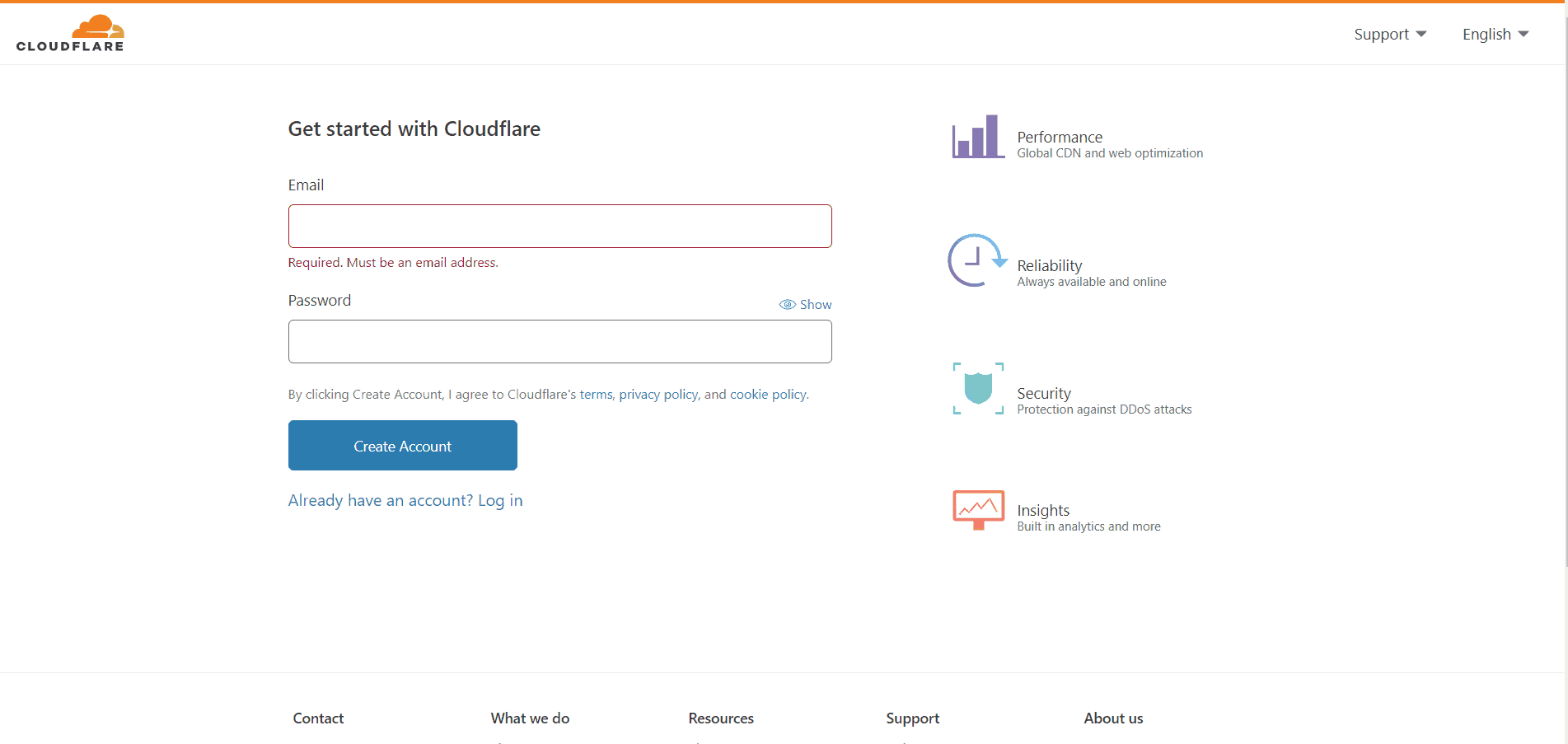 Visit the Cloudflare website and click on the Sign-up link in the top navigation.
Provide your email and password and click the Create Account button.
Step 2: Add your domain name to Cloudflare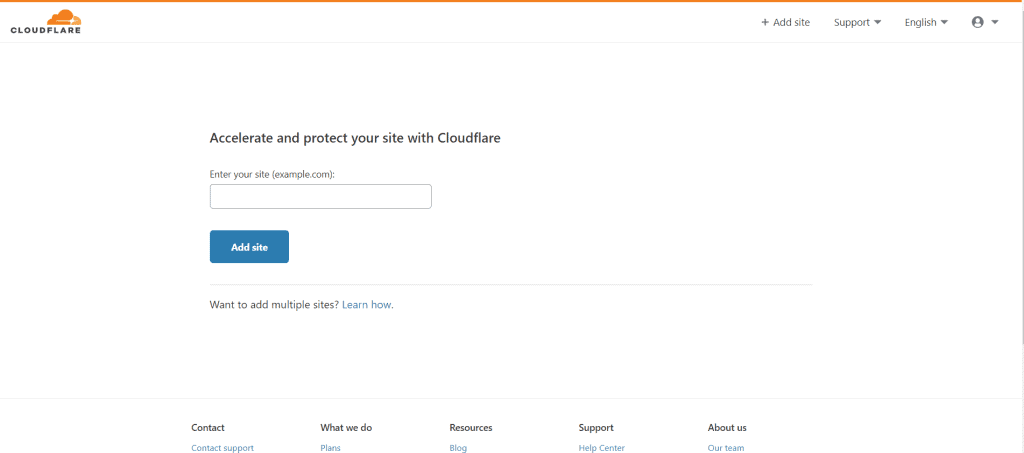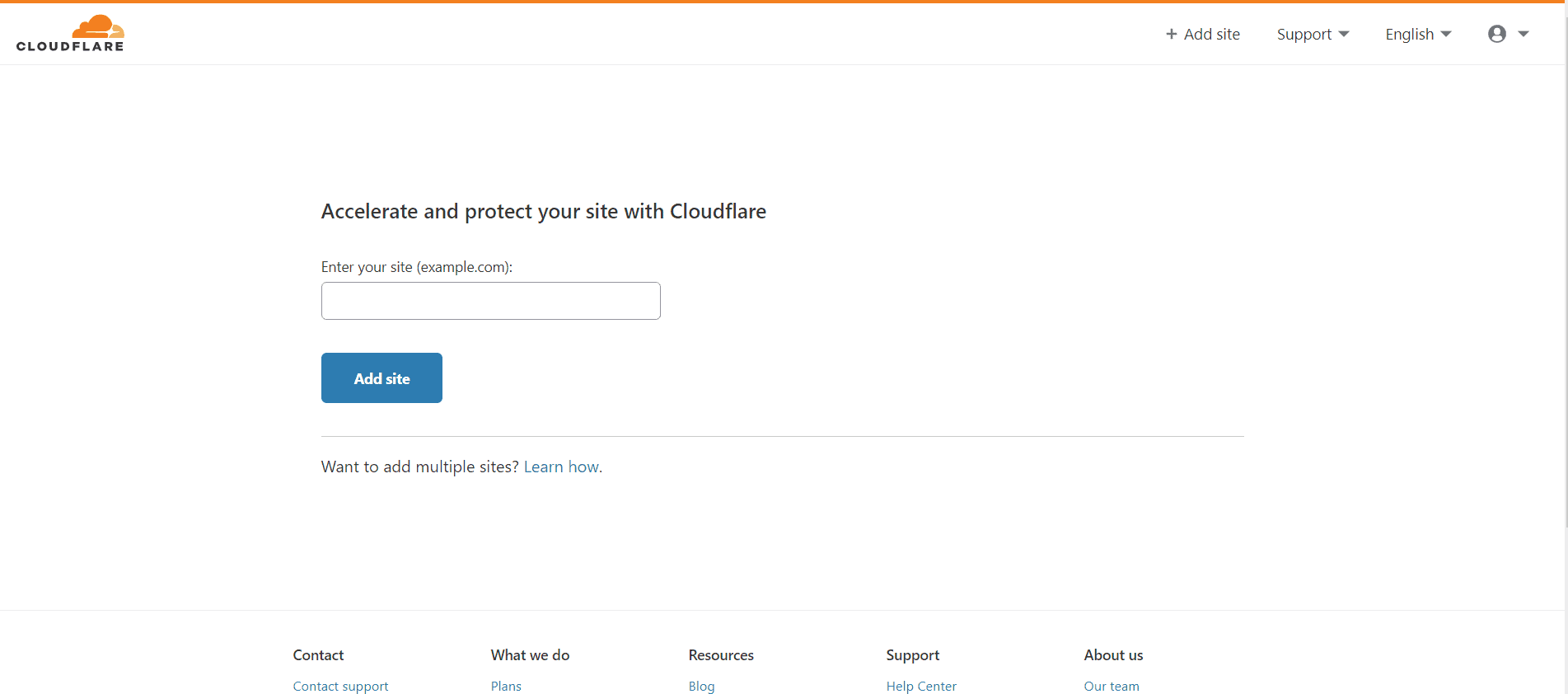 Now you need to add your site. Go to the Cloudflare dashboard and select the +Add Site button.
Enter your website URL and click on the Add Site button to proceed.
Now, select your preferred subscription plan. Here we use the FREE version of Cloudflare.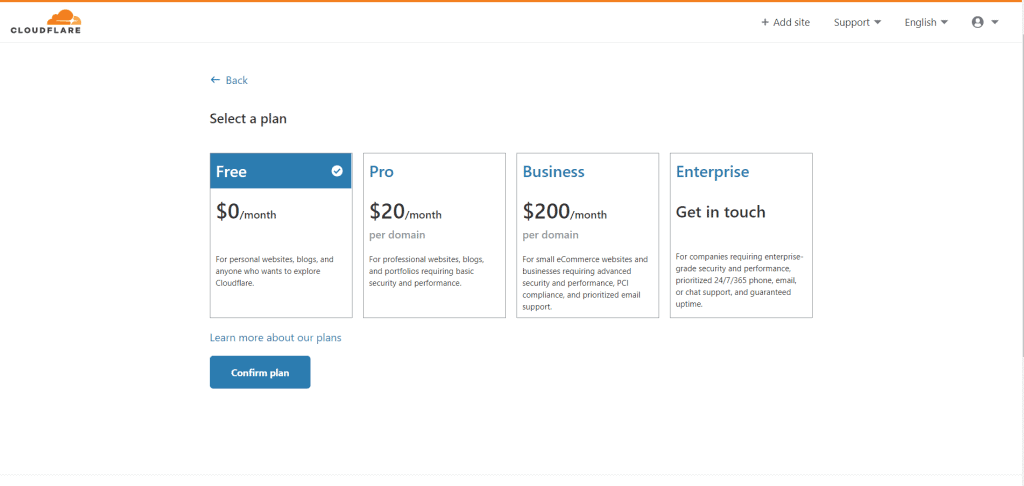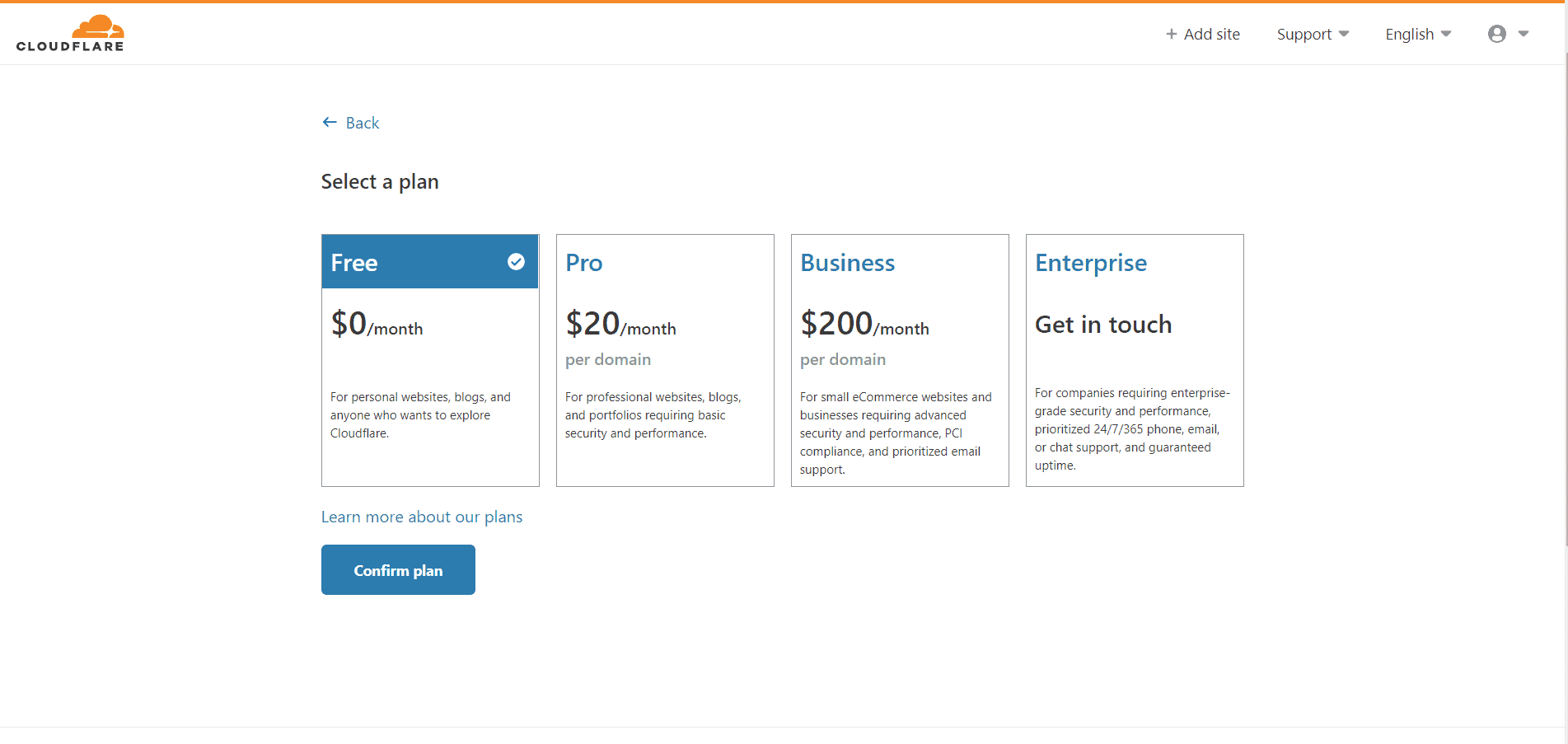 Step 3: Check the DNS records of your domain name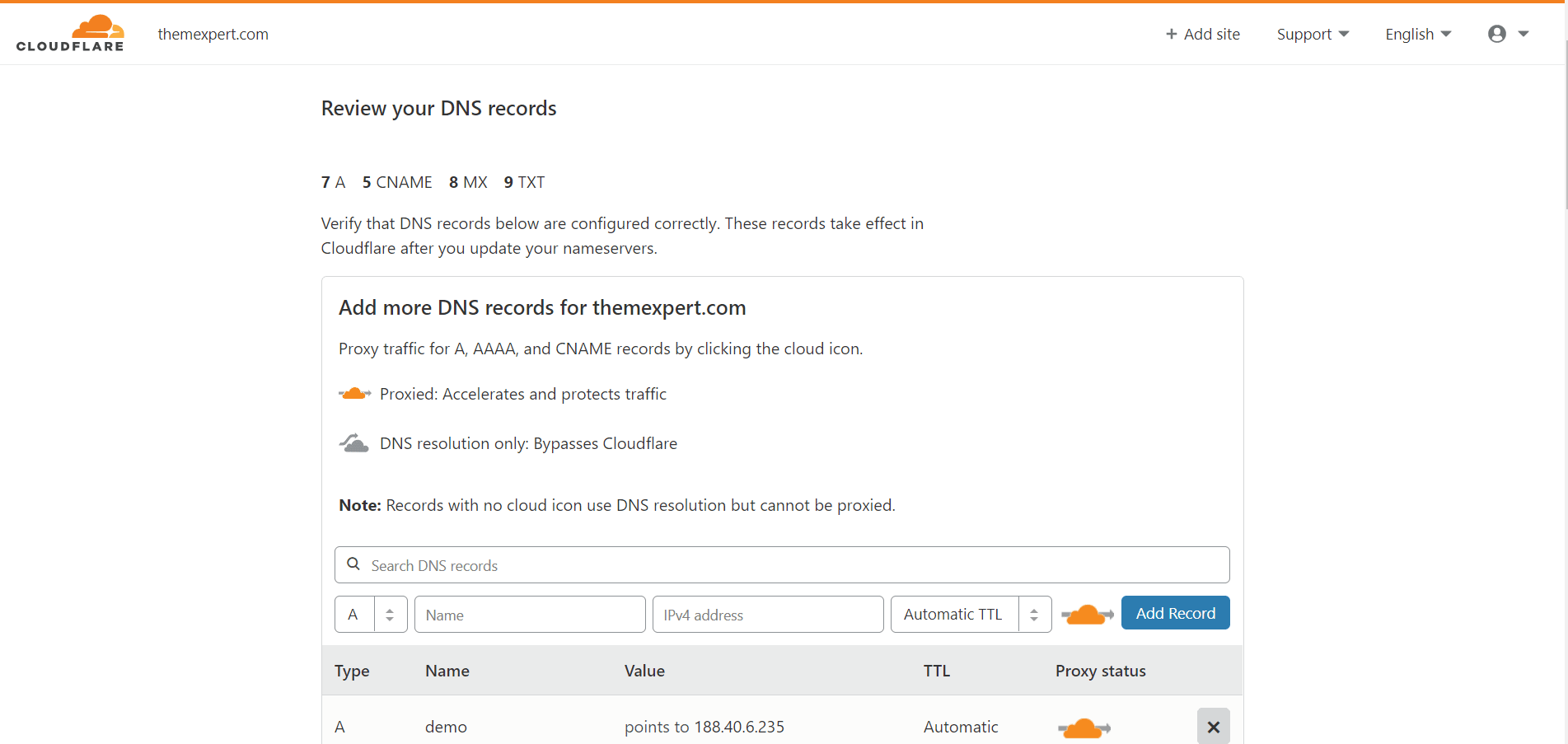 After confirming the subscription plan, the website will scan your DNS record. To activate, simply toggle the cloud to orange.
Press the Continue button to proceed to the next step.
Step 4: Point your domain name to Cloudflare nameservers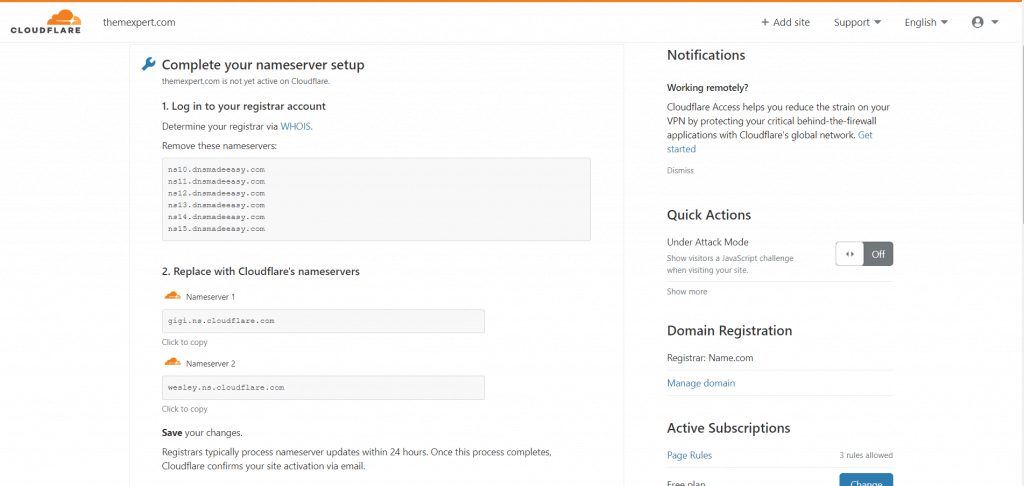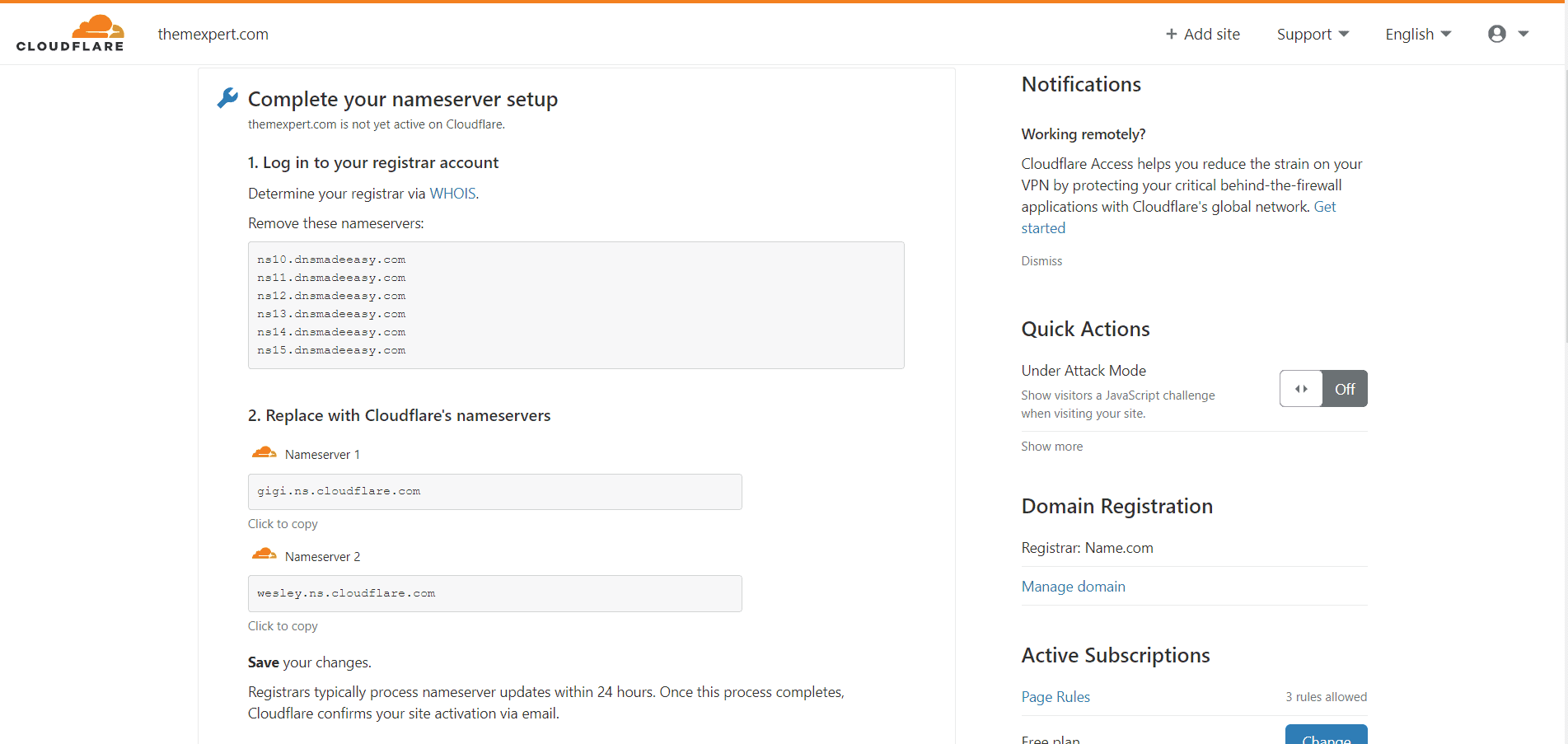 Click on Continue to receive new Nameservers.
Replace your existing Nameservers from the Nameservers provided by Cloudflare and click Continue.
Go back to the Cloudflare page and press the Done, check the nameservers button.
Step 5: Install and activate the official Cloudflare plugin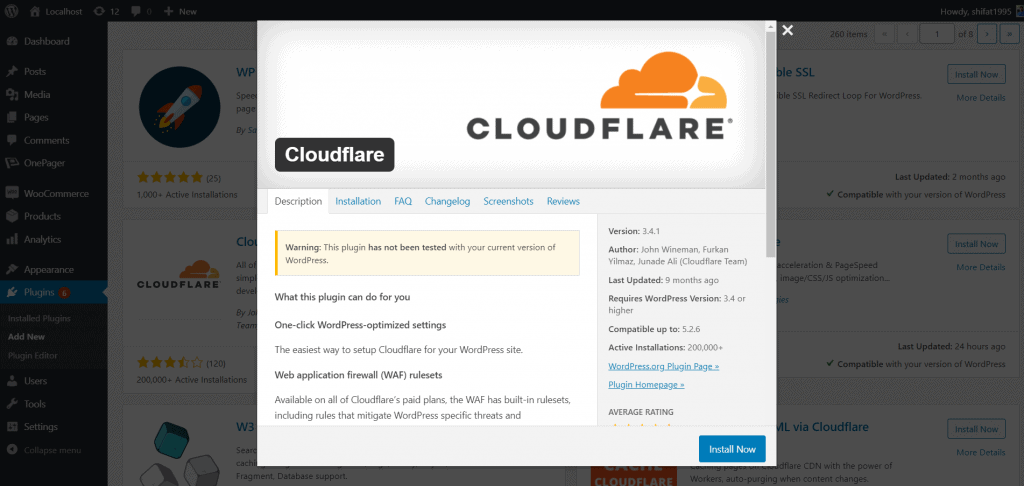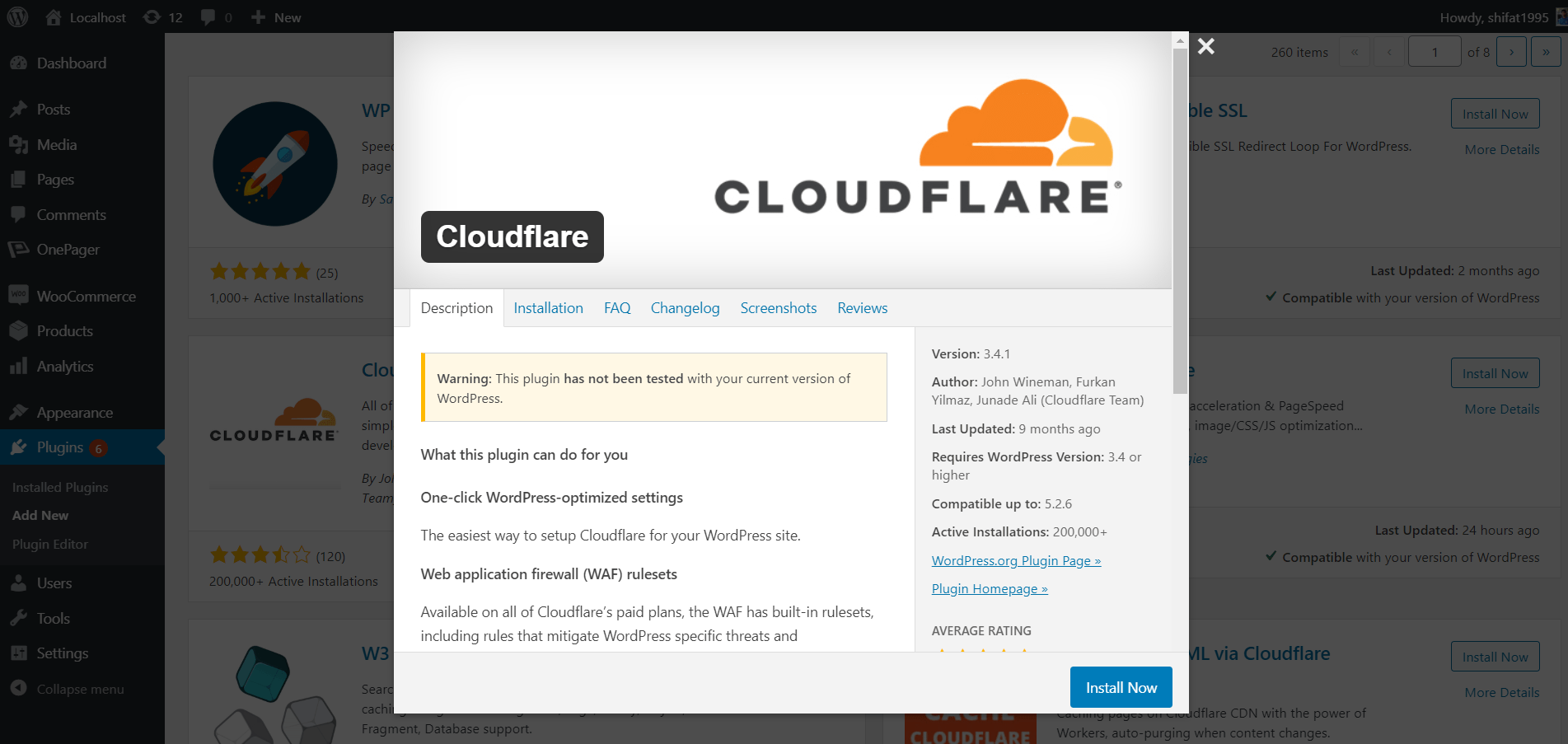 Access your WordPress dashboard Navigate to Plugins -> Add New.
Search for Cloudflare, then install and activate the plugin.
Go to Settings and select Cloudflare.
To log in you need your API key. Select the get your API Key from here option, located below the log in fields.
A window that opens your CloudFlare account will pop up. Go to the API Tokens tab, then, select View from the Global API option.
Enter your Cloudflare password, and then copy the provided API key.
Go back to the plugin's settings page, and paste the key to the login fields.
Then, click Save API Credentials.
That's it! You are done with the official Cloudflare CDN plugin installation and its activation. However, after you log in to the Cloudflare plugin, you will see several settings. Make sure the below three settings,
Optimize Cloudflare for WordPress
Purge Cache
Automatic Cache Management
Wrapping Up
This was the list for the Best WordPress CDN Plugin in 2020 with How to Add Guide. We are trying to cover every best WordPress CDN plugins, which are extremely popular and every possible detail about the setup process. I hope you will enjoy it. Don't forget to share your valuable opinion in the comment section below.