Are you looking for a suitable payment plugin to add to your WordPress website for smooth payment processing? Spot on! You are in the right place.
There are numerous eCommerce plugins in the markets, but you should look for a payment plugin that provides easy online payment processing.
In this blog, I will be discussing some of the best WordPress payment plugins that can provide you with brilliant features and your customers with an amazing user experience.
Features You Should Look For the Best WordPress Payment Plugin
WordPress offers you various free payment plugins. However, I will recommend you not to look for pricing when it comes to payment plugins. Whether you use free WordPress plugins or paid, make sure that it is authentic as payment involves dealing with sensitive customer information.
While choosing a reliable WordPress payment plugin, look for the following features in the plugin you choose.
a. Secure Payment Options
One of the major concerns with online payments is security. Be sure that the plugin you want to choose uses security measures like Secure Customer Authentication (SCA).
b. Multiple Payment Gateways
Choose a plugin that offers various options for your customer to pay. Payment methods such as credit cards, PayPal, internet banking, or Google pay are more feasible for customers.
c. Notifications & Alerts
Email automation with SMS notification allows you and your customer to be updated with purchases and payment processing.
d. Easy Refund Options
Although I hope that you might not have to face many refunds, this is part of the business. Look for a payment plugin that does not charge high fees when you are refunding any amount to the client.
e. Payment Tracking
If your chosen plugin offers you a dashboard to manage ongoing payment and customer information, it will be really helpful for you.
Keeping the above-mentioned features in mind, let's check out some of the best payment plugins for WordPress in 2022.
1. WPSmartPay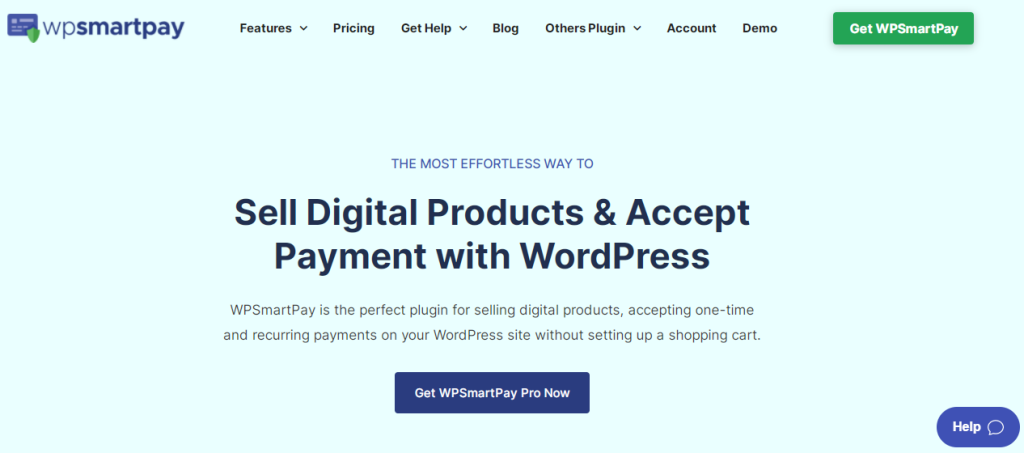 WPSmartPay, with its name, is really a smart payment option and number one on our list. It is a simple WP plugin for selling digital products, accepting one-time, recurring & custom payments for services or donations purposes. Business-owners who run eCommerce businesses on WordPress websites can receive payments from various payment gateways using WPSmartPay.
The plugin connects users with their desired gateways and enables the admin to receive payments on the go. There is no need to add shopping carts with it. Customers can easily make a one-time payment or recurring payments with this plugin.
With just three simple steps, you can now start receiving your online payments.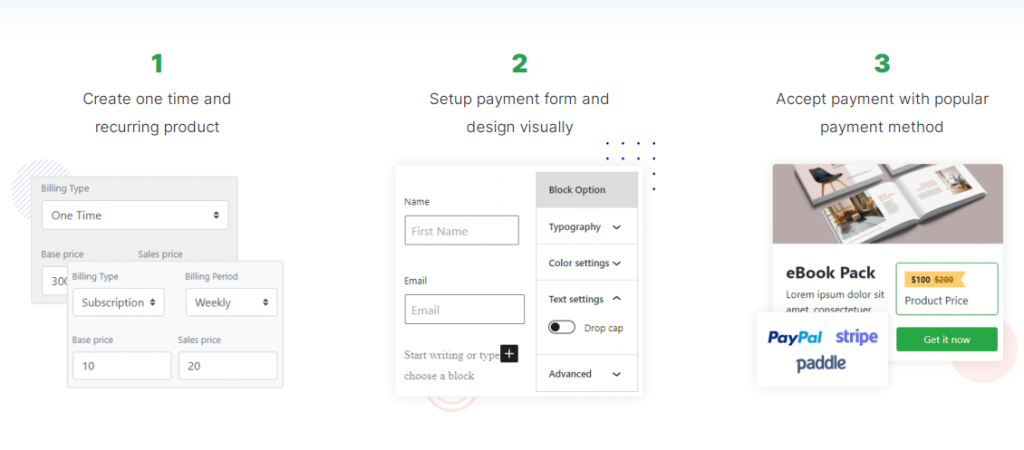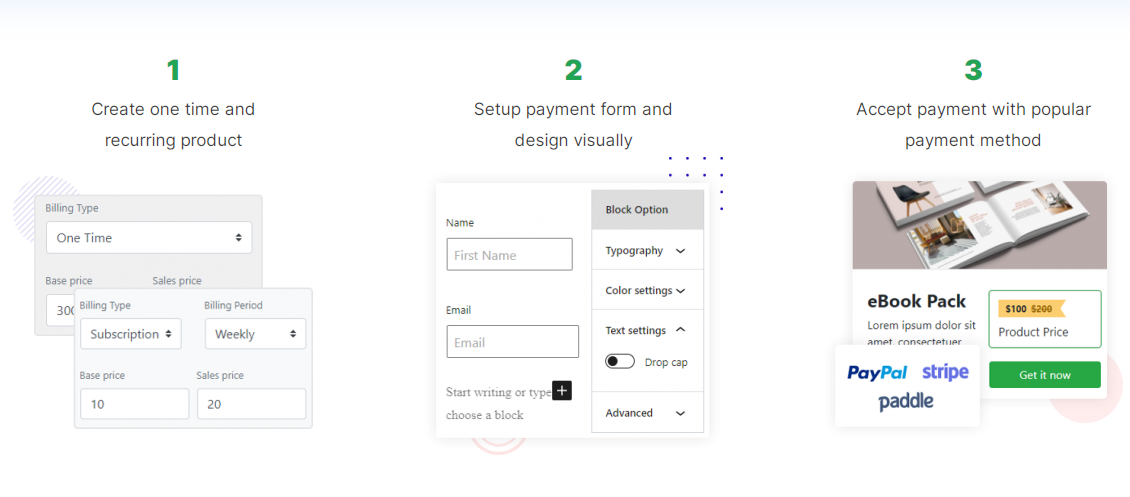 More Amazing Features
● The plugin is compatible with popular builders like elementor, OXYGEN, visual composer, etc.
● Drag and drop approach to make payment forms simple.
● Accepts payments via PayPal, Stripe, Paddle, etc.
● Comes with a dashboard facility for both customers and admins.
● Easy coupon creations for discounts and custom payments.
Pricing
It starts from $99 per year.
2. WooCommerce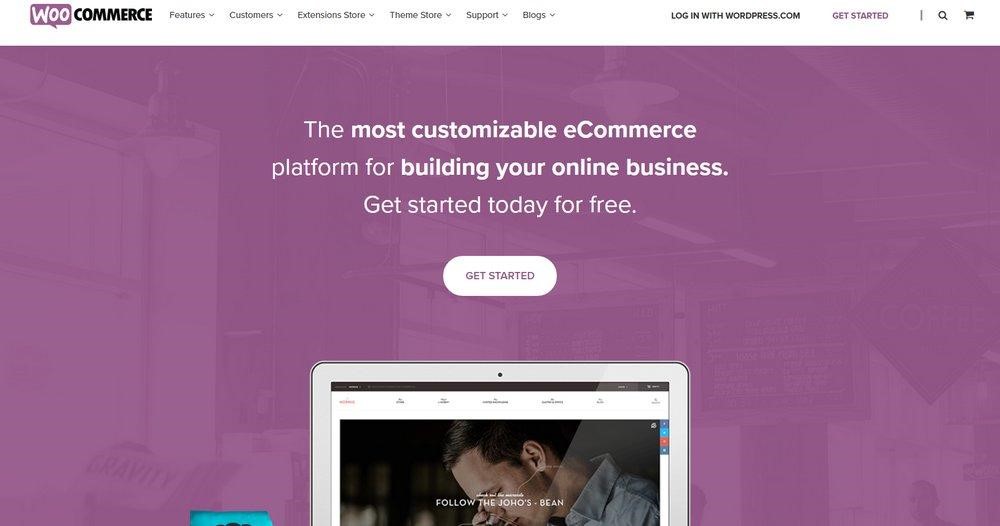 As analyzed by assignment help UK, WooCommerce is one of the most popular payment plugins used for WordPress websites. Along with your CMS, it helps you build customized online stores. The plugin itself has numerous add-ons which can be used for various functions like invoice generations, payment processing, etc.
Features
● Include shipping options, taxes, and more.
● Stripe, PayPal, and Square integrations are available for free.
● Ability to sell both physical and digital products online.
● Easily find themes that support the plugin.
● Supports subscriptions, downloads, appointments, and more.
Pricing
It is Free to use.
3. WPForms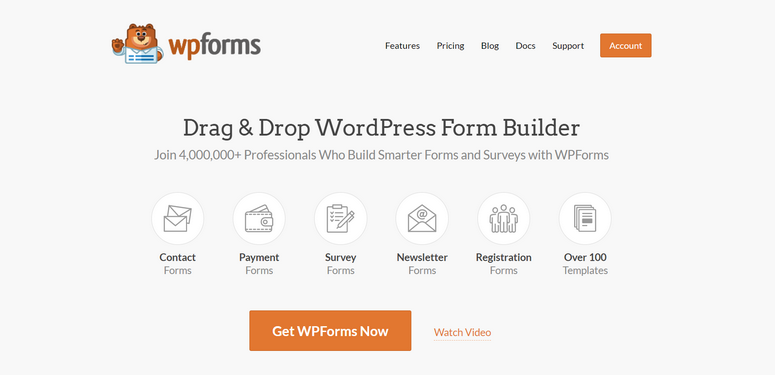 If you are a beginner, WPForms is the most suitable contact form plugin for you. With the help of this amazing yet simple plugin, you can create various forms including, registration, payment and booking forms.
The plugin provides you with built-in templates and a drag-drop option from the builder with which you can set up your payment form quickly. It is advisable for beginners as it does not require any coding or typical scripts.
Features
● Customized template for making payment forms.
● Single-click payment gateways.
● Automated email notifications for both customers and admin.
● Catalog formation for dynamic pricing.
● Multiple payment gateways, including PayPal, Authorize.net and Stripe.
● Easy customer tracking and order management.
● Built-in protections with anti-spam software.
Pricing
The free version comes with other form options, but for payment integration, the premium version is required that can cost $39.50 to $299.50 annually.
4. WP Simple Pay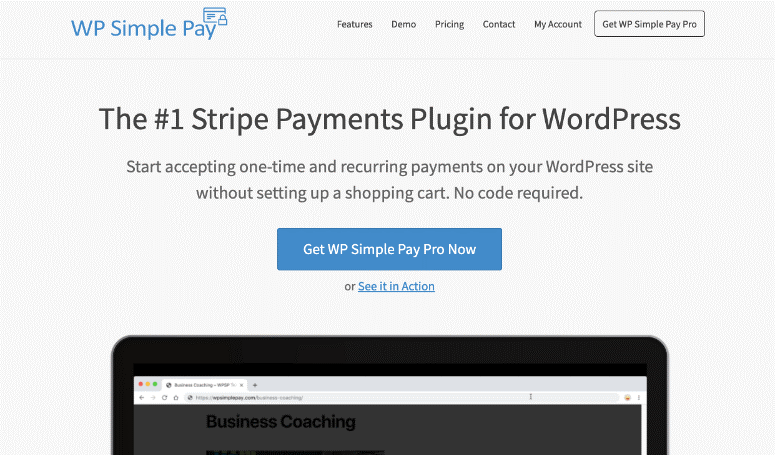 While searching to do my essay, I found this premium WordPress Stripe payment plugin that allows you to accept one-time and recurring payments without even adding a code.
All your customer has to do is to sign up for choosing a custom amount or any recurring payment. Along with that, your customer can also do it for subscriptions and installments.
This plugin has a trial account as well, where you can charge an initial setup fee.
Features
● It gives you options to make discount codes of percentage or on a specific amount.
● Works amazingly for donations and all types of products.
● Secure payment authenticated by SCA.
● Well optimized for various devices.
● Offers you trial periods, subscriptions, and installment plans.
● Drag-drop payment options with custom fields.
Pricing
With 14 days risk-free money-back guarantee, the plugin is available for you for $99.50 – $299.50 per year.
5. PayPal Plus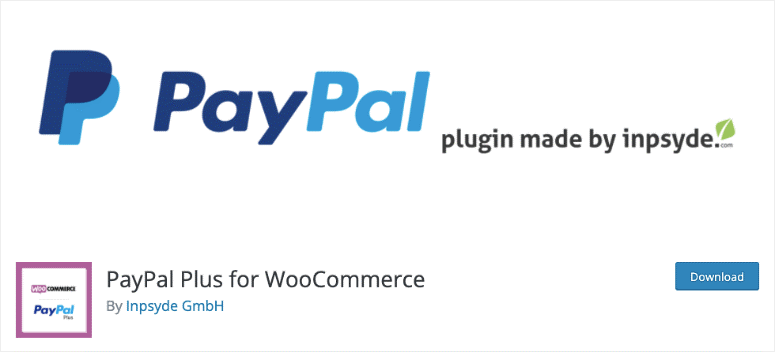 PayPal Plus is a free payment plugin for WordPress websites, and one of the most popular plugins. All you need to do is to integrate it with your PayPal account and receive payment from your customers via four payment methods into your PayPal account.
Payment methods supported by PayPal Plus include debit card, credit card, pay upon invoice. It gives you express checkout options from where you can credit the payment to your PayPal account directly.
Features
● Various payment methods.
● Vendor protection.
● PCI compliant.
● No signup is required.
● Express payment checkout.
Pricing
Free of cost.
Choosing The Best Payment Plugin
Well, with the list above for the best WordPress payment plugins, it might be a bit easier for you to opt for a plugin. While choosing a payment plugin, first make your priority list and check for the features available accordingly with the plugin you are going to opt for.
We hope that this list has provided you with some of the best plugins to make online payments easy and secure.
Author Bio
Claudia Jeffrey is currently working as a content strategist at Crowd Writer, where students look to buy dissertations online. She has a great interest in reading and writing blog articles. Claudia has also worked as an eCommerce Specialist at various firms. She loves to travel and visit new places.