Are you planning to start a new blog? Need help figuring out where to start? I know several questions are generating in your mind but don't worry; we are here to help you.
Among all the available options on the internet, WordPress and Blogger stand out as the two most popular platforms for creating blogs. WordPress is a Content Management System (CMS) with everything you need to build a website. On the other hand, Blogger is an easy-to-use service that lets you make a blog and post it online immediately. Before choosing one, you should know what makes each unique.
In this article, we'll compare WordPress and Blogger side by side and show you the main differences with pros and cons. Our goal is to help you to determine which platform is best for you.
Read also: Squarespace vs WordPress: Which One is the Best Pick in 2023?
WordPress Overview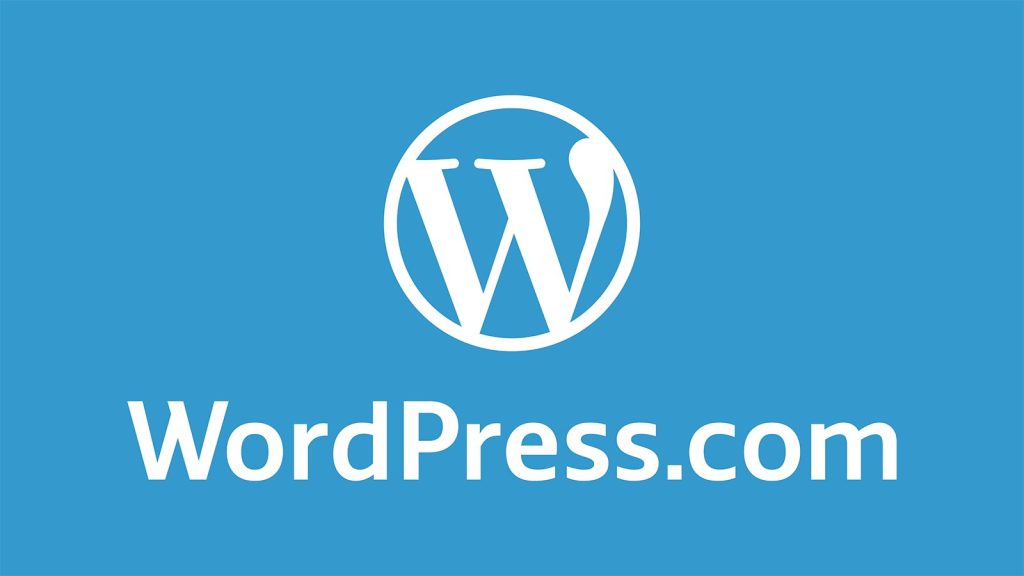 WordPress is by far the most popular CMS in the industry. This CMS was founded in 2003 and still powering over 30 million websites around the globe. An open-source platform for both individuals and organizations that anyone can use for free.
By the way, there are two versions of WordPress: WordPress.com and WordPress.org. The first is a hosted solution, and the second is an open-source solution that you must host yourself.
To start a WordPress blog, you must buy a hosting plan and a domain name. There are a lot of excellent WordPress hosting services out on the market. It's a bit complex to install at first, but, it is simple with tons of user-friendly articles and tutorials on youtube or other sites.
Blogger Overview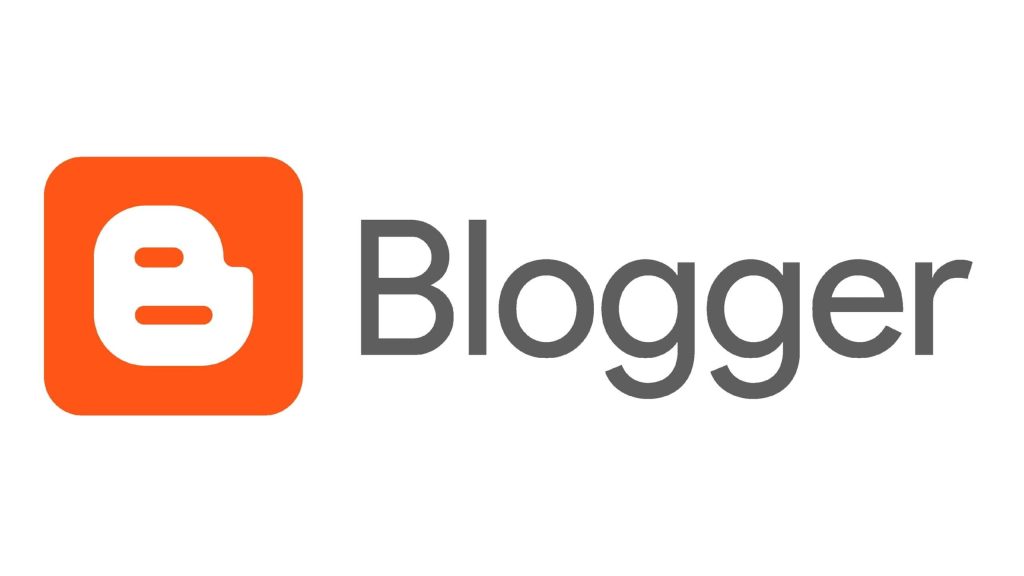 It's hard to believe that Blogger came before WordPress. A company named Pyra Labs sold 'blogger' to Google on August 23, 1999. In 2003. And Google is still powering this product till now.
Blogger is a free blogging platform that makes it easy for people who aren't tech-savvy to make a blog. All you need to add Blogger to your site is a Google account. Each user can end up to 100 blogs,
In addition, a writer has no limits on how many blog posts they can make. But the number of static pages that can be made can't be more than 20.
WordPress vs Blogger: 8 Key Considerations
We've gone over the introduction above; here are eight key facts you should consider before choosing between WordPress vs Bloggers.
Simplicity
WordPress
WordPress is making a lot of progress to ensure that its platform is easy for beginners. Although it is beginner-friendly, it takes time to learn WordPress. Even before you can publish the first post, WordPress needs to be set up correctly.
However, setting up and configuring WordPress can be a little tricky, but once it's up and running, you'll find that it's easy to use and very responsive. You can help yourself by watching Youtube installation tutorial.
Or
Check out: How To Install WordPress On Localhost
Blogger
Blogger is easy to use like snap; all you need to start a blog is a Google account. After signing in, you will go through a three-step process to help you set up your first blog.
With Blogger, you can post multimedia content like blog posts or GIFs to attract readers and grow your brand without worrying about site maintenance or paying for anything other than a custom domain.
Ownership and Control
WordPress
WordPress is an open-source platform, meaning you or anyone else can have it for free. Here, When content you create, it means it's completely yours. The only policy you need to be concerned about is web hosting. From the very moment you start hosting a site, you feel like it's yours.
However, when you use WordPress for your site and blog, you are eligible to own all the data. You can export, edit, delete or trash data anytime you want. There are also options for backing up data. Since you own the WordPress installation on your site, you have full control over your blog.
Blogger
As we learned earlier in this article, Google owns Blogger. It's very reliable and a great way to get a blog started. It also has enough features that it's not hard to publish posts.
Since Google takes the ownership means, there is a catch. It may permanently shut down your blog or delete it whenever it wants. You are bound to their Terms and Conditions. Many bloggers have faced the nightmare of not being able to access their blogs after they reportedly violated some Google policies.
Google has also been known to drop projects or employees in the middle of their work. Think about the last report that said about 10,000 "poor-performing" employees were listed to be fired next 2023.
Design (Themes and Templates)
WordPress Themes
WordPress is well-known for its ability to give users complete control of the platform. Even if you are using WordPress.com, you have more functionality than Blogger.
However, WordPress has the largest collection of third-party extensions compared to any other platform. and the official plugin directory has more than 55,000 free plug-ins.
Many WordPress themes come with a drag-and-drop editor, multiple layout options, sliders, photo galleries, and a ton of other features. But if you want to change your design, even more, you can add a plug-in that lets you visually move things around.
Blogger Templates
Blogger offers some customization experience. It has more than 100 different template designs, some of which have different color schemes. Once you choose a template, you only have a few tools to change things about it, like the colors and layout.
Even though the customization options that come with Blogger are user-friendly and relatively useful, they can't relate to WordPress.
 The comparison summary ends with the line that Blogger falls way to compete with WordPress in the themes and template department.
Content Management
WordPress
WordPress was built with blogging in mind. Every WordPress site includes commenting abilities, plus helpful plugins to achieve creative, content-heavy blogs.
WordPress also lets serious bloggers who want to design their own look access HTML directly, which Squarespace doesn't do. Since the website platform lets you use plugins, you probably won't need to go into the code very often, but it's there if you need it.
Blogger
As its name already suggests, Blogger is made for blogging. So it makes sense that content management is done right. And it's true. Google made it easy to make your first post and keep track of it.
To start a blog, all you have to do is sign in with your Google account. The simple text editor can make it easier for you to blog (Like Google docs and MS Word). You can also use Blogger to add pictures, videos, and files to your blogs.
With Blogger, you can also use labels to sort your posts into different groups and schedule them.
Search Engine Optimization
WordPress
Whenever you are down to the CMS, there is no other best option than WordPress. Apart from content, you will avail the feature to add media files such as images, videos, PDF files, among others, formatting video files, add text and many more.
But since WordPress lets you add themes or plug-ins, you can change both the editor and the media management system to suit your needs. There are a lot of free and paid plugins that let you add things right to the editor and change how the Media Library is set up you like.
Check out the Best WooCommerce SEO Plug-in in 2022
Customer support
WordPress
Even though WordPress doesn't have its own customer agents, but the community is very active. Also, there is a support forum where you can make queries and share tips with other members.
But if you pay for WordPress products, you can get even more better support from their creators. You can also get live support from the company that hosts your site.
You can also find the answers you need in thousands of tutorials, message boards, videos, and other online communities. You won't have to look around for long to find help with any portion of your site.
Blogger
Google doesn't offer one-on-one support for Blogger users because the platform is free.
For your reading preferences, they have built fundamental documentation. There is also a community forum where you can ask questions and get answers from other users, as well as a help center where you can find tutorials and other important information. All of these supports are accessible from Blogger dashboard.
Pros and Cons
WordPress
Pros
You own all of your content and have full control over it.
You can use any theme or plugin you want.
There is an extensive quality full collection of plugins, themes, extensions, etc. (both free and paid)
Multiple optimization options for speed and SEO
Integration with extra services such as LMS, CRM, and eCommerce
There are regular updates for WordPress installation, Themes, and plugins.
Vibrant Community
Cons
The continuous changes need you to update WordPress often.
Starting up a WordPress site typically requires a small monetary investment.
Using plug-ins have security issues in minimalistic cases.
It's hard to choose the suitable from so many options.
WordPress Hosting may be pricey. Also, their Domain name, hosting, premium theme, premium plugins require some money.
Blogger
Pros
Ideal for beginners or those wanting to experiment
Low barrier to entry
No installation or setup necessary
There are no ads unless you activate Google Ads (optional)
Decent security provided by the platform
Dedicated support from the Blogger team
Integrates with Google Analytics and Google Search Console
Cons
It is not suitable for Professional sites
Support is limited and the future of Blogger is uncertain.
You don't own your content on Blogger.
There are limited choices for design templates
Import/Export is cumbersome with Blogger
There is no support contact for Blogger
Pricing
WordPress
| | |
| --- | --- |
| Free | $0 |
| Personal (Best for Personal Use) | $4 per month(billed annually) or $9 month-to-month |
| Premium (Best for Freelancers) | $8 per month(billed annually) or $18 month-to-month |
| Business (Best for Small Businesses) | $25 per month(billed annually) or $40 month-to-month |
| Enterprise (Best for Online Stores) | $45 per month(billed annually) or $70 month-to-month |
Blogger
Blogger is a free blogging platform that has everything you need to make a blog quickly and publishable. Hosting, an SSL certificate, and templates you can get just free of cost. If you're happy to use a Blogspot subdomain, you don't even have to pay to register your domain.
But if you are not comfortable with the default domain name, you can buy custom domain name. You can buy it from Google Domains, which you can access through the settings for your Blogger platform.
While Blogger is free, it does lack features to make your blog successful.
WordPress vs Blogger: Which One Is Ideal For You?
So, which blogging platform is better? Well, a lot of variables that can make your decision fluent, we went over above.
But if you still have the confusion then here's a quick recap of every category analyzed in this article and its winner:
Simplicity – Blogger
Ownership and Control – WordPress
Design – WordPress
Content Management (CMS) – WordPress
SEO – WordPress
Customer Support – WordPress
To sum up, Blogger is an easy way for newbies to start a personal blog, while WordPress is best for blog owners who want the most flexibility, designs, scalability, ownership and customer support.
So, which is your option, WordPress or Blogger? Let us know your thoughts in the comments section below.