Switch - One Page WordPress Theme
Grow your business with our free one page WordPress theme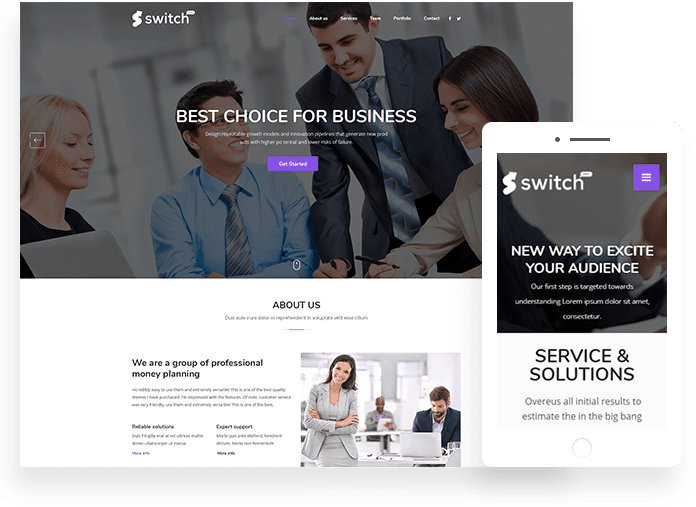 Theme Features At a glance
Customize Everything with Array of Design Options
There is no design limitation in switch, you can give any shape you want.Try altering the settings to build your perfect site.
The blog layout of switch made in a way so that your readers get the feeling which they crave for in your site. You don't need to go through difficult procudures. All the font, typography, section and everything is optimized in perfect way. Your readers will love it.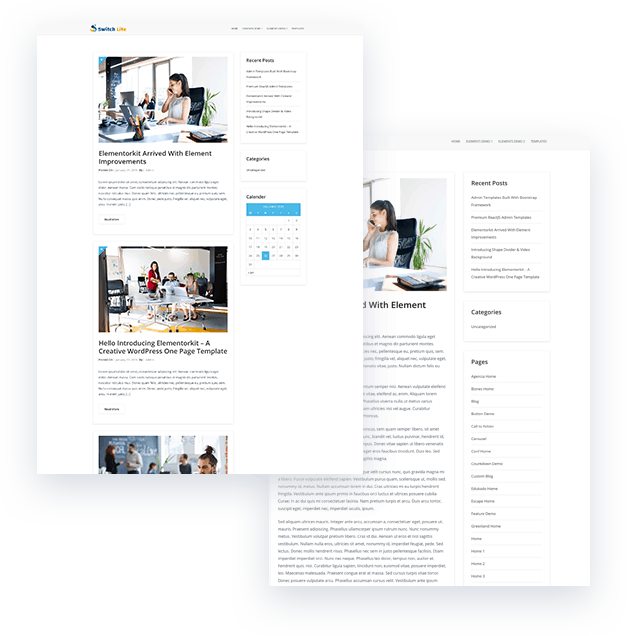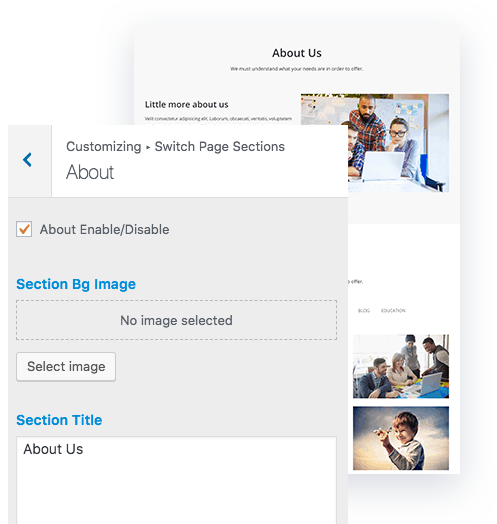 Describe all about your company, your company history and the story behind your succes in the about section of switch. Let everyone know about you. About us section is very simple yet eye catching, it will highlight your story very well.
Make magnificent portfolio section which will gurantedly catch the eye sight of viewers with switch light. showcase your products or services to make more money. The style and animation in portfolio section is put in a way that, it will have no impact on performance, yet present your images beautifully.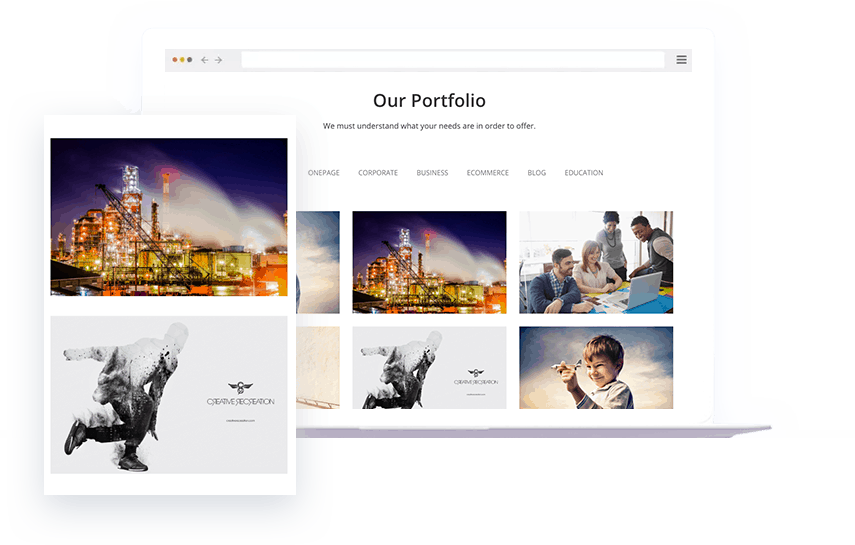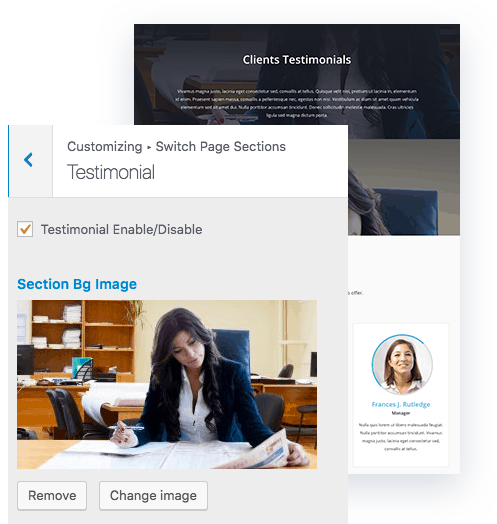 Testimonial - Strength Of Your Service
Let your viewers know what your clients say about you. Show the testimonials of your clients in your site in an outstanding way with switch. No harder configuration just simple settings to make your fantastic testimonial section.
Harness The Full Power of WidgetKit
Enhance your web design capabilities WidgetKit's powerful add-ons and page template for Elementor page builder. Swiss Army Knife for Elementor Page Builder
Everything a Theme Should Be (And Much
More)