In the past few decades, designers only focus on perfecting the UI and UX of their creations. A happy visitor is a potential lead, and a person satisfied with the design is a returning customer. It's as simple as that.
But, creating quality user interfaces is not as simple as it might seem. There are several things that designers must do to offer the most user-friendly interface to the target audience.
Forrester says it best – "Better UI could raise your website's conversion rate by 200%".
This makes it a no-brainer for designers – they simply must work on improving the interface. Poor interface leads to terrible results and a site that people dislike. Great interface leads to more visitors, better word of mouth, and overall better results.
In this blog, we will talk about UI design best practices and how to use UI design to improve your website pages. However, if you are unsure of your technical skills, you should expand your team and hire UI UX designer that can enhance your business
First Things First: Understanding UI Design
To implement UI strategies into your design, you need to understand what the user interface means first. According to Maze, a brilliant service for user testing solutions, UI designers work to figure out the behaviors and interactions of users with products. This is how their guide on what is UI design defines this:
"UI design is about the stylistic choices a designer makes when creating a product, e.g., an image, button, menu bar, or footer".
This is why testing is essential at any stage of the design process. With the data gathered through such testing, designers can make informed decisions about stylistic choices.
So, here it is – the list of tips that could take your design in the right direction.
1. Consider the three main UI design components
Before you start crafting your design strategy, you need to consider the three main components that make UI design. These are:
Visual design
Appearance is crucial when it comes to design. No matter how unfair this sounds, people will judge the book by its cover when it comes to your website appearance. Quality visual design improves the overall website value tremendously. If you fail to do this part right, you cannot expect high success with UI.
This makes it highly important for marketers and designers to create the kind of content that captivates the audience. Creating different types of visual content is always a great idea, especially if you follow the current trends in the industry.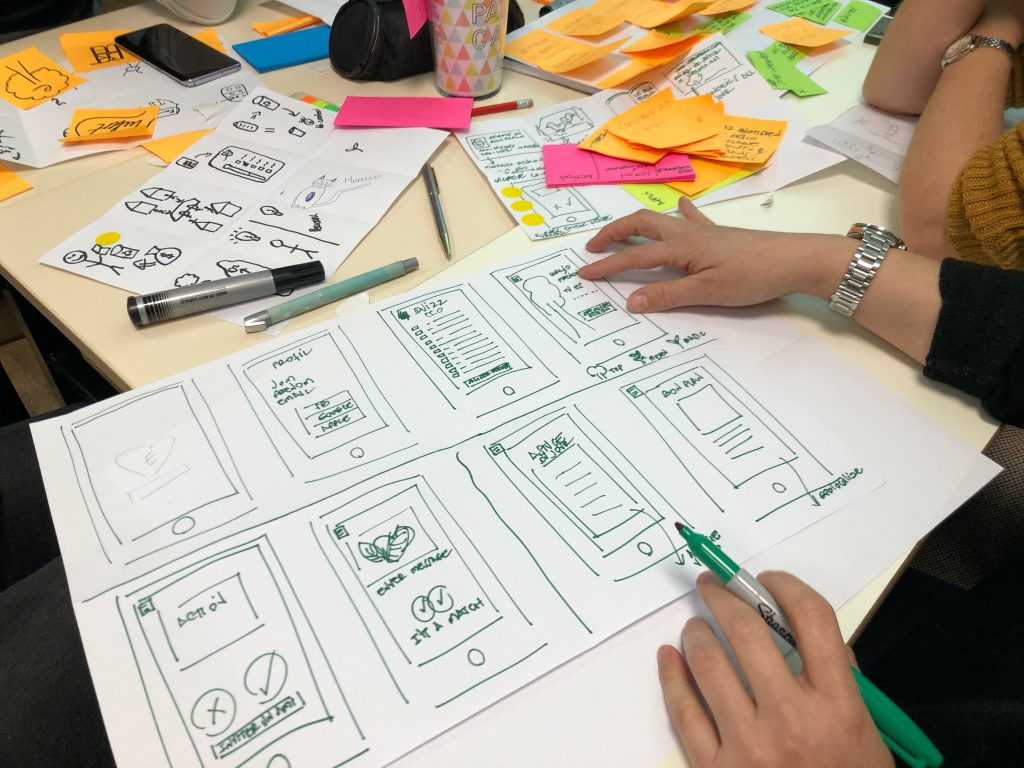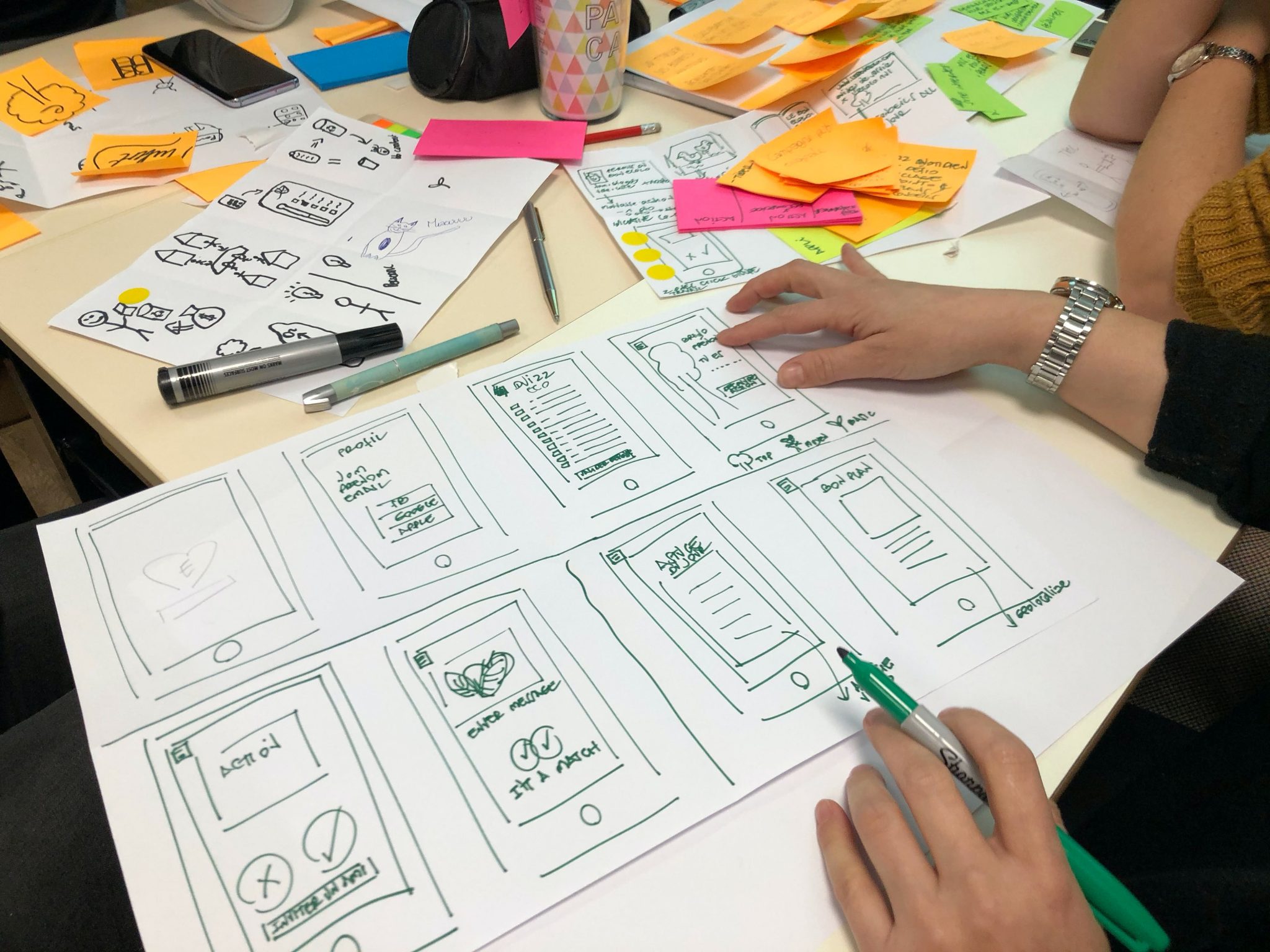 For example, one extremely popular type of visual content is infographics. They are a great way to visualize the key data and present it to users in a creative way. Thankfully, with infographic software like Piktochart, this is now easier than ever.
Of course, it doesn't end here.
Every element you add to your site, whether it is written content or visual components like images and videos, which online video editor tools like Clipchamp might come in handy – falls under visual design. The visitor won't just see the images when he hops onto your page – they'll see everything right after landing on the site. Some things will capture their attention first, but they'll also see everything else if you manage to interest them.
Interactive design
Visualization might be the most important thing, since it's what people respond to initially. If they stick around, you need to make sure that the rest of their experience is flawless. This is where interactive design comes. This is all about how visitors interact with your design i.e. which button they click, what happens when they do, whether or not they check any boxes, etc.
If and when your user skips a part or misses a field, you need to know that this happened. Perhaps it is their error, but it might just be a grave flaw in your design, something that will annoy other visitors that follow.
Interactive designing is all about keeping watch of how people interact and improving their experience.
Information architecture
Are people able to find what they need on the website? Do they spend a lot of time looking for a way to make a purchase or get answers? If the answer is yes, you've done a very poor job.
That's what information architecture is all about – the structuring, organizing, and labeling of your site's content.
2. Understand your user a little bit better – or a lot better!
You cannot possibly guess what people will do when they see your design or anticipate their behaviors unless you know who you're dealing with. This is why the buyer persona is important to designers – it helps them anticipate the needs and actions of visitors and users.
But, how do you learn who your buyer persona is? And more importantly, how do you learn what they want from your design?
This is all best done through research. Luckily, tools like the one we mentioned above, Maze, can help you test your users and collect crucial data that will provide you with all the answers.
That is your starting point – testing and researching the field.
When researching your buyer persona, you need to learn everything from the demographic data i.e. where your paper is, to the demand on the market, the latest trends, as well as the behaviors of your audience in the industry. Your task is to learn how people interact with websites, how they prefer to order, what they need, etc.
This data can be collected in many ways. You can watch your current customers, consider the behavior of past customers, or spread out tests to your target audience to see how they'd respond.
You should only start designing an interface once you know who your target audience as – never before.
3. Make it scannable and readable
On average, people spend about 45 seconds on a website. Yes, you've gone through all that effort to collect data and spent tons of time working on the design, only so that they can spend less than a minute on your site.
But, a lot can be done in a very short time. If people are impressed by what they see, they'll be willing to stick around – at least for as long as necessary to use your product or service.
In the end, isn't that the goal?
If visitors struggle with reading the text or cannot scan it in seconds, they'll move to the next site. In fact, if your text is too messy and your paragraphs are too lengthy, most won't even bother to start scanning it.
User perspective and first impressions are key to quality UI design. This is why you must focus on using the right, clear fonts, colors that fit together, bullet points for easy scanning, images that tell a thousand words, etc.
The more scannable and readable you make the design, the more chances you have of keeping people interested for more than just seconds.
4. Decide on how they'll be required to interact
Such decisions should be based on your research of the buyer persona and current customers. Once you've researched the potential behavior of target buyers, you'll know how they prefer to interact with an interface.
Based on this, you can work on the action parts of your website.
For example, most people are using their mobile devices these days. What does this tell you? It tells you that it is absolutely essential for you to find a mobile compatible design and optimize all pages, features, and CTAs for different screens and devices.
Some other questions you should be considering include:
· Does the buyer persona prefer typing or touch?
· Would they want to use a voice command or search things by typing?
· Will they need to reach out for more information and at which point?
· How do they prefer to communicate with brands – via social media or site messaging?
That research that you've done beforehand should answer all these questions – and more. For example, the age of your customers will tell you which features to introduce. Seniors might not have the same tech capabilities as Millenials, so dragging or swiping features are not ideal if you're designing for that target audience.
5. Communicate the CTA intentions clearly
Adding a button that says 'click here' might make it a call to action, but what if the visitor does not understand what it means? They won't click on it, of course. That might make a purchase, take them to a page with more content, put them in contact with you, etc. Who knows?
Whenever you introduce a CTA, make the intention as clear as possible. People should know what will happen at the click of a button. They should also be able to take action when they are convinced to do so, which is why a single CTA at the end of the page might not be ideal – just like a single CTA at the top is bad because people have to go back to take action.
Final tip: make it easy to learn
Unless your interface has a teaching purpose, it shouldn't be hard to navigate and learn. People enjoy simple things. When they need information, they want it clear and simply presented, so that there's no room for error. When they're ready to take action, they don't want to stick on the site for an hour answering endless questions or navigating through various pages.
Users need a clear interface above all. This is why, in addition to including all the features and elements, you must ensure that your interface is simple and clear at the same time make sure UI design best practices.
There is plenty of UI design source and tips that you'll learn as you progress. The most important thing is – don't stop working on it. People's demands and needs change constantly.
Author's bio:
Nadica Metuleva is a freelance writer who's passionate about creating quality original content. She holds a Master's degree in English teaching and a Bachelor's degree in translation. With 7 years of experience in the freelance writing industry, Nadica has become proficient in creating content that captivates the audience, drives growth, and educates. You can find her on LinkedIn.