Everyone likes to work in an easier way, without compromising time and quality. WPOnepager is built keeping these things in mind, and we are constantly working to make it more fluent so that you can finish your project faster.
With the available blocks and layouts, you can create almost any kind of websites. With every update, we are expanding this number. In this update, we have brought 4 new landing page layouts with 20 new blocks. With these layouts, you will be able to build any type of charity, no profit organization website in minutes.

Let's check out in details.

4 New Landing Pages
To do something great, there is no alternative than doing charity. Charity helps to raise the fund and help a bigger community that passing hard time in life. This time our layouts are focused on charity. These layouts are Helping Hand, Charity Buzz, Mufti, and Mihrab.

Helping Hand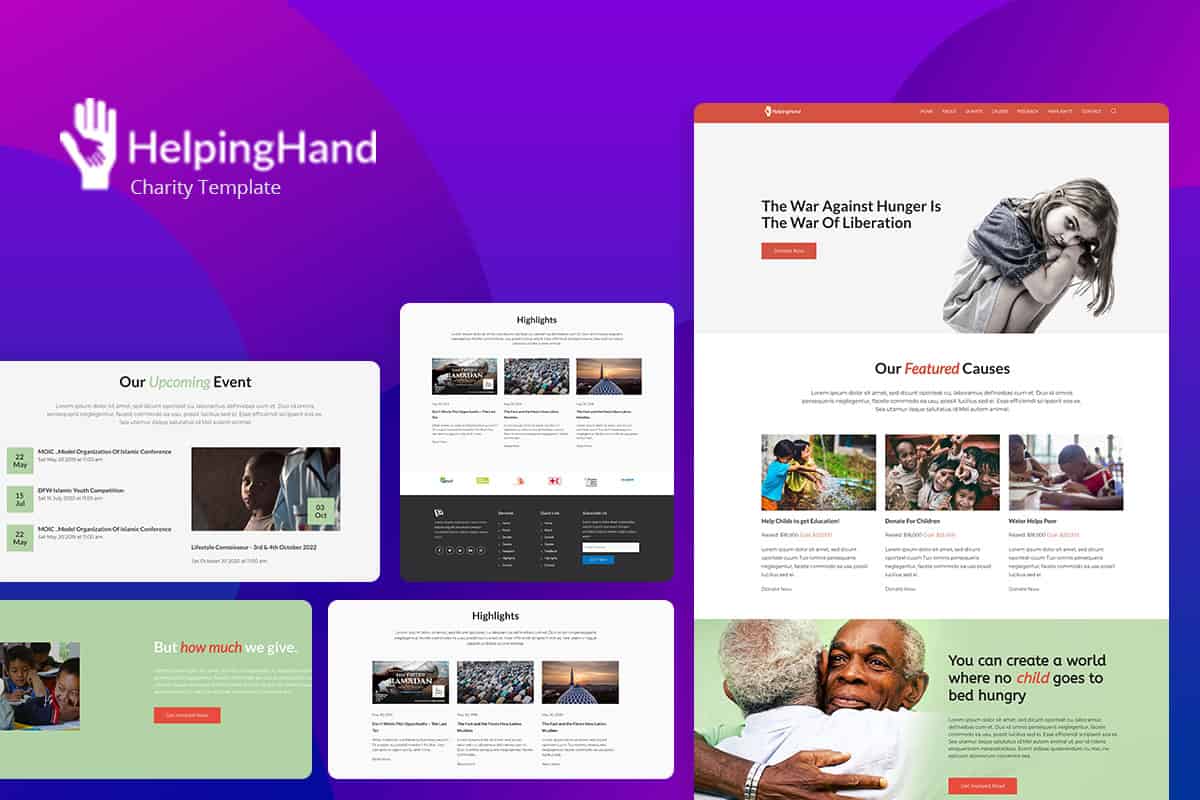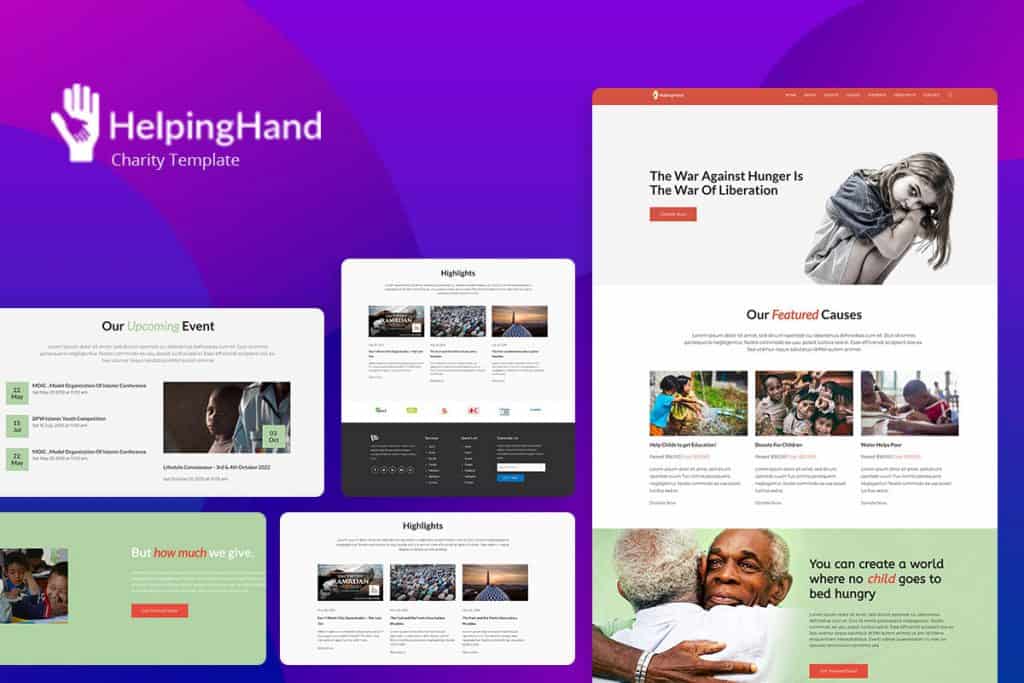 Helping Hand landing page is one of the very unique layouts that will allow you to raise fund for any social event. There are a lot of people who are dying hungry, sick, malnutrition and deprived of all the necessary things that are needed to lead life. Helping hand landing page will allow you to create one fundraising site instantly, and you will be able to raise fund to help the poor people.

Charity Buzz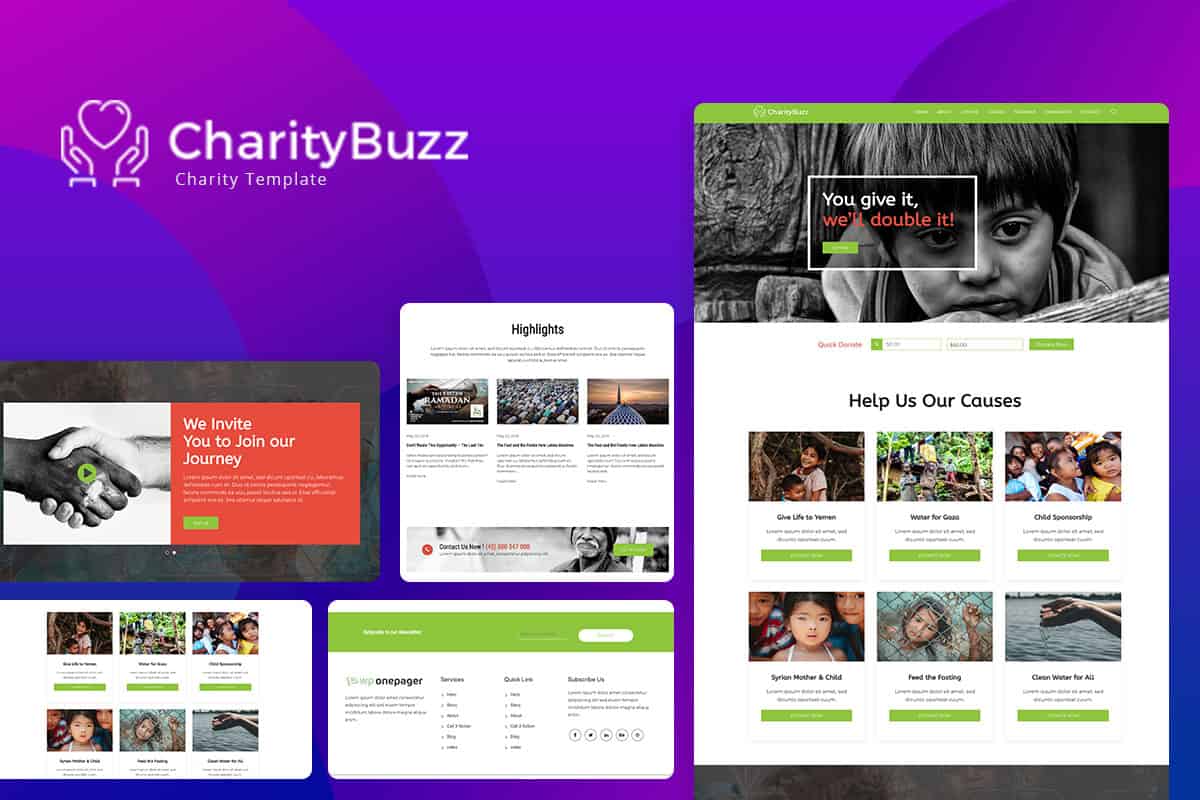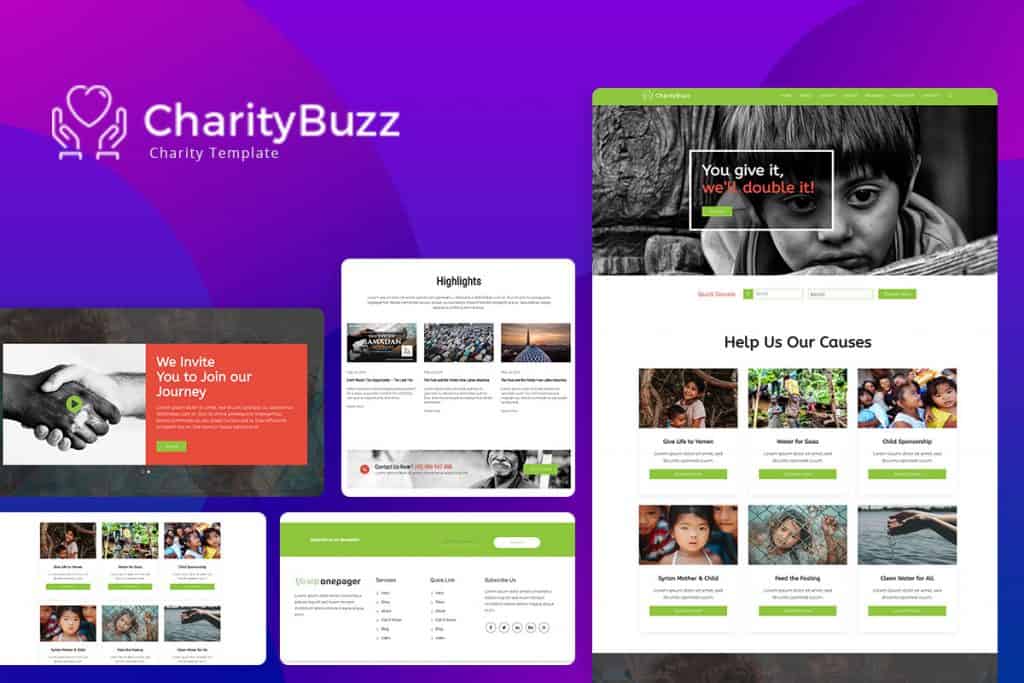 Donation is always considered as a great work that soothes our heart from inside. Charity Buzz landing page comes with quick donate option that will let your users donate a certain amount instantly. You can also create a donation option for other social events and take donations instantly.

Mufti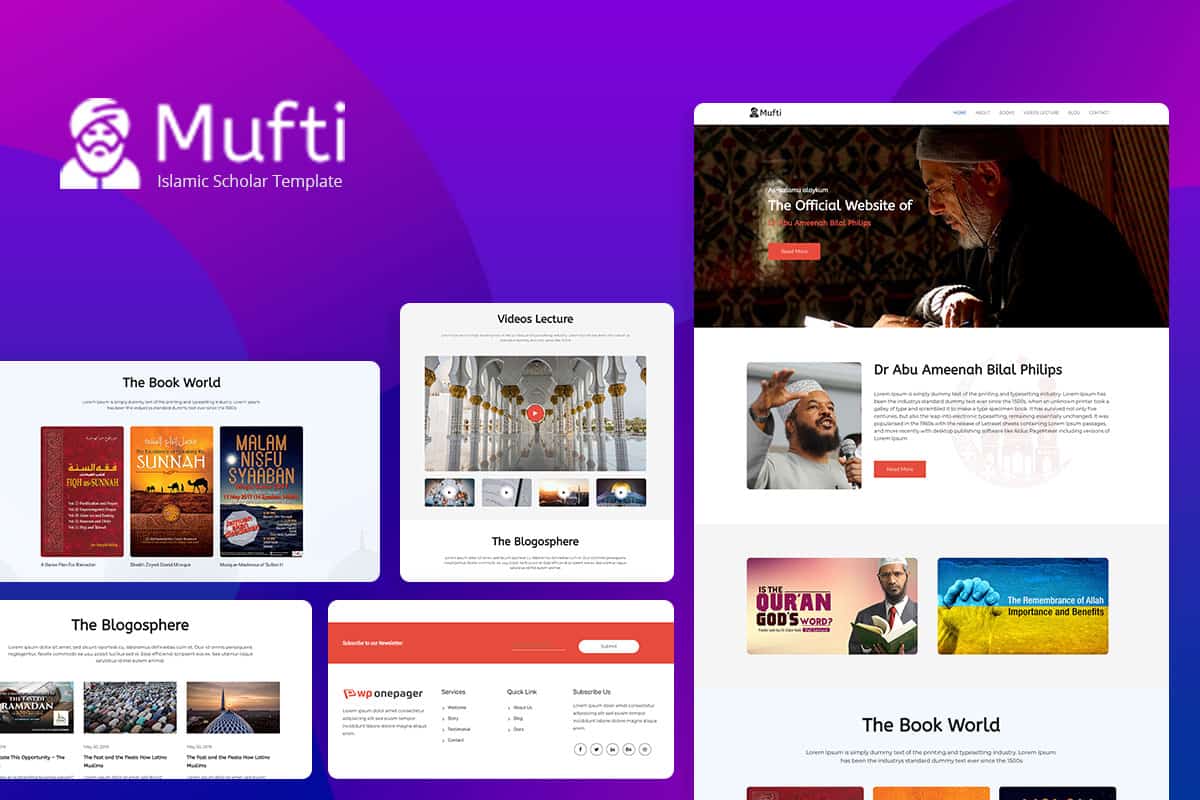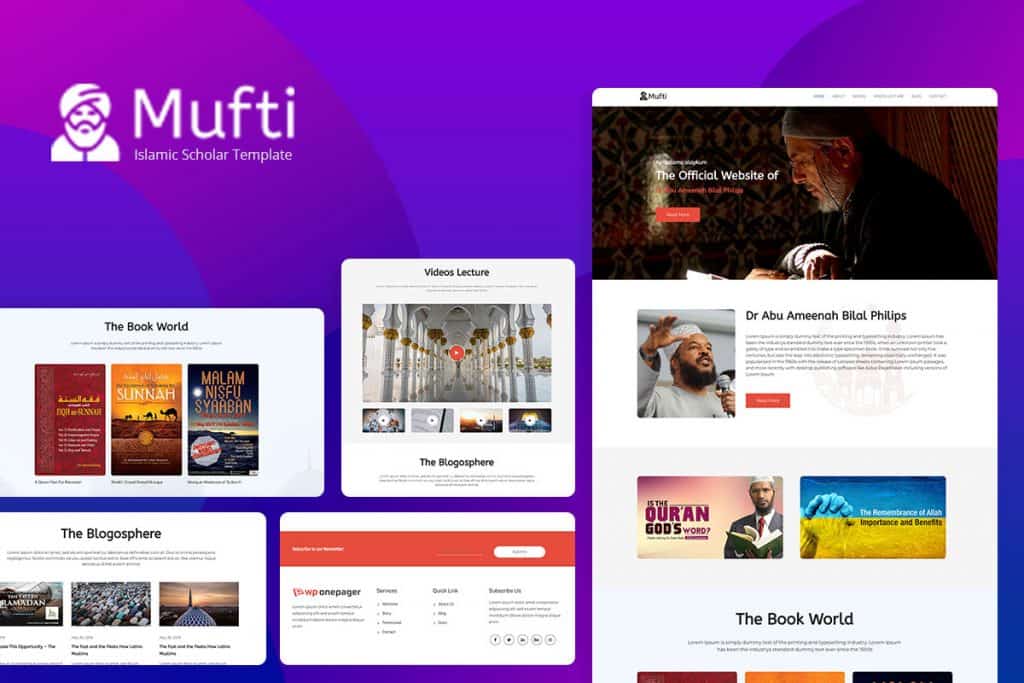 Islam means peace. Preach Islam everywhere with help Mufti landing page. Share the speeches of great scholars in a unique way with this layout. This landing page is designed in a way so that your knowledge seekers feel comfortable at your site.
Mihrab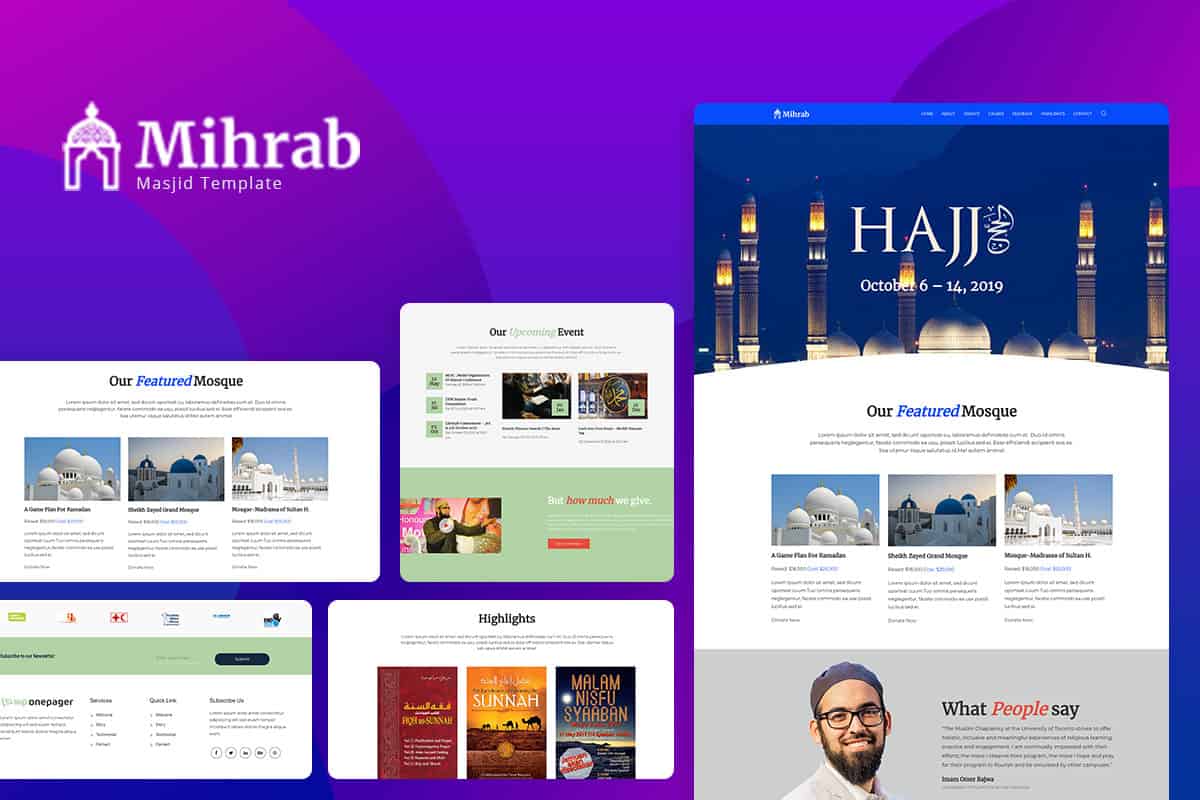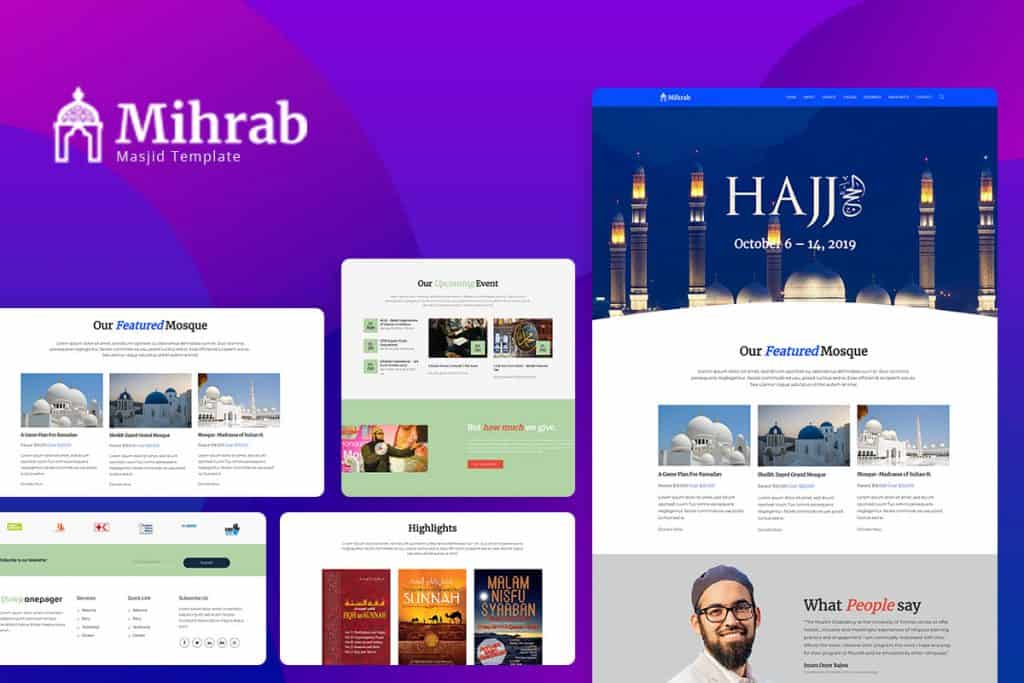 If you are in charge of any mosque, then this landing page will help you a lot. This landing page will allow you to maintain every event of your mosque very easily. You can collect the donation for the mosque in a daily, weekly, and monthly basis with this layout.

20 New Blocks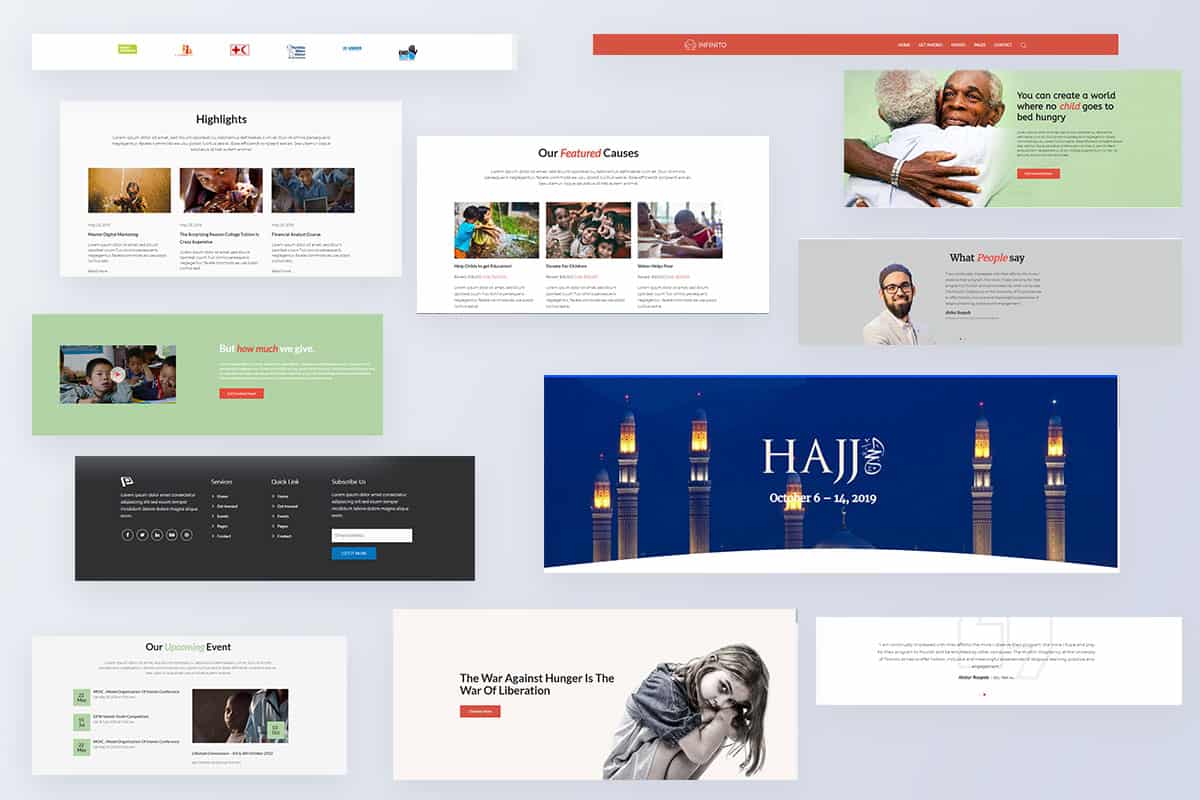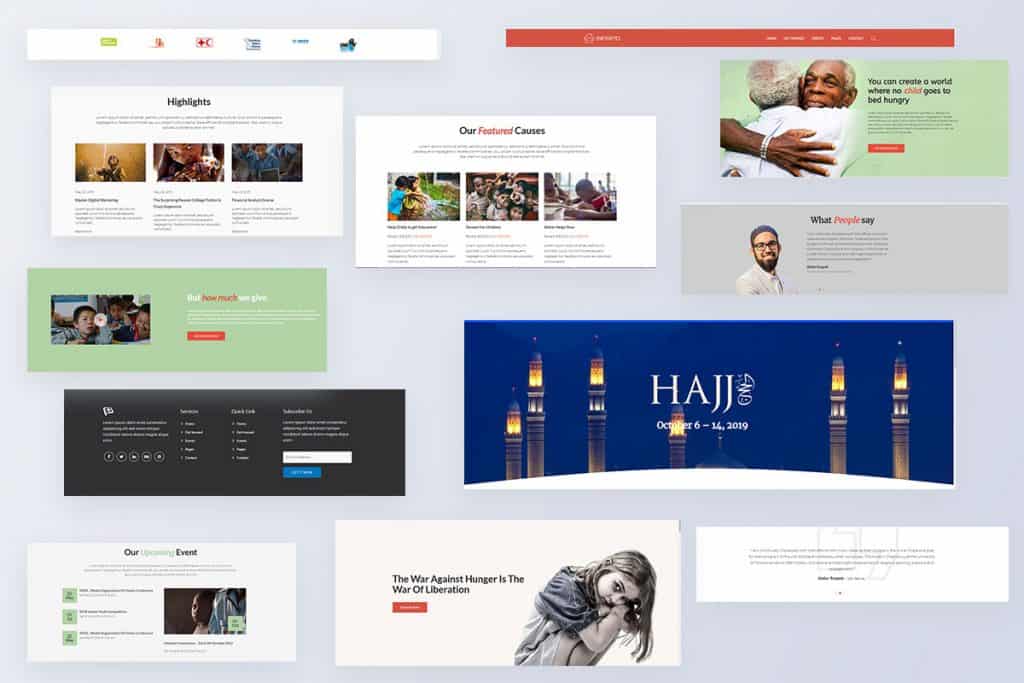 The landing pages are built in a way to save your time, but if you have plenty of time and want to customize yourself, then use the blocks. Design the whole page with 20 new blocks in the way you want. Then finalize it by putting your content, it's that simple.

Conclusion
Hope these layouts and blocks will help you get more of your leisure time. In the future, we will be bringing more of these blocks, layouts, and other features. If you have any queries ask in the comment box below. Get the WPOnepager pro and feel the difference.