If you are looking for the best WordPress map plugins then I have a solution for you. We've compiled a list of the best WordPress map plugins on the market based on features, ratings, reviews, and user interfaces.
You want your visitors to be able to find their way around your location without any problems, right?. The more intuitive and easy-to-use your map is, the better experience it will provide for them.
That's why we recommend you look at our list of top WordPress mapping plugins with lots of outstanding features before making a decision about which one to choose for your next one!

Let's see then,
Read Also: 7 Best WordPress Security Plugins of 2023
Why Do You Need a WordPress Map Plugin?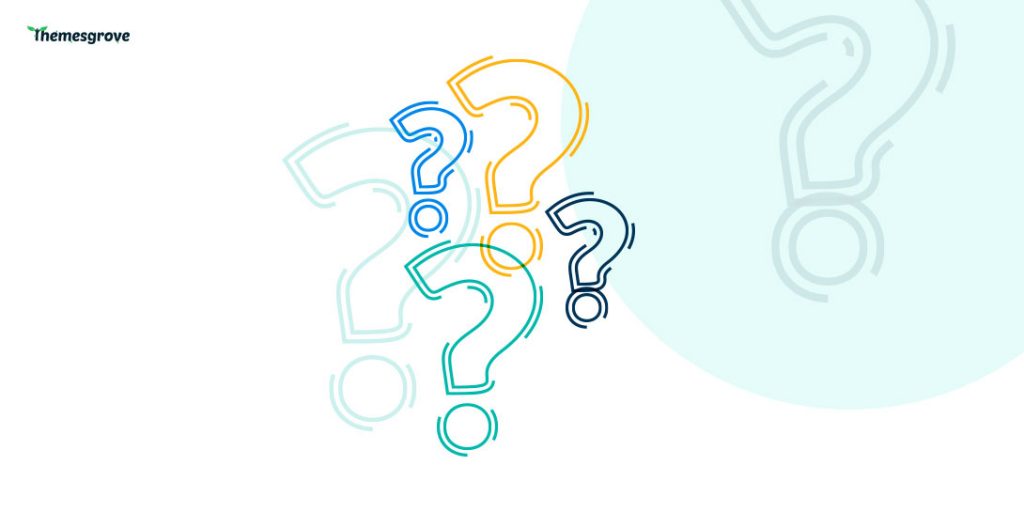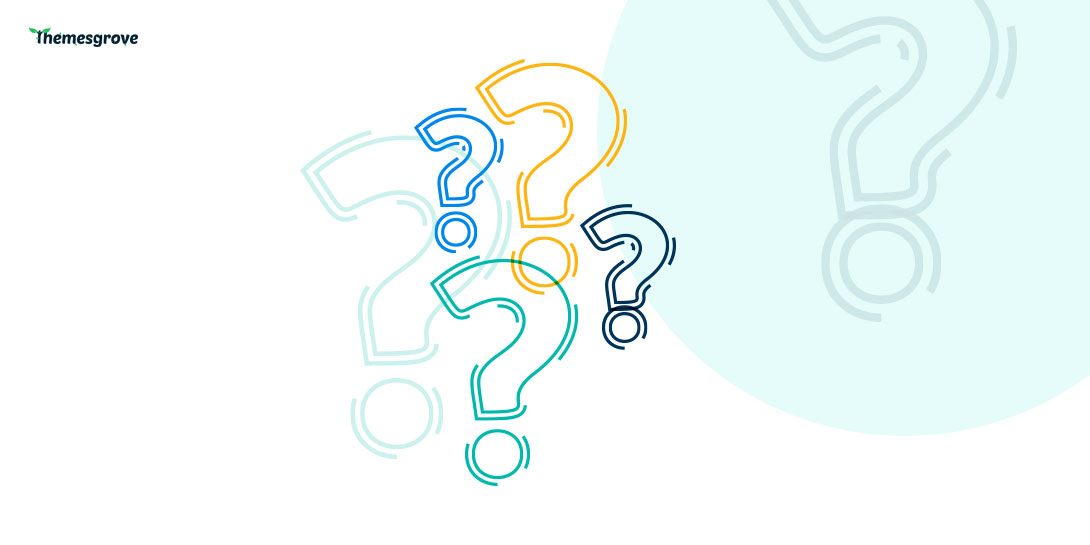 Adding Google Maps on your website is easy enough to embed a map using the included embed code, but it doesn't offer much customization. That's where Map plugins have come into play! The best WordPress mapping plugins give you so much more control over how your maps look and function without dealing with code. They also allow for customization of the maps based on what is needed by each website. They also allow you to add markers, filters, custom icons, layers, and much more. You can even use them for directions!
Finally, using shortcodes, you can display your maps wherever you want. It doesn't matter whether you're an experienced developer or just starting with mapping; everyone can make great looking map within a minute.
Features that a WordPress Map Plugin should have
The best way to find the perfect WordPress map plugin is by looking at features, ratings, reviews, and user interface. We've compiled a list of must-have features on a best WordPress map plugin.
It's important to know what you want before you start searching so that you don't waste time browsing through all of these options! Use our guide below to help narrow down your search and find exactly what you're looking for in no time.
Let's see all the must-have features on map plugins WordPress.
WordPress map plugins should build a responsive map block so that maps are presentable on all devices.
Maps are built with visual elements and have the option to edit labels, colors, and locations.
Have lots of pre-design map templates and ensure that no one has to start their creation from scratch.
Map plugin offers an upload option for adding your markers and other map elements. For example, you may want to add a car icon to identify a car shop on your map.
Option to import and export vast locations from different file systems like CVS.
Have the shortcode facility to work smoothly and faster.
Map Google builder must have the options to draw your custom shapes like rectangles or triangles, or routes.
It should support different kinds of geographical searching.
Map builder must be easy to use and fully interactive, with features for clicking to get directions and viewing more information like phone numbers and store hours.
Have the potential tools for building unique maps, like maps of malls, restaurants, body parts, or product galleries.
What are the Best WordPress Map Plugins?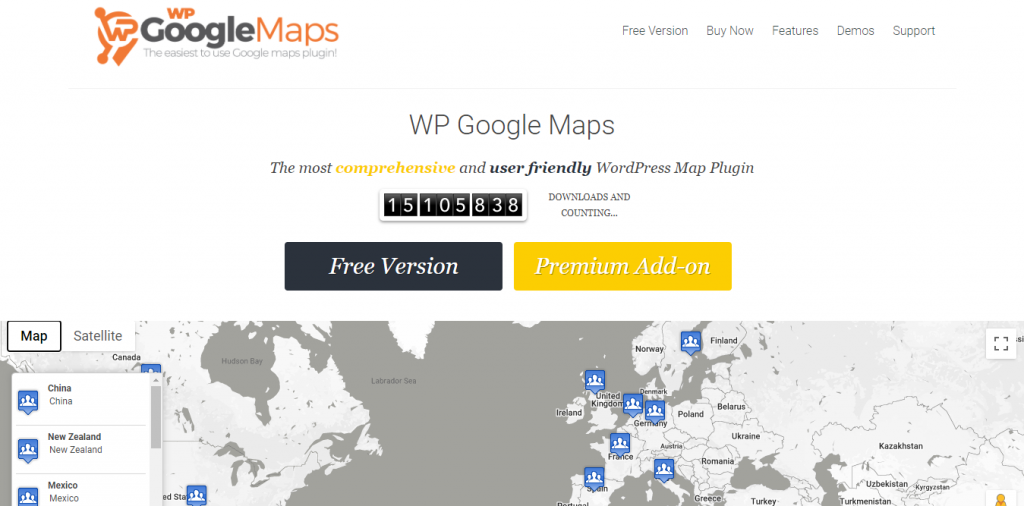 WP Google Maps is the best WordPress plugin to get maps on your site without any coding knowledge. You can use it to show locations, share information with users, and more. WP Google Maps is also one of the most popular WordPress map plugins with 400,000 active installations. With this plugin, you can create a map that will be perfect for showing off all the places around town or across the world that matter most to you. Share what matters most about your business with customers who are looking for exactly what you offer.
The free version allows sharing a load of information with users without any ads or links and using as many markers (Google's standard pin) as you want. Your visitors will thank you when they find out just how easy it was to find what they were looking for on your site. This plugin supports Google Maps autocomplete, localization, four map types (roadmap, terrain, satellite, and hybrid), and transport layers (traffic, bicycle, and public transport).
Best Features
Users can choose from templates such as the store locator, directional map, and maps with marker ratings.
Allow importing or exporting marker data to a CSV file. Simultaneously, import from URI (REST API), XML, CSV, JSON, GPX is also possible.
Allow creating as many map markers as you need by simply typing in the address and edit map markers with the click of a button
Full-screen map functionality is available with responsiveness and support Google Maps Street View.
Choose from four Google map types: roadmap, terrain, satellite, and hybrid.
Support map markers animation.
Add Polygons, Polylines, or Routes to your map.
Latest Google Maps and OpenLayers API.
Add categories, descriptions, links, and images to your map markers.
Add different marker icons or your icons to make your map.
Supports visitors to use their map location as the starting or ending point for the directions
Allow hiding all map markers until a store locator search is done.
Pricing Plan
Free: It has a free version with a freemium feature, and it has enough for most WordPress users.
Pro Add-On: Pro Add-on plan charges $39.99/once-off for three site licenses.
Developer Bundle: It charges $99.99/once-off for a maximum of ten site Licenses.
Lifetime Licence: lifetime license is for an unlimited site license with $199.99/once-off.

WP Google Map Plugin is an easy-to-use and powerful WordPress map plugin that will help you create a custom map for your site. It has many features, including markers, multiple map types, and multiple locations. You can add locations with user click action- and you can also assign markers to a group, set the height and width, the zoom level, the type of map to be used, and assign any locations you've previously created.
The premium version offers custom post types, displays blog posts, maps skins, and other features like displaying pins in different shapes or sizes, directions, marker clustering, and the ability to import and export markets.
Best Features
Import locations using CSV without latitude and longitude.
Show the content of your posts on your google maps.
Support customize your location info window easily by using placeholders.
Users can add unlimited fields to the location and display them in the info window or listing.
Supports marker clusters on google maps with a single click.
Highlight areas on Google Maps with your colors, opacity, and stroke width in the form of circles, rectangles, polygons, or polylines.
Personalization is accessible here. Users can change their type, zoom level, center location, and other features to respond to your wishes.
Apply Snazzy Maps library on google maps.
Allow setting different map settings for screens of various devices like smartphones, tablets, and large screens.
Allow visitors to filter locations by categories.
Users can find directions easily by inserting start and endpoints. They will see the path with the proper distance value.
Display multiple routes and KML/KMZ, Fusion Table layers, and Traffic/Transit/ Bicycle Layers Easily.
Set custom HTML over Google Maps, e.g., images, videos, and custom links.
Users/visitors can easily search for places within a particular radius area.
Support street-view so, Add pictures of streets in the backend, and your website visitors will be able to see them on Google Maps.
Allows displaying multiple maps on a single page by inserting their respective shortcode.
Apply beautiful readymade info window skins on your marker.
Pricing Plan
Free: It has a free version with a freemium feature, and it has enough features to satisfy most WordPress users.
Pro: Pro version is available for $59 at codecanyon.net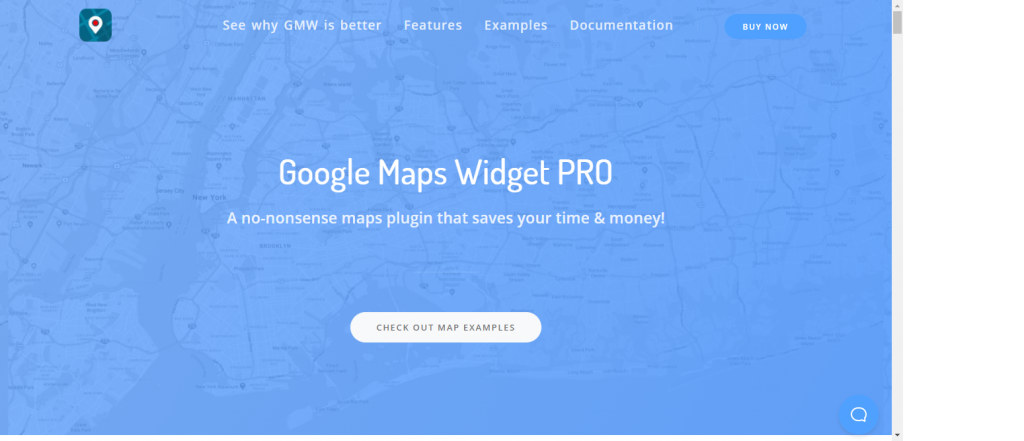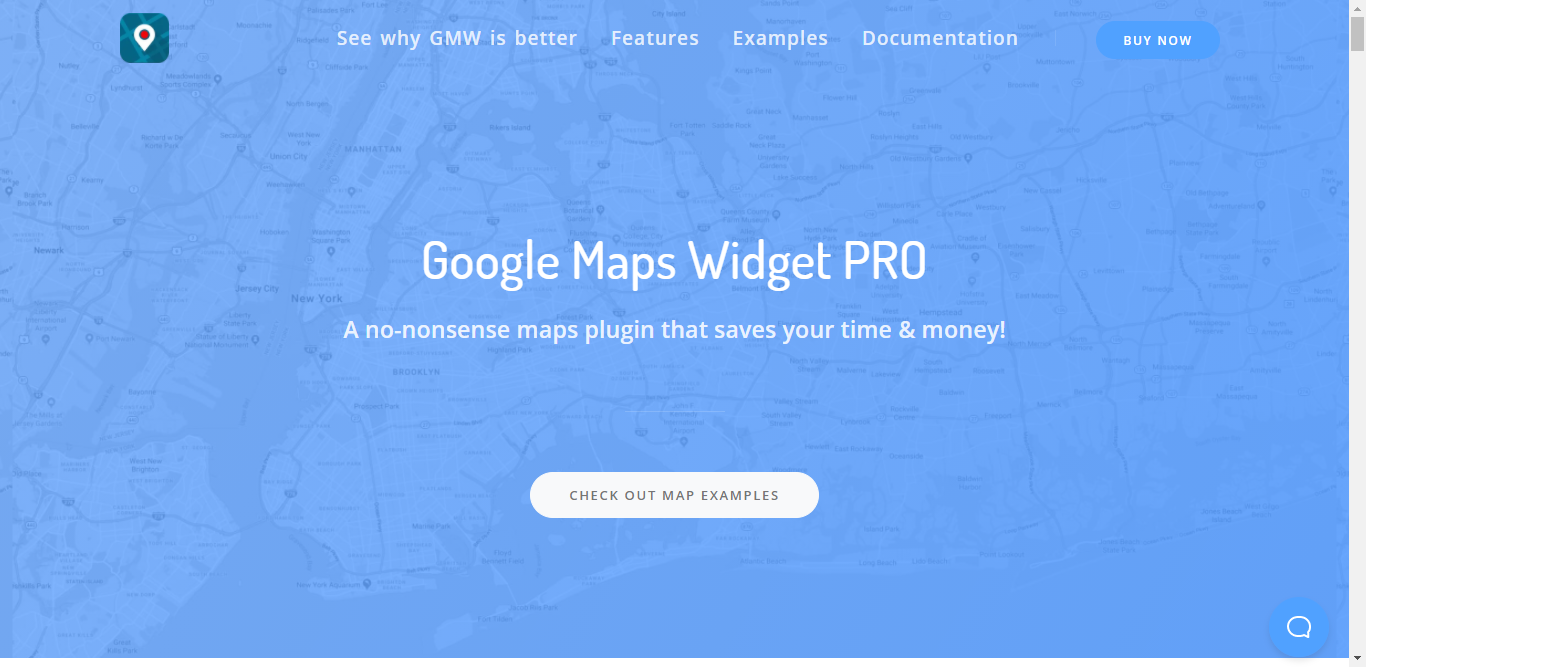 Maps Widget for Google Maps – Google Maps Builder is the best way to get a perfect map with thumbnail and lightbox in minutes. The clean UI simplifies map creation and customization, and you can store the maps in a maps library with specific settings and then retrieve them later for reuse, with or without editing. You can also set up the maps' zoom level and position, add multiple locations and markers and customize for color and dimensions. Or, go with the predefined map styles on offer. Besides, you can use your CSS style on the maps.
If you are a fan or user of Gutenberg, they offer an additional Map Block Gutenberg plugin for free. That unlocks the option to place the widget in the drag-and-drop builder. The lightweight nature of the Maps Widget for Google Maps ensures that you won't see any lagging in loading the maps.
Best Features
Google Maps Widget is easy to use. You are having a map on your site two minutes after you install the plugin.
It supports unlimited maps. You can create as many maps and pins as you need in no time.
Use Map Options and take advantage of street view, directions, and much more with GMW.
You can use your maps in posts, pages, custom post types, sidebars, menus and add them as widgets or shortcodes.
Google Maps Widget plugins maps are fully mobile responsive.
It allows using custom styles to get a map that perfectly matches your website's overall design.
It has fully customizable pin bubbles/description – clicking a nail in the interactive maps opens a bubble/popup with text, images, or any other data you want to show.
It also has an extra hidden sidebar for easier shortcode handling – create widgets in this hidden sidebar to use them as shortcodes
Pricing Plan

Free: It has a free version with a freemium feature, and it has enough features to satisfy most WordPress users.
PRO Unlimited Agency: charges $79 for unlimited client & personal sites, lifetime upgrades, lifetime priority support, and all current & future PRO features.
PRO Personal Lifetime: Pro personal lifetime plan charges $39 for one personal site, lifetime upgrades, lifetime priority support, current & future PRO features.
PRO Personal: It's the cheapest option with pay as long as you use and cancel any time. It charges $29 for one site, one year of upgrades, one year of support, and all PRO features.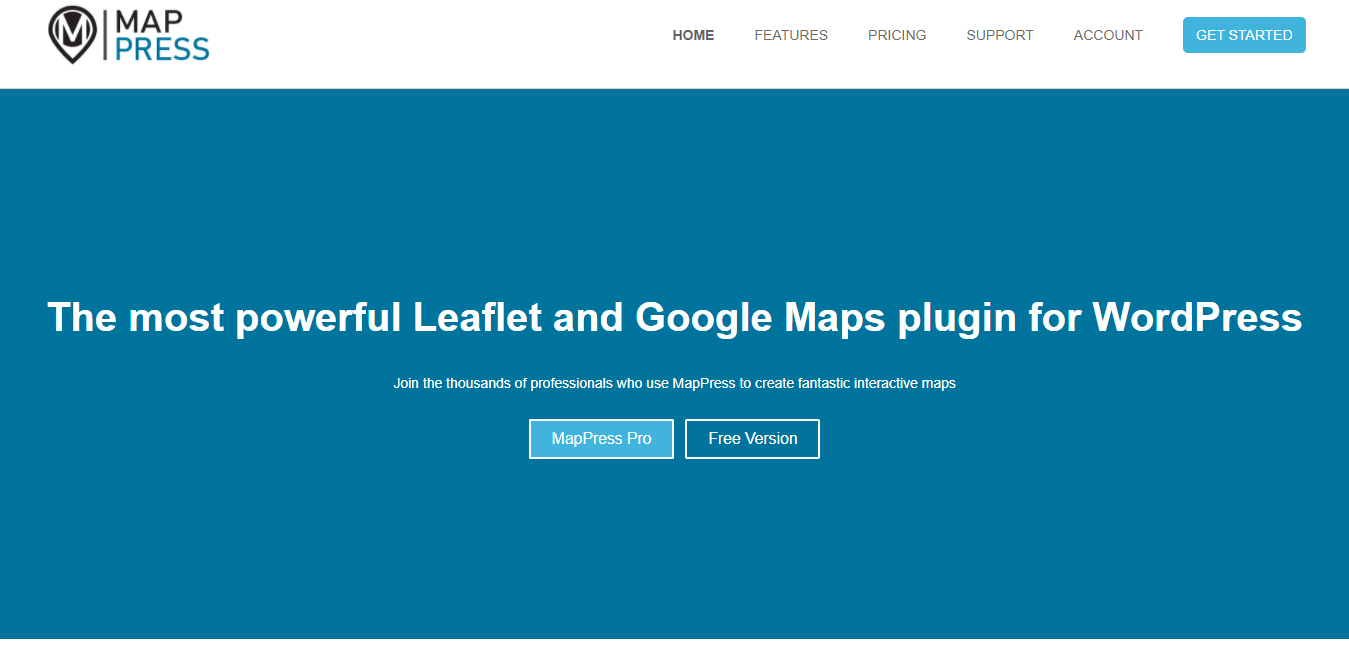 MapPress Maps for WordPress is the quickest solution for adding customized Google Maps to your WordPress posts and pages. You can use Google Maps or Leaflet maps, depending on the type of data you're displaying.
It's easy, fast, and affordable. The free version includes unlimited maps and multiple maps per post. However, MapPress Pro includes an extensive set of features you can't get with the free plugin.
MapPress Maps for WordPress is also a widely used WordPress mapping plugins with over 70000 active installations.
Best Features
Users can create beautiful maps with Gutenberg and a classic editor.
It has a one-click directional button that sends users directions directly to Google Maps on all devices.
Its shortcodes and template tags make everything easy to organize the map, place the proper position on the website, and find suitable map templates in the future.
The plugin allows for the creation of Multiple maps per post/page on your WordPress website.
Users can make a map with an address or latitude and longitude coordinates, enabling the option to mark non-address locations.
Add custom marker body and titles with complete HTML support.
It has more than 100 marker icons, or use your custom marker icons that give your maps more gorgeous looking.
It allows users to mashup maps with search and filtering, custom queries by post type, author, tag, category, taxonomy, or custom fields.
It integrates with TurboCSV, helping you import CSV data, like if you have a list of cities or addresses in one document.
Automatically generate maps from custom field contents
Pricing Plan
MapPress Lite: MepPress lite version is completely free for everyone with limited freemium features but enough for most users.
MapPress Pro Developer: This package offers $79.95 for all pro features and up to 25 sites with one year of updates and supports.
MapPress Pro Regular: Regular package charges $49.95 for all pro features with up to 3 sites and one year of updates and support.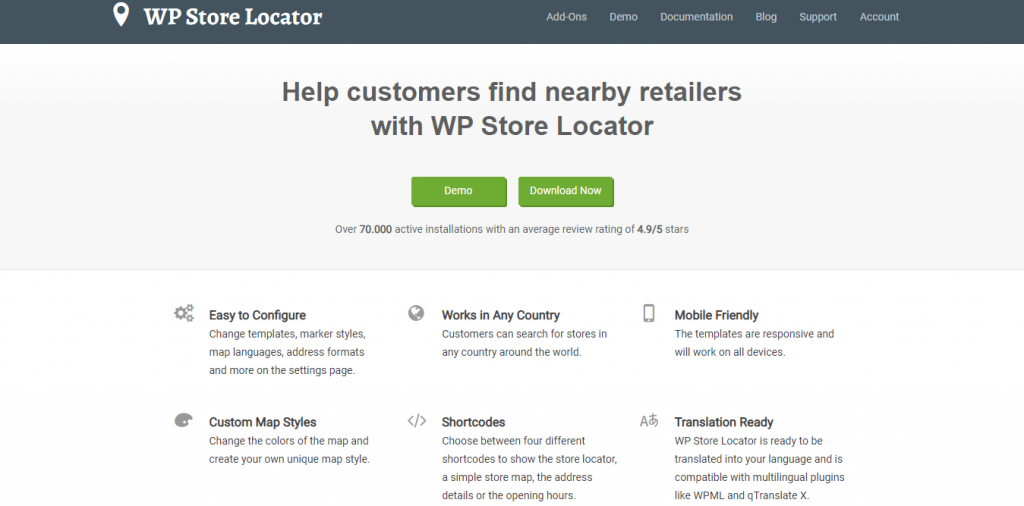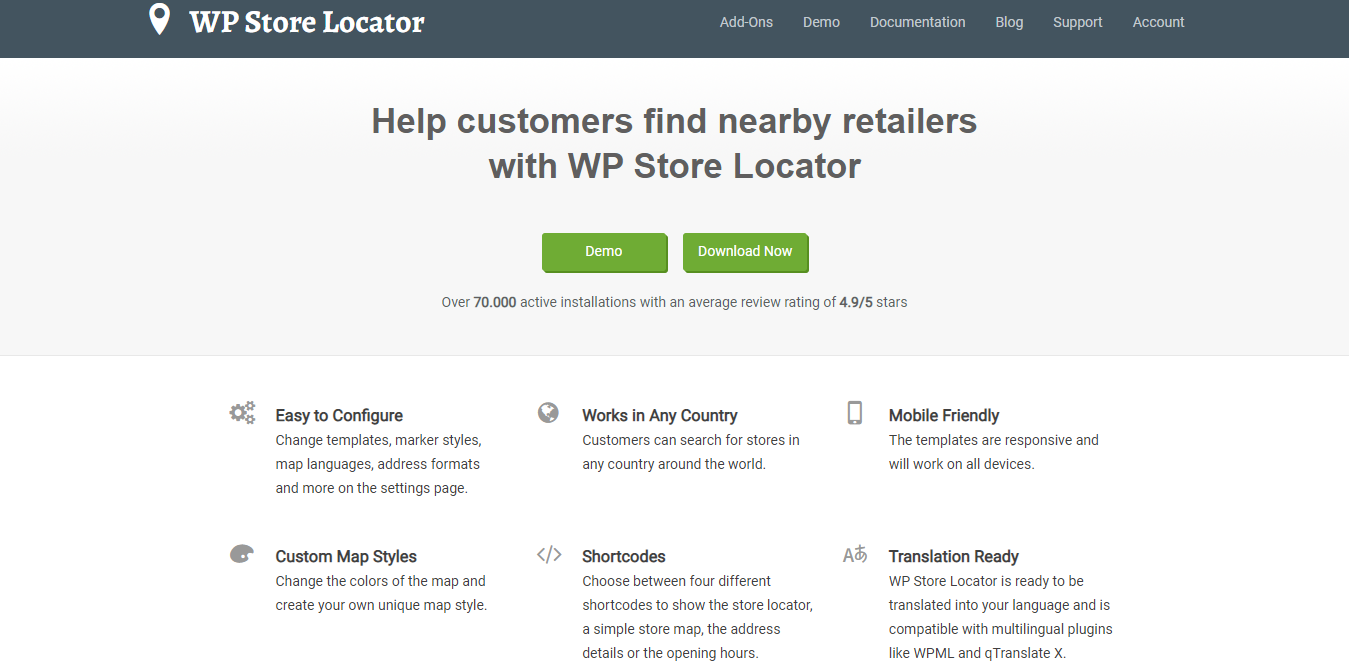 WP Store Locator is an entirely free WordPress map plugin that offers various features that makes it easier for customers to locate your stores. You can add custom labels, store locations, essential info such as hours, phone number, URL, description, and map appearance settings so that your listings are accessible to the eyes and easy to read.
This plugin also has customization tools for adding maps and listings on that map, making it perfect for retail shops or service-based businesses like tour agencies. Users can also add extra features like custom styles, map marker icons, custom metadata, driving distances, and even driving directions. It also offers a filters option and the results by radius and sees driving directions to the nearby stores.
Best Features
WP Store Locator is easy to configure. Users can change templates, marker styles, map languages, address formats, and more on the settings page.
It produces fully responsive templates and will work on all devices like mobile etc.
You can provide extra details for stores like the phone, fax, email, URL, description, and opening hours. It also has filters available that allow you to add custom metadata.
It has shortcodes that enable you to add individual opening hours, addresses, or just a map with a single marker to any page.
It also maintains developer-friendly code, which uses custom post types and includes almost 50 different filters that help you.
With this plugin, you can manage an unlimited number of stores.
It shows the driving distances in either km or miles.
You can display the search results either underneath the map or next to it.
All users can filter the returned results by radius, max results, or category.
It allows users to customize the style of the map to change the colors of the map and create their unique map style.
Choose between 9 retina-ready markers that will look sharp on standard and retina displays.
Pricing Plan
WP Store Locator is entirely free with all of its premium features, as I mentioned before. With these freemium features, it has more than 70000 active installations.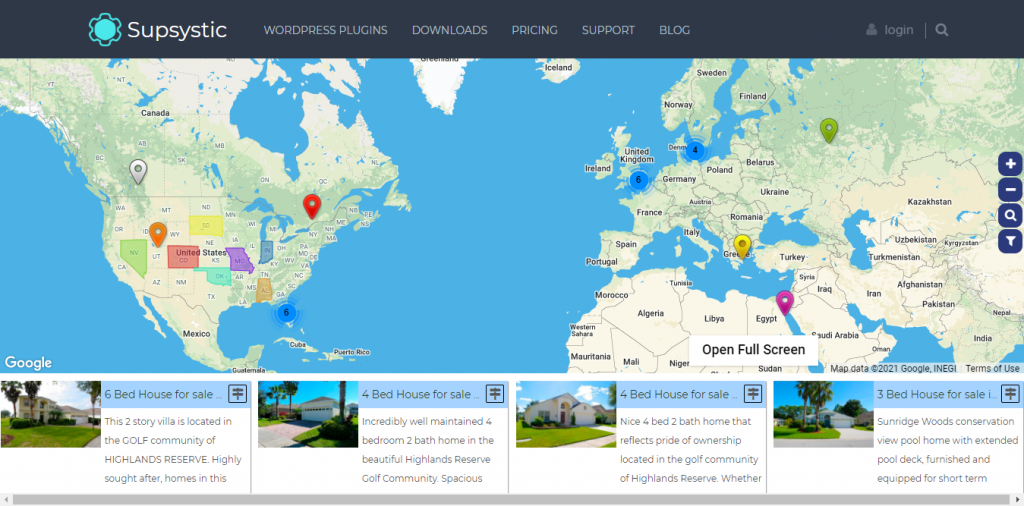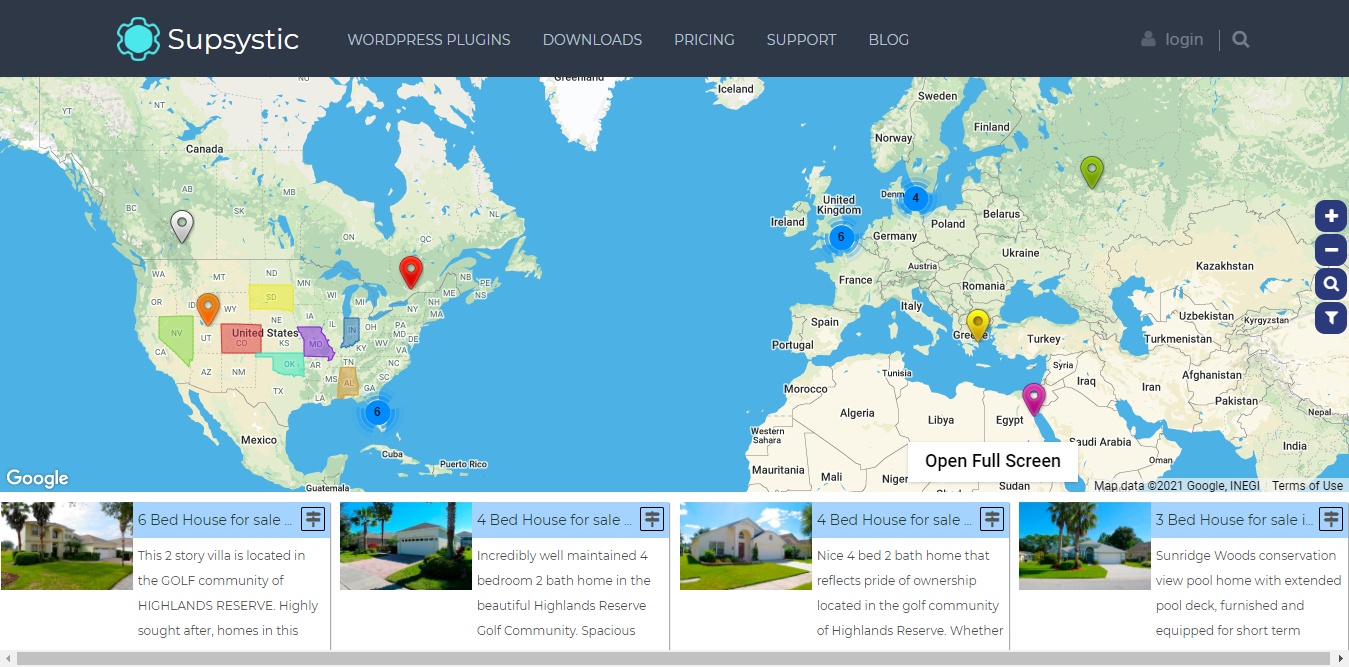 Google Maps Easy is another popular freemium WordPress mapping plugin on our list, and it has more than 40000 active installations, which is a product of Supsystic. Google Maps Easy is a plugin that lets you create custom maps and markers with any media – video, images, links, text descriptions in minutes. It's perfect for displaying on contact pages, routes, real estate, and delivery areas.
You can add Google Maps with a shortcode or open it in a popup or use the widget. The plugin has many features that make it an ultimate solution to display Google Maps on the website.
Best Features
You can create unlimited maps and markers even in the free version.
It is wholly responsive, so the maps fit into place when viewed on smaller devices.
Ability to shows an info popup for each marker or add internal or external links.
It has a vast collection of map styles and themes. The free version has limited access, while the Pro version offers over 300 themes.
You can use polygons and lines to mark routes and draw out borders.
It has a frontend editing tool to adjust elements of your map that don't look right.
It comes with different layers of a map. A great example is showing traffic colors on the streets, but also including transit or bicycle routes.
Its live preview shows all in-progress maps to visualize what the user sees.
You can add different layers, including KML layers and heatmaps, which help you utilize points, shapes, and lines and adjust them to your sizes and shapes.
Pricing Plan
| | | | |
| --- | --- | --- | --- |
| | 1 Year | 2 Years | 3 Years |
| Free | Free | Free | Free |
| Single | $46 | $59 | $79 |
| Dev(5 Sites) | $69 | $109 | $149 |
| Enterprise | $149 | $239 | $319 |

WP Google Map is one of the most advanced and flexible Google map plugins for WordPress. It is a free plugin that makes it easy to add maps with unlimited locations on your WordPress posts or pages. You can use the various features in the plugin to create responsive maps with custom markers. It also comes with 500+ pre-designed markers. The pro version has even more features, like custom skins, tables, contact forms, etc.
WP Google Map attached supports traffic, trail, and terrain layers for even more mapping possibilities that you can add on top of your map! Finally, It's easy to use, and it has many features(like fully draggable and re-shapable) that will help you make an excellent map without having to code anything yourself.
Best Features
Users can display newly created locations or any existing custom post type on a map in seconds.
It displays your texts, pages, or custom post types content on a map.
Admin can display beautiful listing along with filters below the map.
Users can apply marker clusters with a single click.
Lots of beautiful listing and info-window designs to choose from. Display dynamic information with the help of placeholders.
Admin can easily display multiple routes on the map. Visitors can see directions between locations.
Admin can easily create marker categories with different icons. Visitors can filter locations by this category.
Import your thousands of locations from CSV files without latitude & longitude. This plugin will do this automatically.
Smart GEOCODING system will automatically fetch latitude & longitudes for your locations.
Highlight areas on Google Maps with your colors, opacity, and stroke width in the form of circles, rectangles, polygons, or polylines.
Set different map settings for screens of various devices like smartphones, tablets, and large screens.
Pricing Plan
Free: WP Google Map has a free version with full customization options on WordPress org, where it has over 30000 active installations.
Wrapping Up
That was the list of the best WordPress map plugins based on different perspectives. I hope you all enjoy the list. Let us know which one you try or set to try after reading this blog, which one seems more accurate yet perfect to you. Also, you can suggest us to add your preferred one if we miss your favored one. Don't forget to share your valuable opinion regarding the list in the comment section below.